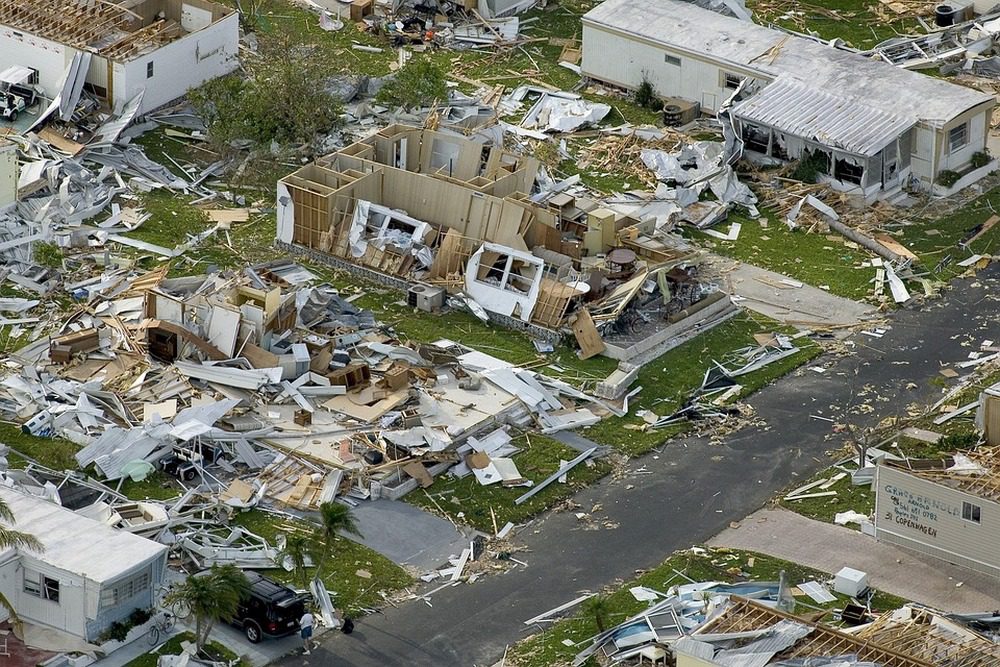 Florida is famous for its tropical storms and hurricanes but has lovely architecture. It's possible to have both. From the moment we decide to build a home, there are various aspects we must think about to ensure our living space is safe and secure.
This idea can take on even more importance in regions prone to hurricanes or tropical storms. Designing a hurricane-resistant home takes extra care and consideration of several specific elements that need special attention.
How to Make a Home that Can Survive a Hurricane?
Knowing some fundamental principles of designing your dream home to have the best defense against Mother Nature's harshest extremes will give you peace of mind and confidence when it comes time for those storms. Here are some helpful tips for you to consider.
Tie it Down
A large part of keeping your home from being ripped apart in a hurricane is making sure it's securely attached to its foundation. This involves appropriately engineered connections between the roof, walls, and foundation to act as units rather than individual parts. The anchoring techniques will depend on the specific materials used in construction, so consult with a professional engineer.
Gable ends should be securely anchored to the frame. Roof-to-wall connections should use clips rated for high winds, and walls should brace at their base to prevent swaying. The foundation should also be reinforced with extra steel cables or anchors to keep it from moving at high wind speeds.
Roof overhangs should be minimized to reduce the amount of debris that can collect on the roof and help strengthen it against high winds. The roof should be reinforced with additional steel, and the sheathing should be securely fastened.
Using truss screws with fully-threaded shanks for fastening trusses and rafters to top plates is another great way to ensure the roof is securely connected. Not only will this keep the roof in place during a storm, but it will also reduce creaking and rattling sounds from wind gusts.
Prepare Your Windows and Doors
Windows and doors are the most vulnerable parts of any home during a hurricane because they can easily be blown out or damaged by flying debris. To ensure your windows and doors are as secure as possible, install impact-resistant windows and doors that have been tested to withstand hurricane-force winds and projectiles.
You should also ensure the window and door frames are properly flashed with sealant to keep water out of your home. Real estate in Florida often features either impact-resistant windows or shutters, so check with your local building department to see what they require. The same goes for your garage door, which should be reinforced with steel or hurricane-rated shutters to prevent it from being blown in.
Consider using a window film on your windows and glass doors to add an extra layer of protection. This film is designed to hold the glass together if it's broken, preventing it from shattering into dangerous pieces. You should also consider these for instances where you need to buy a home. Check the conditions of the windows and doors before making this purchase.
Choose the Right Materials
The materials used in construction are just as necessary as how they're connected. Building with durable materials such as concrete and steel will provide a more robust structure that can withstand hurricane-force winds.
Wooden structures can be reinforced with extra bracing, but they are still more prone to damage than other materials. Make sure the wood you use is treated for moisture and rot resistance, and consider using metal connectors to provide extra strength and stability.
The roof should also be made from durable materials such as steel or concrete tiles, which will provide a stronger defense against wind uplift. A standing-seam metal roof is one of the best options for hurricane protection.
A roof deck made from plywood is also an option, but it should be at least 5/8 inches thick and have a water barrier to protect your home. Avoid asphalt shingles, as they can easily be torn off in high winds.
Keep it Dry
A dry home is safe, so make sure to keep your roof and foundation free from moisture. Regularly inspect the roof for leaks and damage, and consider using waterproof membranes or impregnated felt paper as an extra layer of protection against water intrusion.
Ensure that gutters, downspouts, and drains are all properly installed and free from debris, as these can become clogged during a storm and cause your roof to leak. Water damage can weaken the structure of your home and leave it vulnerable to high winds.
Also, check your home's foundation for cracks and seal them with a waterproof sealant. Ensure there are no low spots in the yard, as these can collect water and cause damage to your foundation. A sump pump can also be an excellent addition for times of heavy rainfall, as it can help keep your basement and crawl space dry.
Protect and Secure Your HVAC System
Your HVAC system can be one of the most vulnerable parts of your home during a hurricane, so make sure to prepare it for the storm. Start by inspecting the duct work and sealing any gaps or leaks.
You should also consider covering your outdoor condenser unit with plywood or plastic sheeting to prevent debris from damaging it. Secure the covering with sturdy straps or screws, and check for any potential obstructions, such as trees or power lines.
Finally, disconnect all of your HVAC system's electrical components and secure them in waterproof bags or bins to prevent damage from water intrusion. Ensure you do this before the storm arrives to avoid any potential injury or property damage.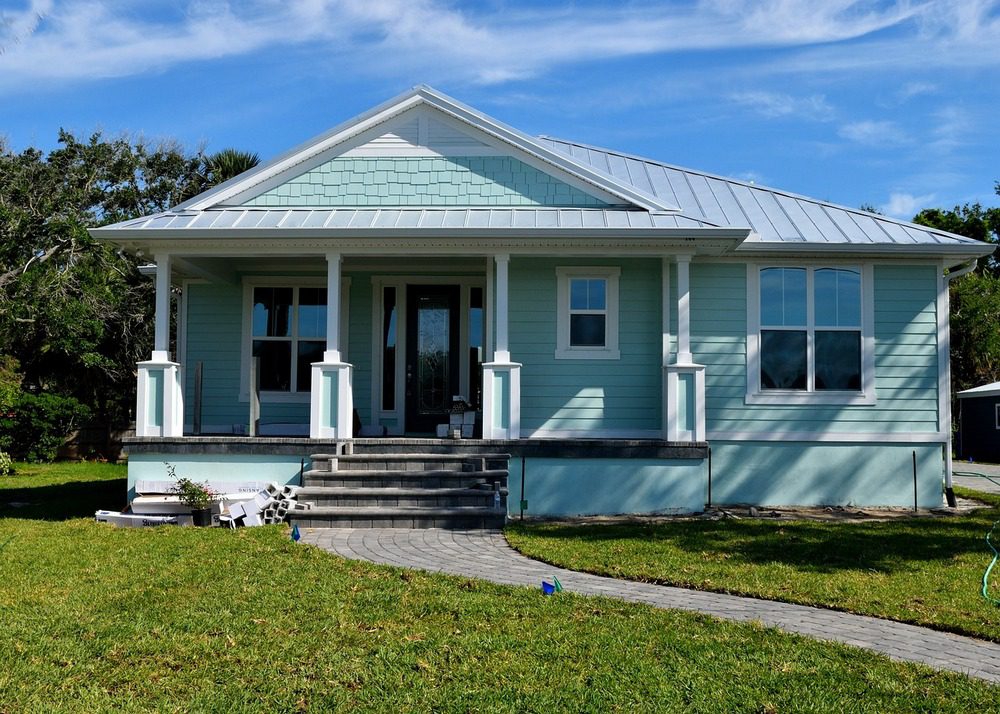 Shape Matters
Your home's shape can also play an important role in hurricane protection. A home with a hip roof is much better at resisting wind uplift than a gable roof, so consider this when building or remodeling your home.
Also, try to limit the number of exterior walls and windows exposed to the wind. A home with few openings will be able to resist hurricane-force winds better, as it creates less drag on the structure.
Ideally, you need to make your home as round as possible and keep most of the walls facing away from the wind. This will help the wind to move around rather than striking your home directly, reducing its destructive force. A round shape will also help disperse the storm's energy, which can help reduce damage.
Preparing your home for a hurricane can save you a lot of money and stress in the long run. Make sure to inspect your home regularly and keep it in good condition, as this will help to protect it from wind and water damage.
Additionally, make sure to use durable materials and shapes that will better withstand hurricane-force winds. With a little preparation, you can ensure that your home is safe and secure during this season of severe weather.
Endnote
No one likes to think about the worst-case scenario, but when a hurricane strikes, you'll need to have done your homework.
Designing and building a home that is able to survive a major storm can seem daunting, but by following our tips such as tying it down, preparing your windows and doors with appropriate materials, and choosing strong construction materials for roofing, you can be confident in surviving an impending storm.
With these measures in place from the start of your house-building journey, you know that no matter what Mother Nature throws at your property next – you will be prepared!