Joinery plays an important role in creating the right aesthetic for your space. Joinery forms the basis of many interior designs and can be used to create beautiful, functional, and long-lasting designs.
Choosing the right joinery for your interiors is an important decision, as it will determine the look, feel, and general design of the area.
In this blog post, we will explore the different types of joinery available, and discuss how to choose the right joinery for your interiors. We will offer advice on factors to consider when selecting joinery, such as the desired aesthetic, budget, and level of durability. We will also explain how to work with a joiner to ensure the best results for your space.
And, we will provide a list of key points to consider when selecting joinery for your interiors. By the end of this blog post, you'll have the knowledge and confidence to make an informed decision about the best joinery for your space.
8 Considerations for Choosing the Perfect Joinery for Your Interiors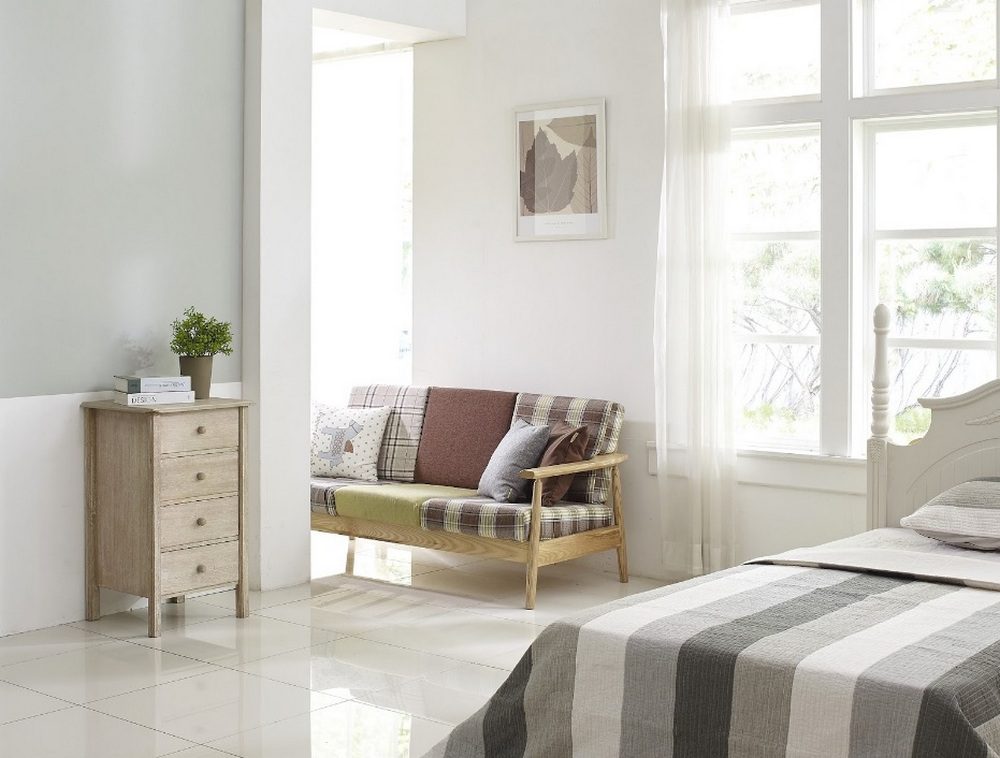 Consider Your Aesthetic Vision
When beginning the journey of choosing joinery for your interior spaces, the first step is to consider your aesthetic vision. What do you want your space to look like?
You can think about the colors, the textures, and the materials that you want to feature. You should consider how they can be incorporated with the joinery design you have in mind.
You should also consider the overall style and size of your space and what type of joinery will best complement your existing architecture.
Whether you want a modern, minimalist look, or a more traditional style, this will be the foundation of your joinery selection. Consider the kind of materials you like to use, the color palette you want like to incorporate, and the type of furniture that will suit the space.
Once you have a clear idea of the look and feel you like to achieve, you can move on to the next step.
Balance Functionality and Form
When selecting joinery for your interiors, it's important to strike the perfect balance between functionality and form. How does the joinery work with the rest of the room?
What may look good on paper, may not be suitable for the rest of the room you are trying to create. It's crucial to take into account the overall design of your interior and how the joinery will fit in with it.
Not only should the joinery be stylish and aesthetically pleasing, but it should also be able to withstand daily use and the rigors of everyday life. Think about how the joinery will work with your theme, how it will help to create the atmosphere you're looking for, and how it will be used on a day-to-day basis.
For example, if you're looking to add a touch of opulence to your bedroom, you can opt for a grand, ornate wardrobe with plenty of storage space. On the other hand, if you're looking to create a light and airy atmosphere in your living area, you can choose a sleek, modern joinery with clean lines and open shelves. 
Finding the right balance between functionality and form can help to create a beautiful, practical space that you'll love.
Think About the Bigger Picture
When it comes to selecting the proper joinery for the interiors of your home, it's important to consider the bigger picture. From selecting the perfect door handles to the ideal materials for window frames, every detail matters.
Not only do these pieces add a touch of style and elegance to your home, but they can also be a great way to boost functionality. For example, selecting joinery with a strong frame and high-quality materials can ensure your windows and doors are both stylish and secure.
Plus, with the right joinery, you can easily create a cohesive look throughout your entire home, ensuring that all the pieces fit together and complement each other.
Think of the following:
How does the joinery fit into the overall design plan?
Does it complement the room's aesthetic?
Does it provide the necessary functionality needed to complete the look?
When it comes to finding the ideal joinery, you shouldn't settle for just any option. Think beyond the ordinary and create a design scheme that gives more life to your entire home. With careful consideration and deliberation, you'll be rewarded with a well-balanced and functional interior.
Take Durability Into Account
If you're looking for joinery that will stand the test of time, then durability should be at the top of your list. This is especially true when it comes to materials that will be used in high-traffic areas or in areas of your home that will be prone to wear and tear.
Investing in joinery that has been designed to withstand the test of time can be a great way to ensure your home stays looking beautiful for years to come. High-quality joinery is a great investment, and with the right maintenance, it can last for decades.
For joinery that will not get easily damaged or show signs of wear, solid wood, and sturdy, water-resistant materials like aluminum and stainless steel are excellent choices. Hardwood joinery is a great option as well because it is sturdy, dense, and can be treated to produce a finish that is more resilient.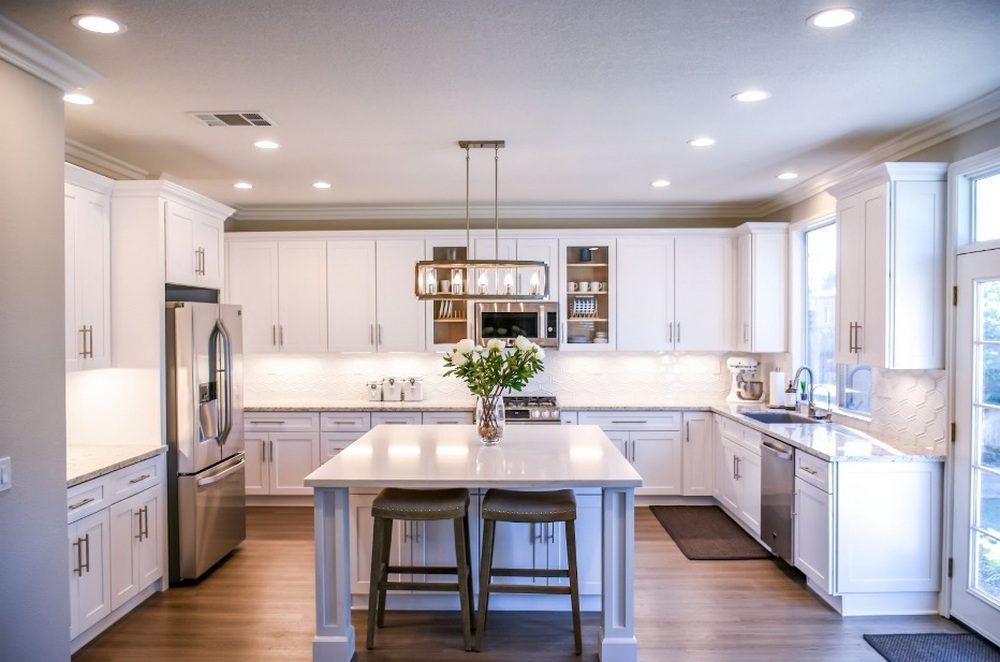 Research Your Options
The fifth consideration is your options. When it comes to joinery for your home interiors, the possibilities are endless! From the ornate to the modern, you can find something to suit your needs. So, before you make any decisions, it's important to do your research. What joinery options are available?
There are many joinery options available on the market, with some being more suited to certain rooms than others. Take the time to look into different joinery styles, materials, and colors, and think about how they'll fit into your existing décor.
When it comes to joinery types, nothing compares to the beauty and quality of timber joinery. Not only is it aesthetically pleasing, with its natural grain and warm tones, but it is also one of the most durable materials out there. It's been used as a construction material for centuries, and its timeless look adds a touch of classic elegance to any home.
With the right research, you can find the perfect joinery to complete your home interiors. Take time to go over each option and idea for building a beautiful, eye-catching custom home.
Get Creative
When considering joinery for your interiors, don't be afraid to get creative with your options. Adding unique touches to your joinery can truly help set your interiors apart from the rest. What unique touches can you add to your joinery?
From choosing the material and the style to adding decorative accents, there are several ways you can customize your joinery and make it your own. Consider adding metal accents, colored edges, intricate patterns, or shapely curves and angles.
With the right joinery, you can create a unique look that is sure to draw attention.
Compare Prices
Trying to find the best bang for your buck can be quite a challenge when choosing joinery for your interiors. Luckily, there are ways to compare prices and ensure that you get the best deal possible. What is the best bang for your buck?
One of the best ways to go about this is by getting multiple quotes from different joinery companies so that you can compare the prices. This will give you an idea of which company is offering the most competitive prices.
After all, having the right team behind you can make a huge difference! When searching for a shop fitter, it's important to find someone who can provide the highest level of craftsmanship. From traditional joinery to contemporary partitioning and walling, you'll want to make sure the shop fitter has a proven track record of creating stunning spaces that offer a unique shopping experience.
The joinery you install will be a reflection of your home. So, it's important to take your time to go over some reputable shop fitters and pick only the best fit. Go for one with all the tools and techniques required to produce your preferred joinery style, whether it be traditional or modern.
Don't forget to read customer reviews to get a better understanding of the quality of the joinery and the customer service provided by each company. At the end of the day, you want to make sure that you are getting the best value for your money and that the joinery you choose is of the highest quality.
Get Professional Advice
It can be tough to know what advice to take when it comes to choosing a joinery for your interiors. There is so much information out there that it can be hard to make sense of it all. So, why not get the opinion of the experts?
They have the know-how and experience to provide valuable advice and insights. Seek out professionals in the joinery industry, such as architects and interior designers, and ask them what they think will work best for your space. They can point out potential design flaws and even advise you on the best materials and finishes to use.
So don't be afraid to ask the experts ⁠— they likely have the advice you need to get the perfect joinery for your interiors. What do you think they have to say?
Wrapping It Up
To wrap up, the type of joinery you choose for your interior will depend on your desired aesthetic and function. Traditional joinery is often associated with quality and craftsmanship, while modern joinery is ideal for a contemporary look.
Whichever joinery you select, make sure it is suitable for the environment, as well as being durable and easy to clean. The perfect joinery will transform your interior into something amazing and stunning.