Hòa Xuân, Vietnam – VHL.Architecture
Project Year:  2018
Area:  100.0 m2
Photographs:  Kingkien
City living is oftentimes expensive. Homeowners who wish to settle in the city think of ways to minimize construction cost.
Phong House's design concept is to merge traditional and modern architecture. By renovating an old factory, the owners wanted a contemporary house that's rooted in Vietnamese tradition.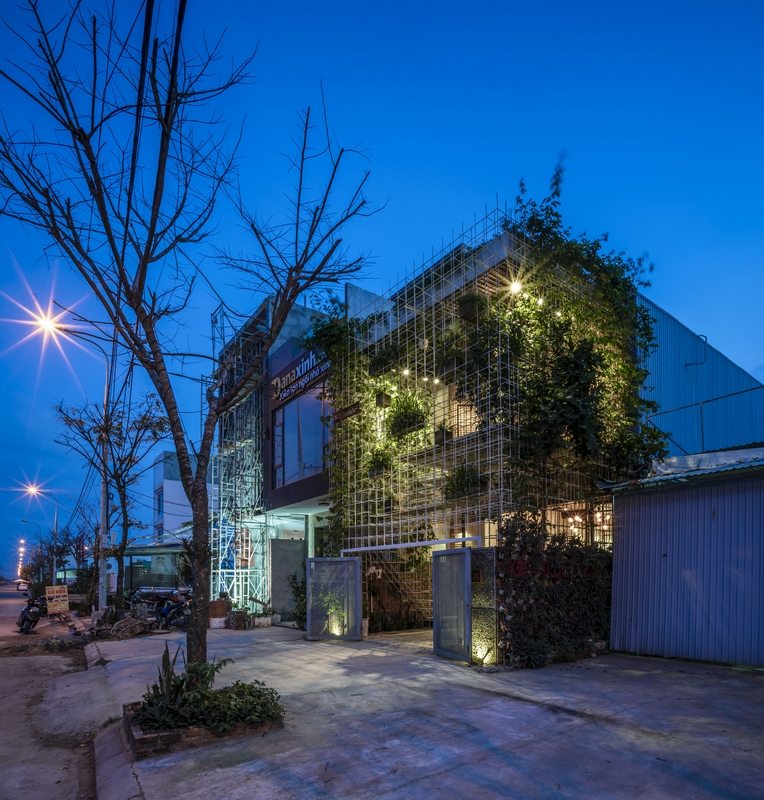 The house has the warmth and comfort of home.Vietnamese culture is very much evident without being overpowering. With modern touches here and there, the architects had successfully struck a balance between the two.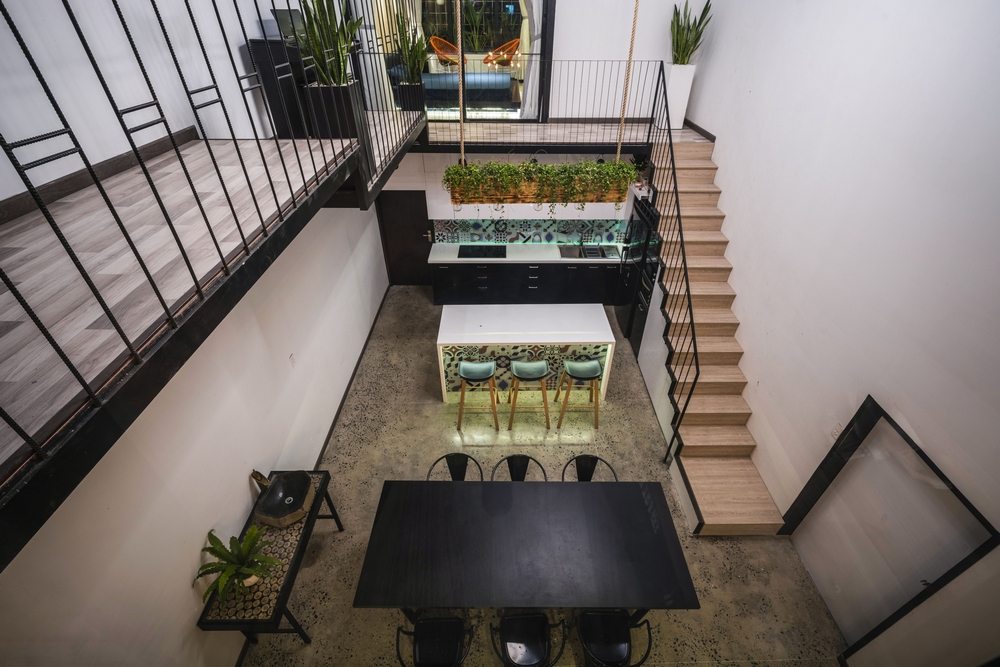 Phong House features a lot of plants both inside and outside. This creates a green space, a garden, where the homeowners can simply relax. The premise stays true to traditional Vietnamese design of connecting people and nature together.
Notes from the Architect:
When urban life is expensive, the dream of a home for "prosperity" is that many young couples settle in urban settings. The house was renovated on the current state of the structure of the factory, with masonry and prefabricated, recreating the close proximity to nature and low construction costs, the subject of which the owner fabricate.

"Creating space, raising the living – raising the values ​​of Vietnam" is the philosophy that VHL. Architecture pursues the design, allows for fast construction, but still ensures the quality of each living space, flexibility, proximity to nature and towards low construction costs. VHL. Architecture with the message to send to every investor has a different view on the construction of a house.

PHONG HOUSE is a new concept of space and language, modern and traditional are interwoven. The revitalization of the living space of a furniture factory is degraded and dusty. The garden is covered in front of the balcony, the second floor balcony creates a sense of peace and relaxation, close to nature after the tired working time.

Early in the morning, natural blue hits the eyes., the leaves rustle at night. This feeling makes people and nature become closer at all times, the space open but still have the necessary privacy. Ground floor is open space including kitchen, dining room and living room. The space is divided by the unconstrained norm between space, walk or standing wherever you can observe the remaining corners, everyone can see each other in a quiet way, listen to each other , call each other, think of each other.

The second floor is the sleeping and working space designed in an open form with green spaces in front of and behind the house creating a harmony between nature and people, connecting the long corridor of feeling far and near.
Click on any image to start lightbox display. Use your Esc key to close the lightbox. You can also view the images as a slideshow if you prefer 

Exterior Views:
Interior Views:
Drawing Views:
If you want more Vietnamese houses, check out this Blooming Bamboo House…