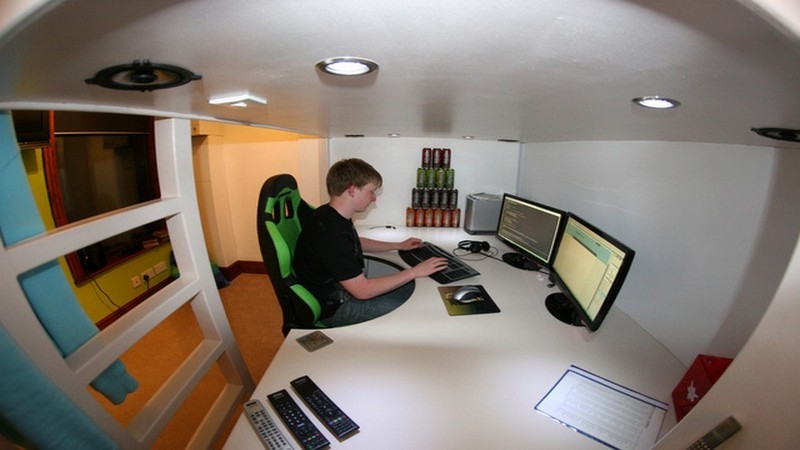 A highly functional kids' bedroom can be achieved by maximizing space. Start by choosing the right bed. Loft beds with desks underneath are a great alternative to a conventional bed. Children can use their desks as a study area.
They can work against the desk or at a desk that is situated on the floor. If the child is into writing or drawing, they will spend more time doing those tasks. This is especially true if the bedroom is small. The saved space can be used to create a functional work and sleep area.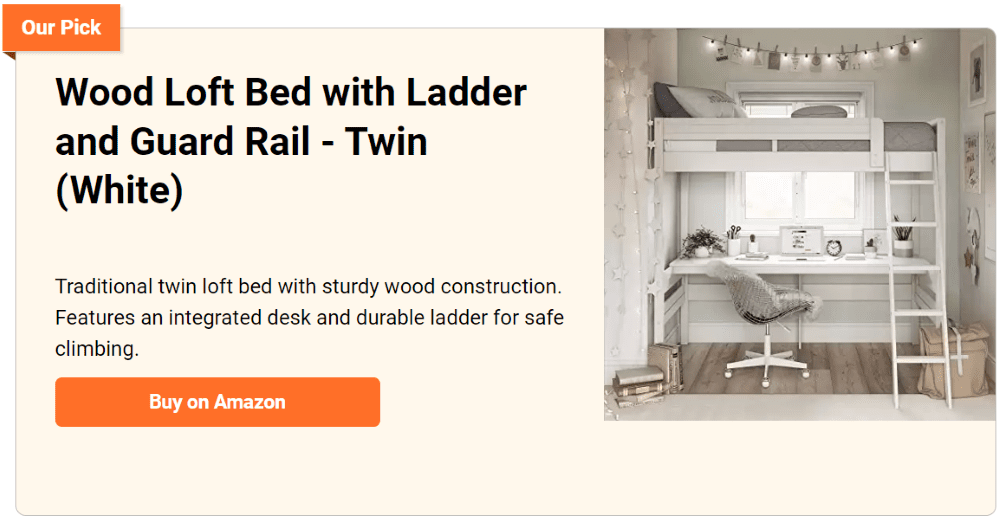 The space created underneath the bed can be used in a variety of ways. It's commonly turned into a work area by adding a desk. It's an ideal place to do homework, finish their projects, and study. Depending on the configuration, you can also add a computer, bookshelf, and extra storage.
Another way of using the space underneath the loft bed is by adding a futon chair and turning it into an extra living space. And during sleepovers, the futon chair can be turned into an extra bed. The futon chair can transform into a comfortable bed.
This chair can also be used as a sofa. The futon chair has many advantages. Folding the chair is convenient. The futon chair is foldable so it easily fits into any space. This chair can also be used as a sofa. It easily sits on any floor.
Could you use one of these in your child's bedroom?
If you want one, but don't want to spend your money on an expensive store-bought loft bed, you can build your own.
What do we need to build Loft beds with desks?
Airline cable wire
Eyelet screws
Rope
Level
Measuring tape
Drill
Speed square
Wood glue
4" and 2" wood screws
2×4 lumber
1×6 lumber
1×4 select pine
1-1⁄4" dowels
1-1⁄4" spade drill bit
How to Build Loft beds with desks?
1. Gather the materials
Before anything else, you need to identify the size that you want for any loft beds with desks, then collect all needed materials for the project.
2. Mount the frame on the wall
After gathering the required materials for your loft beds with desks. Apply 4" wood screws to mount the frame onto the walls, then use 1x6s on the frame's length to make a platform, and screw these to the 2x4s.
3. Attach the bed
Attach an eyelet screw to the bed's end and connect it to the wall with airline cable wire.
4. Create and install a ladder
Steps and rails can be made of dowels and 1×4 select pine. Add 1.5" to the measurement of the height of your bed on the wall. In order to calculate the angle at which the ladder must lean, trace a line using a speed square from the end of the rail to approximately 7″ down.
After cutting this with a jigsaw, position the rails precisely on top of each other and outline the same line to match them exactly.
If you prefer a 5-step ladder, then divided the height of my rails by 6 to ensure spaces for each step. Mark the measurements on rails and use a 1-1⁄4" spade drill bit to make a pocket on rails.
5. Create and install ladder rails
For the ladder rails, use 1-1⁄4' dowels, cut to 15″ lengths. Apply wood glue for each dowel notch, line it up, and drill with 2″ wood screw into the rail on each side, directly into the dowel, which will provide extra support.
6. Create a safety rail
Lastly, make a safety rail with a measurement of 14" tall by 54" long. With select 2×2 pine, make a grid, and use pocket screws and wood glue. Connect each piece straight to the bed.
Building loft beds with desks are relatively easy and significantly cheaper. The skills needed are quite basic and there are lots of bed plans available on the internet. You can find all the materials needed in your local hardware stores.
Click on any image to start the lightbox display. Use your Esc key to close the lightbox. You can also view the images as a slideshow if you prefer 😎
Thanks to Specific Love Creations for this great project. You can get more details about this project in this video Queen Loft Bed with Desk for a Small Bedroom – Bing video…