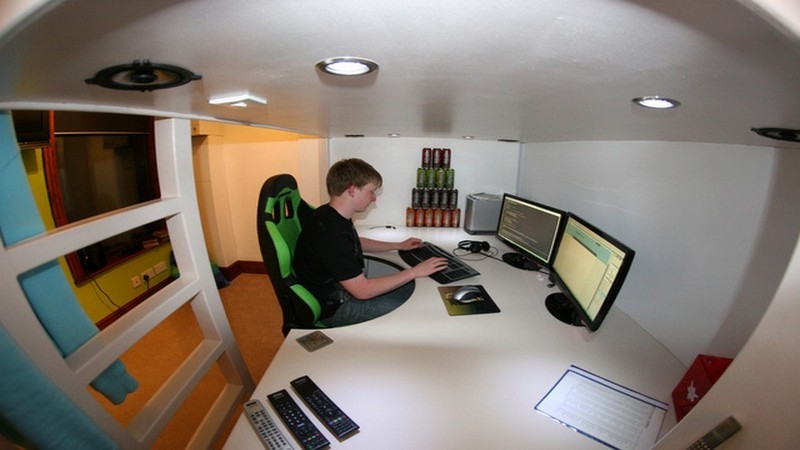 A highly functional kids' bedroom can be achieved by maximizing space. Start by choosing the right bed. A loft bed with a desk underneath is a great alternative to a conventional bed. This is especially true if the bedroom is small. The saved space can be used to create a functional work and sleep area.
The space created underneath the bed can be used in a variety of ways. It's commonly turned into a work area by adding a desk. It's an ideal place to do homework, finish their projects, and study. Depending on the configuration, you can also add a computer, bookshelf, and extra storage.
Another way of using the space underneath the loft bed is by adding a futon chair and turning it into an extra living space. And during sleepovers, the futon chair can be turned into an extra bed.
If you want one, but don't want to spend your money on an expensive store-bought loft bed, you can build your own. Building a loft bed is relatively easy and significantly cheaper. The skills needed are quite basic and there are lots of bed plans available on the internet. You can find all the materials needed in your local hardware stores.
Could you use one of these in your child's bedroom?
Click on any image to start the lightbox display. Use your Esc key to close the lightbox. You can also view the images as a slideshow if you prefer  😎
If you liked these, you will also like viewing other Bedroom Ideas…