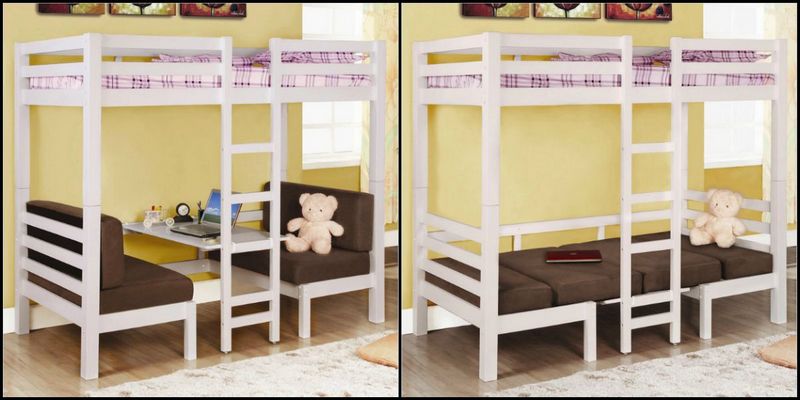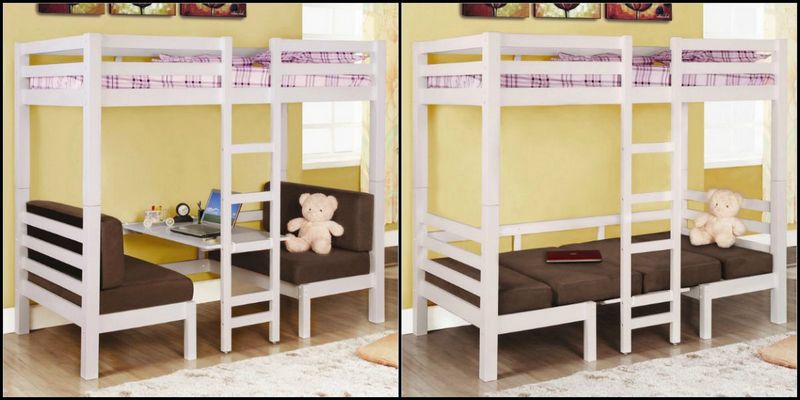 Bunk beds!  Kids love them and envy those lucky enough to have one. They're fun, space-saving and, as you can see here, a lot of fun.  
Poorly designed bunk beds can be outright dangerous but most countries now have mandatory standards.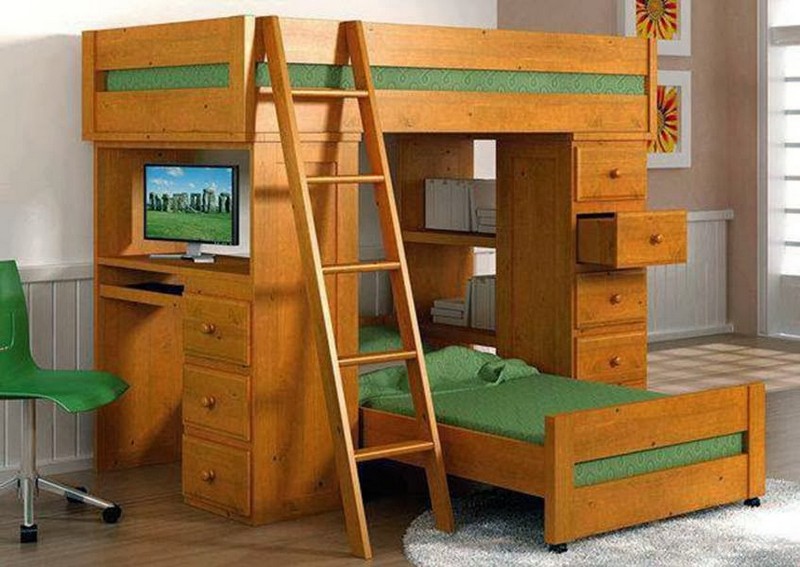 Of course, it usually falls to a parent to face the challenge of making up that top bunk. A great option is to use either sleeping bags or sheets are sewn down one side to make a sleeping 'pocket'.
If you've got an even better solution, let us know and we'll share it here. Just click on the "Contact Us" link in the top menu.
Advantages of bunk beds
Make the room appear larger
A bunk bed is a great way to make a small room appear larger. By freeing up floor space, bunk beds allow you to arrange furniture in a way that makes the room appear more spacious.
Additionally, bunk beds can make it easier to arrange furniture in a room as they take up less space. This can also make the room appear more open and airy, giving the illusion of more space.
Double as storage
A bunk bed offer a unique storage solution for small bedrooms. By utilizing the space underneath the bed, you can easily store away extra blankets, pillows, and toys.
This not only clears up valuable floor space but also helps to keep your child's bedroom tidy and organized.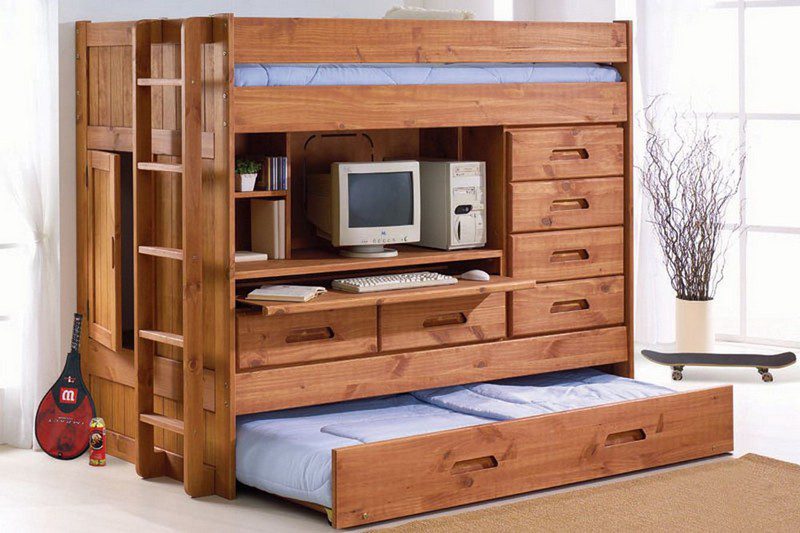 Space Saving
Bunk beds are an efficient way to make use of space, especially in smaller bedrooms. By using bunk beds, you can free up floor space for other furniture or activities.
Additionally, bunk beds can help to create a more organized and efficient bedroom layout. Plus you can utilize the stairs as additional storage for your kid's books and toys if you want. You won't only have comfortable beds for your kiddos, but you will also help them organize their stuff.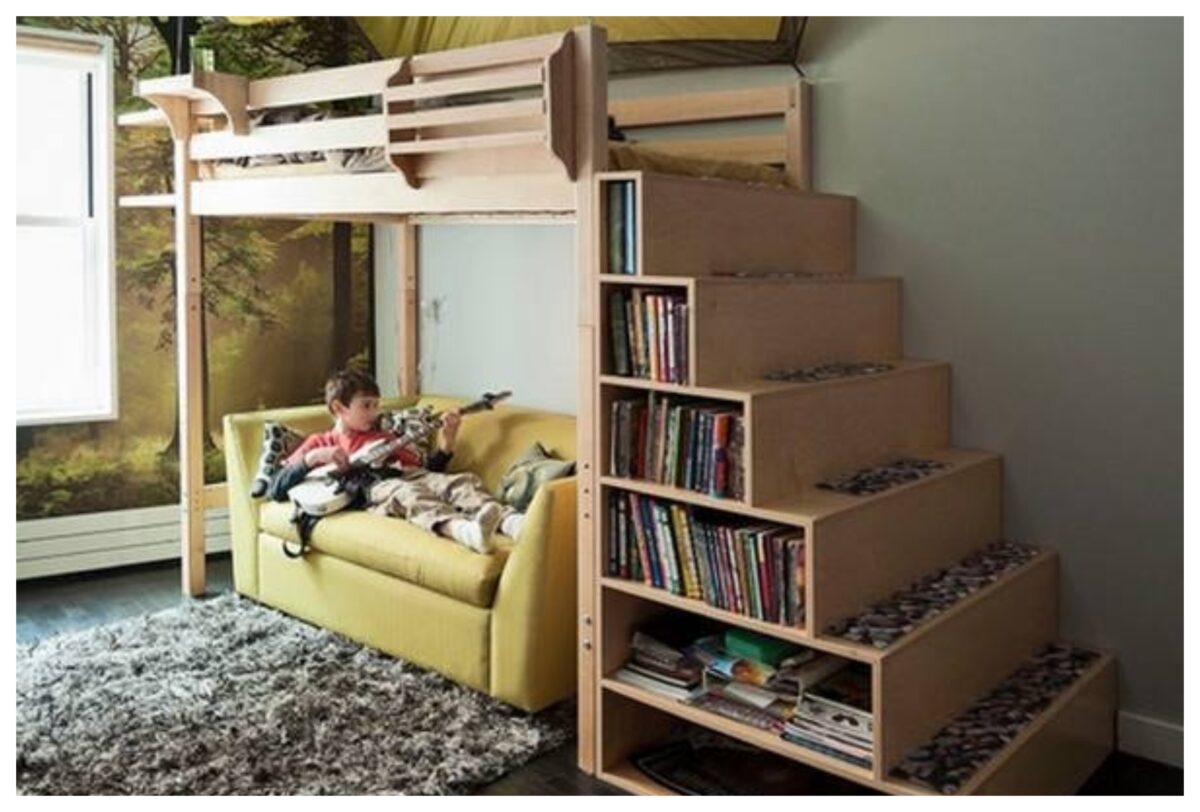 Convenient
Bunk beds offer a unique and convenient sleeping arrangement that is perfect for small spaces, shared bedrooms, and even guest rooms. By utilizing the vertical space in a room, bunk beds make it possible to fit two or more beds into the footprint of a single bed.
This can free up valuable floor space in a room, making it more functional and versatile. Bunk beds also offer a built-in sense of fun and adventure, making them a popular choice for kids and adults alike.
Fun
A bunk bed can be a great addition to any home, not only for its comfort but also for its potential to provide hours of fun for kids.
By adding slides to a bunk bed, you can turn it into a great play area for kids to enjoy. Not only will they have a blast sliding down the slides, but they'll also love crawling up onto the bed to relax after a long day of play.
With a little bit of creativity, a bunk bed can be a great way to add fun and function to your home.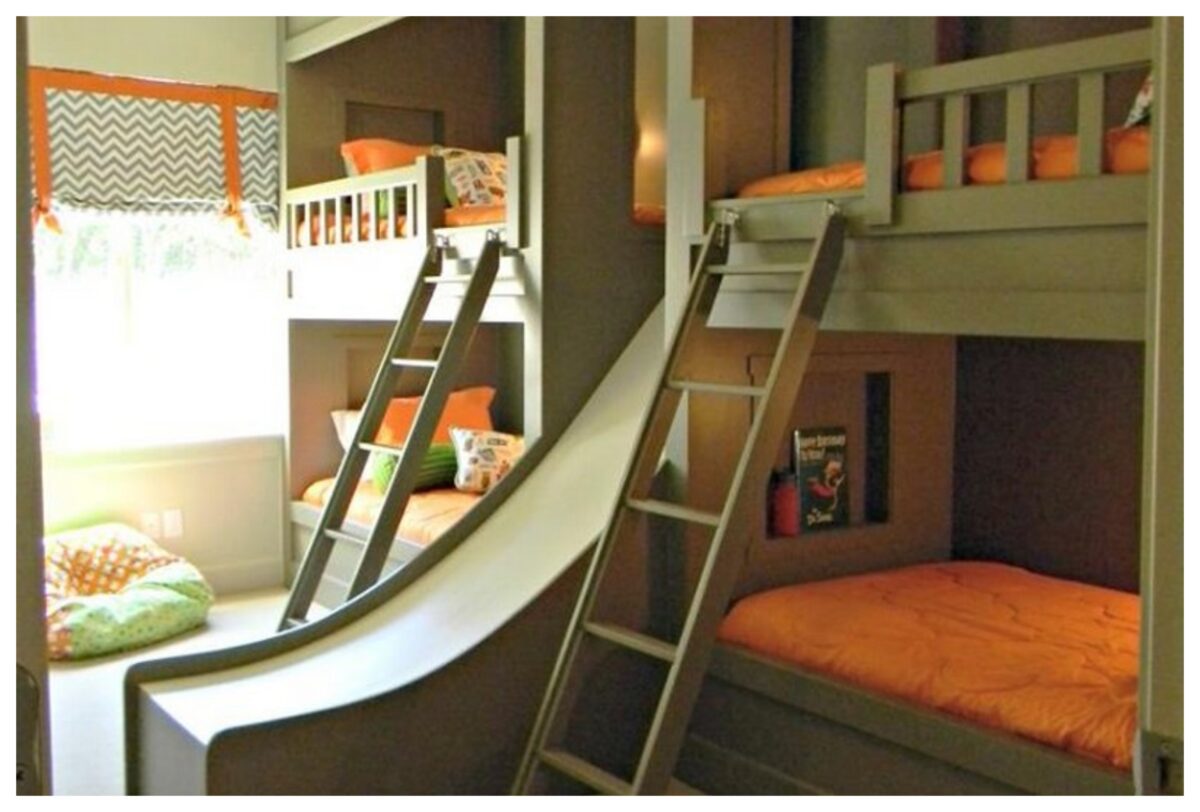 Check out our gallery for more designs if you need them.
Click on any image to start the lightbox display. Use your Esc key to close the lightbox. You can also view the images as a slideshow if you prefer 😎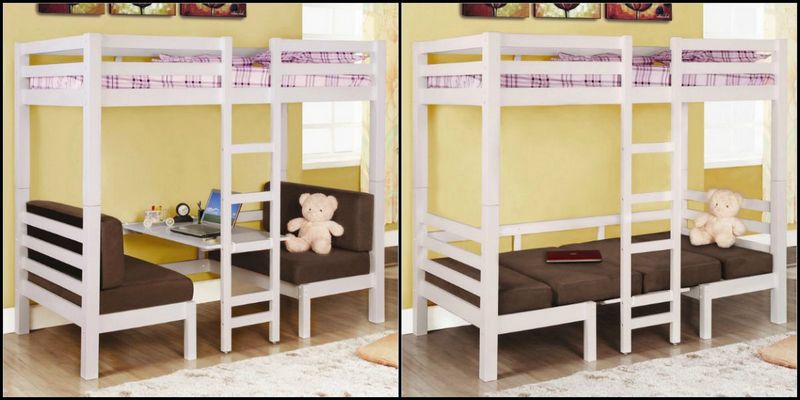 If you liked these, you will also like viewing these Bedroom Inspiration…