Loft bedrooms won't suit every need and certainly, not every home. But they are a great way to gain a lot of extra space at a minimal cost. They use vertical space without incurring the overhead of floor space.
Most people are familiar with lofted bedrooms, but how many actually know what it takes to have this sort of bedroom? A lofted bedroom is an elevated bed that is built above a lower floor of the house such as living room, kitchen or a bathroom or compact bathroom and is connected to it.
This decor choice allows for more floor space, especially if the space underneath is completely open. Lofts can be accessed by using steps or a ladder. This bedroom design has been used for centuries.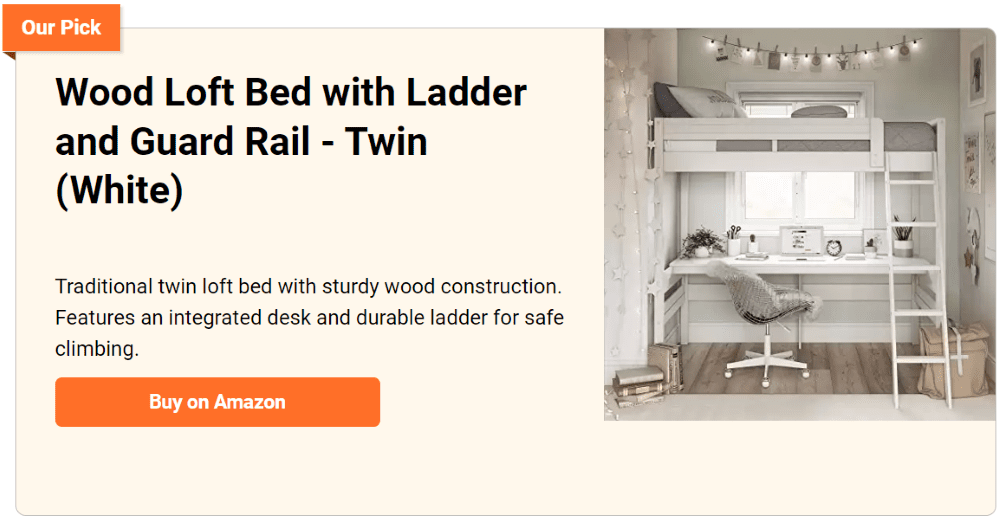 A well-designed cabin or beach shack can have two, three, or even four sleeping lofts that still offer a degree of privacy without impacting on living space.
Here are some examples to get your mind into top gear…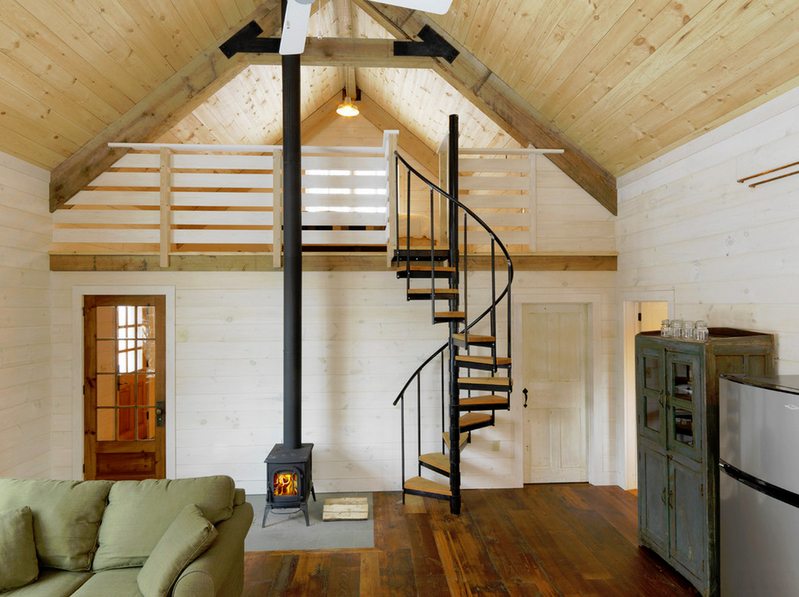 The gallery below has some interesting loft bedrooms design ideas!
Be inspired by them and who knows, you might end up building one of your own.
Click on any image to start the lightbox display. Use your Esc key to close the lightbox. You can also view the images as a slideshow if you prefer 😎
Closet under
Needing an extra space for your clothing? Why not try this closets under loft bedrooms ideas. It's a way of organizing your clothes under your bed, maximizing the space of your room.
You can even add additional secret storage for your lingeries. These types of closets under loft bedrooms are commonly installed in small apartments or studios.
Above a living room
Maximizing your small space by creating loft bedrooms just right above you living rooms are space efficient. This is an awesome idea for urbanites who do not have any outdoor space, but want to create some outdoor living space.
It also serves as a ceiling to your living area, and it can create so much drama with the lights and the hanging objects.
You can also make the loft into a small bedroom simply by adding a mattress and some other basic bedroom furniture.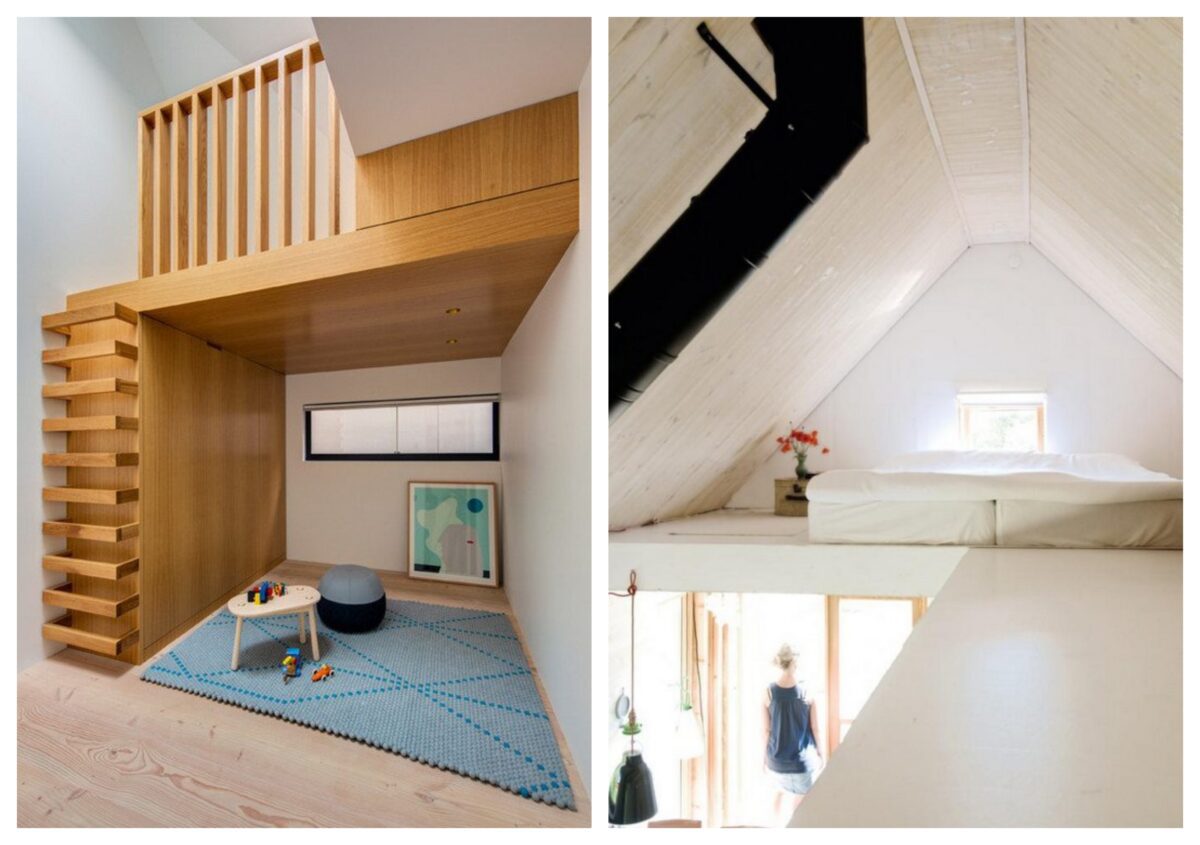 Above the kitchen/ dining area
The ceiling height of your home is a pivotal factor in enhancing the space without going overboard with renovations. An expert can help with the design of your loft bedrooms so that you can create the illusion of space.
Loft bedrooms are better for small space living because they don't take up much space and also make the room appear larger. In case you don't have an attic or a roof, you can get creative and build your own loft bedroom. You can create a cozy and appealing space that can be used as a guest room or even as a home office.
Above the Master's Bedroom
If you are in need of additional room for your kids but does not have enough space, but your house has a high ceiling. Then, building a loft bedroom right above the master's bedroom will be a good idea.
But of course, in order to be able to rest comfortably without being disturbed by the noise of the kids. You may consider adding a sound wall and ceiling to prevent noise from the loft bedroom to your master's bedroom. It is taking precautions for the noise and privacy.
Especially if your on the honeymoon stage of your marraige. I'm very sure you know what I mean! 🙂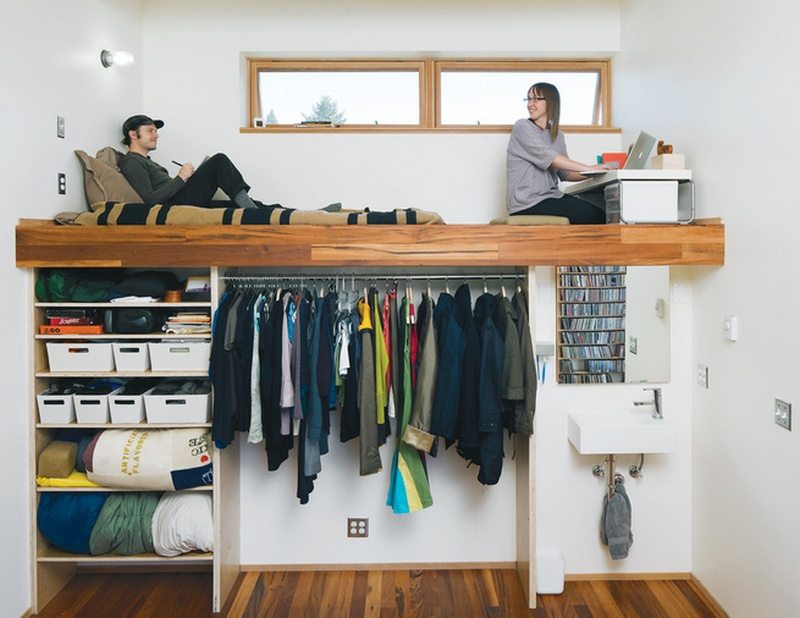 If you liked these, you might also like these Bedroom Inspiration…