Site Area: 400 sqm
Project Area: 1,350 sqm
Project Year: 2008-2009
Photography: Marcos Mendizabal
The requirement was for a  community housing project containing 20 homes. The site sits on a hill that also drops away steeply at the rear. Surrounding houses are modest in nature and colourful by culture. A conventional, multi-storied tower approach was considered inappropriate to the location. The solution was to keep the structure as low as possible so as not to overshadow existing homes while incorporating architectural features found in the surrounding homes.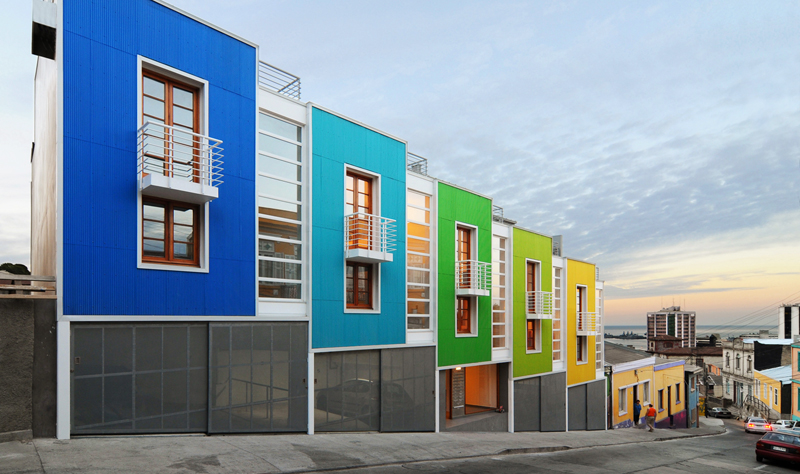 The main entry leads directly to the storerooms and to six two-storey units, each one with a small garden overlooking the cliff. The street level contains the parking lots and the entries to three single level apartments. Finally, on level +1 are the entrances to eleven three-storey lofts, each one with a rooftop terrace and a wide view overlooking the Pacific ocean.
This project is one to admire for its success at blending in with, rather than dominating the existing urban landscape.
Click on any image to start lightbox display. Use your Esc key to close the lightbox. You can also view the images as a slideshow if you prefer 😎