Amagansett, New York – SG Blocks
Built area:     180m2 (1942 sq. ft.) + 120m2 (1,300 sq. ft.) of decks
Year built:      2011
Photography:      Prudential Douglas Elliman
'The Hamptons' are the summer and occasional weekend retreat for many of New York's elite. Located on the eastern end of Long Island, houses regularly sell for $10 million and, sometimes, far more. The home featured here is a minnow having sold for a mere $1.4 million. But what is more unusual, is that it's a container home.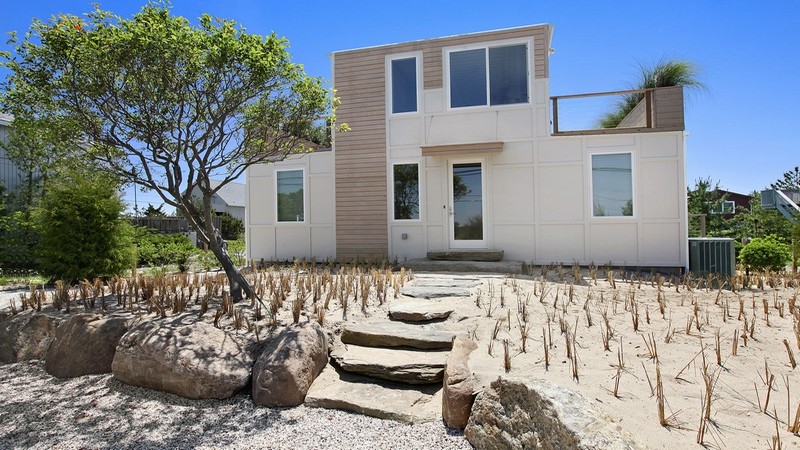 Named by its developer, The Beach Box, the home stands in stark contrast to the more traditionally styled homes of the area such as this one: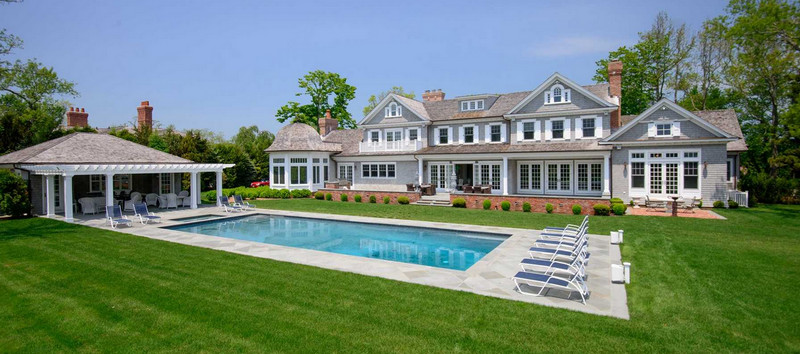 But for most of us, The Beach Box is the more realistic objective with its four bedroom, two and a half bedroom layout. Built off site by SG Blocks and shipped to the site, the home comprises six modules – four on the ground floor and two on the upper.
Insulation is by way of spray foam internally and timber and fibre-cement cladding externally. The home also features low-E glazing and a thermoplastic roof and achieves a high energy efficiency.
Click on any image to start lightbox display. Use your Esc key to close the lightbox. You can also view the images as a slideshow if you prefer  😎
Container homes are only one of the new generation of exciting housing developments. If you are wondering why, consider these points:
Containers:
meet or exceed structural safety codes
are very corrosion resistant with seven coats of hard-wearing paint applied during manufacture
are impervious to water, insects, mold and mildew
can reduce construction time by up to 40%
can reduce construction costs by up to 20%
are green—with the lowest energy utilization in the market
are perfect for schools, dorms, barracks, hotels and housing
can be fit out modularly and are easily expandable
can be built to be fully mobile
are extreme weather-resistant
As a final consideration, there are enough unloved, empty containers sitting in ports to circle the Equator twice!
If you liked this home, you will also like viewing these container homes…