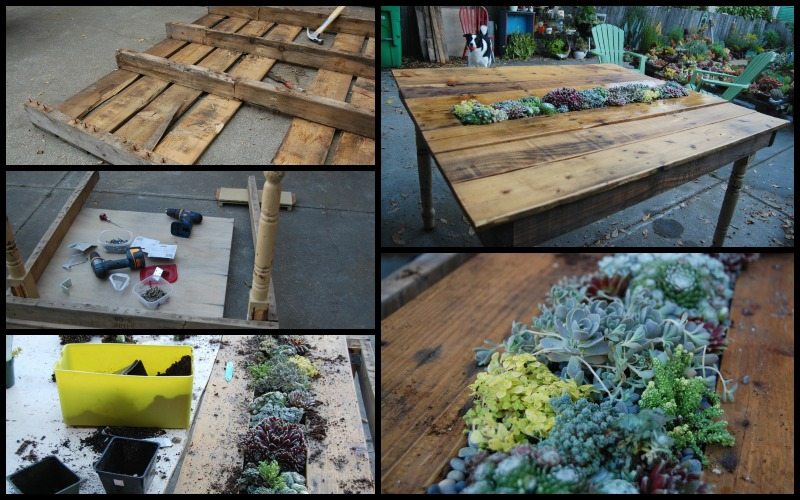 Can you believe that this table with a living centrepiece was made from recycled pallets and some old table legs?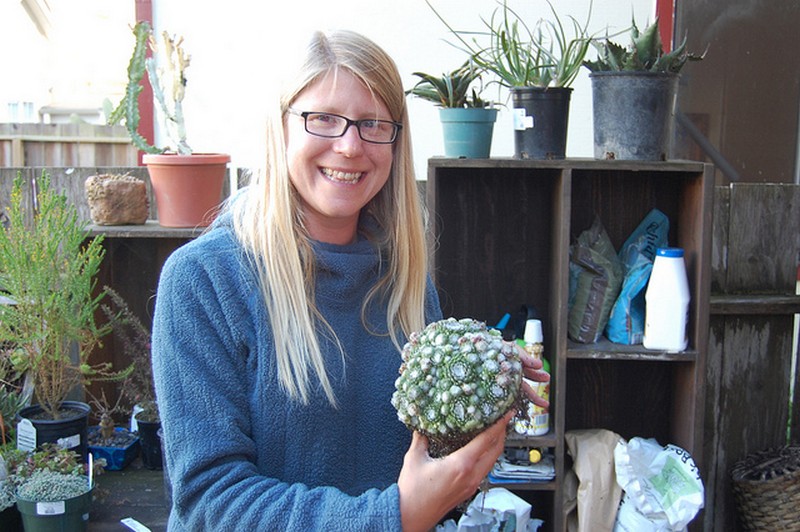 Creating your own table from pallets is a really popular and easy way to add a personal touch to your home furniture. Since pallets are reusable, manufacturers usually treat them for a long life cycle. This means that when used for furniture, you'll get something that will last!
Building this table won't cost you a lot of money as it's made from reclaimed pallets and old table legs. What makes this table special aside from being environment friendly is the living centerpiece.
The planter is designed to be removable so the table can be easily transported. It's also great for entertaining! Take out the planter and place an inbuilt cooler to keep your drinks and food chilled, so you can stay with the party rather than running to the fridge all the time. And when the party is over, place the planter back along with the living centerpiece.
What more could you ask for?
Materials:
3 Pallets
Table Legs
Angle Brackets
Wood Stain & Seal
Tools:
Saw (hand saw, jigsaw)
Sander
Hammer
Claw Bar
Drill
Paintbrush
Click on any image to start lightbox display.Use your Esc key to close the lightbox. You can also view the images as a slideshow if you prefer  😎
If you liked this project, you will also like viewing these furniture ideas…