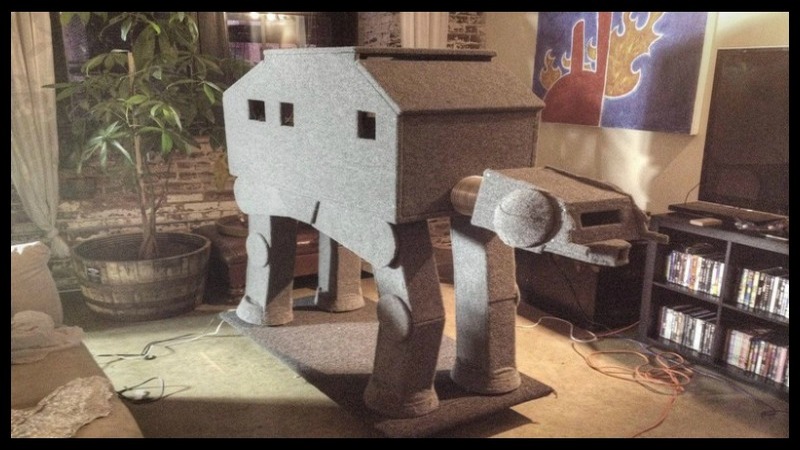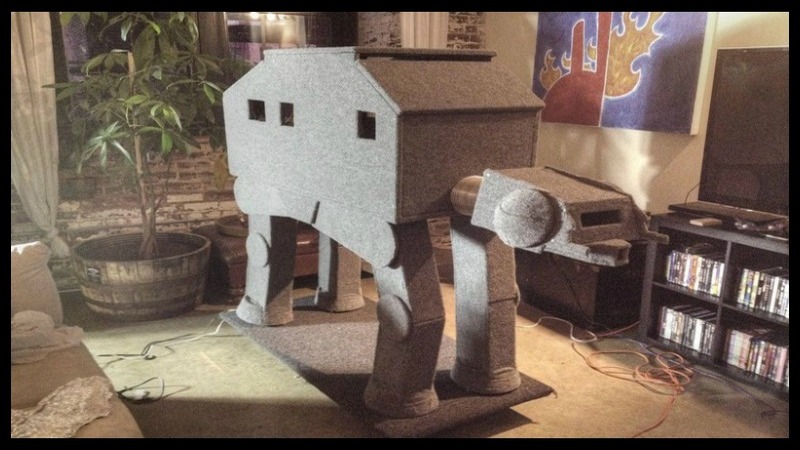 A cat playground for a Star Wars fan! Even if you aren't a Star Wars fan (is there anyone who isn't?), it's hard not to recognize the creativity of this AT-AT cat house project.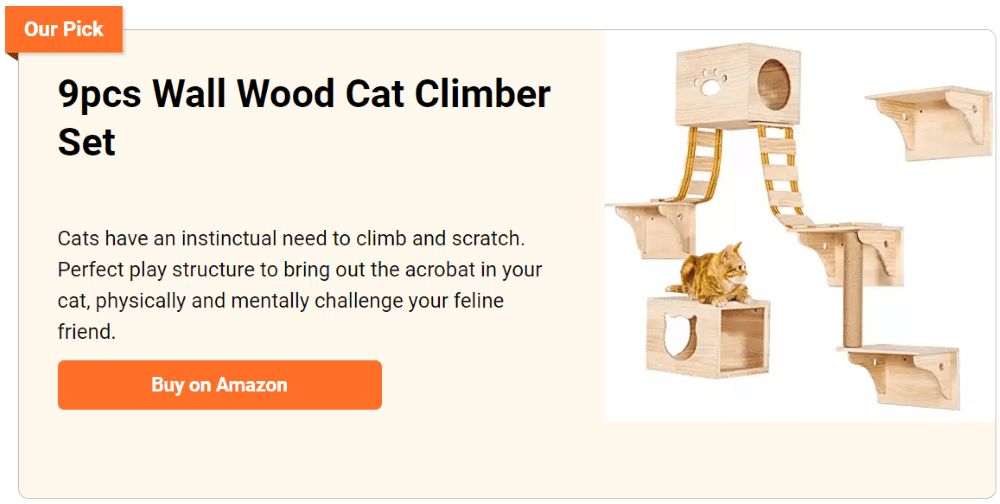 This is a project that looks good from the outside and absolutely fabulous on the inside! The detail shown in its interior is very impressive. It has good lighting, an entertainment area with a bar, disco ball, and dartboard. If it's big enough, Hmmm… I wonder if I can scale it up and use it as a man cave? A glass of catnip and a quick game anyone? 🙂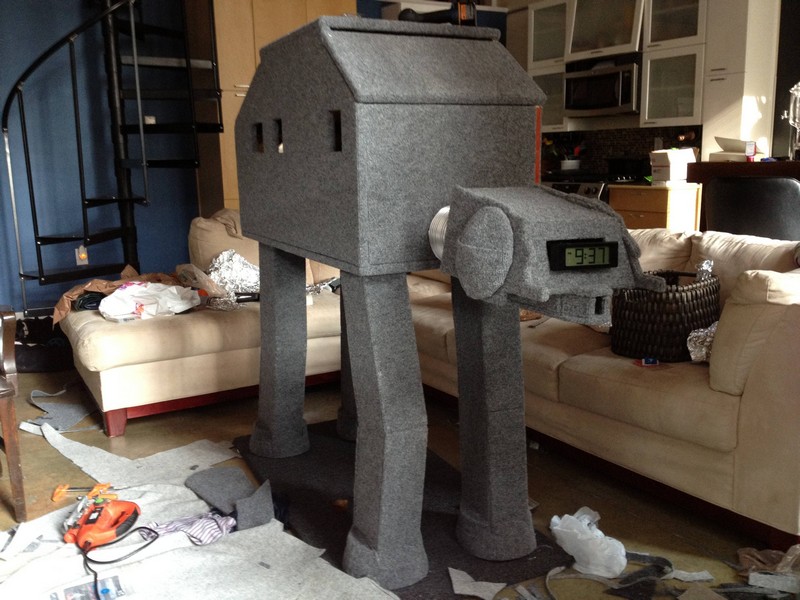 What are the materials needed to build an AT-AT cat house?
BTW – if you're trying to get a youngster to read, the boxed set of the Star Wars Saga, published by Scholastic, is a great place to start!
Would your furry friend love this project too?
Below is the list of materials you'll need to create your geeky kitty its own Star Wars-inspired AT-AT cat house.
Materials:
¼" Plywood
Corrugated Plastic Pipe
Plastic Pipes
Strong Fabric-Fabric Glue
Hot Glue
Grey Covering/Carpet
Paint – any color of your choice for the interiors
Tools:
Paint Brush
Hammer
Reciprocating Saw
Circular Saw
Measuring Tape
Clamps
Staple Gun
Click on any image to start the lightbox display. Use your Esc key to close the lightbox. You can also view the images as a slideshow if you prefer 😎
If you liked this project, you will also like viewing these pets accommodation…