Love relaxing around a fire and also like the occasional gentle swing? This fire pit swing set combination is for you!
Swing sets are great fun, but they are usually only enjoyed by the kids during the summer. But with the advent of swing sets, the fun of swinging has now become available even during cold nights.
Our Pick
A swing fire pit is a type of fire pit that is designed to be used with a swing. They usually have a hexagon frame with a fire pit in the middle. The fire pit is usually located in front of the swing so that you can enjoy the warmth of the fire while swinging.
Swing fire pits can be a single swing or a set of two or three, and they are a great way to enjoy a fire in your backyard.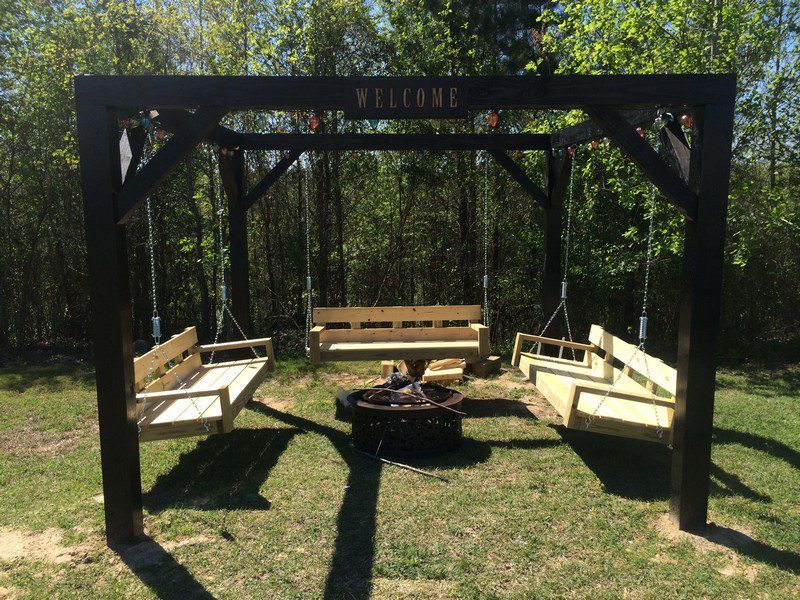 While swinging is part of being a kid, there are plenty of adults that still enjoy it too. These fire pit swing sets allow you to enjoy a gentle swing and keep you warm during cold nights.
These swing sets are wider than usual, making them perfect for a group of friends or family. They're also great for those who like a little more space to themselves while swinging.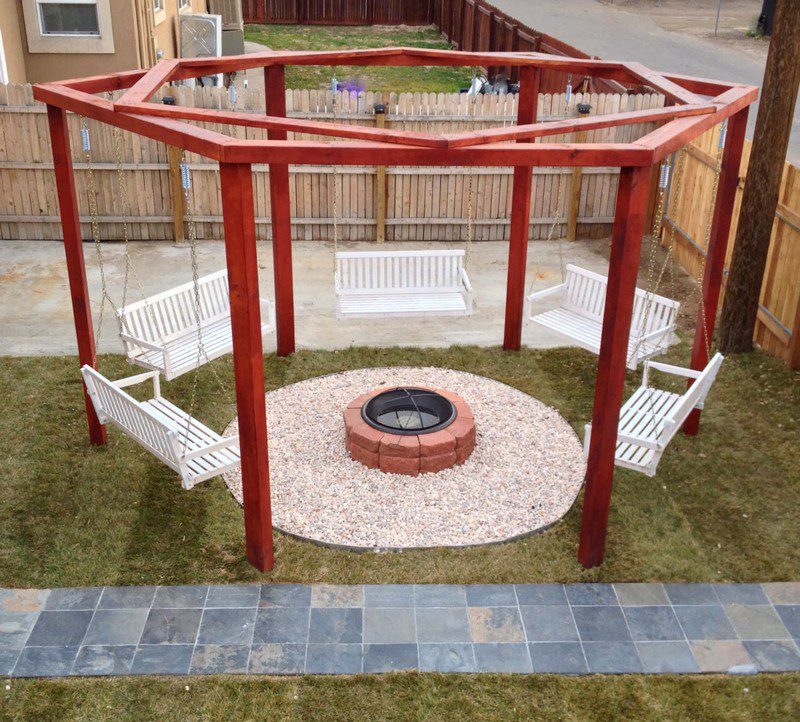 Fire pit swing sets are a great addition to any backyard or patio. For those who love to swing, the fire pit swing sets are a great alternative to the traditional swings that are found in most backyards.
They are made out of high-quality materials and will last for many years. If you love fires, then this is the perfect addition to your backyard.
These swings are also available in a variety of colours to match your backyard and patio.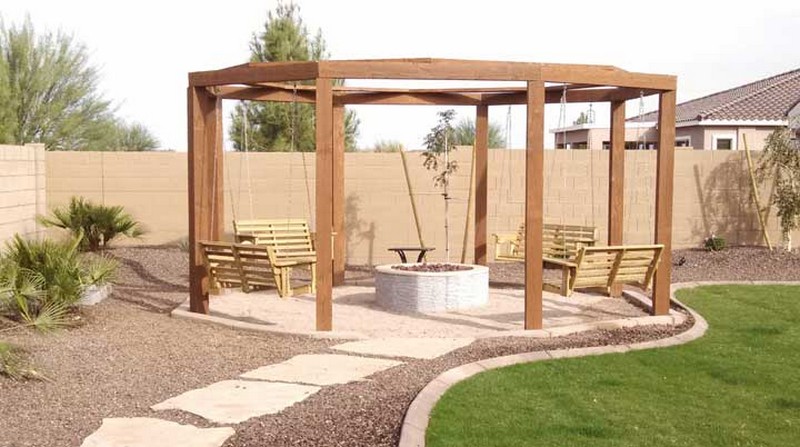 Things to consider when constructing a Fire Pit Swing Set
Location
When you want to build a fire pit swing set, you need to consider its location in your backyard. The best location for your fire pit swing set is away from your house and any other structures.
You also want to make sure that the location is level and has good drainage. Once you have found the perfect location, you can start to build your fire pit swing set.
Materials
If you're looking to create a swing set, you have a range of materials to choose from. The most common material for a fire pit swing set is wood, but there are other options available as well. If you're looking for a more durable fire pit swing set, metal or concrete may be a better option.
However, these other material options are often more expensive, so it's important to consider the cost when making your decision.
Design
When building a fire pit swing set, the most important thing to consider is the height of the swing. The height of your swing needs to be high enough above the ground so that the fire pit is not too close to the ground.
The next thing you need to consider is the safety of the swing, what purpose does your swing serve? Will it be used for children or adults? These are the things to think about when thinking about the safety of your swing set.
Do you think it's cool to have one in your backyard? Isn't this Fire Pit Swing Sets a perfect gathering spot?
Click on any image to start the lightbox display. Use your Esc key to close the lightbox. You can also view the images as a slideshow if you prefer 😎
You can find more details on how to build your own fire pit swing sets here…