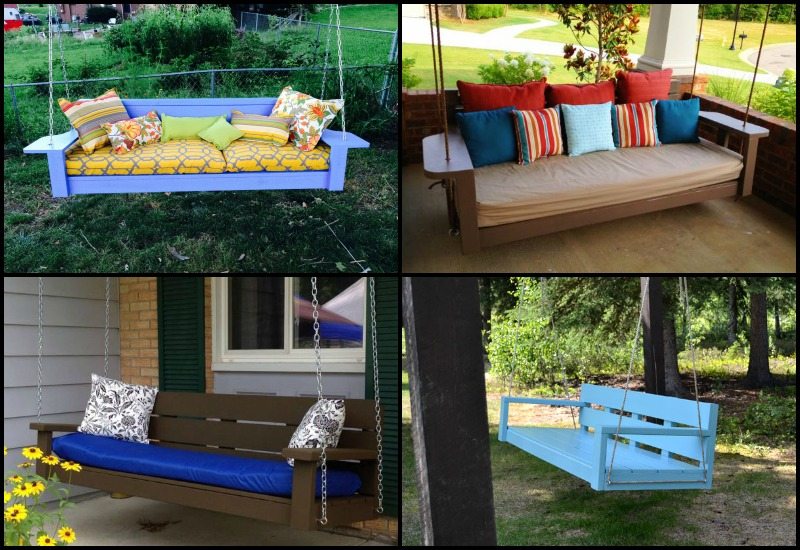 If you have some decorating plans for your home this year, then you should consider including a swing set in an outdoor-space makeover.
Summer will be warmer than usual this year – perfect for lounging around the backyard or the patio, and enjoying new outdoor furniture.
During summer, even if you are in the shade, you should be wearing sunscreen to protect your skin and prevent skin cancer. Kids also should wear sunglasses when outside to protect their eyes against the sun, especially, if they are staying out a lot.
And outdoor furniture doesn't get much better than a comfy swing set, right? Extend the depth of your seat and you have yourself a relaxing daybed!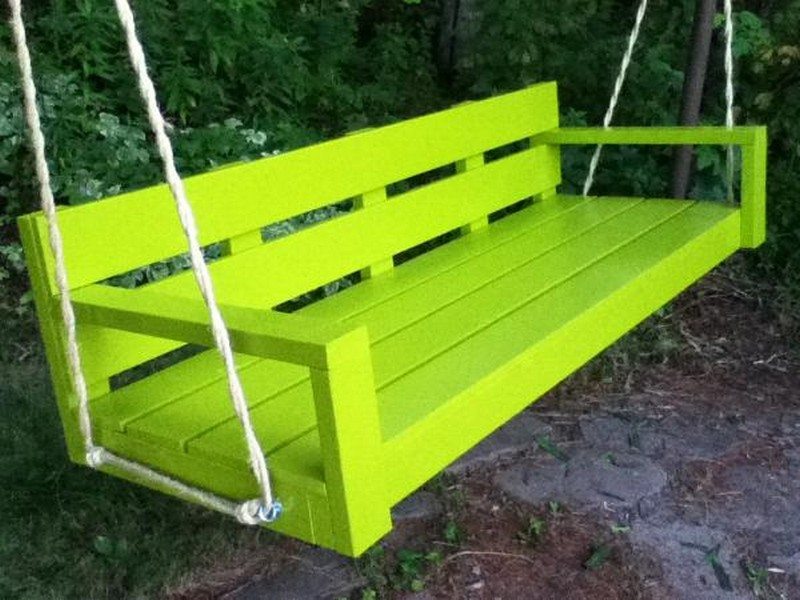 The mere sight of a daybed – part sofa, part mattress – is enough to conjure reveries of lazy weekend lounging. A perfect perch for reading, it's also comfortable enough for a relaxing nap!
Just imagine enjoying the breeze while it sways you gently to sleep! A swing seat is also ideal for simply lounging around while spending time with family and friends, or just reading a good book.
Think you could add one in your backyard? 🙂
Materials:
6 – 1×6 @ 6 feet long
5 – 2×4 @ 8 feet long
4 – Eye Bolts with Nuts, 3″ long
Chains or Rope – 200-pound weight limit (for four ropes, capacity of 800 pounds)
Hardware (to hang to rafters/tree)
2 1/2 inch Screws
2-inch Finish Nails
2-1/2″ Pocket Hole Screws
120 grit Sandpaper
Primer
Wood Conditioner
Paint
Tools:
Measuring Tape
Paint Brush
Square
Pencil
Brad Nailer with a nail punch/Hammer
Safety Glasses
Hearing Protection
Drill
Brad Nailer
Random Orbital Sander
Level
Countersink Drill Bit
How To Build Swing Set For Your Backyard?
Building the seat
The first step in building your swing set is to build the seat first. If you are building your swing seat, you want to make sure it is as safe and sturdy as you make it.
When your seatback is solid and strong, it can support the weight of your entire body. The first step in building your seat is to lay down the boards that will make up the seat bottom.
If the seat is a bench, lay the boards down in a rectangular pattern. The boards will be attached to the frame of the swing set.
The Frame
Choosing the right materials for your backyard swing set can be a daunting task. You want to build something that will last and keep you and your kids safe, but you also want to go for style.
The frame of the swing set is the most important part of the swing because it will hold the swing in place, keep it sturdy and let you swing higher.
Also if the frame is not right the swing set will be hard to assemble and will fall apart sooner than it should. To build a good swing set the frame must be made of steel or iron because they are very sturdy and made to withstand lots of use. You can use wood frames but they should be as sturdy so you can still swing in peace.
If you decide to attach them to your ceiling, make sure to tie the ropes and chains carefully.
Would you love to have this beautiful addition to your outdoor area? If so, then start building your own backyard swing set for this summer. Your family especially your kids would love to spend the rest of their summer days, outside.
Click on any image to start the lightbox display. Use your Esc key to close the lightbox. You can also view the images as a slideshow if you prefer

Thanks to Lazy Liz on Less for this great project. You can get step-by-step instructions here…