Love relaxing around a fire and also like the occasional gentle swing? This fire pit swing set combination is for you!
Our Pick
While swinging is part of being a kid, there are plenty of adults that still enjoy it too. These fire pit swing sets allow you to enjoy a gentle swing and keep you warm during cold nights.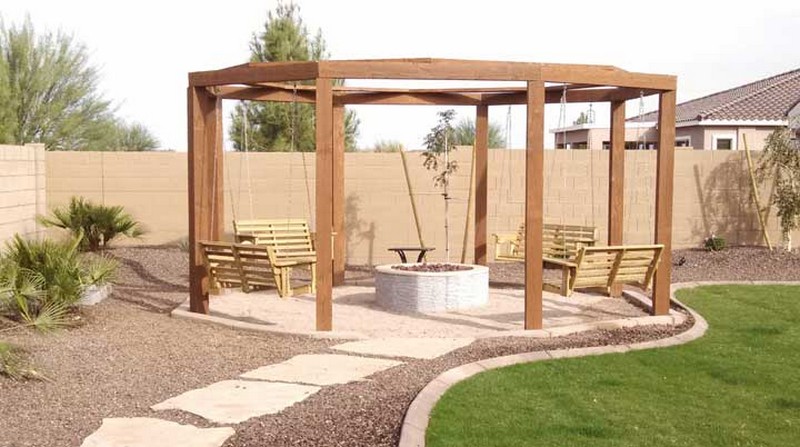 Isn't this a perfect gathering spot for your family and friends?
Click on any image to start the lightbox display. Use your Esc key to close the lightbox. You can also view the images as a slideshow if you prefer 😎
You can find more details on how to build your own fire pit swing sets here…