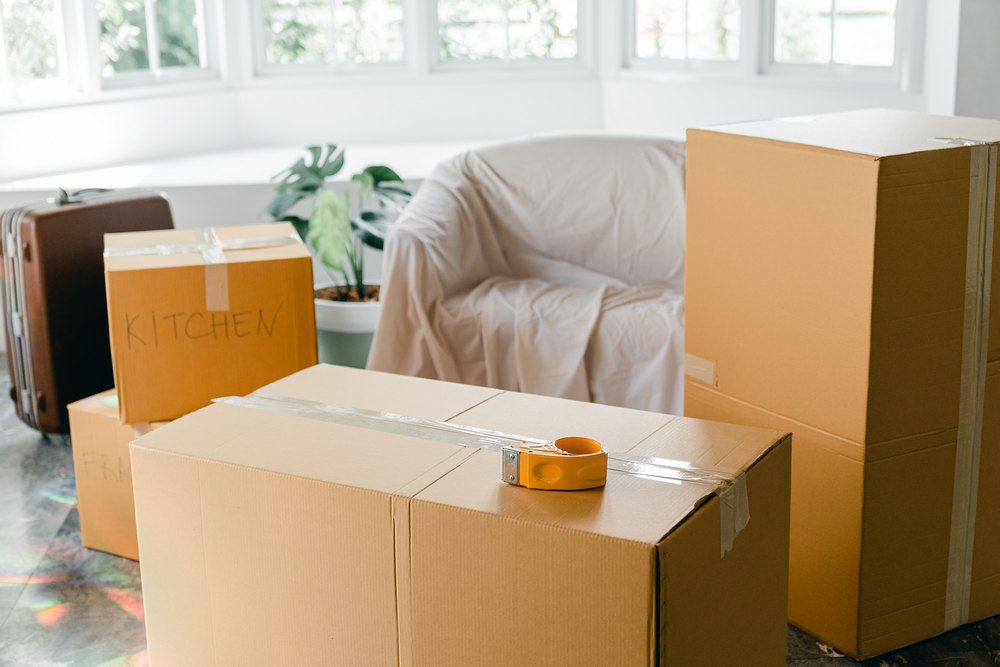 Moving can be incredibly challenging, especially if it's hundreds of miles away. From knowing what to pack to packing everything smart, a lot goes into ensuring you move your valuable belongings safely and securely. Many things can go wrong during a move that could damage or even lead to the loss of your valuable items.
Preparing ahead of time can go a long way in helping you stay organized and ensure your stuff arrives at your new place without any damage. Hiring professional long-distance full-service movers can help ensure all your items are safely packed before your long-distance move, helping you avoid pitfalls along the way.
Alongside hiring a reputable moving company, here are a few tips for storing your belongings to make your long-distance move smoother, safer, and easier:
Stock Up On Packing Supplies
To ensure your items arrive in your new home in one piece, you need proper packing supplies. Use supplies specifically made for moving, including boxes of different sizes, bubble and shrink wrap, packing tape, permanent markers, special boxes and crates, Ziploc bags, strapping tape, moving blankets, and furniture pads.
Sturdiness is vital when packing for a long-haul move, so avoid using warped or worn-out bins and boxes. Having plenty of packing supplies can help avoid running out of supplies while busy packing. This also ensures everything is safely packed in the ideal places, so they don't get damaged during the move.
Take Furniture Apart
Several days before your move, disassemble your furniture to make it easier to store and load. That's because furniture can be bulky and heavy, making it difficult to carry and taking up a lot of space in the moving van. 
It also prevents your expensive furniture from being scuffed while loading into the truck. Break down oversized items like beds, dining tables, desks, and other furniture.
Once you've disassembled your furniture, keep the nuts, screws, and bolts safely in a small plastic bag and tape it to the furniture's baseboard or label the bag and store it in an easy-to-find place.
Pack Light
Packing heavy items in large boxes can make them hard to carry and can cause damage when stacked on top of lightweight boxes. Thus, ensure all your boxes have almost the same weight, so you can safely stack them on top of each other.
Store heavy items in smaller boxes and pack lightweight items like clothing, bedding, and pillows in larger boxes to make the weight manageable. This helps make carrying the boxes easier during your move.
Pack Clothing in Suitcases and Drawers
The easiest way to transport your clothes is to pack them nicely in your dressers and suitcases. Pack clothing in the dressers' drawers and shrink wrap it or tape it to prevent the drawers from sliding open in transit. Use wardrobe boxes for your hanging items, so they can be transported while still on the hangers. This will help save you time and space inside the moving truck. It also reduces the number of boxes you'll need for the move.
Wrap Fragile Items Up
Wrap fragile items using newspaper, bubble cushioning roll, packing paper, and blankets to protect them from breaking or getting scratched during transit. This can include furniture, picture frames, mirrors, dishes, TVs, and other breakable items.
Be sure to wrap each item separately for maximum cushioning. Once properly wrapped, pack them nicely in the boxes and fill empty spaces with bubble wrap to prevent cracking or breaking.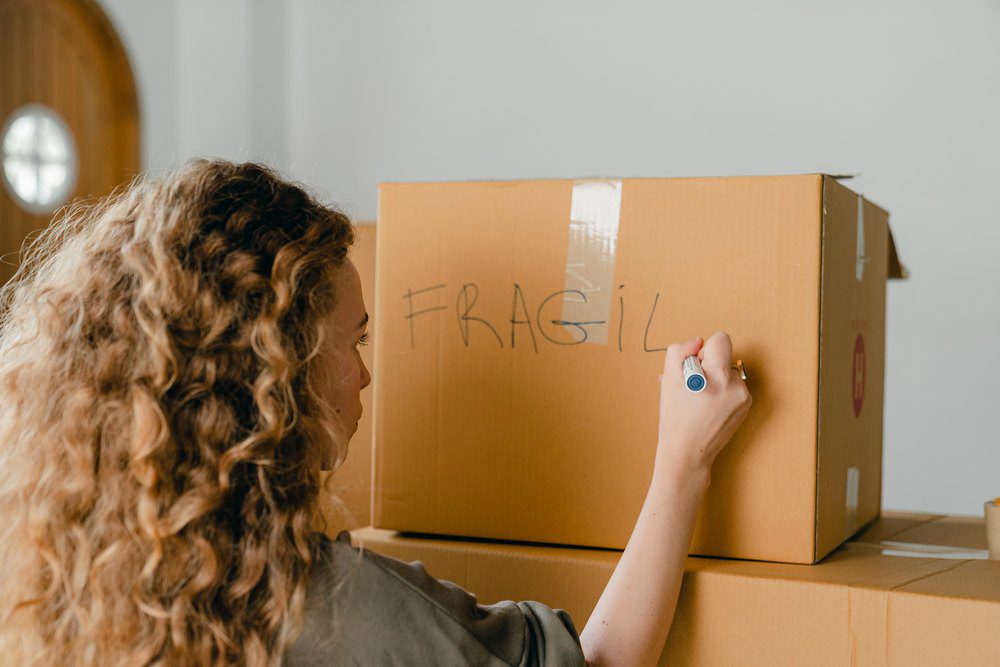 Label Every Box
Labeling all your boxes accurately and clearly can make it easier to find items during unpacking. Label boxes on the sides instead of the top to make identification easy when stacked on each other.
Clearly indicate the contents of each box by category and room, for instance, books for the bedroom and books for the library. You can even catalog the items contained inside the boxes using spreadsheets and photographs or use color-coded tape to label the boxes.
It's also crucial that you label other items like wires, cords, and hardware to help you correctly connect everything into the right places upon arrival. Ensuring every packed box is clearly labeled can save you the hassle and time when unpacking after you arrive at your new place. You can also include your name and contacts if a box is dropped off at the wrong location.
7. Organize Belongings While Packing
Mixing items from different rooms while packing for your long-distance move can make unpacking a hassle for you. Don't pack your belongings haphazardly, have a packing strategy ready to ensure you pack everything in an organized way. Pack your items categorically by room and by specific location.
For instance, if you have a desk in your bedroom, pack everything inside it in one box and label it accordingly. This will make unpacking easier and ensure everything goes into its rightful place once they're delivered to your new place.
Wires and cords can also quickly become twisted if you throw them inside a box. That means spending a lot of time untangling them from one another upon arrival. Tying cords together according to their corresponding device, labeling, and putting them inside a zip lock bag can help keep them organized during the move.
8. Pack Your Moving Day Essentials Bag
To ensure you have a pleasant experience on your moving day, pack all the items you'll use that day separately. Common essentials include toiletries, important documents, credit cards and ID, medications, pet essentials, bottled water, baby necessities, a few clothes, a power bank, and others. Write down a list of your moving day essentials to ensure you don't forget an
important item.
Endnote
Packing for a long-distance move can be stressful and challenging. Not only do you need to determine what to carry with you, but you also need to ensure everything is packed correctly and safely transported to the new house.
Use these tips to organize all your belongings by categories and pack them in the safest and most secure way for your long-distance move. This can help ensure everything arrives in one piece and make unpacking easy for you.

Start packing ahead of time to avoid the chaos of a last-minute rush. Having enough time to prepare can ensure all your belongings are securely packed on your moving day. If you choose a moving company to pack your belongings for you, check that they're insured and licensed to reduce the chance of your items getting damaged in transit.