Pörtschach am Wörthersee, Austria – Sonja Hohengasser & Juergen Wirnsberger
Project Year:  2016
Area:  172.0 m2
Two Wooden Towers is a semi-detached home that is quite unique in form and structure. Instead of a monolithic building, it's divided into two separate volumes, creating a space in between.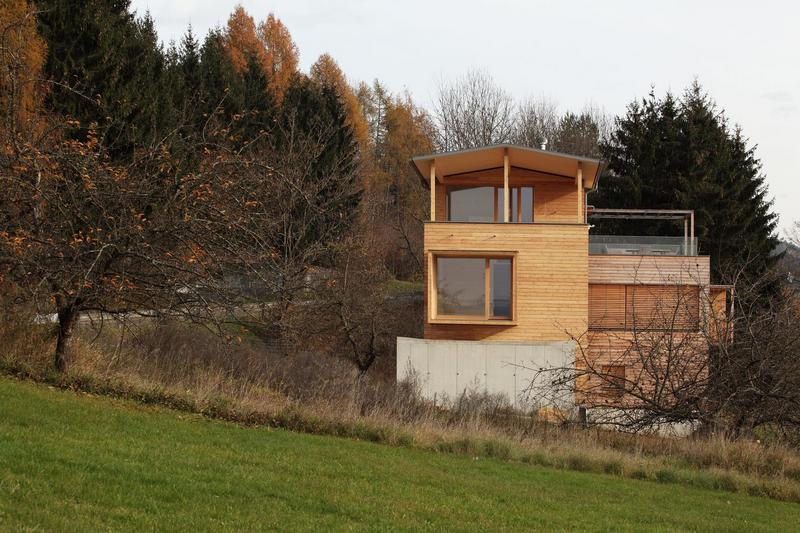 The towers are actually part of a housing development in Austria. It aims to improve the living quality of its residents by introducing bonded communities. Additionally, the architects wanted to put emphasis on the surrounding landscape.
Both structures stand on one concrete base. The façade is made out of pine wood, the floors out of larch. All wooden surfaces were left untreated. This rawness, both inside and out, allows the Two Wooden Towers to blend with their natural surroundings.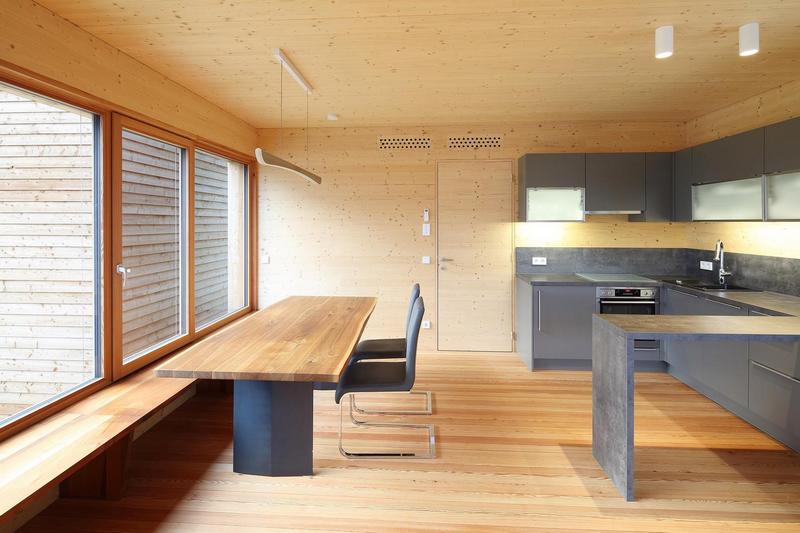 The home features a cellar, sleeping and dining areas, kitchen and an attic. Two Wooden Towers is a compact home that is made for fuss-free living.
Notes from the Architect:
New housing developments suffer from a lack of living quality. There are no similarities – neither form nor orientation and material and also no place for community. Autistic buildings arise in total separation and without relationship. These buildings ignore our most precious value – the landscape – it is mistreated by them.

Space

Our answer to the request for a semi-detached house were given with two similar towers standing near each other and creating a space – in front and in between. The building site is defined by the building restriction line and the definition of the maximum height. It is an experiment to create public space in this area of privacy – qualities known from old villages.

A familiar togetherness instead of the anonymous side by side.

Organisation

The two tower houses are organised in 4 floors.

Cellar: wellness area, technic

Ground floor: sleeping area

First floor: cooking and living area

Attic: view

Vertical circulation is organised by a very compact core and a hydraulic ramp for barrier-free usage.

Construction

The two wooden towers are founded on a common concrete base. They are built of CLT (cross-laminated-timber) plates.

All constructive elements, doors and interiors are built with spruce windows and floors are built with larch. The sun-protecting lamellae are made of pine-wood. All wooden surfaces are completely untreated!
Click on any image to start lightbox display. Use your Esc key to close the lightbox. You can also view the images as a slideshow if you prefer 

Exterior Views:
Interior Views:
Drawing Views:
If you like towering structures, then you'll also like the Retreat House…