If you intend to use your work-stand for more than a single project, you need to seriously consider the value equation of cheap and nasty versus quality and functionality. Like all tools, you tend to get exactly what you pay for. Before deciding on this unit I looked at a range of stands starting at just $60 and topping out at around $350. Here are my thoughts and the conclusion that led me to purchase the Port-A-Mate 7000…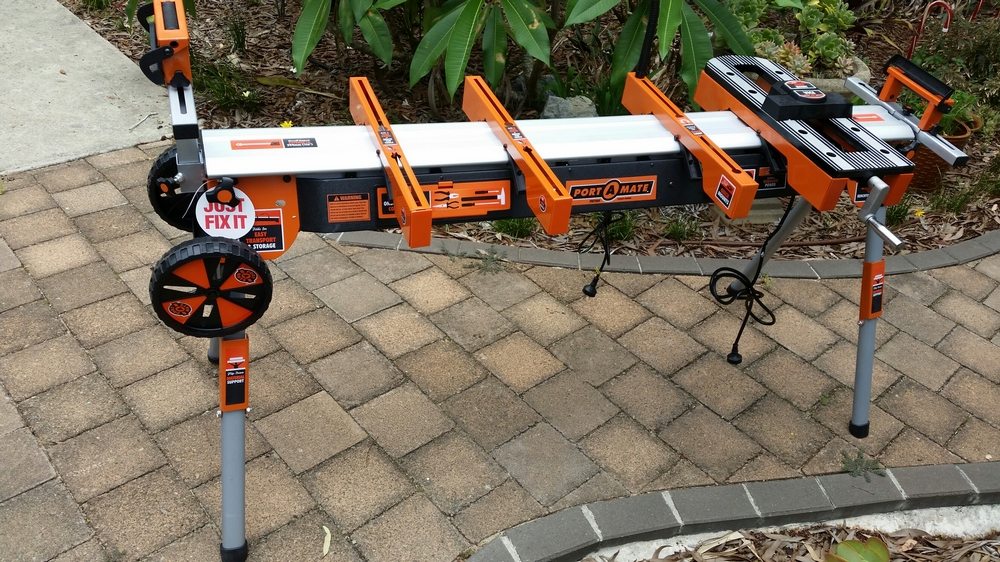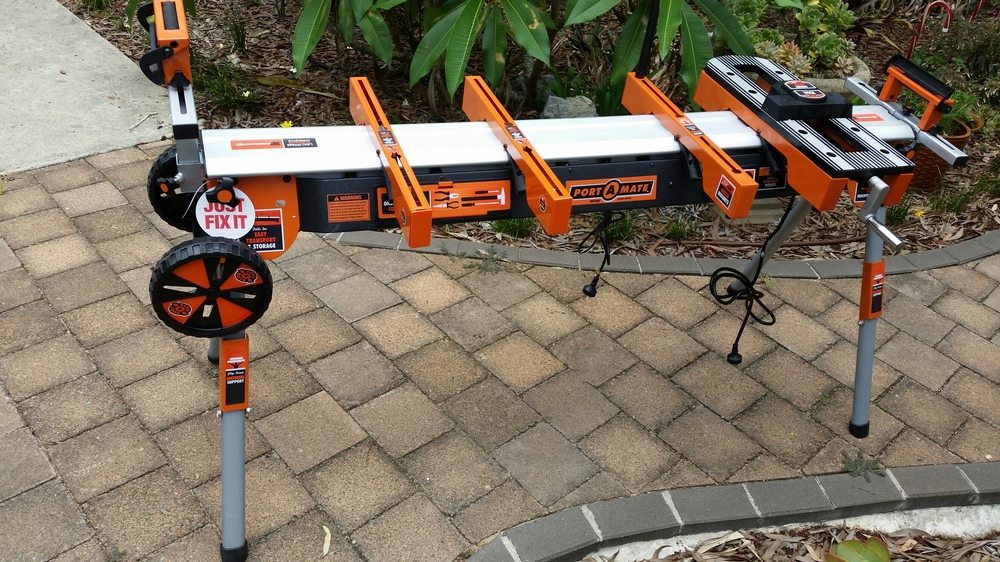 The value equation:
Coincidence is a strange bedfellow. I had already decided to buy this unit and was literally getting out of my car in the store car park when I ran into a friend. He inquired what I was shopping for. I told him 'a mitre saw stand'. He immediately asked how much I intended to spend and then promptly told me to save myself $150 and buy the unit that Aldi had 'on special' that very week. My friend told me that it was as 'good as you'll get' and 'dirt cheap' at just $59.95. The coincidence is that the nearest Aldi store was located less than 100 metres away on the other side of the car park! I dutifully trundled across the car park to view 'the bargain'.
The decision came down to value for money. Let me state here and now that I am not opposed to Aldi quality. Some of their tools are of excellent value, especially the Titanium Series which carries a full three year warranty. But this work-stand was not of that ilk. Even at the discounted price of $59.95, let alone the full price of $79.95, this unit did not, in my opinion, represent value unless you had a work-stand need for a single project. Suffice to say it was adequate. But it was built to a price, not a standard. For someone who uses his tools regularly and wants them to last, the extra $150 I was intending to spend was easily justified.
At the other end of the price equation were the DeWalt and Bosch units. Both were very well made and were clearly designed for long-term, regular use. Of the two, the Bosch unit definitely had the edge in both the quality and functionality stakes but at $325 was not a spontaneous purchase. On the other hand, the DeWalt, at $244, looked expensive when lined up, side by side, with the Bosch. Which brings me to the Port-A-Mate 7000 (also advertised as the Portamate 7000).
There are multiple Port-A-Mate models. Here in Australia, they start from $119 for the PM 6300. At that entry level, they are sturdy and functional and, in my mind, compete against the DeWalt mentioned earlier. But as you step up the price range, you get significant enhancements along with the higher price ticket.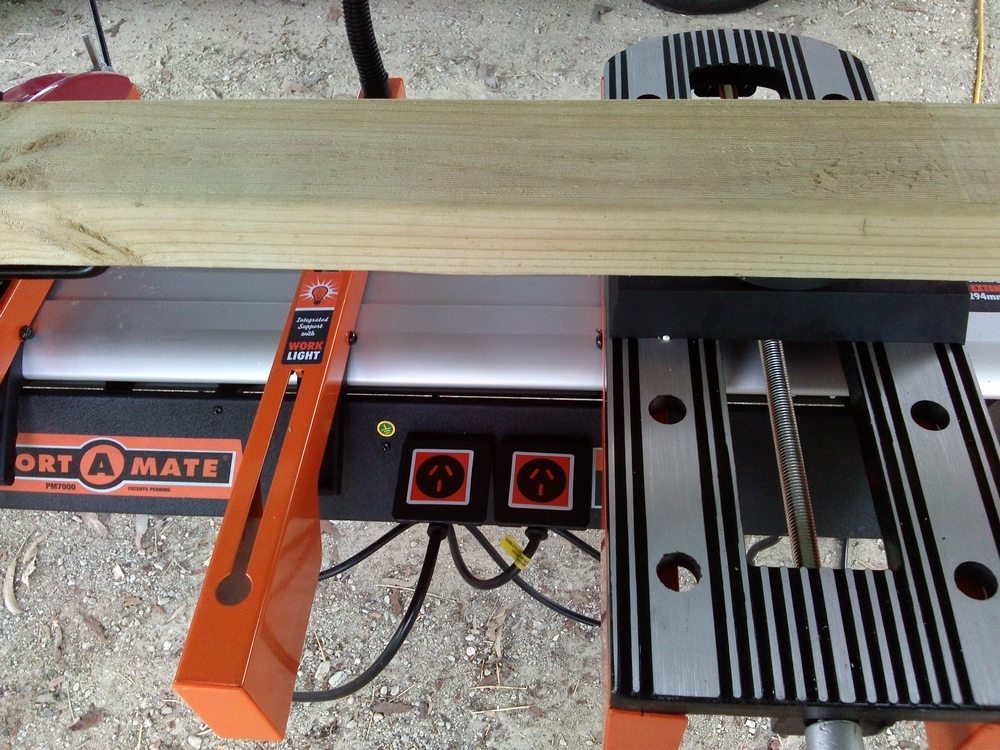 Quality of design:
Whoever designed the Port-A-Mate series was clearly a user! Someone sat down with a wish list of features and then started drawing.  The things that sold me are: