The work vise:   It's 'vise', not 'vice' Mr. Port-A-Mate. But I'll forgive the error because it's a great addition to the unit. It's as solid as it looks and adds significantly to the functionality of the work stand.
Work material support:   Having spent the day trimming and cutting 3.6 metre (12′) lengths of decking, I really appreciate the extended supports.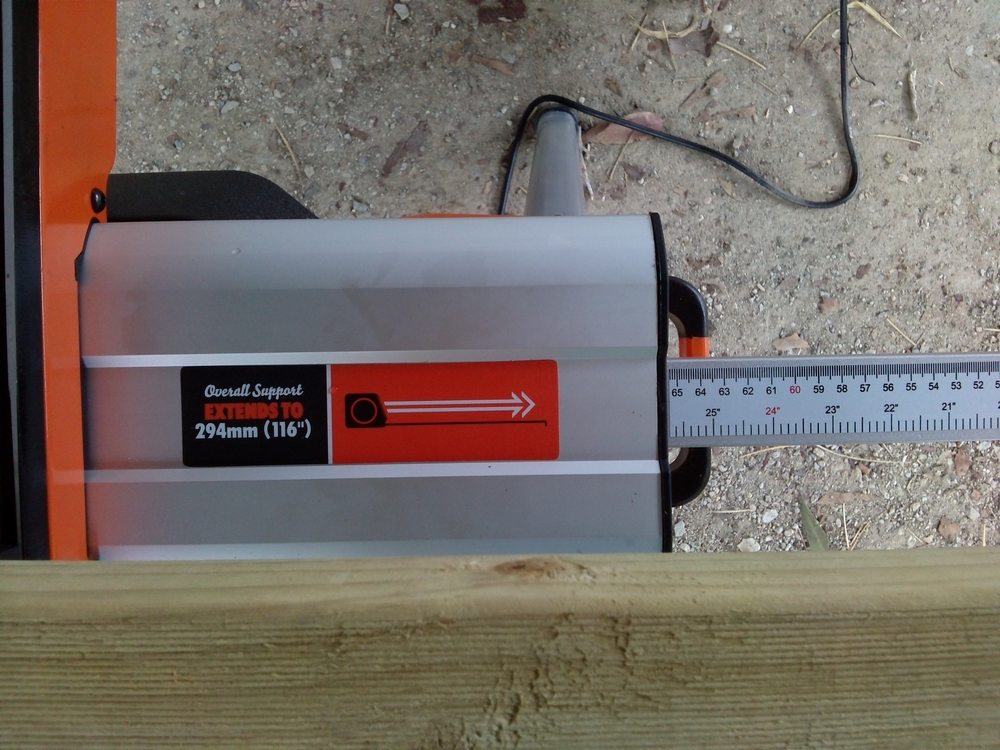 Work stops:   The flip up work-stops make it easy to make multiple cuts of the same length.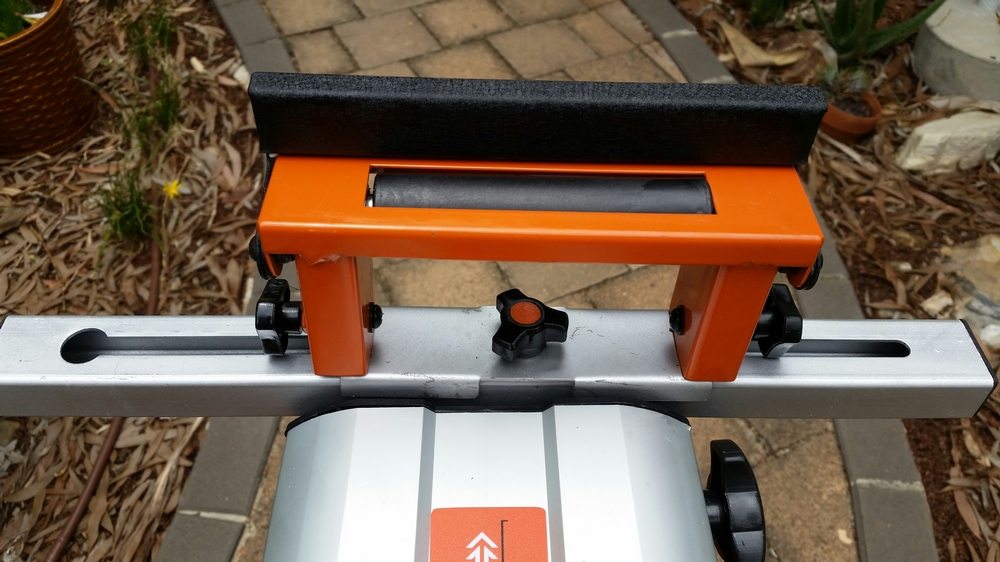 Summary:
When I decided to go looking for a new work-stand, Port-A-Mate was not on the list. In fact, I'd never heard of the brand. But after considering a multitude of alternatives, it won my vote and opened my wallet. The real bonus was that it cost me less than I would have paid for the Dewalt Mitre Saw Stand DWX723-XE that I had been considering and considerably less than the Bosch GTA3800 Professional Work Bench that was at the top of my wish-list when I started the buying process.
Here in Australia, the unit is only available from Masters Home Improvements. The cost is $219 which represents excellent value since the recommended retail price is $USD 329.99! There are various retailers in the USA and Canada but the best price we could find is on Amazon at $239.00 including delivery.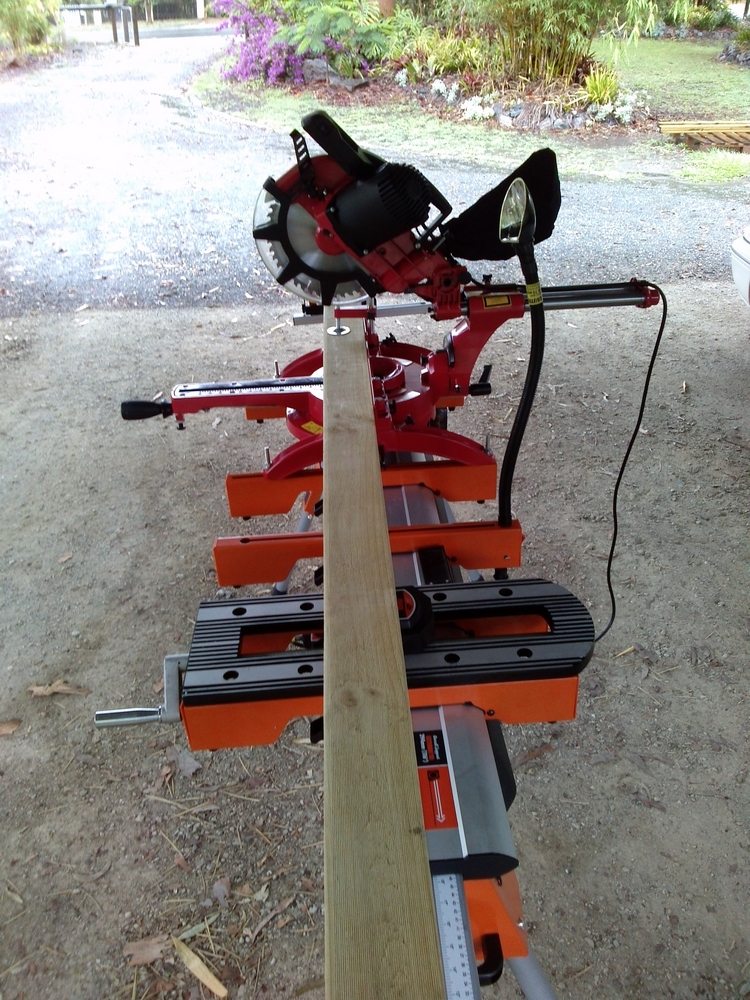 I hope that helps you with your choice of work-stands. If you have any questions or comments, don't be bashful… just type them in below and I'll respond as soon as I can 🙂