Stabilty:   This unit is heavy for a good reason… it's strong. It's also rigid. There is no flex or movement anywhere. The legs are splayed far enough apart to ensure maximum stability while keeping the legs in close enough that you won't fall over them.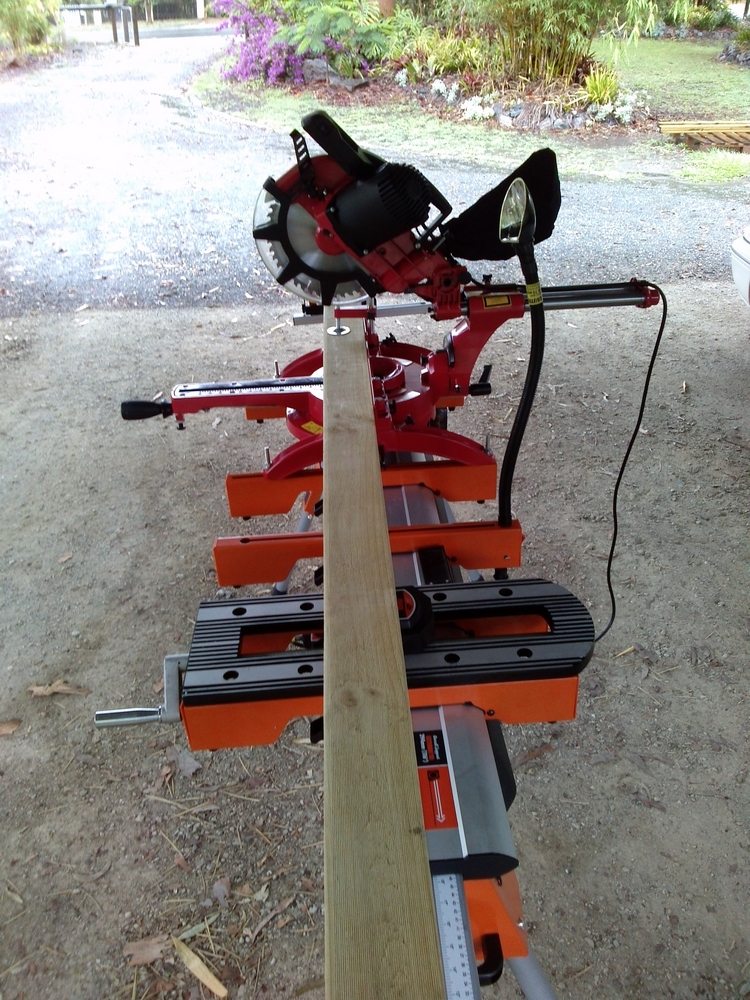 Finish:   Steel surfaces are heavily powder-coated while the alloy surfaces are well finished and polished.
Work height:   I'm 183 centimetres tall. I really appreciate the 84 cm work height of this unit. Less bending means less strain on my body and that equals increased productivity!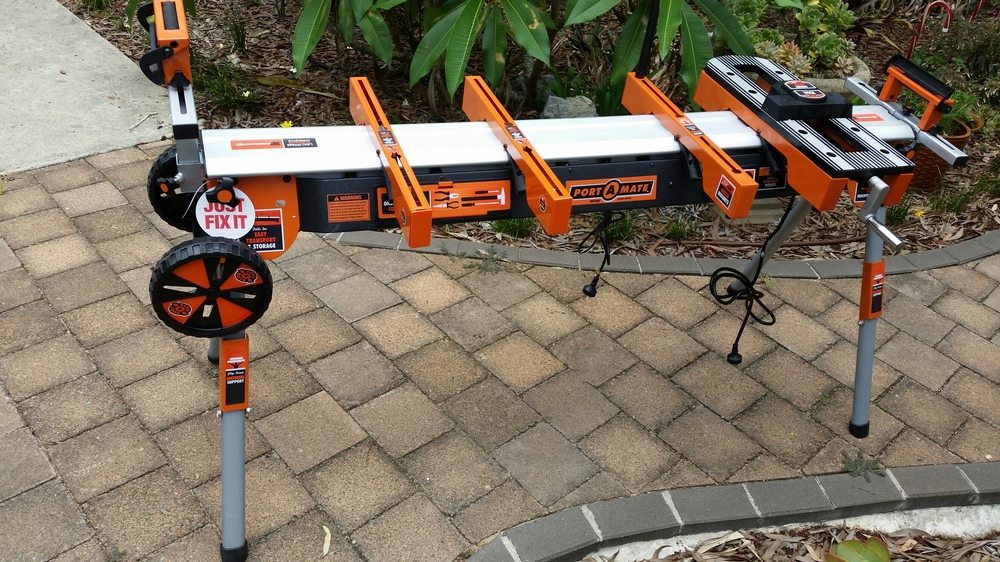 Universal mounts:   I have a drop saw and a sliding saw. Both are super easy to fit to the mounts and just as easy to fit to the work stand. The system works just as well with planers, band saws and scroll saws making this a truly multi-functional work centre.
Work light:   The switched, built-in work light is a joy to use. If you are working in good light, don't use it. But in less than perfect lighting it's a brilliant (pun intended) tool in itself.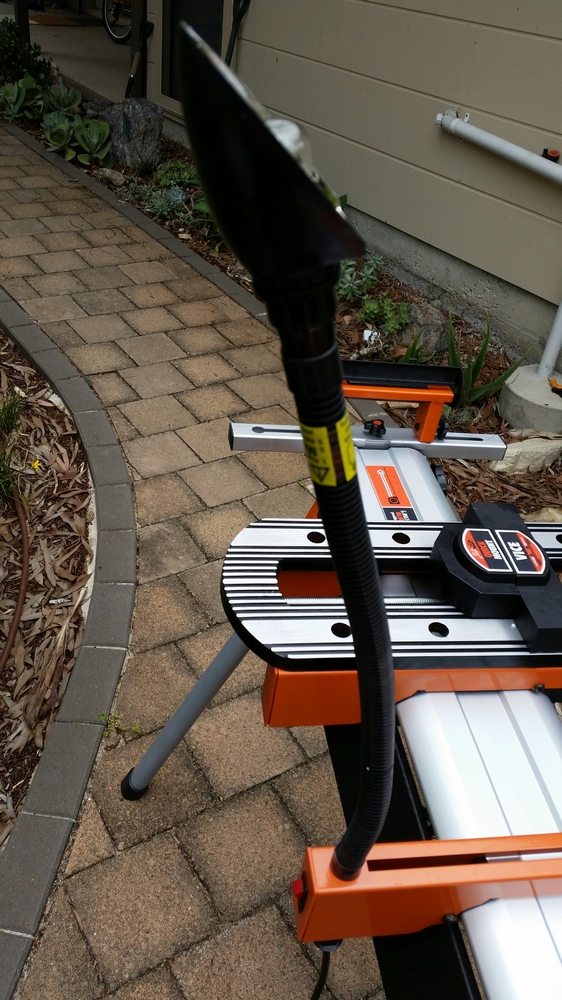 The 8″ wheels:   I've already said this unit is heavy. At 34 kgs (75 lb) it would be a challenge to push around on small wheels. Instead, you have big, nylon wheels that make it a breeze to set up wherever you choose.