Holding nails or screws in your mouth as you work on projects? Come now… I'm not the only one!
Now here's a great gear you'll surely love! This MagnoGrip magnetic wristband lets you breathe easier with no fear of coughing 🙂 And you don't have to worry about leaving nails and screws on the floor.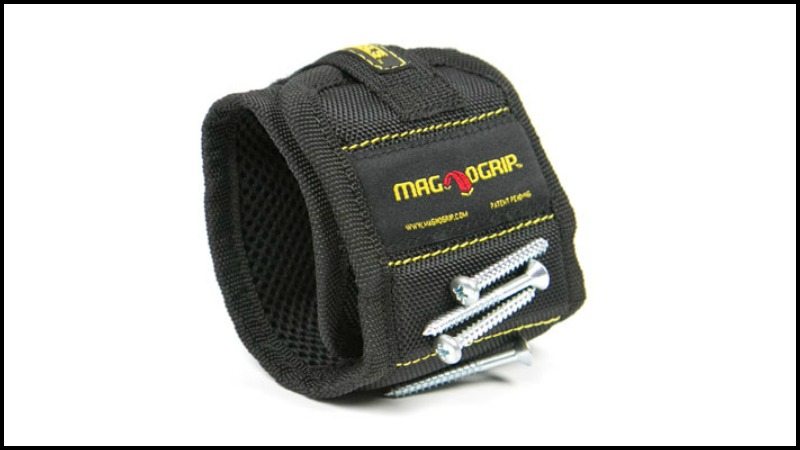 It only comes in one size but is fully adjustable via a velcro strap. The magnets are strong enough to hold virtually all the nails, screws or pins you are likely to need while working. It's great for repair jobs and many DIY projects!
"Got this as a gift for my father-in-law after he commented on my husband's. They are awesome. Both of them don't know how they did without it. No more nails and screws in the mouth falling out. Who likes to taste nails anyway?! Would recommend for any one handy."
Do you or know anyone who would need this clever gear? Get one now!
Click on any image to start the lightbox display.  Use your Esc key to close the lightbox.  You can also view the images as a slideshow if you prefer  
If you liked this, you'll also like these other tool reviews…