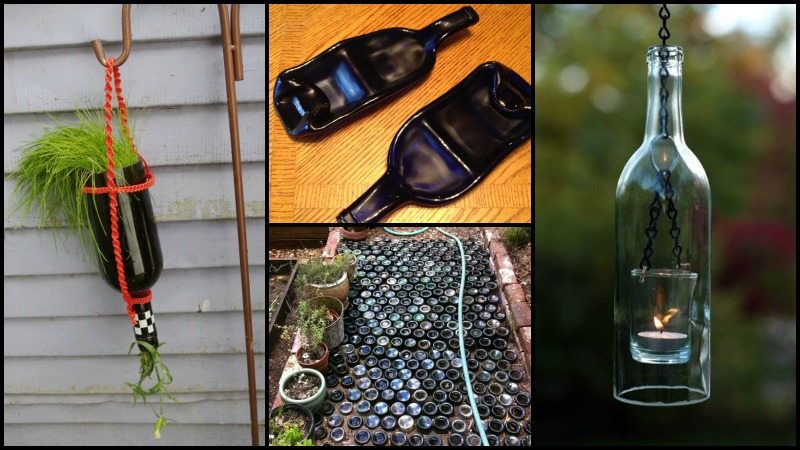 Drink a bottle of wine, throw the empty in the recycling bin, right? Don't drink wine? Then empty wine bottles are still pretty easy to come by! A couple of quick calls and you'll probably have all you need…
Here are some great projects you can do with those empty bottles that will make you want to get busy next weekend.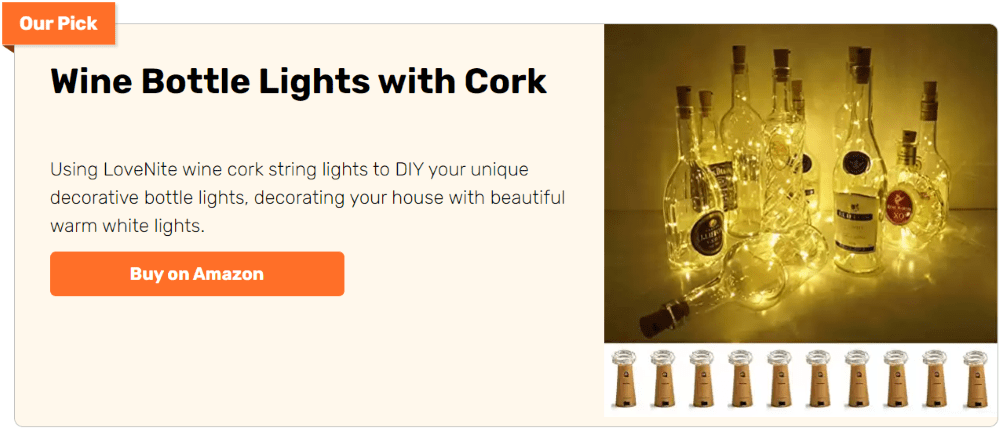 If you enjoy wine, you'll know that some of the bottles are almost as nice as the contents! So why stop the enjoyment when the bottle is empty? strangely, wine is documented to have many therapeutic benefits 😉 😉 😉 converting empty bottles into beautiful things never gets a mention!
Let's put an end to that knowledge gap right now by re-purposing some of those empties into gorgeous yet functional ornaments!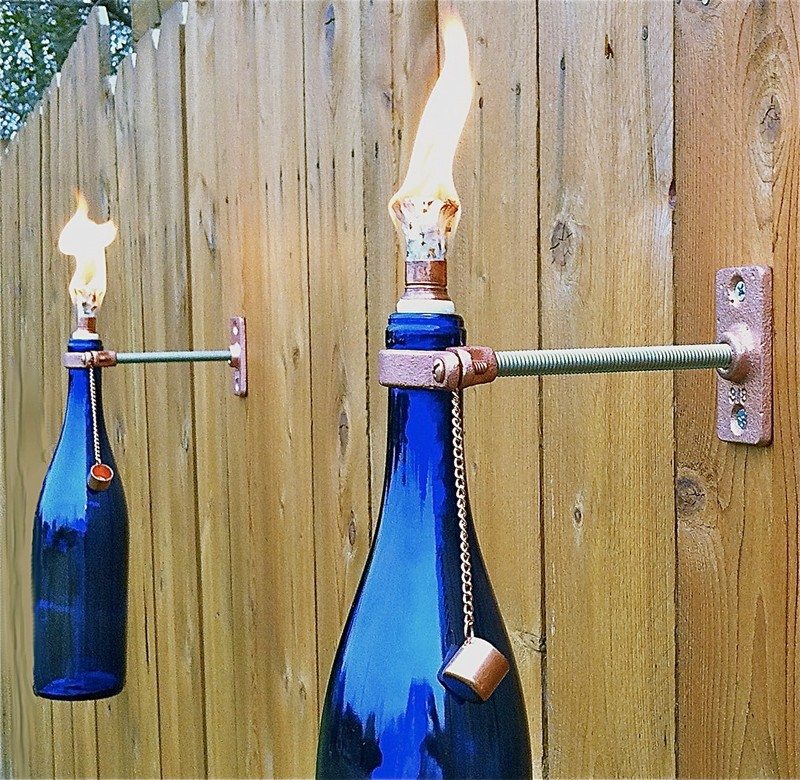 Click on any image to start the lightbox display. Use your Esc key to close the lightbox. You can also view the images as a slideshow if you prefer

These repurposed wine bottle ideas will surely blow up your minds!
You can cut wine bottles in half and arrange them like funnels for your rain chain. They also make lovely decors during the day when sunlight hits these recycled wine bottles. 🙂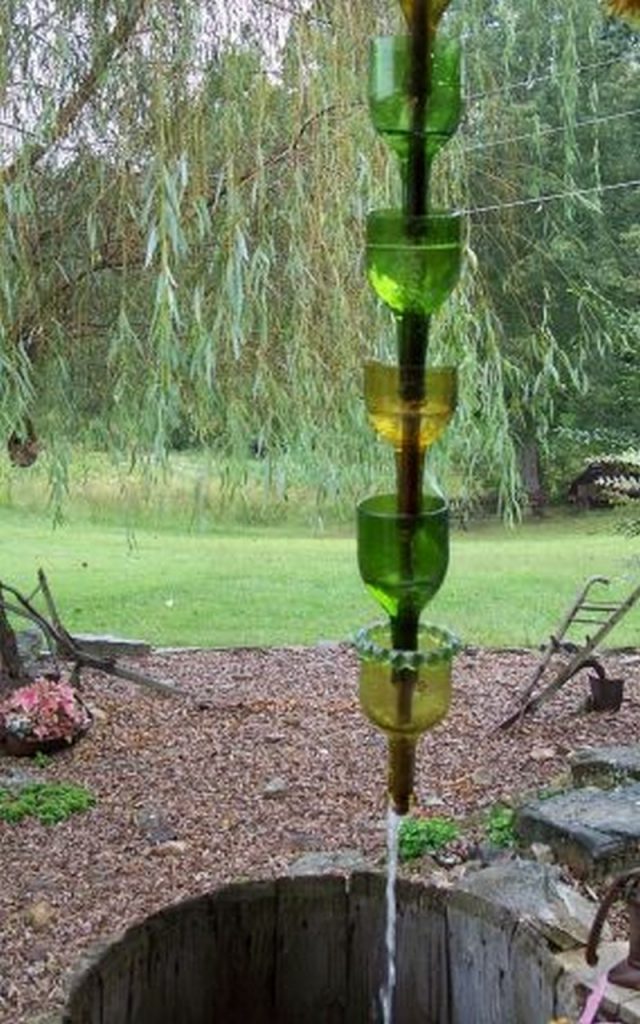 Here's a stylish lighting idea for your favorite outdoor area. And instead of using a regular torch fuel, use citronella flavor to ward off mosquitoes. Tiki torches, also known as tiki lamps, are decorative torches made with small, carved wood pieces. Tiki torches are generally used as outdoor lighting.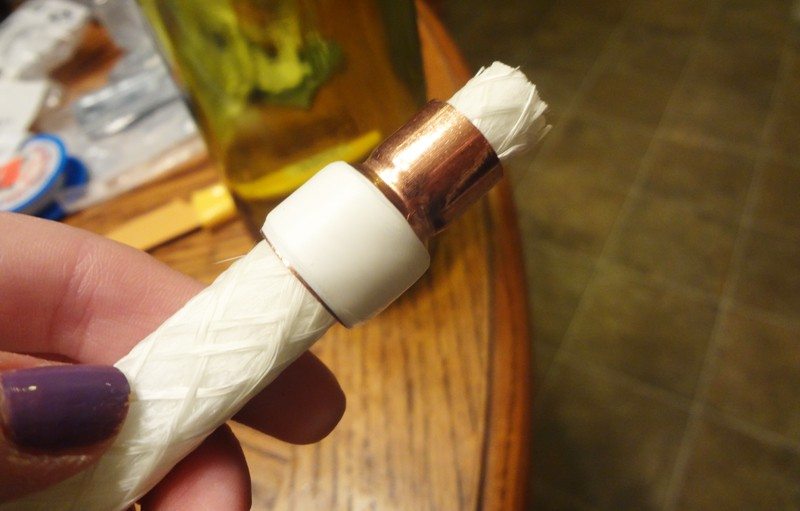 Inverted Wine Bottle Planter
Whether you're looking for indoor or outdoor planters, wine bottles make pretty hanging 'pots' for your plants. All you need to do is to cut the bottom of the wine bottle, tire a rope around to hang it, and plant your favorite hanging plant in it.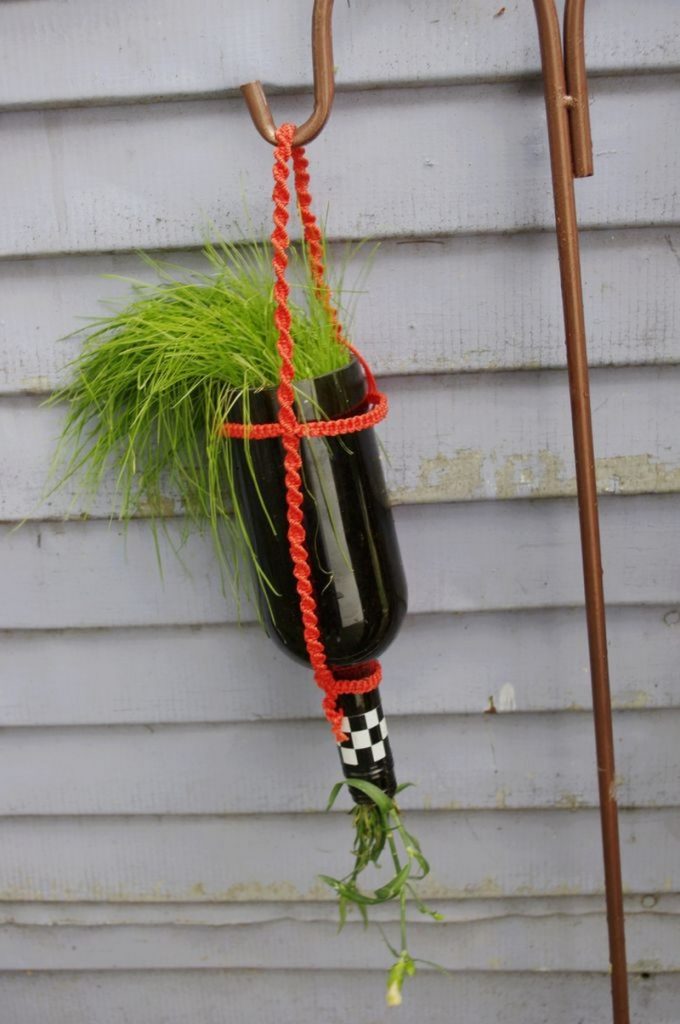 Garden Edging
Need inexpensive garden edging for a spot in your backyard? All you need to do is collect around 100 pieces of bottles. Not that difficult, eh? 🙂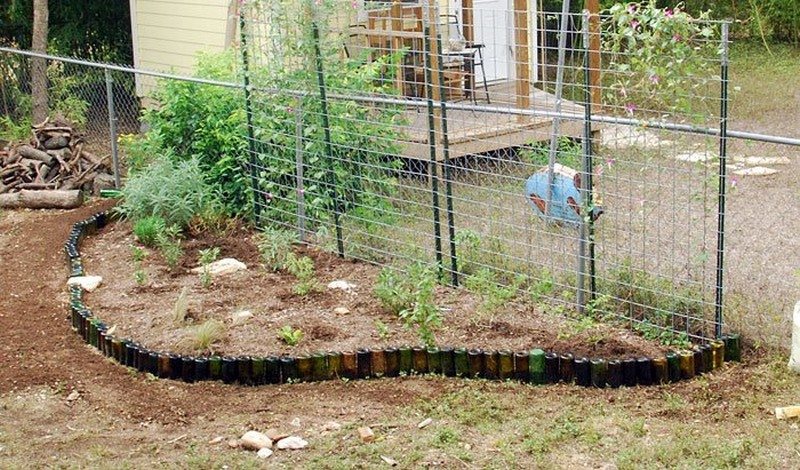 Snack Tray Spoon Rest
Now isn't this an impressive upcycling project? These are real wine bottles, which you can find on Etsy. They are melted to serve as little snack trays where you can also place your utensils. Do you know someone who can do this? 🙂
Garden Path
Do you think you can collect enough bottles for a garden path? We think they will go well together with a wine bottle garden bed edging. What do you say? 🙂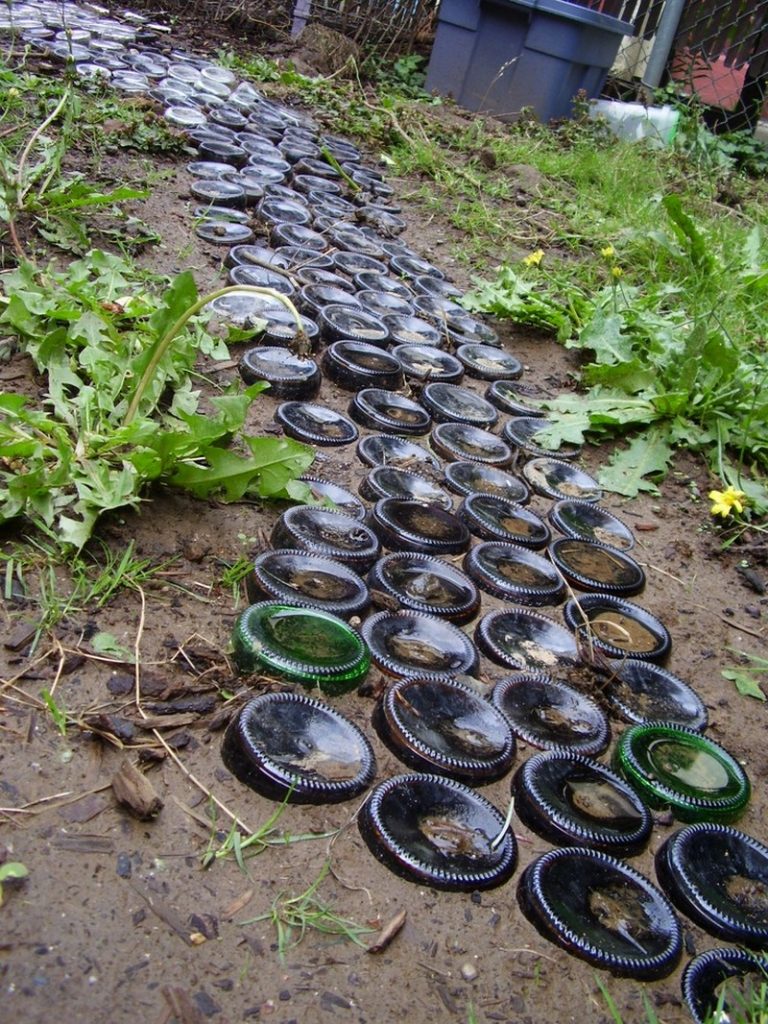 A wine bottle fence is just a fence that is made from wine bottles. They come in all kinds of colors, and they are very beautiful. The color comes from the bottles, not from the sun.
Wine bottle fences can be built in many different directions. In the direction that meets the sunrise or sunset, the colors create beautiful and radiant colors. Many people use them in the garden to create a beautiful area.
You can also use them to decorate your house or your patio. Do you need one in your yard?
Candle Covers
Stylish candle covers, aren't they? Wine bottles surely make the atmosphere relaxed and intimate. Perfect for dinners!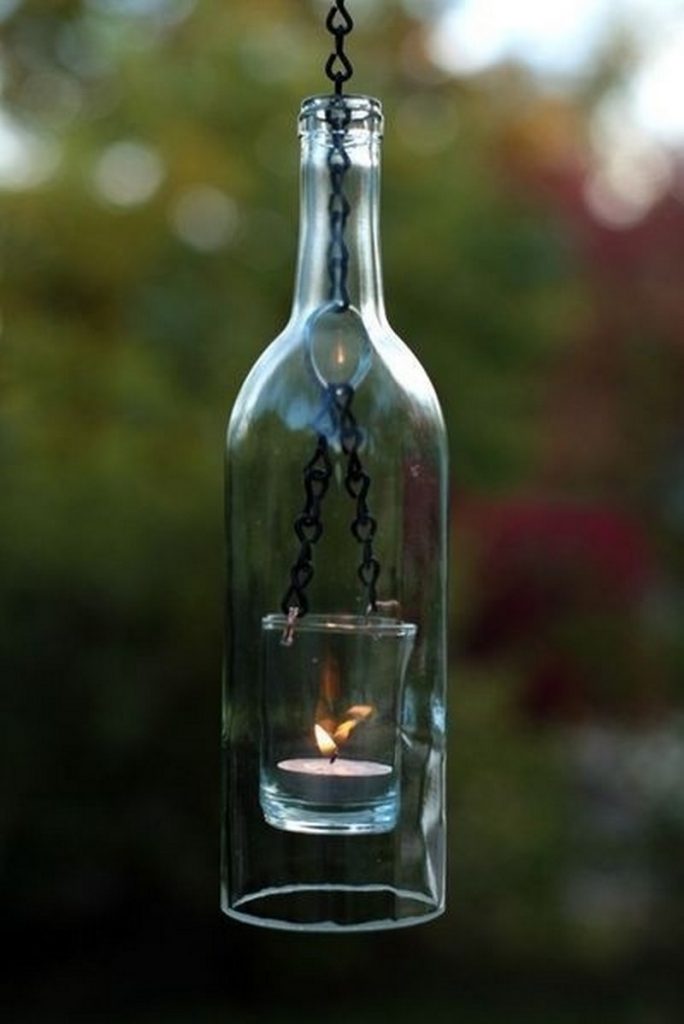 Wind Chime
Yes, you can also recycle them into wind chimes! See these beautiful ideas for inspiration. Do you need a new wind chime for your home?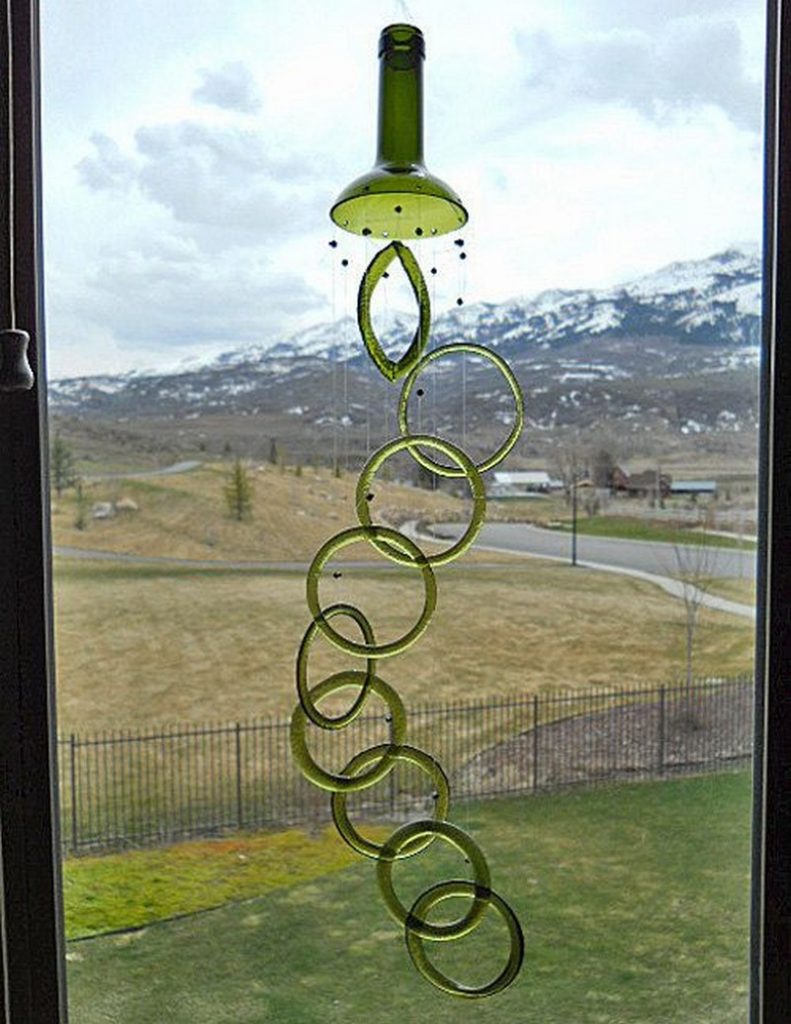 Painted Decor
Bring out the artist in you! Paint them and then decorate them even more. As you can see painted wine bottles are great decor ideas for any occasion!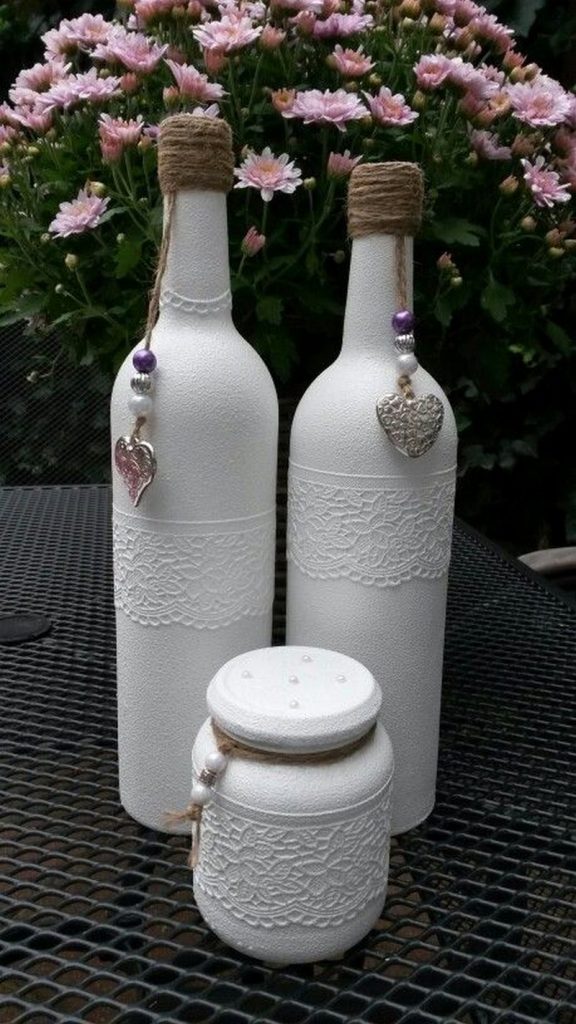 We hope you loved these ideas and that they inspired you to re-purpose your empty wine bottles. Have you found your next DIY project on this list? 🙂
If you liked these ideas, you might also like these recycling ideas…