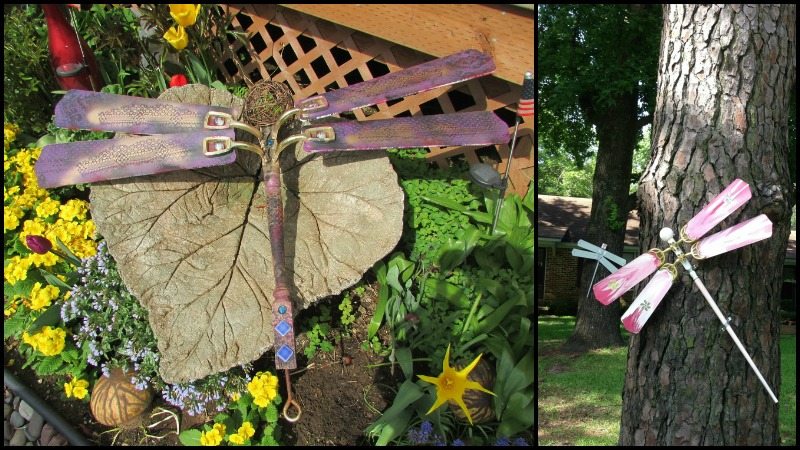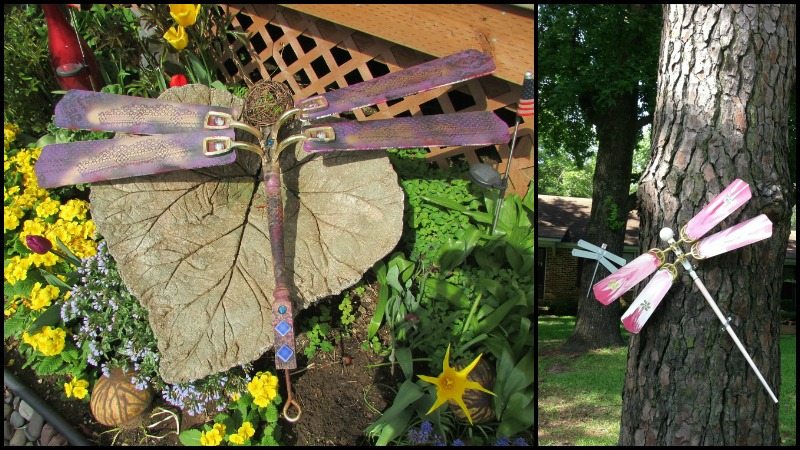 Let giant dragonflies invade your garden or yard by upcycling old ceiling fan blades! This outdoor decor is sure to make passers-by take a second look…
Don't have an old ceiling fan? Why not search your local thrift store? And while you're there, go look for a straight but carved table leg because you'll be needing it, too!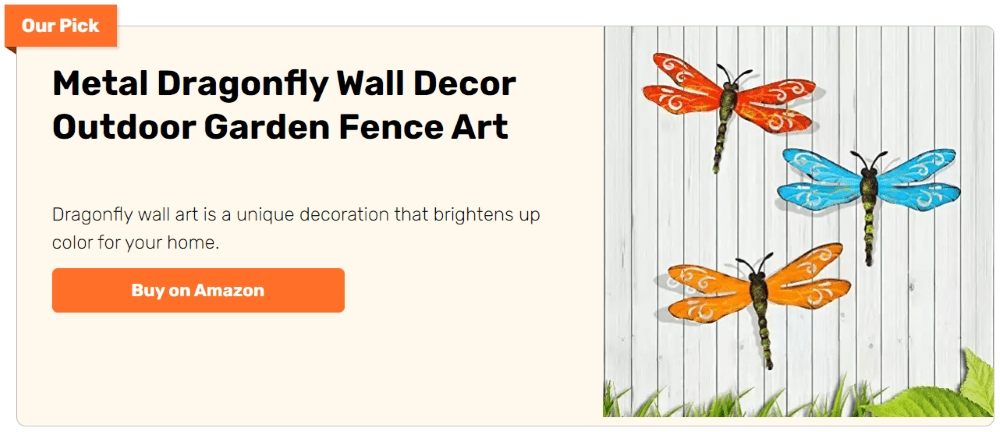 Old ceiling fans are often in danger of falling due to the age of their motor. If you have any old ceiling fans around your home, make sure the motor is in good working order. If the motor is starting to make noises or is making strange sounds, then you should consider replacing it.
When replacing your old ceiling fans, consider installing new energy-efficient models. These fans can help save energy costs for your home and reduce your carbon footprint. So what will you do with the old ceiling fan you just replaced?
Well, creating a giant dragonfly using the old ceiling fan blades will be a sure head-turner in your backyard, or wherever you decide to place it.
This is a great upcycling project where you can also make use of certain scrap materials that seem, well, useless. You can take small, excess tiles, pebbles — any trinkets — to add detail to your dragonfly.
Yes — it will also look great as indoor decor for big empty walls!
Many different cultures view the dragonfly as a symbol of transformation, growth, healing, and good luck. In the Buddhist culture, dragonflies represent the perfect balance of masculine and feminine energies.
The Hindu culture believes the dragonfly to be the symbol of everlasting love and the Slavic culture associates dragonflies with the souls of the dead. In several cultures, dragonflies also represent the "thousand-eyed god," which is called Argus Panoptes in Greek mythology.
This is why using it as a decorative will serve its purpose! A beautiful and mystic decorative!
Take a look at some beautiful examples of ceiling fan blades from various DIY-ers through the gallery below and be inspired to make your own.
Giant DIY dragonfly ideas.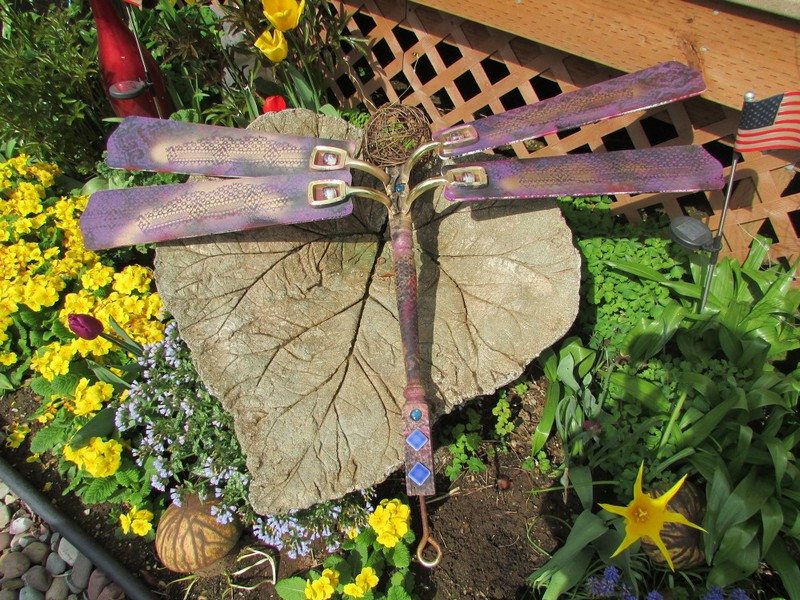 What are the materials needed to transform old ceiling fan blades into a DIY dragonfly?
Materials:
Old Newspaper (for covering work area)
Old Ceiling Fan Blades
Table Leg
Gate Hook
Twig Ball (or any material you can use as the head)
Spray Paint
Lace (or any other materials for designing the dragonfly)
Masking Tape
Screws
Protective Mask
Wires (optional, for feet)
Tools:
Click on any image to start the lightbox display. Use your Esc key to close the lightbox. You can also view the images as a slideshow if you prefer 😉
How to transform old ceiling fan blades into a DIY dragonfly?
1. Remove the old ceiling fan blades
Remove the old ceiling fan blades from the fan by unscrewing the screw. This should not be a difficult process especially if you use cordless screwdrivers.
2. Prep blades for painting
Then, prep blades for painting. You should clean the blades well, it may even require sanding to make sure the output design is even and smooth.
3. Paint the blades
After preparing the blades for painting, paint the blades. You can use light pastel colour paints such as lavender, pastel blue, pink, etc. This will help you achieve realistic dragonfly wings.
4. Add embellishments
You may then add embellishments that will make it more lively and pretty. You can use glass broken glass particles, buttons, or whatever colourful embellishments are available at hand. Apply glue to hold on embellishments
5. Attach the ceiling fan
Finally, attach the ceiling fan blades to a rod or a piece of a wooden stick to complete your giant dragonfly decoration.
Thanks to Lucy Designs for this great project.