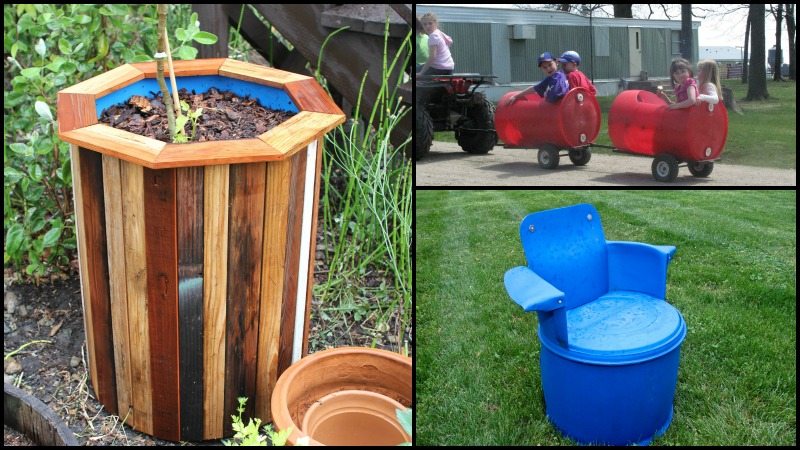 Plastic barrels are usually used for storing and selling liquids. Empty, they might be considered trash, bt they can be so much more with these clever ideas!  Typically strong and durable, those empty plastic barrels can be upcycled in some wonderful ways by clever DIYers.

Plastic barrels are a versatile material DIY-ers can always consider when they're in need of something for the house. It might be an item for gardening or the outdoor area, or even something the kids can use for some outdoor play. Indeed, plastic barrels are a clever alternative for things that are often very expensive when store-bought!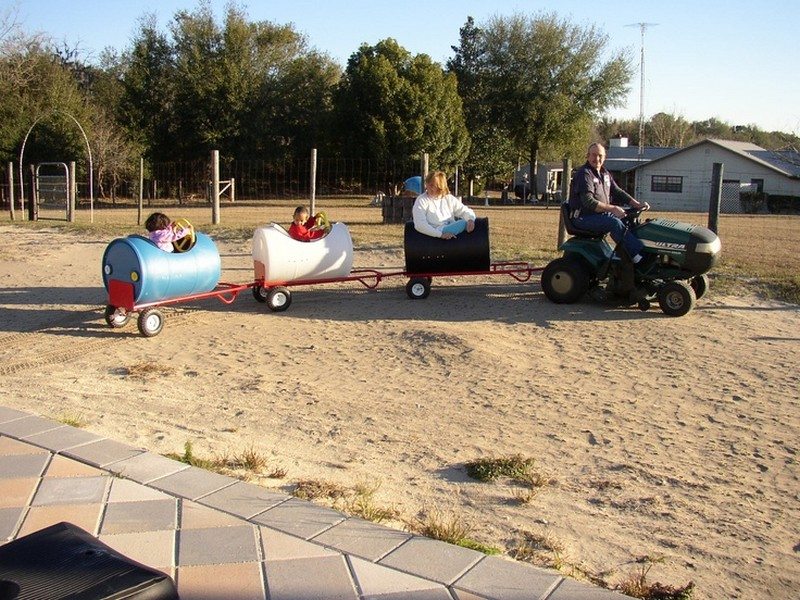 Don't have any empty barrels or access to any? Don't despair, just go as far as Craigslist, Gumtree, or your local Facebook 'buy, swap and sell'. As with pallets, it's important to know and understand what those barrels originally contained. Even then, it would be worth giving them a good scrub out with detergent.
Is there any plastic barrel idea in the list below that you want to give a try? Or did we miss something? Let us know in the comments section below!
Click on any image to start the lightbox display. Use your Esc key to close the lightbox. You can also view the images as a slideshow if you prefer

Plastic Barrels as Trailer Ride
If you have a bunch of empty plastic barrels lying around the house, here is a fun way to recycle them. Create a fun ride for your kids by attaching the barrels in a row with some rope.
Your kids will love the new ride and it's a great way to get rid of that old plastic barrel.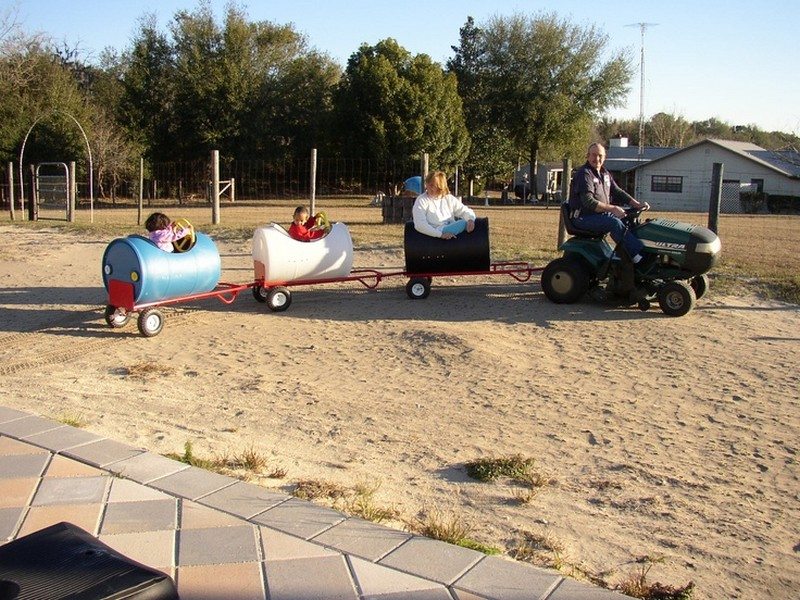 Top Bar Bee Hive
A top bar bee hive is a type of bee hive that uses a honeycomb-type frame that sits on top of a single wooden bar. It's the oldest type of bee hive.
Strictly speaking, a top bar hive does not have a bottom, although there is a solid piece of wood or plastic (the bar) that sits on top of the foundation.
With this empty plastic barrel top bar bee hive, you can harvest your honey in your backyard
Using an empty plastic barrel as a planter is creative; it gives it an artsy look. Planters can be filled with decorative items, such as rocks, flowers, or evergreen sprigs.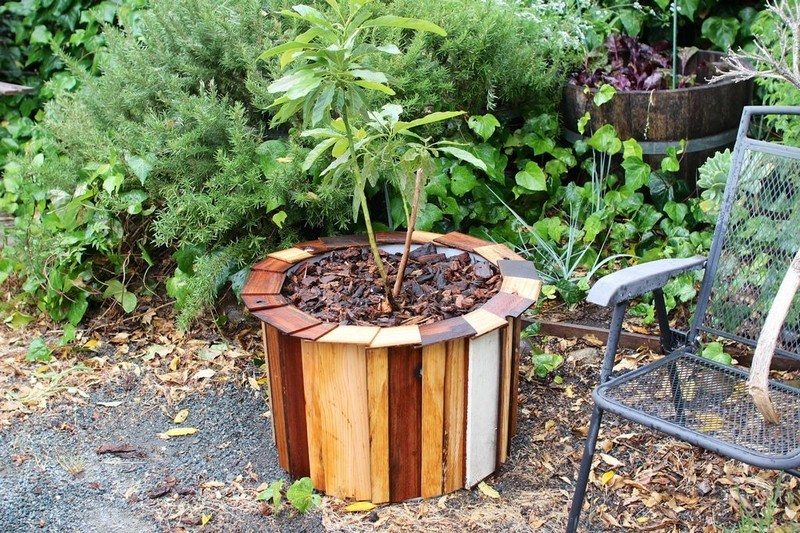 Chair
Plastic barrel chairs are popular because they are durable. They can be used outside or inside, and they can be used for many years. They are comfortable and come in various colors by painting them. They are inexpensive and easy to clean.
Plastic barrel chairs are popular with homeowners who are looking for a sturdy, easy to clean, and affordable chair. They are also popular with businesses and restaurants that want a strong, easy to clean, and affordable chair.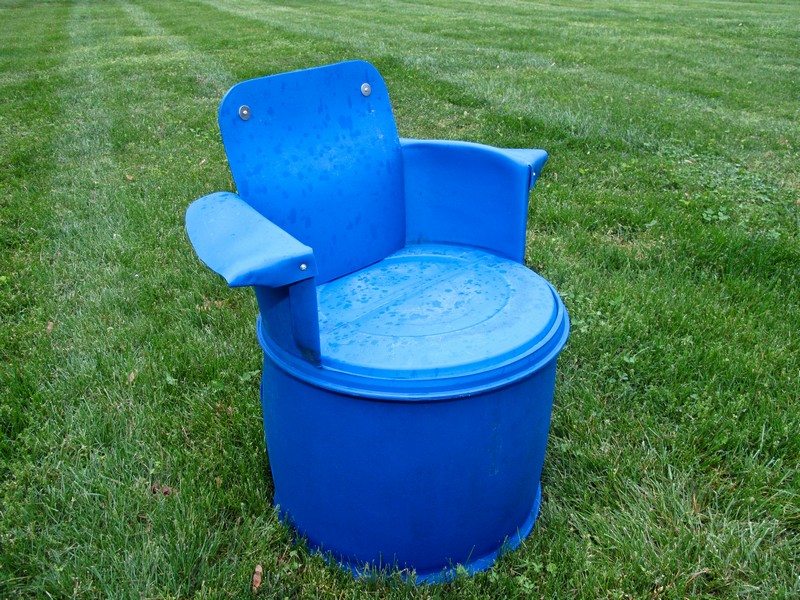 Rain Barrel
Efficient and simple, a rain barrel captures water from your roof and stores it for later use. A few gallons of water can make a big difference in your yard, whether you use it to nourish your landscaping and gardens or fill the birdbath.
Rain barrels are a simple way to save water, reduce your water bill, and promote water conservation in your town.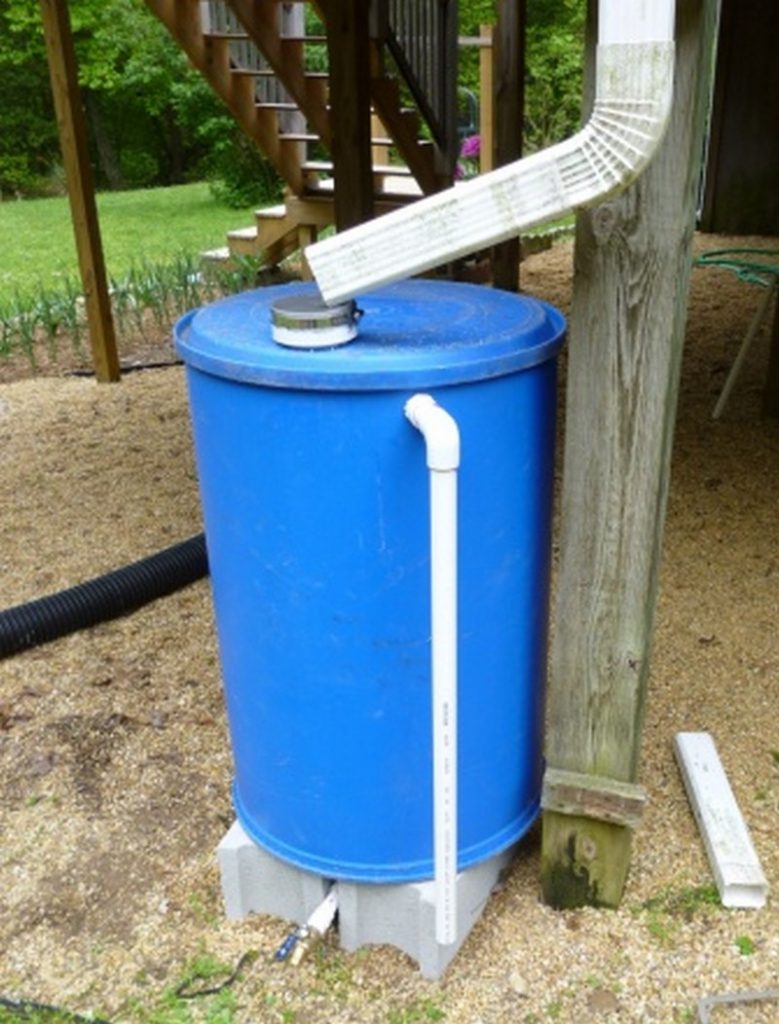 Dog House
Plastic barrels are sturdy, lightweight, easy to assemble, and portable. They are ideal as dog houses due to their waterproof nature and can be made more comfortable by filling them with bedding.
The barrels can be wrapped in plastic to make them look like barrels, or painted to look like other household items.
These plastic strawberry planters are a great alternative to traditional plastic strawberry pots. They offer a lot of advantages over plastic strawberry buckets. They are great for gardens, offices, porches, balconies, patios, terraces, and balconies.
They are lightweight, so they're easy to carry, and they protect your plants from moisture. You can plant them anywhere, and you don't have to move them.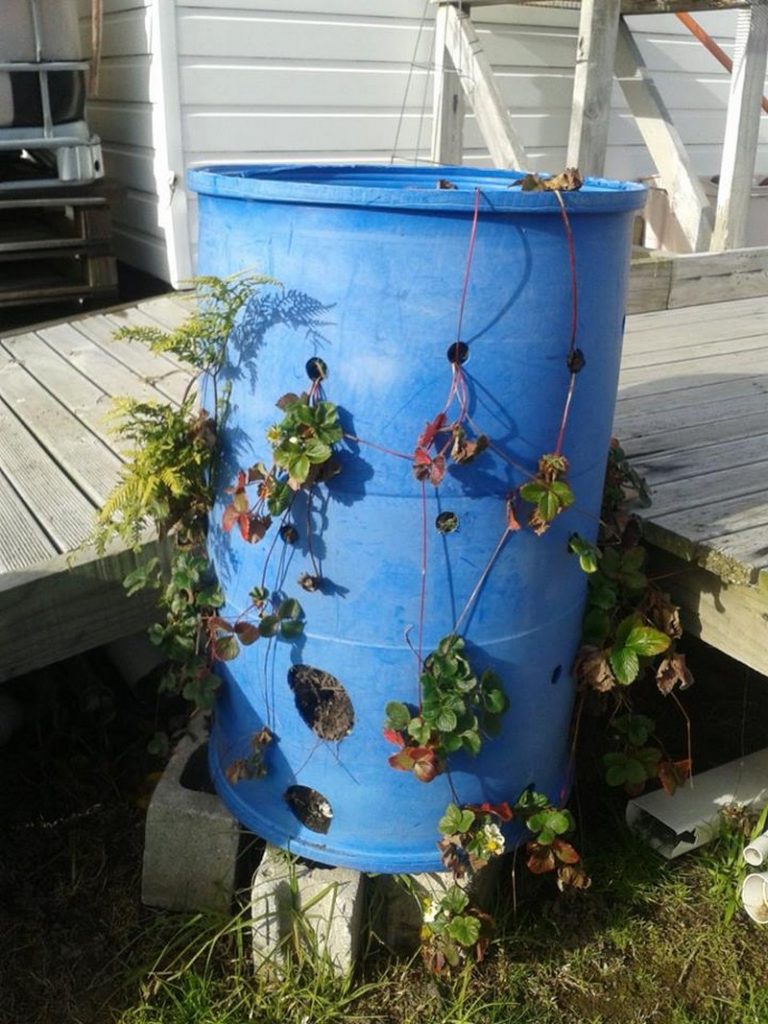 Sink/Washing Station
One of the advantages of a plastic barrel sink or wash station is its lightweight, which is particularly great when you are moving it to another place.
You need minimal effort to lift the wash station, which is good if you are a senior citizen or have a physical disability. Also, the plastic barrel sink or wash station is easy to clean.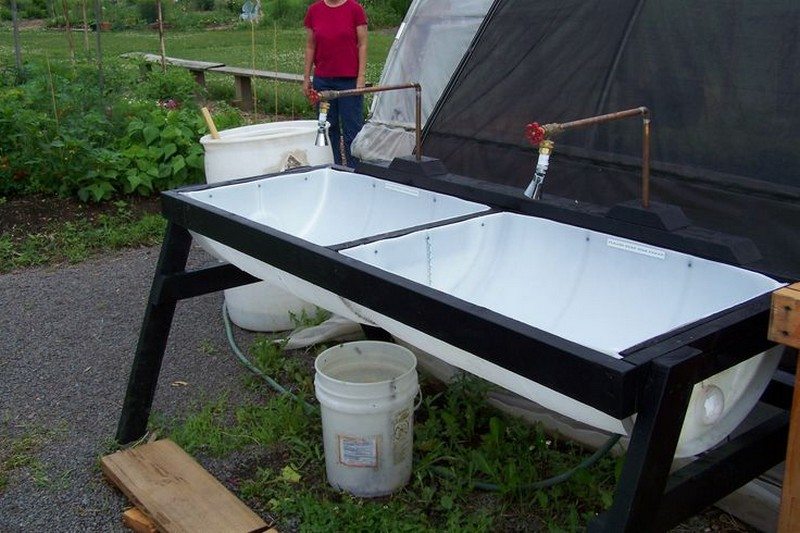 The Soap Box Derby is a fun activity for kids that can help promote creativity and basic engineering principles. An ideal start for young minds, the Soap Box Derby teaches the practical application of math, physics, and design skills.
If you're a parent or teacher, we hope you'll take a look at the many benefits of building a Soap Box Derby cart using empty plastic barrels.
If you liked these, you will also like viewing these recycling and upcycling ideas…