When it comes to home renovations, upgrading your kitchen cabinets is an excellent investment. Not only does it enhance the aesthetic appeal of your kitchen, but it also adds value to your home. However, most homeowners put off this task for too long and end up dealing with outdated cabinets that hinder the functionality of their kitchen space.
Whether you are dealing with issues such as outdated design, visible damage signs, or lack of storage space it's essential to recognize the signs that indicate it's time for cabinet refinishing.
This blog post will discuss eight signs that tell you it's time to update your kitchen cabinets. From cabinet aesthetics to functionality, we'll be providing you with professional insights on how to recognize these indicators.
It will also provide some design inspirations that will help you create a functional and stylish kitchen. So, whether you are planning a full kitchen remodel or just looking to upgrade your cabinets, this post will provide you with the necessary information.
How to Know It's Time to Update Your Cabinets: 8 Signs
Upgrade your kitchen cabinets with confidence! Learn how to determine if your cabinets need upgrading and keep your kitchen looking its best.
1. Outdated design
One of the top signs that it's time to update your kitchen cabinets is when they are outdated and don't match current design trends. Perhaps you have white traditional cabinets and you want to update them to a more contemporary style with clean lines and darker colours.
The good news is that you don't necessarily have to replace your entire set of cabinets to achieve a modern look. Cabinet refinishing can be the cost-effective option that can give you the new look you want without spending a lot of money.
Refinishing your cabinets involves sanding down the old paint or finishing and replacing it with a new one.
Also, with simple updates like new hardware, refinishing can transform the look and feel of your kitchen.
2. Damaged or broken cabinets
If your kitchen cabinet doors and drawers don't work properly, it's a sign that it's time to update your cabinets. This can be due to broken or misaligned hinges, loose screws, and damaged tracks.
When doors or drawers become stiff or stuck, people are likely tempted to use excessive force to open them, leading to further damage or even breakage. This can result in a costly repair or replacement, as well as potential safety hazards.
It is then essential to address any issues with doors and drawers promptly, to avoid further damage and ensure the safety of all occupants.
3. Chipping, peeling, or fading paint
When the cabinets in your kitchen start to chip, peel, or fade. It can be an eyesore, making your entire kitchen look outdated. Fortunately, cabinet refinishing is a cost-effective solution to bring your cabinets back to their former glory. 
If you want to keep the natural wood look of your cabinets, you can refinish them. This involves sanding down the existing finish and applying a new one, such as a stain or varnish. This is how to bring back life into your kitchen.
This not only updates the cabinets' appearance but also helps prolong the cabinets' life by protecting them from further damage. Cabinet refinishing is a popular choice for homeowners who want to give their kitchen a makeover without spending much money on a full-scale renovation.
It's also an eco-friendly option, as it means reducing the amount of waste that goes into landfills by avoiding unnecessary cabinetry replacements.
4. Insufficient storage space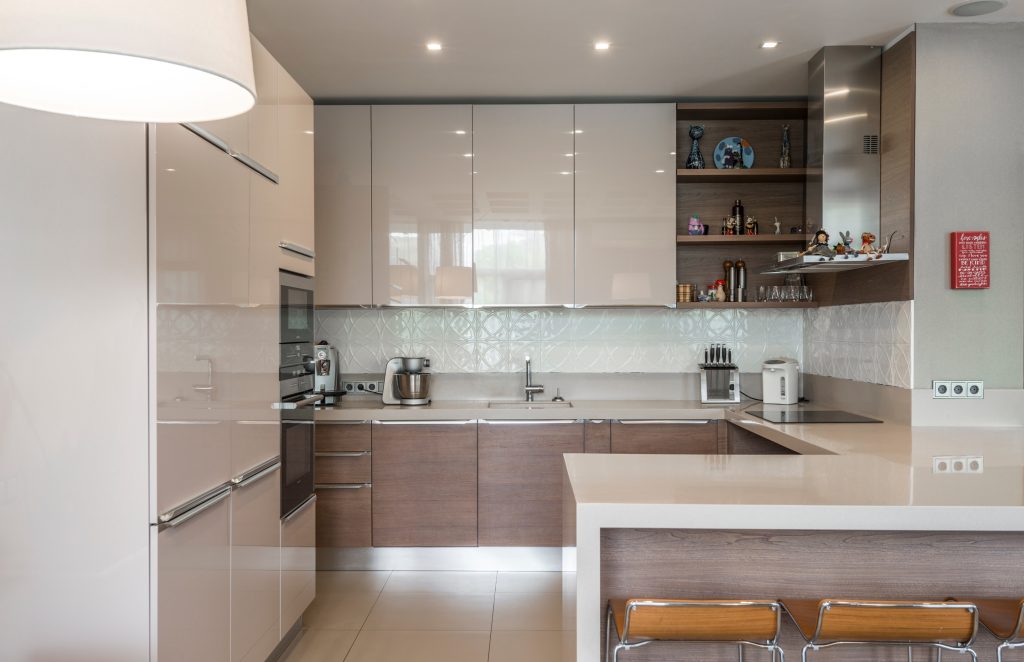 One of the signs that indicate you need to update your kitchen cabinets is when you start running out of storage space. Cluttered and disorganized cabinets can make cooking a stressful and unpleasant experience.
Additional storage space can help you keep your kitchen tidy, giving you more storage space to store your utensils, cookware, and groceries.
However, buying or installing new cabinets can be expensive and time-consuming. A more cost-effective and efficient solution is to add more shelving while opting for cabinet refinishing.
Refinishing your existing kitchen cabinets can give them a fresh new look and feel, making them look as good as new. With this option, there is no need for extensive remodelling.
Customize the organization and layout anew to fit your specific needs. Upgrading your cabinets will not only make your daily routine easier but will also enhance the look and feel of your kitchen, making it a more enjoyable space to cook and spend time in.
Contact a professional contractor that can help assess the condition of your cabinets and advise you on the best plan of action.
5. Foul smell
Another telling sign that it is time for a replacement is if there is a foul smell emanating from your kitchen cabinets. This can be indicative of mould or mildew, which can not only create an unpleasant odour but also be harmful to your health. Beware of the health issues correlated to mould growth inside homes like respiratory infections and bronchitis.
Additionally, a musty or unpleasant smell can be difficult to remove, even with a thorough cleaning. By replacing your cabinets, you can ensure a fresh and healthy environment in your kitchen while also updating the aesthetic of the space.
6. Accumulated dirt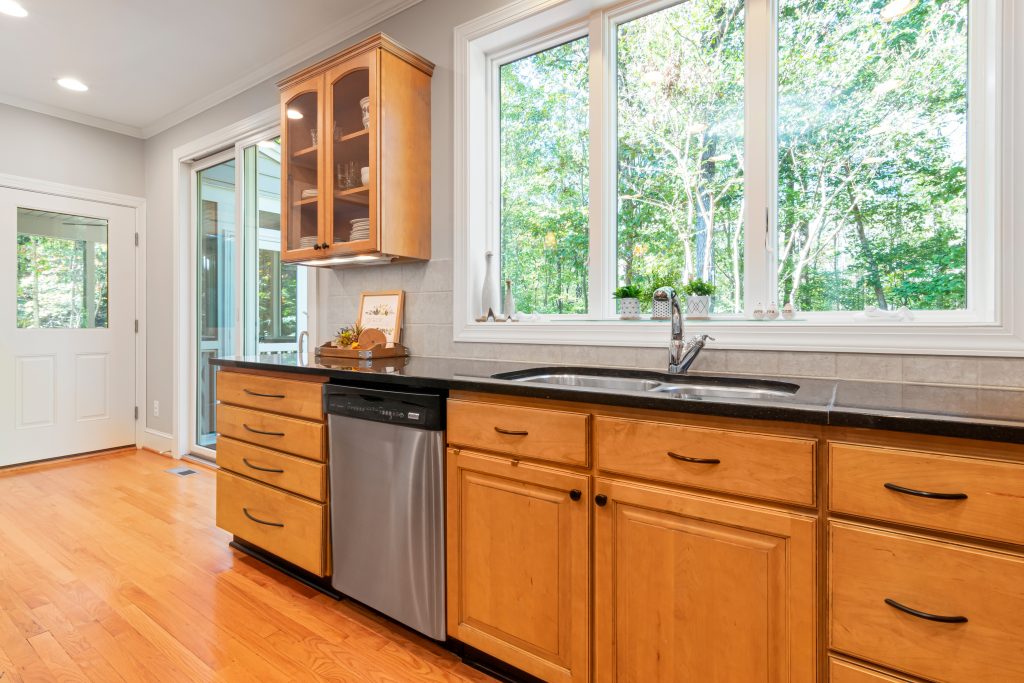 If the kitchen cabinets become impossible to clean or have accumulated irremovable grease and grime, it's time to consider updating them. They are unattractive and also unhygienic, becoming a breeding ground for bacteria and other germs that can potentially harm your health.
Replacing your cabinets not only enhances the look and feel of your kitchen but also improves your cleaning experience.
Newer kitchen cabinets are often designed with materials and finishes that are easier to clean and maintain, such as smooth and non-porous surfaces that do not accumulate dirt and grease easily. You can keep your kitchen organized and hygienic with minimal effort.
7. Safety concerns
Safety is a top concern in any home, and your kitchen cabinets are no exception. If you notice sharp edges, warps or bends, it's time to update your cabinets.
Sharp edges can cause injury, while warps and bends can lead to misalignment of doors and drawers, which pose the same risk or hazard for anyone using them. It can lead to items falling and causing harm. Don't put your family's safety at risk by neglecting to update your kitchen cabinets.
By investing in new cabinets, you can ensure that your kitchen is a safe and comfortable environment for all who use it. Keep an eye out for these safety concerns when assessing whether it's time to update your kitchen cabinets.
8. Home value concerns
One of the key signs that it's time to update your kitchen cabinets is if you are looking to increase the value of your home. Updating your cabinets is an easy and effective way to make sure your home looks modern and appealing to potential buyers.
Cabinet refinishing is a simple and cost-effective solution to giving your kitchen a new, fresh look. This not only improves the appearance of the cabinets but also helps to protect them from damage.
By refinishing your cabinets, you can create a tailored unique look and functionality, which can immensely increase the value of your home.
Summary
To summarize, your kitchen is one of the most used spaces in your home, so it's essential to keep it up-to-date and functional. Kitchen cabinets are an important component, and if any of the eight signs are present, it's time to replace or upgrade them.
Explore new cabinetry options to create a kitchen that meets your exquisite taste and needs. Transform your space into the more beautiful and efficient working environment you deserve.