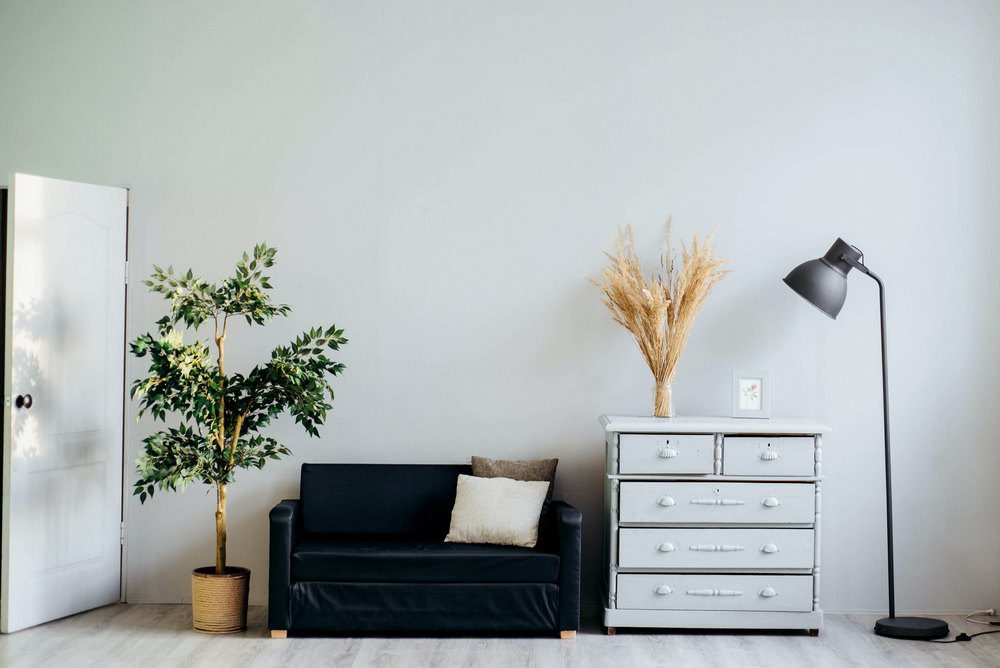 Home improvements provide an opportunity to enhance the functionality of your home and make it a more comfortable living space. Home improvements could also increase the value of your property, which can be beneficial if you plan to sell in the future.
How to Upgrade Your Home on a Budget?
Making home improvements shouldn't always mean breaking the bank. There are various affordable ways to upgrade your home and turn it into a more comfortable space for your day-to-day living.
Whether you want to add style and functionality or boost your property value, these nine budget-friendly home improvements are worth considering.
1. Upgrade Old Appliances and Recoup Some of the Cost
While it is possible to use old appliances, most do not meet modern requirements. They are not energy efficient and may lack features that make life easier.
Updating outdated appliances in your home with newer and more energy-efficient models, such as refrigerators, dishwashers, and washing machines, can save you money on energy bills and improve the functionality of your home. The best bit is that you can recoup some of the cost by selling your old appliances as scrap metal. 
Many items, including refrigerators and washing machines, have a significant amount of metal you could sell to recycling centers for profit. However, before selling your old appliances, ensure you check basic scrap metal prices online to find the best deal for your items.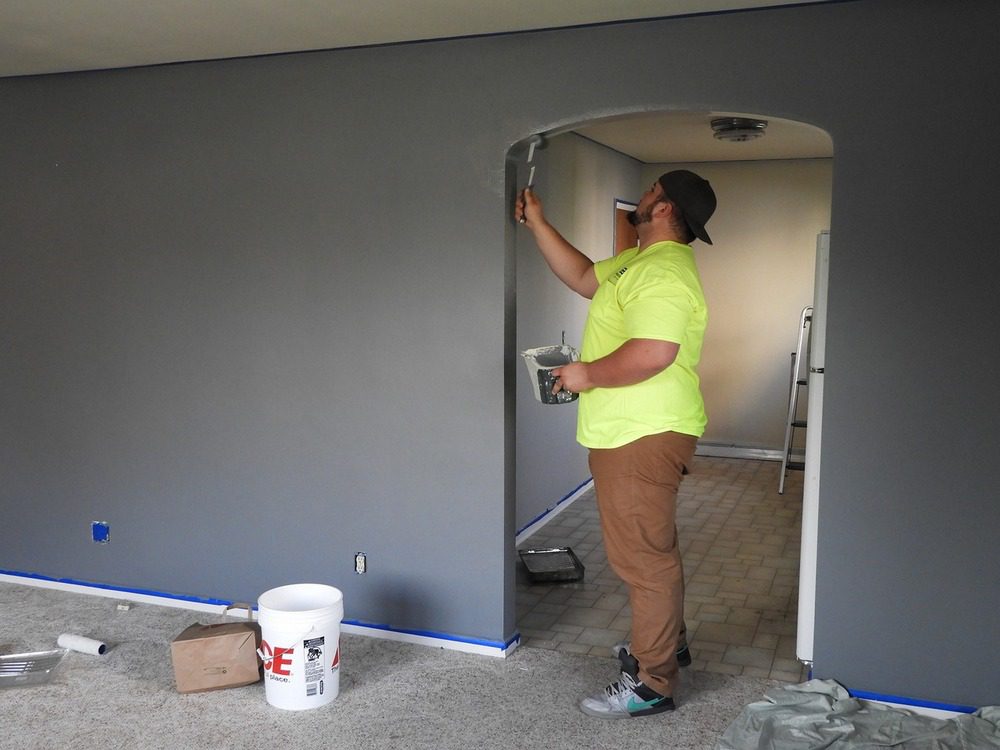 2. Paint Your Walls
If you are bored with your home's old walls, try giving them a fresh paint job. This will not only make your living space look brighter and cleaner but can also create a more inviting atmosphere.
The best part of the painting is that you don't always have to hire a professional. With some patience, knowledge of color selection, and the right tools, you can easily paint your walls yourself, saving thousands of dollars on professional labor.
When selecting a color, consider your home's overall style and the mood you intend to create. For instance, soft, muted colors like sage green or pale blue can be ideal for creating a relaxing atmosphere. Conversely, if you want to make a bold statement, go for vibrant colors like royal blue or bright red.
3. Update Your Lighting
Lighting can significantly impact the mood and ambiance of your home. If you still use old, single overhead lighting fixtures, consider replacing them with modern ones.
Preferably, replace outdated incandescent bulbs with energy-efficient LED lights, which use less power and are durable. Motion-sensor lights can also be an excellent way to save money on your energy bills.
With many choices, from playful pendant lights to dazzling chandeliers, there is no shortage of lighting fixtures to help you transform your room into a stunning masterpiece. Just ensure you experiment with different tones and hues to find the perfect ambiance for your home.
4. Add Storage Solutions
Clutter can be a major buzzkill, especially if your home is small. However, you can quickly organize and declutter your home with creative storage solutions.
There are several functional storage solutions, from storage bins and baskets to stylish cabinets and shelves. You can also be more creative and repurpose items like a vintage suitcase or an old ladder to add a rare touch to your storage décor.
When looking for storage solutions, think about your home's needs. For instance, if your kitchen is small, adding open shelving could create more space to store your dishes, pots, and pans.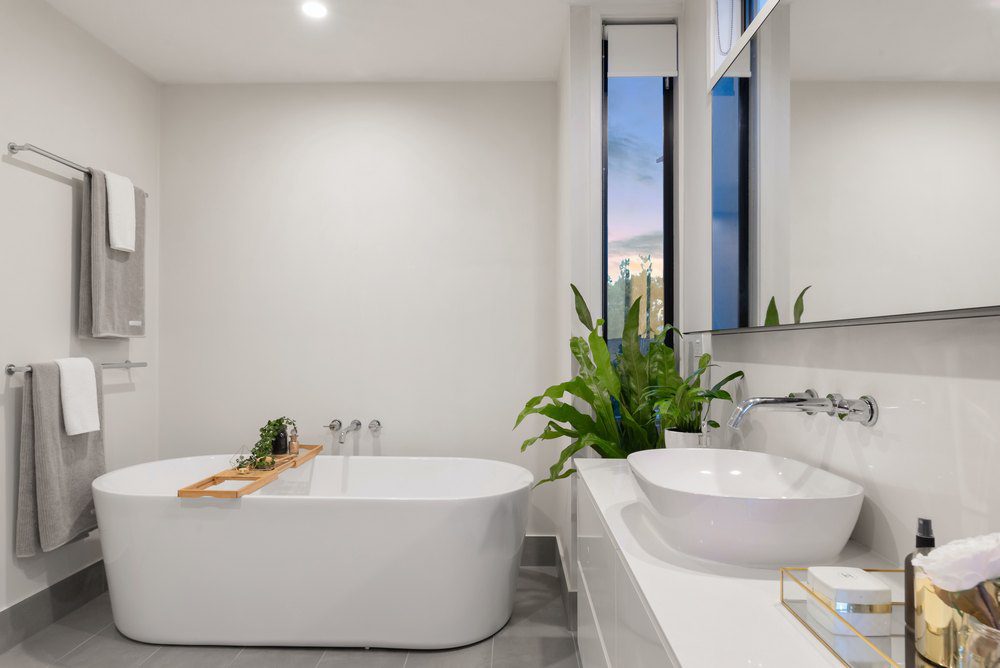 5. Refresh Your Bathroom
The bathroom is a sanctuary where you escape and unwind after a stressful day. So, you may want to make it as aesthetically pleasing as possible.
Bathroom upgrades don't have to cost an arm and a leg. Simple changes like replacing your shower curtain, adding new towels, and installing a new mirror can help create a fresh look.
If you have a few more bucks, you could consider updating your flooring or replacing your bathroom fixtures, including your bathtub, toilet, and shower faucets.
6. Install a Programmable Thermostat
Old thermostats are often less accurate in temperature readings, as they lack the necessary programming features. As a result, homeowners using these appliances may use more energy to cool and heat their homes, leading to high energy bills.
You can save yourself the time of constantly adjusting your thermostat by getting a newer programmable thermostat. These devices allow you to set your heating and cooling systems to run when you only need them.
A smart thermostat adapts to your schedule, saving you up to 10% on your heating and cooling bills. Plus, you can control it remotely using your mobile device or computer.
7. Add Some Greenery
Adding some plants in your living space can improve your mood and air quality and provide natural humidity, enhancing your well-being. Greenery can also bring a decorative touch to your interior and make it feel more attractive.
However, before adding plants to your home, consider each room's available space and lighting conditions. While some plants thrive in bright, direct sunlight, others grow well in low-light conditions.
In addition, choose plants that you can be comfortable maintaining. For instance, if you don't have much free time, choose plants requiring less pruning and watering.
8. Update Your Window Treatments
Window treatments are an affordable way to enhance your home's interior design while providing privacy, insulation, and light control solutions. Try incorporating blinds, shades, and curtains into your living space.
Choosing the correct type of window treatment is essential. Ideally, your curtains, blinds, and folds should complement the existing décor and reflect your style.
Lastly, don't skimp on the quality of your window treatments. While the initial cost of quality materials might be high, they will last longer and save you money in the long run.
9. Transform Your Outdoor Space with Landscaping and Gardening
Your home's exterior is just as important as the interior. Adding plants, flowers, trees, and other landscaping features can transform your outdoors into a beautiful, relaxing oasis for family and friends.
Cleaning up your yard and removing dead plants is an excellent way to start landscaping. In addition, if you have a green thumb, you can also create a small vegetable garden to provide fresh produce and add an element of sustainability to your home.
Conclusion
While home improvements can boost the functionality of your home and increase your property value, renovation projects can cost an arm and a leg. But with these nine tips, you can transform your home into an attractive and comfortable oasis without spending too much.
However, it would be great not to limit your source of information to this article when making home improvements.