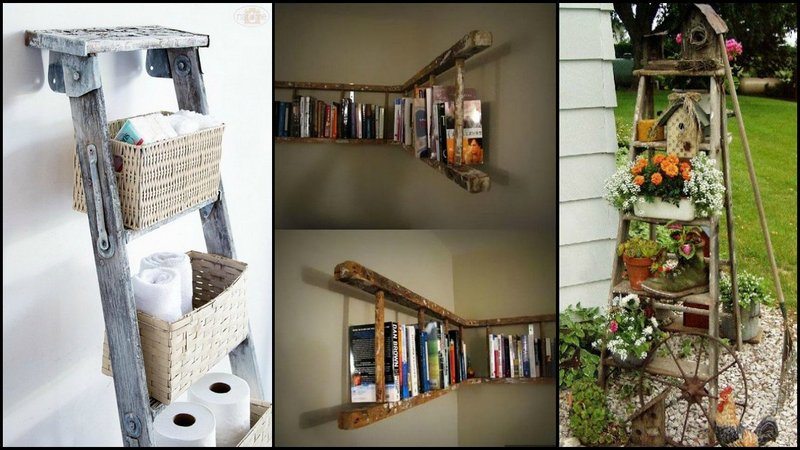 How many times have you seen a ladder on the scrap heap?  Maybe you've got one or two languishing in the shed.  Here are some ways you can put them to good use.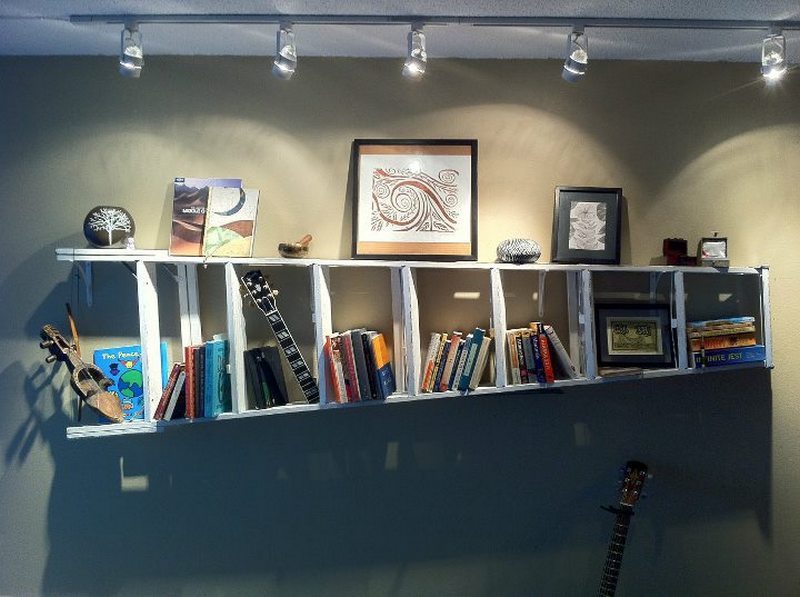 These dingy old ladders are ready for the dump, but are given a new life! Which of these clever ideas can you apply in your home?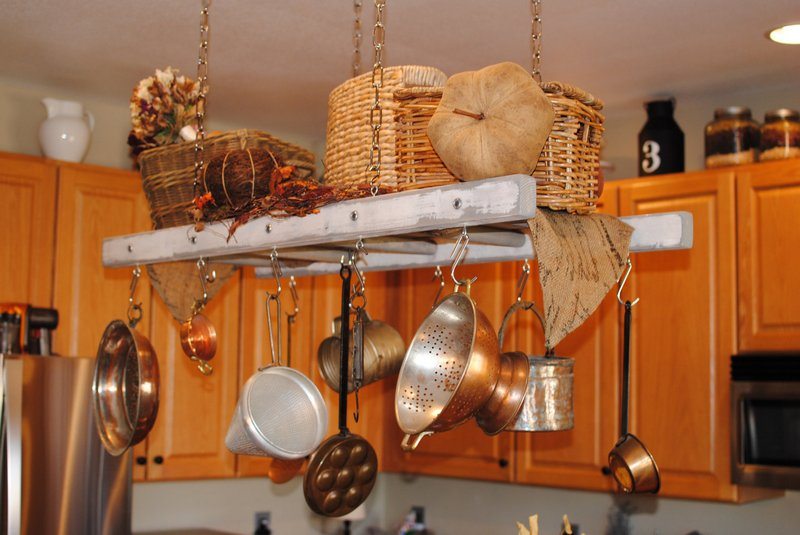 Click on any image to start lightbox display.  Use your Esc key to close the lightbox.  You can also view the images as a slideshow if you prefer  

Bathroom Storage
Need more storage in your bathroom? Keep your towels and other bathroom necessities in one place using an old ladder.
Bookshelf
Got plenty of books but have a small room? maybe you'd just like to add a unique conversation piece to your study? Transforming an old ladder into a stylish bookshelf offers the perfect solution.
Shoe Rack
Is your shoe collection filing up on the floor? Keep them organized using an old ladder.
Plant Stand
These are great way of displaying your favorite plants in your garden or patio. Who would have thought that the old ladder in your trash heap is the perfect solution.
Picture Frame Holder
Looking for a unique way to display picture frames? Displaying it on an old ladder gives it a rustic look.
Pot Rack
You can never have too much storage in the kitchen. Why not hang your pots in this unique and inexpensive pot rack.
Drying Rack
Do you need a drying rack in your laundry? Why spend money on buying one when you have this clever solution.
Night Stand
Buying a new night stand can be expensive. This clever solution gives you a stylish night stand and won't break the bank 🙂