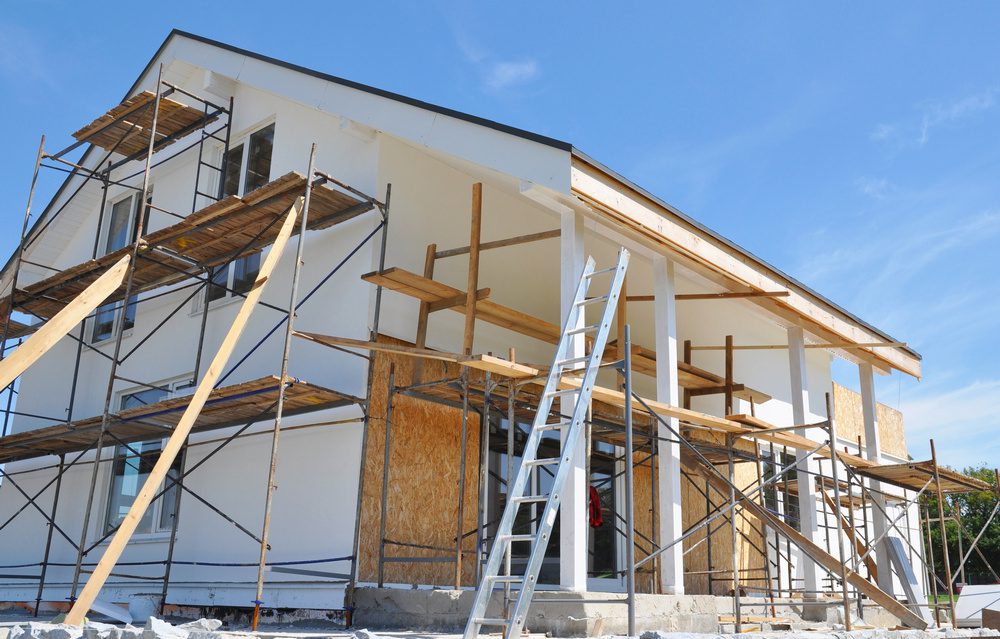 Remodeling your home can be an exciting experience. Like many homeowners, you may want to update your property when it starts to look outdated or if there are plenty of replacements that you need to carry out. However, you should also expect that your home remodel will entail significant costs.
As you remodel your home, you might need to hire professionals from Nova Exteriors or other similar companies who can provide you with reliable and skillful services. In this way, you can guarantee that your home won't need constant repairs and will look good for years to come.  
Do It Yourself
One of the best ways to save money is to try do-it-yourself (DIY) projects. This way, you'll only need to call in your contractor for more intricate jobs. You can save a significant amount of money since you only need to purchase the right materials without worrying about labor costs. Some of the pieces of furniture you can create yourself include the kitchen island, shelf, or even your dining table. Furthermore, you can do a basic home remodel, such as repainting your walls and changing the knobs on your kitchen cabinet.  
Before you begin to DIY your home remodel, ensure that you have the right knowledge and tools. However, if you don't have prior experience and you're planning to make major renovations, hiring a professional might be a better option, especially if these renovations involve the safety and stability of your home.
Don't Replace Everything
If the pieces of furniture you have at home are still in excellent condition and you just want to upgrade their appearance, don't just throw them out. Repurpose them on your next project instead. While it might be tempting to have brand new items in your house, buying new furniture might not be the most cost-efficient thing to do.
Take your kitchen cabinets, for example. If you're planning to update the theme of your kitchen, you can try repainting them. Moreover, you can also consider removing the doors and converting them into open shelving.  
Look Out For Sales
It's not just clothing and accessories that go on sale. You can get appliances, furniture, and building materials at a discounted price as well. If you're not too much in a hurry to remodel your home, you should consider waiting for sales so you can save on your materials.
If you manage to find major sales at home depots, you can cut costs on upgrading your furniture, appliances, changing your hardwood floors, and switching to marble countertops. While it might take a while, the amount of money you'll save will be worth it.
Consider Lightly Used Items
While you may want to purchase brand-new items for your home to ensure their quality, they can be costly. With a limited budget, you should consider purchasing lightly used items that can fit perfectly inside your home. In this way, you can save a significant amount of money while completing your home needs.
Lightly used household items are generally cheaper, sometimes being half the price of brand new pieces. When shopping for them at resale shops, take the time to thoroughly inspect their quality and condition to see if they'll still benefit you and match the other objects you have at home.
Avoid Deliveries
Having building materials delivered to your home can be costly, especially if they require trucks to transport safely. If you'd like to save money and cut down on delivery fees, you should consider picking up these materials from the store yourself.
If you have a pickup truck, you can use that to your advantage. In this way, you can save money and ensure the safety of your purchase. This is especially applicable if you purchased a lot of fragile tiles, which might break while in transit.
Ask For Leftovers
There's nothing wrong with asking your contractor if they have or know where to find usable leftover building materials. You can use these to save a few bucks. Of course, this will require you to carefully go through them to make sure they're still in good enough condition for your home remodeling.
Conclusion
It can be stressful to remodel your home, especially since you need to plan and discuss plenty of factors with your contractor. If you have a tight budget, be open to exploring some alternatives. Remember, the more you save on your building costs, the more money you'll have for your future expenses. Just keep the tips above in mind and you'll be sure to save money on your home remodel.