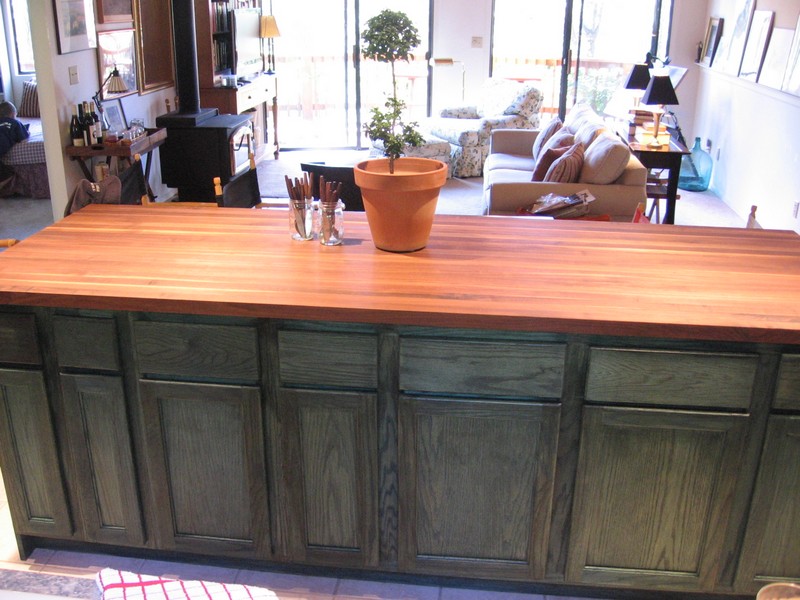 If you're looking to make your kitchen more distinct, adding a kitchen island cabinet is one good way to achieve it.
And just like the owners of this kitchen, you can DIY your kitchen island for a less costly home improvement that would only take a week or two.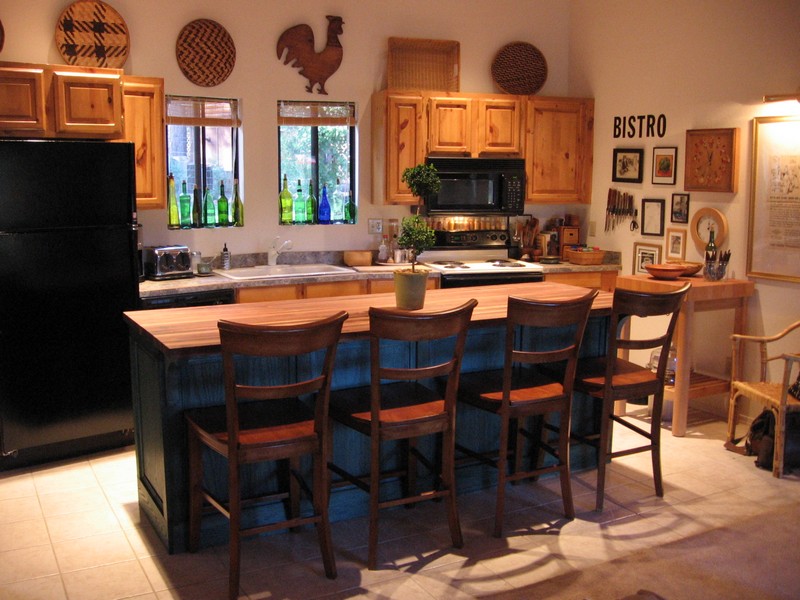 A kitchen island is generally placed in the middle of the room, so it can support the activities of people in the kitchen. It is usually constructed from wood, granite, stainless steel or a combination of these materials.
It is a workbench that is installed in the kitchen. It is usually built so that it can provide storage space and a place to prepare and serve food.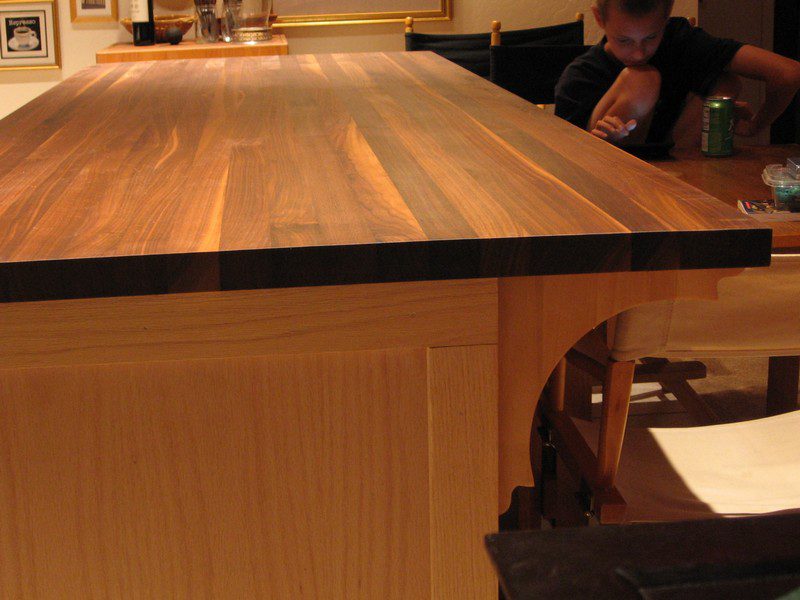 Kitchen islands are typically larger than normal kitchen countertops, but they are also much more versatile. You can use them to store all the items that are used regularly, and those that are used less frequently.
Some kitchen islands are designed to have storage drawers or cabinets. In some cases, these cabinets can be used as a microwave oven or a mini fridge. This kitchen island cabinet adds storage space to your kitchen.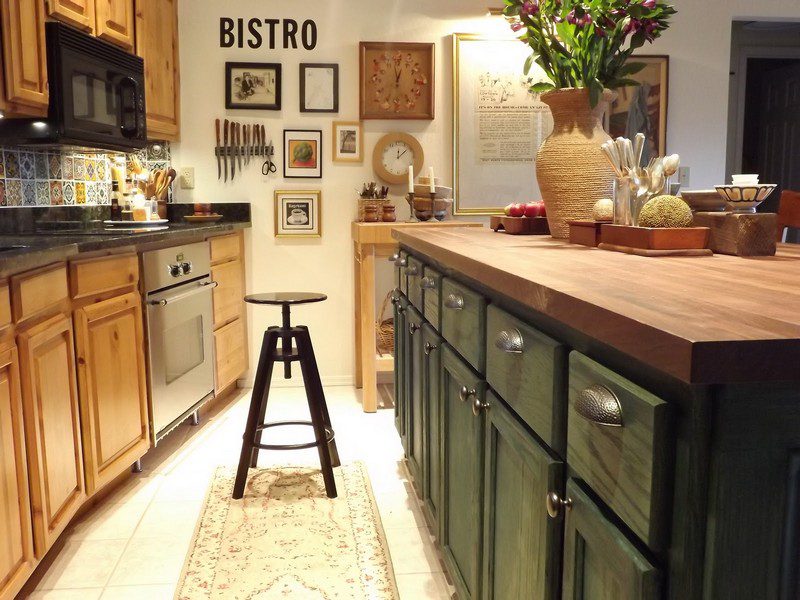 In most cases, it is a single solid worktop but it can also be a counter-height table with stools. Kitchen Island Cabinets are very versatile and can be used for an array of tasks that kitchens and other areas of the home may require.
Kitchen island cabinets are a great addition to any kitchen and can provide an additional work surface for food preparation and prepping and for serving food when there are additional guests. Islands are often used as a serving and preparation area for special occasions and can also be used for everyday use.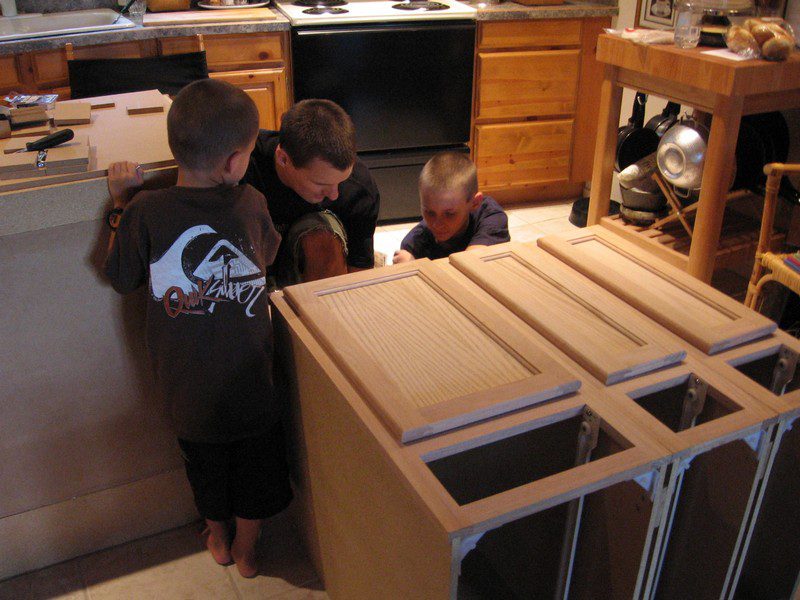 What's great about building the kitchen island on your own is that you get to model and construct it with details according to your needs. Plus, you get to make finishing touches that would fit the existing design of your kitchen.
The kitchen island cabinet in this particular project is made with detailed planning, from the materials used, to the process of incorporating the cabinets with the kitchen island, to the careful assembly of the parts.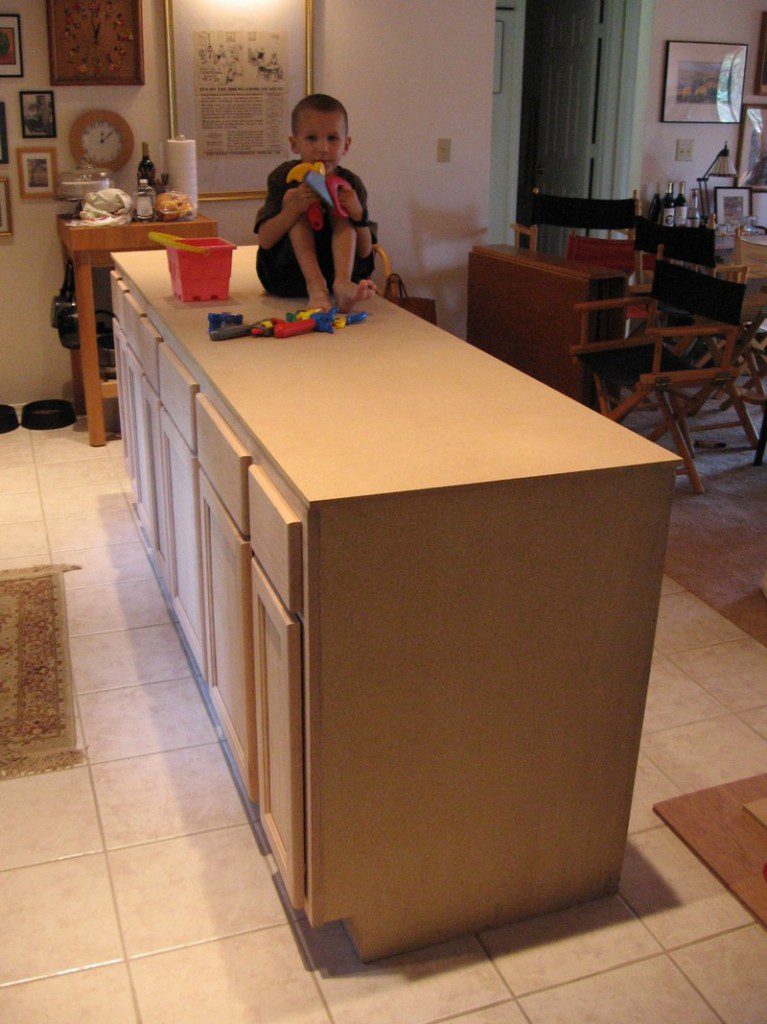 The kitchen island was made after the cabinets were installed. The cabinets were made out of walnut wood board and particle boards and had six doors at the bottom. The doors were inset by two inches so that they could be installed either way and still look good.
The doors were finished with green wood stain. Three of the cabinets had three adjustable shelves for storage and the other three are just plain storage without shelves. The backs of the cabinets had decorative moulding which added a nice touch. awesome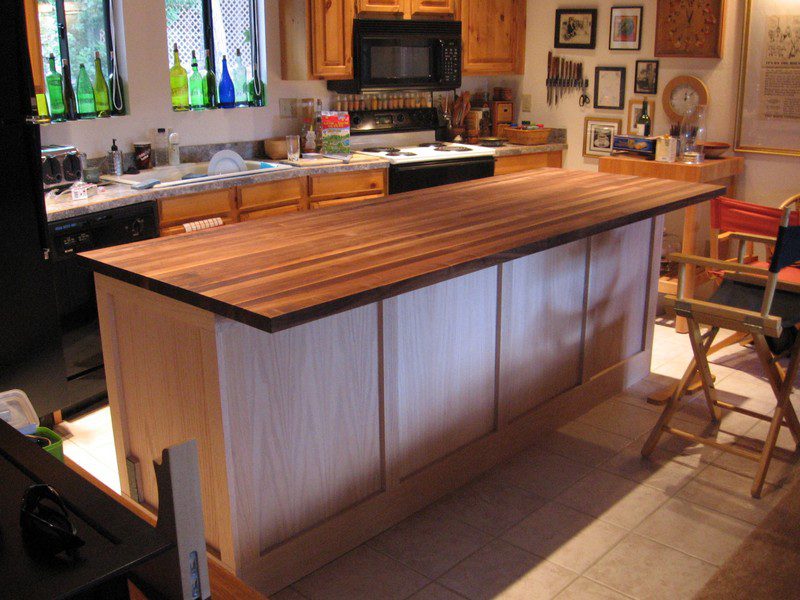 There were also six drawers for kitchen utensil storage or any other item that can fit. The first drawer held the knife holder, which held all of our knives. The second drawer contained a salad bowl and some other bowls that could fit. The third drawer contained some plates and cups.
The fourth drawer contained all of our silverware. The fifth drawer contained our mugs and glasses. The sixth drawer contained our cutting boards, can opener, and other small kitchen appliances or whatever you want to store. 🙂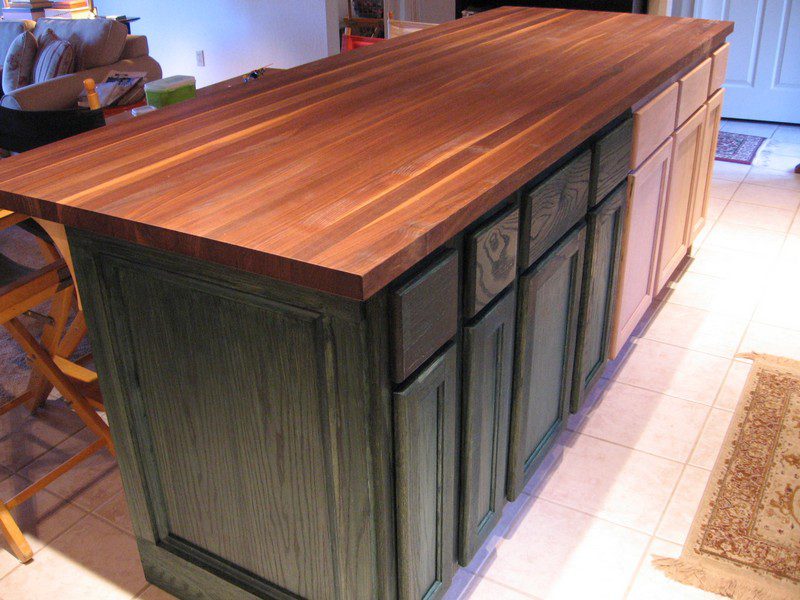 Do you think you could fit a unique and lovely kitchen island cabinet in your kitchen?
Materials:
Particle Boards
Walnut Wood Board
Wood Filler
Wood Screws
Wood Brackets
Wood Trims
Hinges
Green Wood Stain
Drawer Pulls and Door Handles
Tools:
Click on any image to start the lightbox display. Use your Esc key to close the lightbox. You can also view the images as a slideshow if you prefer 😎
If you liked this project, you will also like viewing these kitchen ideas…