Lot size:     246 m2  (2650 sq. ft.)
Building envelope:    50 m2  (540 sq. ft.)
Built area:    116 m2  (1,250 sq. ft.)
Year built:     2007
Photographer:     Toshiyuki Yano
We just love the name that this firm has chosen for themselves – Suppose Architects! And that is just what this home seems to say… 'suppose we did this!'  The end result may not suit everyone, nor fit in to every streetscape but we salute both the architect and the client for being willing to step so far 'outside the square'.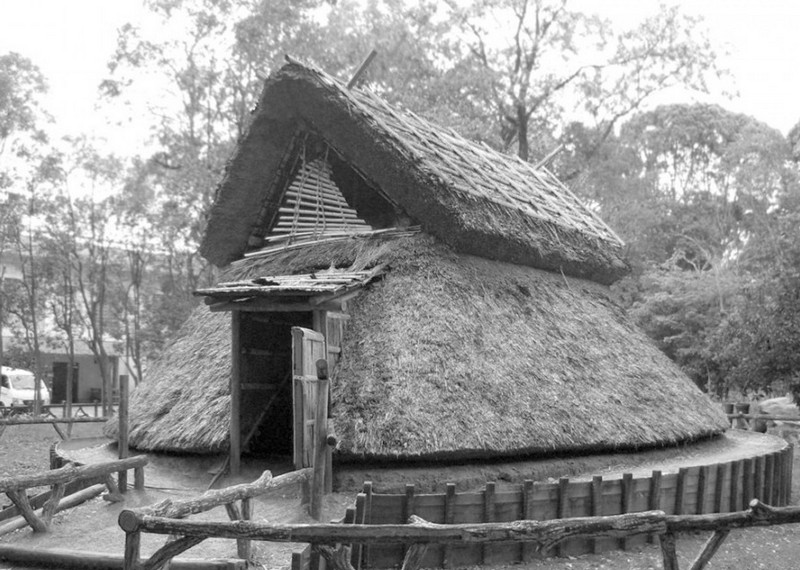 From the architect:
When I always create , I think that I want to find the charm of the that plan.  A client is a couple with three children hoped there are bright openhearted space, and keeping the privacy.
This site is a field before, and bearing stratum is in the minus one meter from the ground side. Therefore, we thought support according to the composition of not the ground improvement, but a half underground from the beginning of the plan. The leftover soil by excavating the ground was used to making the hill, that thing is enabled the function of the garden on the exterior and guard their privacy from, house's neighborhood.The upper floors than a half underground are composed by only the pyrami-shaped roof, the lighting was taken in the skylight. The bright openhearted space of a undergound and first floor of feeling the calm, and the second floor with which light is filled while closing.
Each floor was connected by the hole made for the center of the floor, and they were able to materialize to become the various property.
Click on any image to start lightbox display.  Use your Esc key to close the lightbox.  You can also view the images as a slideshow if you prefer  

Another pit home you'll enjoy viewing is this one in Okayama…