Built area:    79.45 m2
Year built:    2017
Photographs: Kenta Hasegawa
gré Square House is a house of juxtapositions. It's located in a progressive but laid-back neighborhood, surrounded by old farmhouses and new housing developments.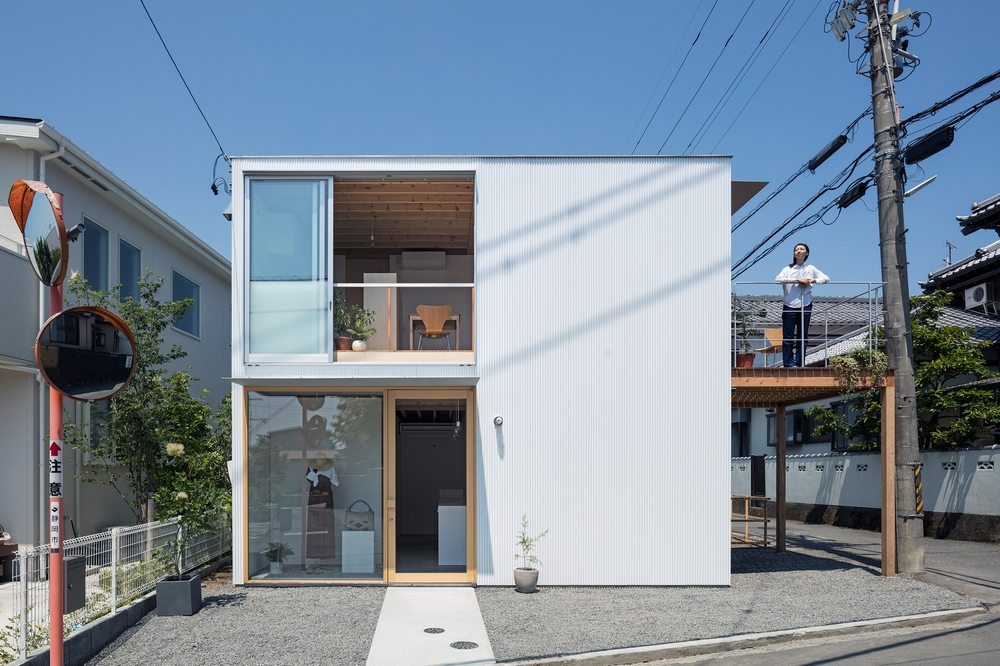 The house is actually a multi-functional box that serves both as a residence and a shop. At the ground level, the homeowner has a store that sells clothes and other items. The upper level is home to the owner's mother.
The architects made sure that the two areas remain private but still connected in some way. It's where two generations can carry on with their lives in a peaceful and harmonious environment.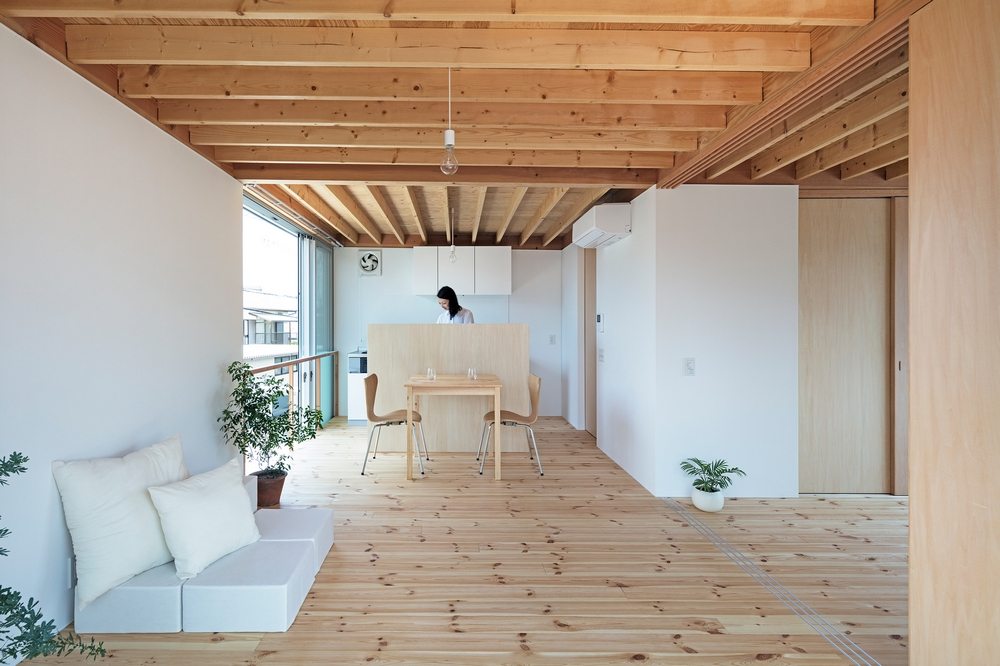 Despite the compact size, gré Square House is bright and airy. The neutral palettes used in its interiors certainly helped in opening up an otherwise small and dark place.
In true Japanese fashion, the house is a picture of functional minimalism.
Notes from the Architect:
Located at the foot of Nippori, which is away from the city of Shizuoka city, the store on the first floor handles clothes miscellaneous goods, the second floor is the residence building. Although it is compact on the plane, it is a space that can feel the size by providing an opening in three directions.

By balancing the opening and the wall, privacy can be secured well from the surrounding environment. Small wooden beams with small pitches revealed on the ceiling, giving the space the softness and warmth of the trees and entertaining the change of time.
Click on any image to start lightbox display. Use your Esc key to close the lightbox. You can also view the images as a slideshow if you prefer. ?
Exterior Views:
Interior Views:
Drawing Views:
A slightly similar house that is still found in Japan is this Roof on the Hill…