Built area:    175.0 m2
Year built:    2017
Photographs: Paula Monroy
Tunquén House is best described as the house with a view. And it's not just some kind of view – it's actually the breathtaking kind. It's where the mountains and the skies meet, with the dazzling sea waters in the horizon.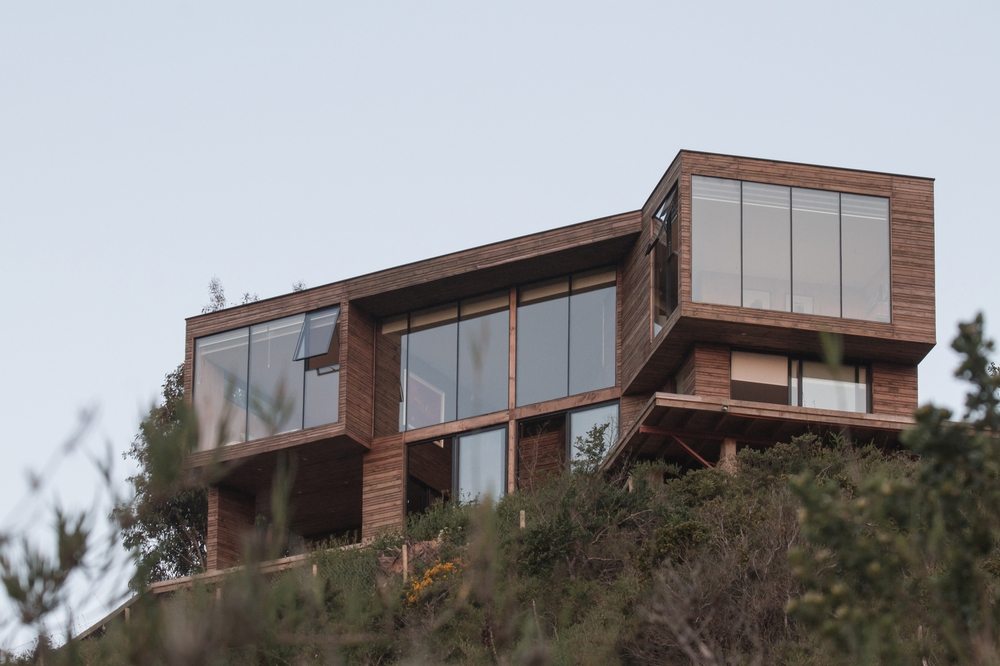 The location and design of the house was able to take advantage of the stunning views. Tunquén House sits perched on top of an elevated area, overlooking everything.
Floor to ceiling windows provide unobstructed views from inside the house. It also allows plenty of natural light in, bathing the house with sunlight during the day.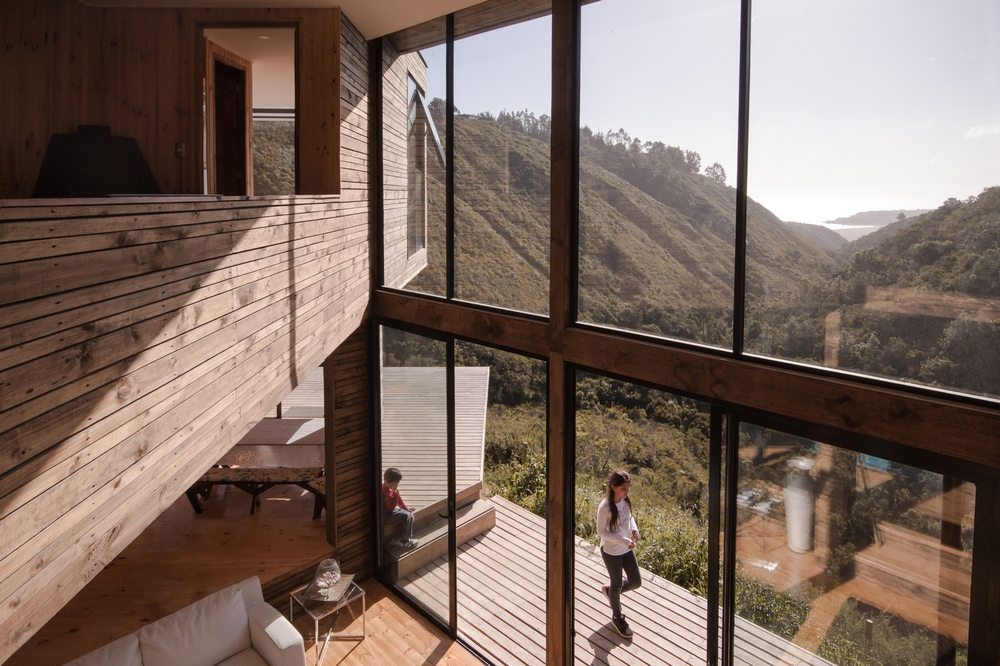 The house blends with the surrounding landscape, thanks to timber materials used both inside and outside. Beautiful views aside, Tunquén House is very much a picture of warmth and comfort.
Notes from the Architect:
On the coastal edge emerge the streams of native vegetation, the water courses and the eucalyptus forests where the landscape … speaks, which leads us to contemplate it. Premises that set up the Tunquén House, 160 km from the city of Santiago.

With the necessity to maximize the views, deliver the greatest natural light and protect from the climatic effects, a broken volumetry is proposed perched on the ground and whose terrace is built on concreted piles that pursue the views of its unchanging neighbors, the Sanctuary of the Nature and the sea to the distant horizon.

The modulation of this family home for four members (a young couple with two children), constitutes the heart of the volume, a wide double height, which allows to define the different degrees of privacy. On the ground floor, the diaphanous and flexible common spaces, the kitchen, the living room and the dining room give way to the front terrace protagonist.

Private areas are located on the upper floor, same as the access to the house. The connection between spaces is crossed by a bridge that immediately diverges in front of the double height, on the left side, the staircase with cantilevered structure, on the other side to the living room, on-site cabins and the main bedroom, volume with North West orientation that attracts the close-up view towards the sea.

To achieve the continuity of the landscape from the access and all its views, the wood becomes significant for the realization of this project, both as noble and warm material, as a structural element. True to the construction line previously used and its configuration, is that the use of the coating horizontally makes the ventilated facade allow greater thermal insulation.

The Tunquén House synthesizes the daily acts of the family life and the constant search for what the scenery wants to tell us.
Click on any image to start lightbox display. Use your Esc key to close the lightbox. You can also view the images as a slideshow if you prefer. ?
Exterior Views:
Interior Views:
Drawing Views:
Here's another home with stunning views, the Slaughterhouse Beach House…