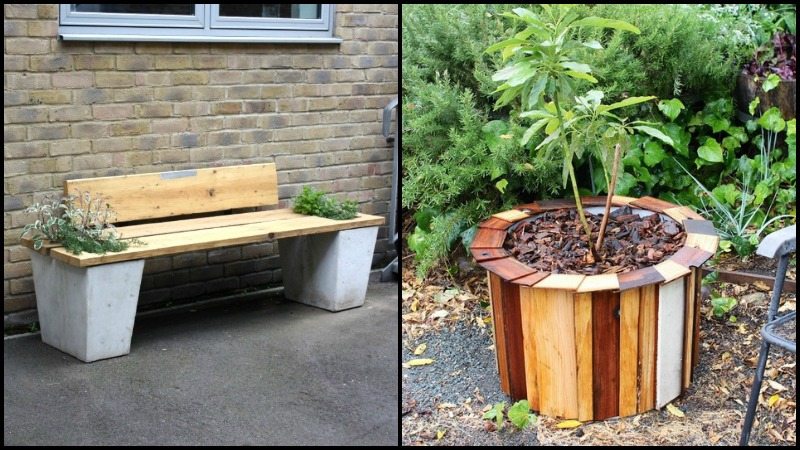 Most projects and all building sites end up with lots of random length offcuts. Even with the best of planning and purchasing, it's almost impossible to finish a project with all your materials used up. So what do we do with these leftovers?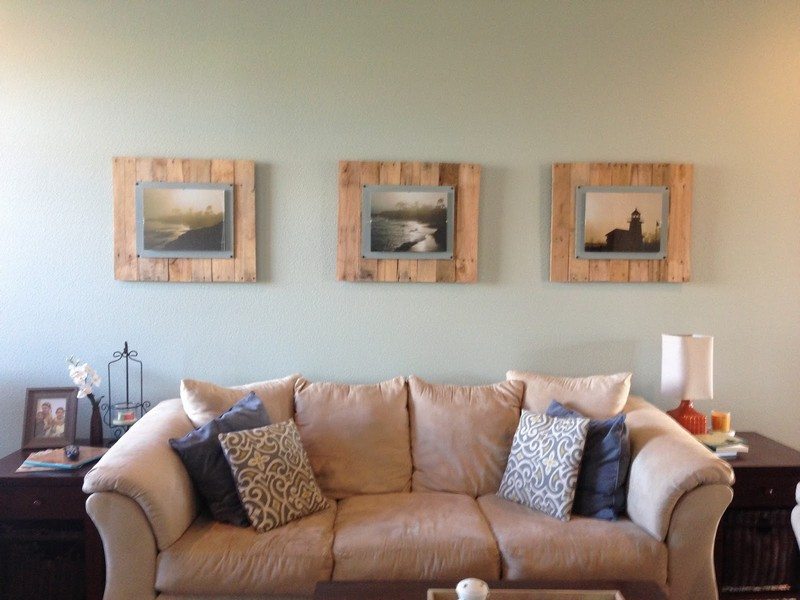 Here are some beautiful ideas to help you make use of excess wood planks lying in your storage. Some of these use off cuts which are too short for most furniture pieces. Some, on the other hand, are ideas for excess wood planks you haven't used in your previous projects.
If you're looking at this post knowing your timber bin is empty, just head to your nearest building site. Ask if you can go through the skip bin. You might just be amazed at what you find there!
Click on any image to start lightbox display. Use your Esc key to close the lightbox. You can also view the images as a slideshow if you prefer ?
Wall Planter
If you've got one or two wood planks, you can use them for having your space-saving herb garden. Simply attach mason jars and mount them on the wall! You can also use the very short offcuts for an artificial plant wall feature.
Garden Bench
Left with two whole wood planks? Then why not make a garden bench if you don't have one yet? This bench design from Ryan Frank is easy to do!
Drum Barrel Planter
Most of the time our wood scrap storage is full of wood planks with varying colours. Well here's one beautiful example that proves you can use them all in one project!
Dining Table Centerpiece
You can also use your pretty wood planks to create a centerpiece like this one from Shanty 2 Chic!
Floating Wine Bottle Holder
Why not make a wine bottle holder for your wine-loving friends? Who doesn't love wine?
Wall Decor
Have a wall in your home that needs a simple decor? Paint or put some accessories on those wood planks! Easy and pretty!
Hanging Shelf
Rustic wood planks make great shelves! To make it even more stylish, use belts, ropes or metal tubes for hanging them.
Picture Frame
A house seems empty without memorable photos displayed. You can also use small wood planks for a unique 'picture frame' such as these ones found on Piston Life. Want it displayed on a table? Simply attach a stand using wood scrap, too!
We hope this helped you with ideas you can finally make with excess wood planks filling your storage. If you have another good idea, don't hesitate to share it with us through the comments section below! 🙂
If you liked these projects, you might also like these home decorating ideas…