Make no mistake about it, the summer of 2021 will be big. Many of us have been confined to our homes for the past year or so. With family and friends now vaccinated, there are sure to be pool parties and barbecues all summer long.
You might already have a portable Bluetooth speaker ready for your outdoor get-togethers this summer. But the sound you get from something like that cannot compare to the sound of a built-in sound system.
The Best for Built-In Speaker Systems for Your Outdoor Spaces
If you're looking for the ideal speakers for your outdoor setup this summer, then this buying guide should help. In this article, we've rounded up four of the best built-in outdoor speaker systems in the market.
To help you make a choice, we offer our insights for each. We've also turned to the audio professionals at Wirecutter, Popular Mechanics, and Tom's Guide for further expertise.
Best Value for Your Money
If you can't spend too much but want decent outdoor sound, consider the Polk Audio Atrium 4. These speakers are surprisingly affordable. Even more surprising is the huge, crisp sound they'll deliver to your patio and backyard on your next BBQ.
That's not to say that the speakers are big and heavy. Despite the large sound, Atrium 4 speakers are relatively small. The two speakers in a standard set are under nine inches in height. That means they won't interfere with the aesthetics of your garden or patio.
They come with easy-to-install mounting brackets which the DIY aficionado will likely appreciate. They are resistant to both rain and temperature, too. We had no problems fitting the speakers under the eaves over our test patio.
The speakers impressed us with excellent sound quality throughout our tests. The Atrium 4 easily handled both the distorted guitars of Led Zeppelin and the thumping bass of Noah North. The vocals were crunchy and clear all throughout.
Treble and mid-range seemed to do equally well in testing conducted by Tom's Guide. However, they did suggest that some might find the bass a bit wanting. We certainly didn't.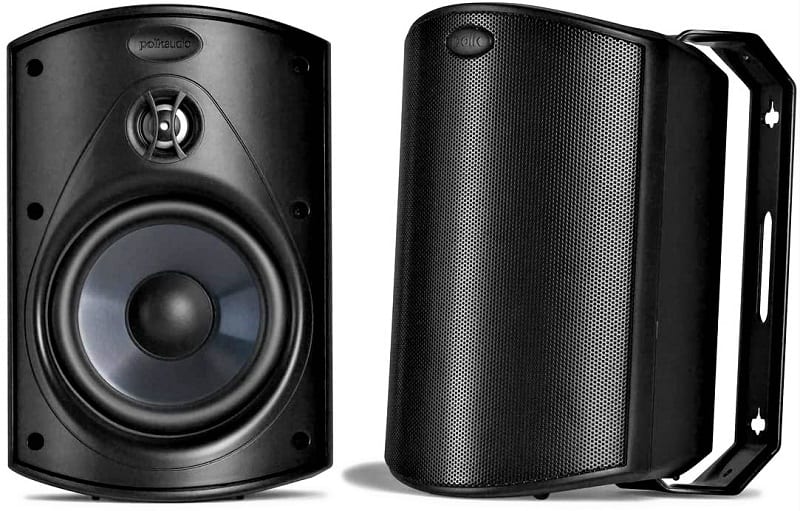 A Strong Runner-Up
If you don't mind spending a little more for a bigger setup, then Klipsch's AW-650 speakers are your best option. These speakers measure 15 x 11 x 9.5 inches and feature a 6.5-inch woofer and 1-inch tweeter.
The result is booming, thumping bass and crisp, full vocals. Crank up the volume and you'll easily drown out the ambient noise of the outdoors.
Klipsch built the AW-650s to last. They come with a UV-resistant ABS plastic polymer enclosure and are backed by a lifetime warranty.
But what we liked most about the AW-650s are their outstanding power handling and sensitivity metrics. Experts agree that these are the most powerful outdoor speakers available for under $500.
They are heavy, though, so they might be a tad difficult to set up. Each speaker weighs around nine pounds, after all. If you want to situate them anywhere high, you should make sure you mount them securely. We chose to set them up at floor level, where they did just as well.
Our verdict? The AW-650s offer an excellent power-to-price value ratio. If you don't mind paying around $300 for top-quality speakers that will last, these are your best bet.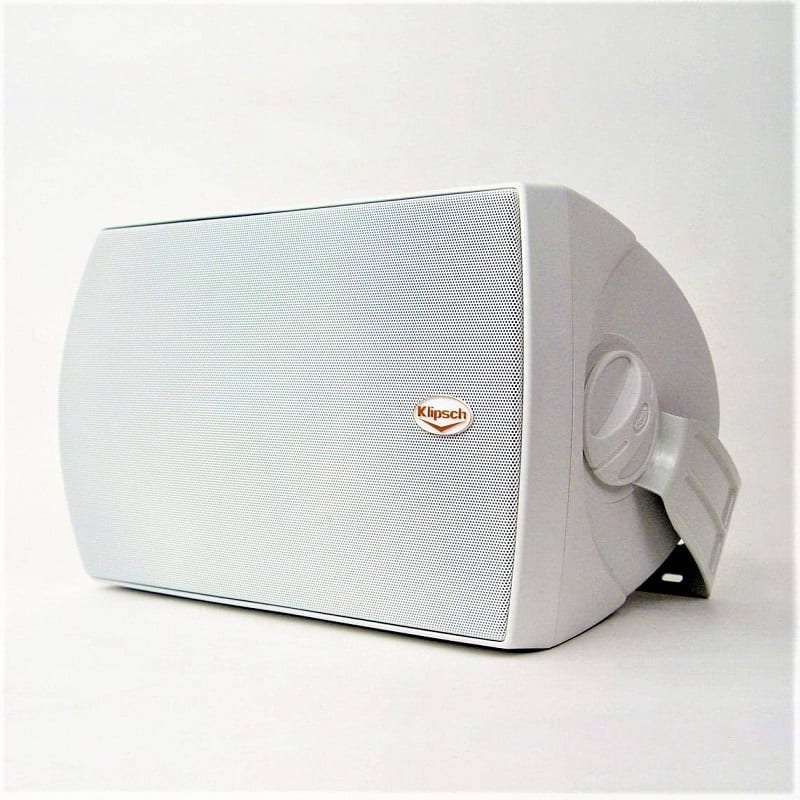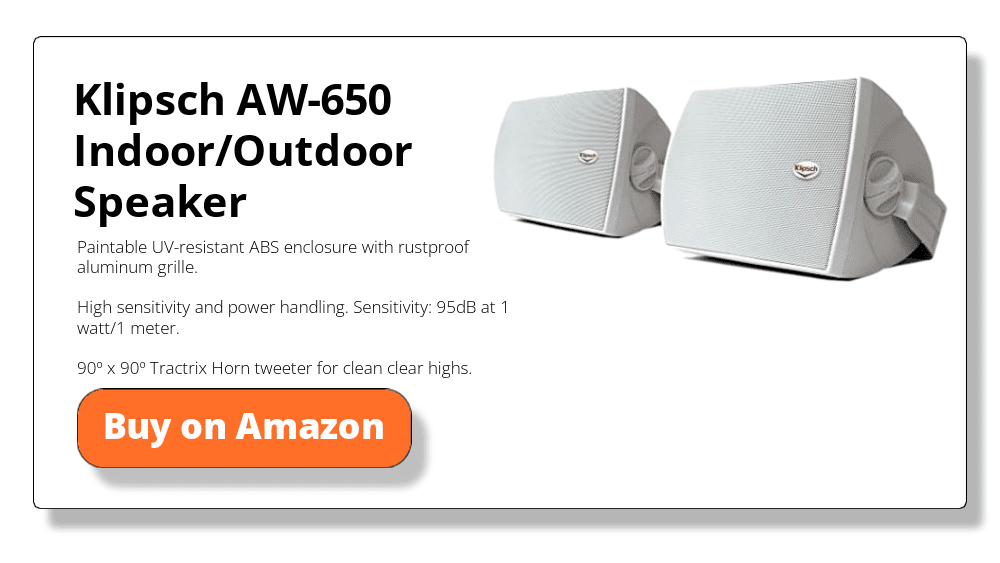 The Premium Smart Option
No stranger to the high-quality speaker market, Sonos unveiled its take on the outdoor speaker in early 2019. The Sonos Outdoor Speakers may be expensive, but they come in sets consisting of four speakers.
You can install two of the speakers in the ceiling. The other two you can either place, or mount, around your patio.
Made with durable outer casings, the speakers can endure humidity, water, salt spray, heat, UV rays, and freezing temperatures.
The audio quality is excellent, too. Sonos' outdoor speakers live up to the company's reputation for quality sound. The speaker system's audio performance punches way beyond its physical weight and size. The system produced some of the clearest and most well-balanced audio we've ever heard from speakers in its category.
The Sonos Outdoor Speakers can be used with any stereo equipment. However, the manufacturers engineered them to be used with the Sonos Amp. When connected to the Amp, you can wirelessly stream music to the speakers through the Sonos App or AirPlay 2.
All in all, these speakers are a brilliant audio solution for your patio and backyard. You'll have to pay a premium for the Sonos Outdoor Speakers' connectivity and ease of use. In return, these speakers will provide you with flawless, crystal-clear outdoor audio for years to come.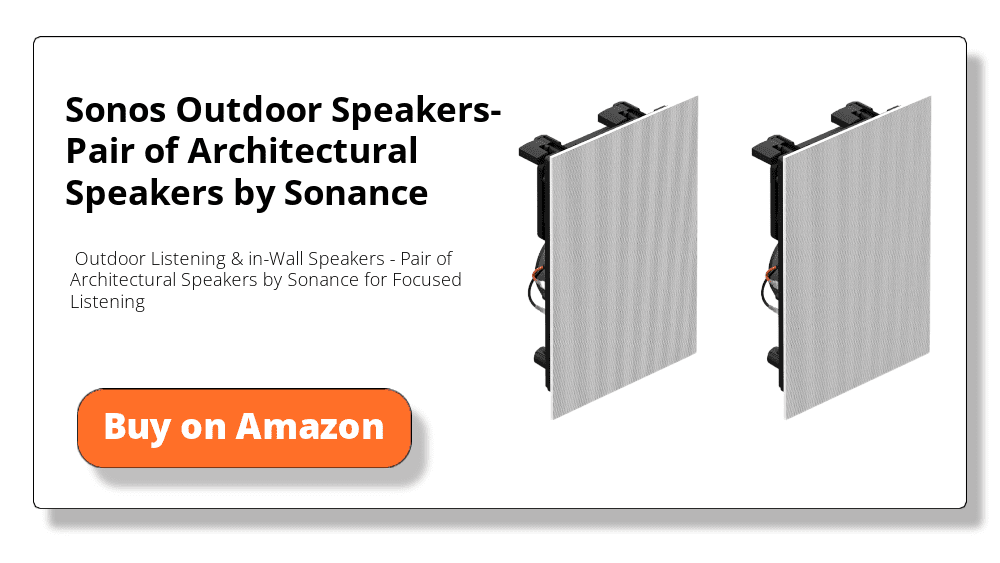 Also Good
Wirecutter gives the OSD Audio AP650 high marks for its wonderfully clear sound. We think these speakers deserve the praise. That said, the discerning audiophile who takes a Near-Field Scanner to these speakers may have issues with the results.
We can't say that these are first-rate hi-fi speakers. Those will cost you a little more. Even so, the AP650 speakers will handily push enough bass for R&B, hip-hop, and rock for an afternoon barbecue.
They don't require much power to deliver loud volumes, which means you can pair them with a small amplifier like the Fosi Audio BT20A.
We mounted the speakers in the exact spot where we'd earlier situated the Atrium 4. The AP650'S were also easy to install and they sounded fantastic, as well. We have paid double in the past for similar name-brand speakers that couldn't match the same bass output.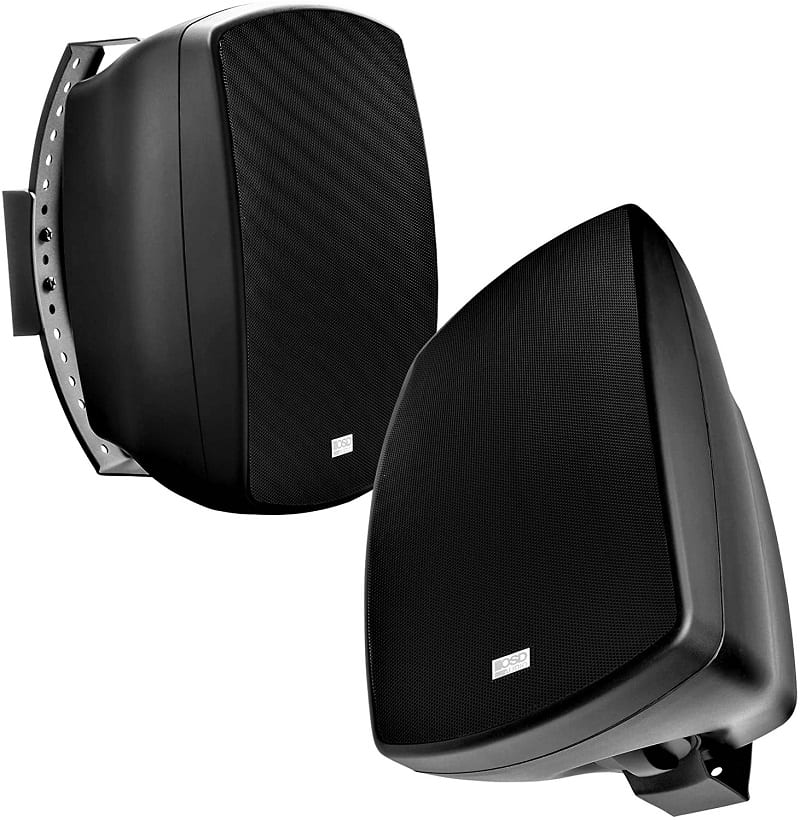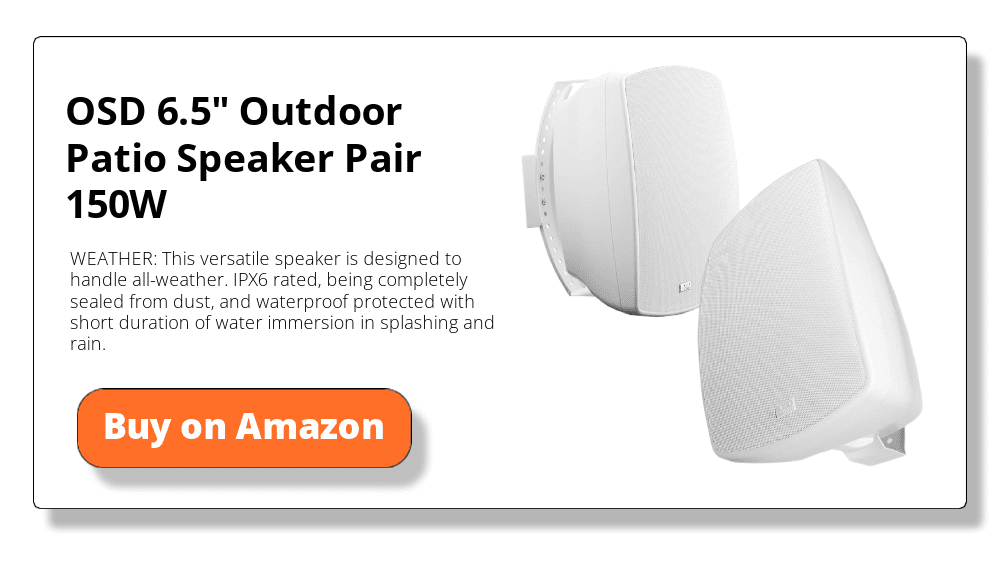 The speakers are fully sealed, too. "You don't need to worry about water, dust, or bugs getting inside," says Wirecutter's Brent Butterworth.
Overall, we liked the exceptional build quality of our test pair of AP650s. These speakers are better made than most models in their price range. They have a thicker enclosure and a sturdy, powder-coated mounting bracket.
---