Doctor Who has become a worldwide phenomenon as well as the BBC's flagship television series. For those who don't know, the show – a sci-fi and fantasy staple in the United Kingdom since 1963 – concerns the exploits of an alien called the Doctor. The Doctor travels through time and space in something called the TARDIS, a blue police box that's bigger on the inside.
In more than 50 years of Dr. Who's adventuring, he and his travelling companions have encountered a range of strange creatures, including a variety of domestic and extraterrestrial cats!
Our Pick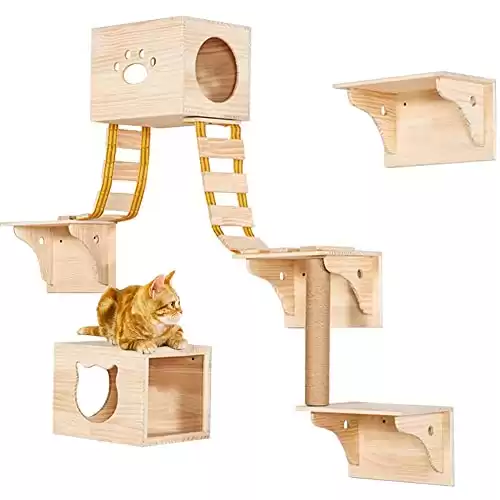 9pcs Wall Wood Cat Climber Set
Cats have an instinctual need to climb and scratch. Perfect play structure to bring out the acrobat in your cat, physically and mentally challenge your feline friend.
Buy on Amazon
We earn a commission if you make a purchase, at no additional cost to you.
11/26/2022 12:39 am GMT
If you are a fan of the show and you happen to own a cat, then this project is definitely for you. What cat wouldn't love this tardis to play in?
Give your feline friend a place of his or her own with this DIY tardis cat fort, and your pet will never bother you and your furniture pieces again. Well, probably 😛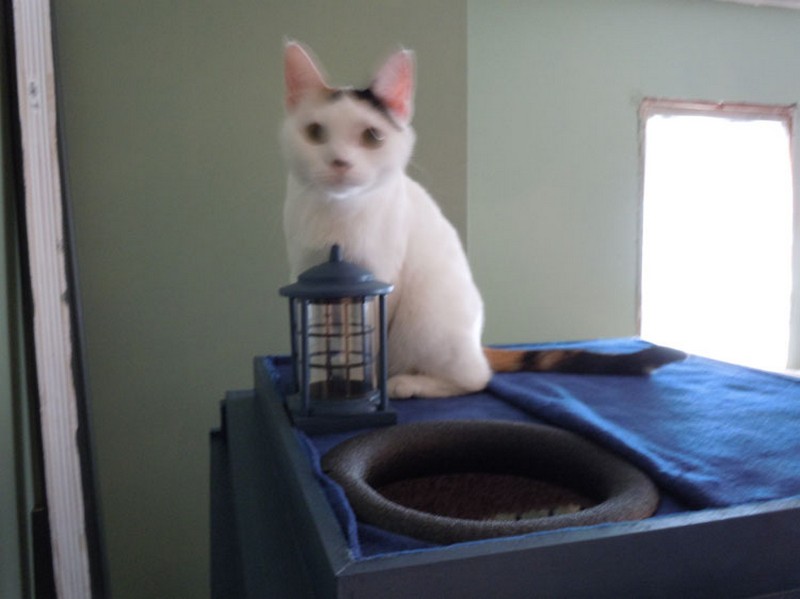 What are the materials needed to make a tardis cat fort?
This tardis is perfect for you Dr. Who fans because of the fine details, and a perfect home for your cats too, especially with its interior. It's cozy, and it has many levels where they can play and sleep.
Would your cats love a cool cat fort like this?
You'll need these materials:
.040 Styrene
Carpet – for the interior
Wood Glue
Putty
Spray Paint/Paint
Drawer Pull – for the door
Hinges
Foam Tubes
Large Cardboard Tube
And these tools:
Table Saw
Drill
Sander
Scissors
Click on any image to start the lightbox display. Use your Esc key to close the lightbox. You can also view the images as a slideshow if you prefer 😎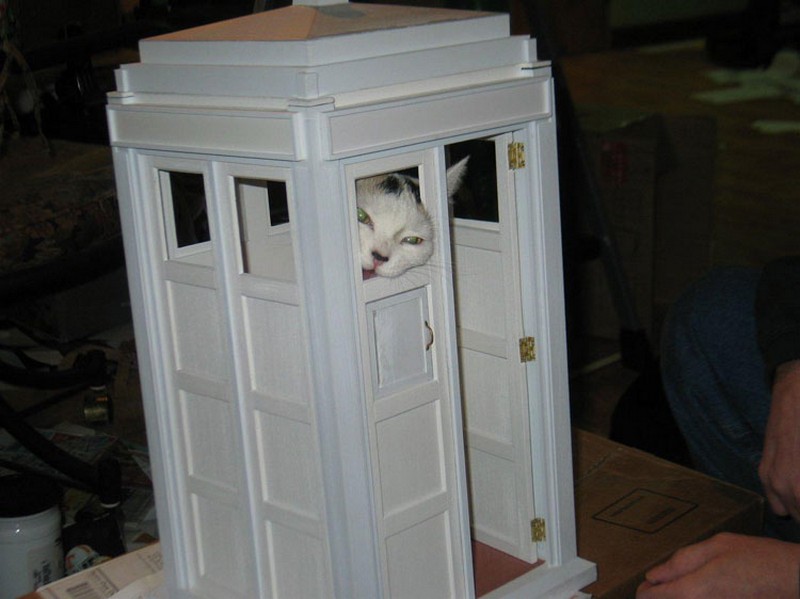 If you liked this project, you will also like viewing these pets home…