Doctor Who has become a worldwide phenomenon as well as the BBC's flagship television series. For those who don't know, the show – a sci-fi and fantasy staple in the United Kingdom since 1963 – concerns the exploits of an alien called the Doctor. The Doctor travels through time and space in something called the TARDIS, a blue police box that's bigger on the inside.
In more than 50 years of Dr Who's adventuring, he and his traveling companions have encountered a range of strange creatures, including a variety of domestic and extraterrestrial cats!
If you are a fan of the show and you happen to own a cat, then this project is definitely for you. What cat wouldn't love this tardis to play in?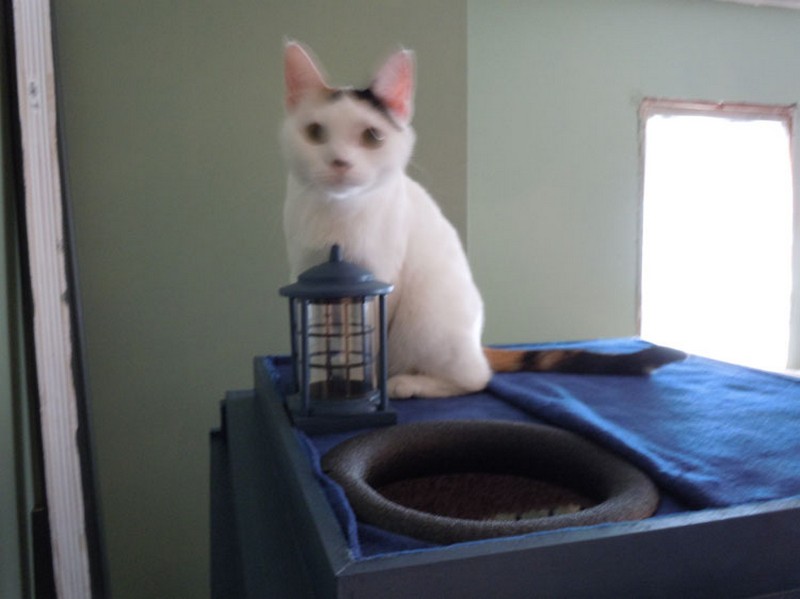 Give your feline friend a place of his or her own with this DIY tardis cat fort, and your pet will never bother you and your furniture pieces again. Well, probably 😛
This tardis is perfect for you Dr. Who fans because of the fine details, and a perfect home for your cats too, especially with its interior. It's cozy, and it has many levels where they can play and sleep.
Would your cats love a cool cat fort like this?
You'll need these materials:
.040 Styrene
Carpet – for the interior
Wood Glue
Putty
Spray Paint/Paint
Drawer Pull – for the door
Hinges
Foam Tubes
Large Cardboard Tube
And these tools:
Table Saw
Drill
Sander
Scissors
Click on any image to start lightbox display. Use your Esc key to close the lightbox. You can also view the images as a slideshow if you prefer 😎
If you liked this project, you will also like viewing these pets home…