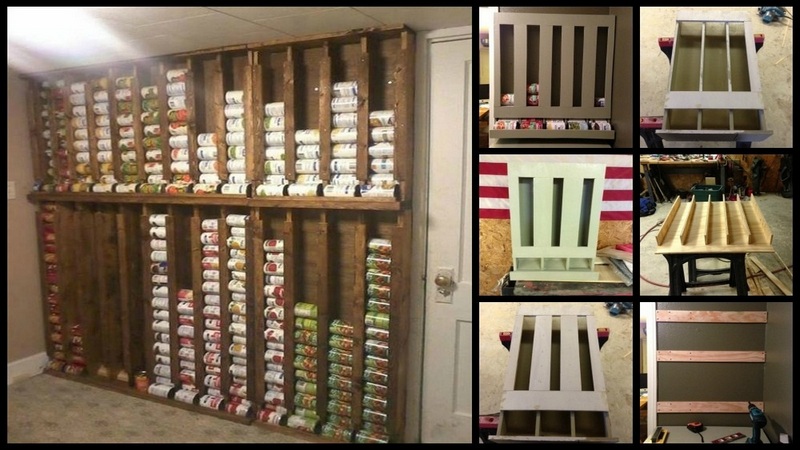 Canned food arrived in our cupboards by way of the British inventor and businessman Bryan Donkin. Donkin bought a patent for a tin food container designed to be sealed and heated to preserve food.
The inventor behind the patent was a Frenchman named Philippe Girard. Donkin bought the patent for £1,000 and spent two years reworking it for mass production.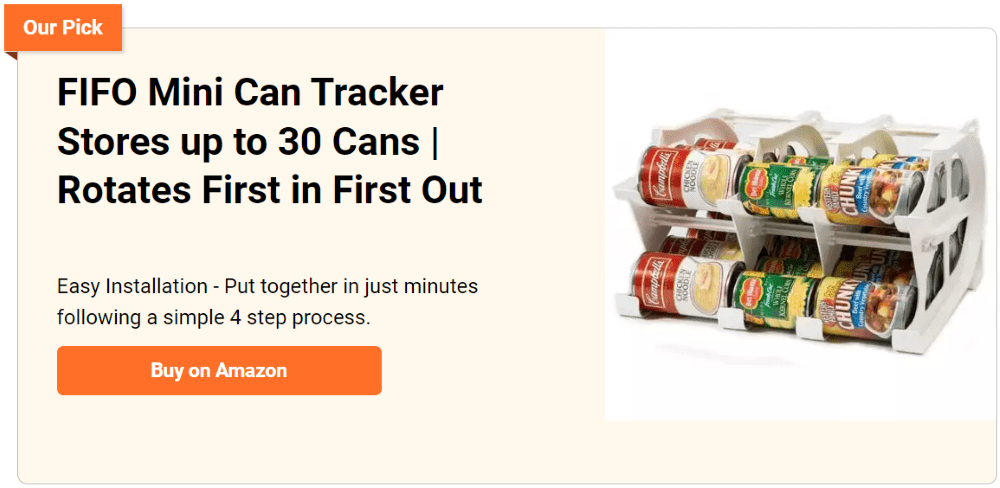 Today, most households keep some staple canned food – tinned tomatoes, baked beans, chicken soup, etc. but finding them when they are jumbled up in the back of the cupboard can be irritating.
This project not only allows you to grab the right in every time, but it also means that you use the oldest stock first and can see at a glance when something needs to be replenished.
What are the things to consider when building a DIY rotating can food dispenser?
Building a rotating can dispenser can be a great way to save space and time in your kitchen. However, before you start your project, there are a few things you should consider:
1. The type of cans you will be using. Make sure the dispenser is designed to accommodate the size and shape of your cans.
2. The total weight of the cans. Heavier cans will necessitate a smoother system to rotate the dispenser.
3. The capacity of the dispenser. Ensure the dispenser is large enough to hold the number of cans you want to store. When you are planning to build a can dispenser, it is important to keep things like usability, stability, and durability in mind. You also want to make sure that it matches your kitchen design and decor. A can dispenser can be a great addition to your kitchen, and with a bit of planning, you can build one that will last for years.
4. The rotation speed. A slower rotation speed is gentler on your cans and keeps them from tipping over.
5. Tools and skills required to complete the DIY project. You should have the necessary tools and skills to complete the task quickly and efficiently.
6. Time commitment is required. Before beginning any DIY project, consider the time commitment required to see it through to completion. In the case of the DIY can dispenser project, you should account for the time it takes to measure, cut, and drill the holes, as well as assemble the product. If you are unsure whether you have the time to devote to this project, it is best to seek professional assistance.
What are the best design ideas for rotating can dispensers?
Storing all of your canned goods in your kitchen cabinets is a waste of space. The cans in the back of the cabinet are frequently old and out of date. With a rotating can dispenser, you can store and see all of your cans at once, and you don't have to worry about old cans getting lost in the back of your cabinets.
1. One-size-can storage system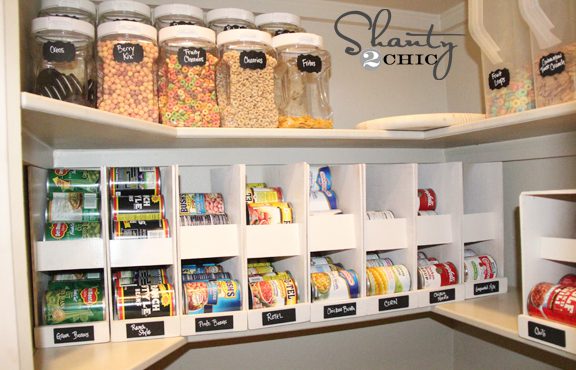 This innovative can dispenser storage system is perfect for any home or office. The one-size-can storage system can hold any size can, making it perfect for organizing your space. It can be easily mounted on any wall or placed on a countertop, making it a versatile storage option for your home or business.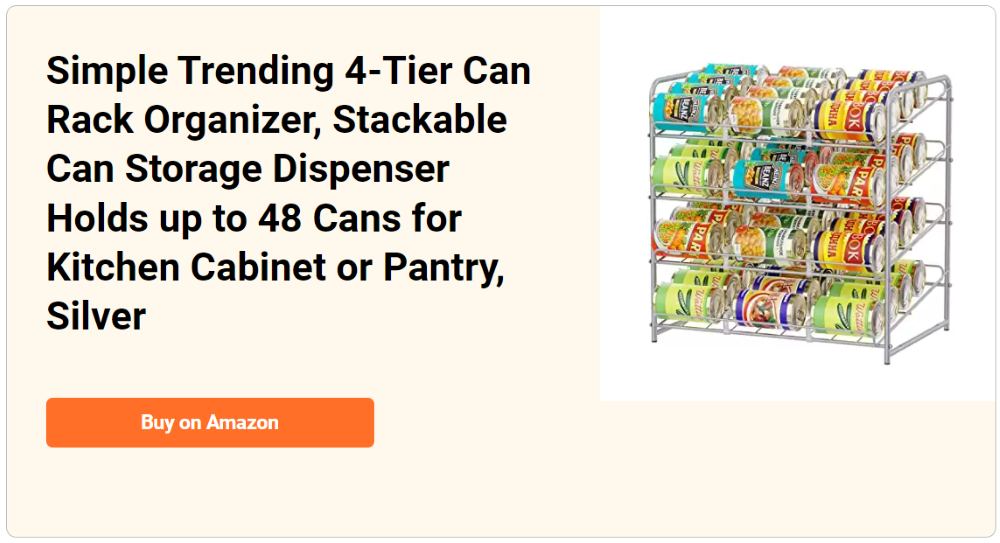 Its design takes up minimal counter or wall space. And its mounting system makes it a snap to install. With its smooth lines and attractive finish, this dispenser is sure to complement any decor.
2. Portable can storage system
If you're looking for an easy and efficient way to store your canned foods, consider investing in a portable can storage system. This type of system is perfect for small kitchens or pantries, as it can be easily moved and stored out of the way when not in use. Plus, it's a great way to keep your cans organized and easy to access.
This durable and sturdy system features four wheels for easy mobility and can be easily stored in a closet or pantry. With its sleek and compact design, it is a must-have for any home.
3. Horizontal can storage system
Adding a horizontal can dispenser system to your kitchen can help to keep things completely organized and tidy. This can help you save time and energy when cooking, as you can easily see and grab the can you need without having to search through a cluttered pantry. Additionally, this can also help to prolong the shelf life of your food items as they will be better protected from moisture and pests.
4. Vertical can storage system
A vertical can storage system can assist you in organizing your kitchen or pantry. This type of system typically includes tall and skinny shelves that make it easy to store cans vertically. This can help you save space and find items more quickly, especially if you're in a hurry.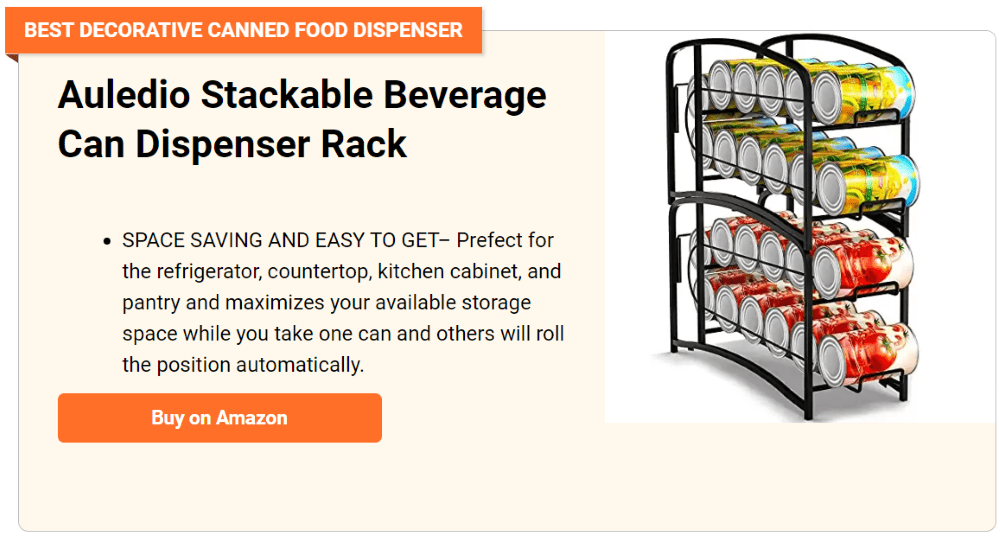 5. Small cabinet can rotator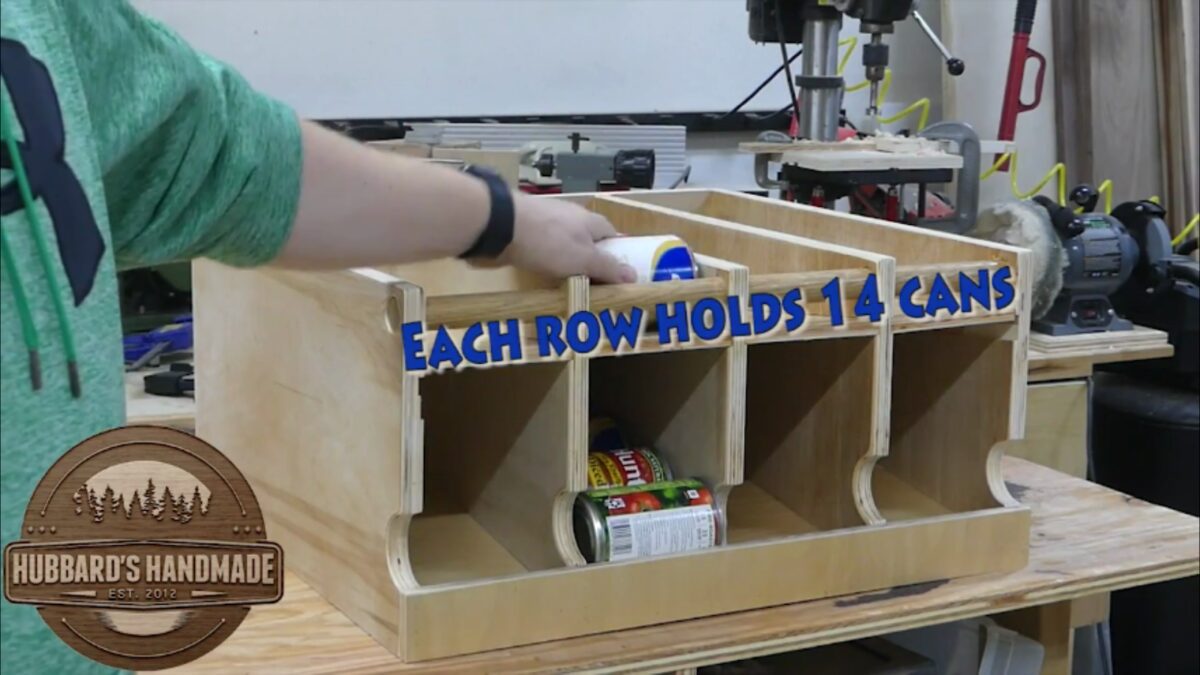 A small cabinet rotator can be a great addition to any home. With its compact size, it can easily fit in any space, and its rotating mechanism makes it perfect for storing and accessing items quickly.
The design is also simple, but keep the size and weight of the items to be stored in mind. It should be strong enough not to topple over.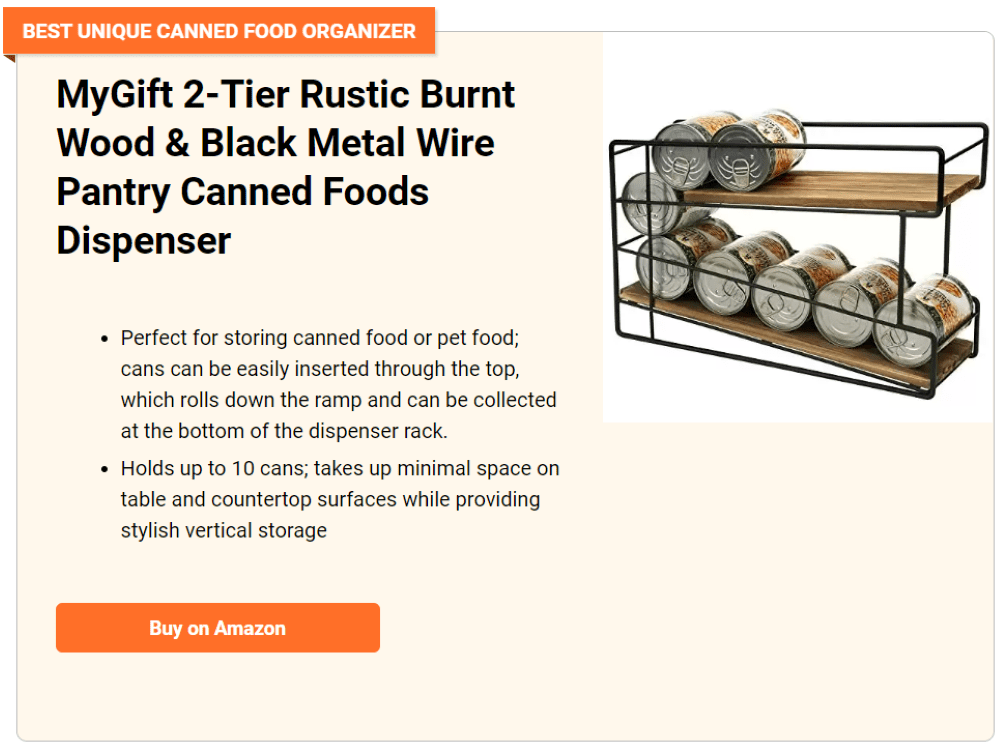 Which rotating can dispenser design befits your kitchen?
A wall-mounted can dispenser is the best type of can dispenser to have, especially if you have a smaller kitchen or pantry. It can hold 32 cans on the wall in less than 4″ of space, freeing up valuable counter and cabinet space. The clear acrylic glass keeps the contents visible, allowing you to always know what you have on hand. The organizer automatically rotates older cans to the front, making it easy to grab what you need while ensuring that nothing gets lost in the back.
The simplicity of this design⁠—all 1×3 boards screwed together and topped with acrylic glass⁠—is what makes it so appealing. The key is to cut the bottom at an angle so that the cans stay in the divider. The clear acrylic glass on the front allows you to see how many cans of diced tomatoes (or anything else) you have on hand at all times.
You can paint the wood to give it a more polished appearance or leave it natural. It will be a straightforward but effective addition to your kitchen.
To summarize the benefits of a wall-mounted can dispenser…
This sleek, low-profile can dispenser is perfect for the modern home
Its space-saving design means it takes up minimal wall space
Its rotating mechanism keeps older cans at the front
Cans will not fall out on their own, making this a safe and convenient option for the whole family
Anyone can do it using ready-made materials and basic tools
The clear glass front keeps cans visible, making inventory easier
This can be adjusted to fit cans of various sizes
Are there other factors to consider when storing canned foods?
Canned foods are a convenient and affordable option for many people, but they come with a limited shelf life. Several factors can affect how long canned foods will last, including the type of food, the canning process, and storage conditions.
1. Type of food: Certain foods, such as fruits and vegetables, are more acidic than others. This means that they can cause the canning process to break down over time, leading to a shorter shelf life.
2. Canning process: The canning process itself can also affect the shelf life of canned foods. If the food was not canned properly, it will not last as long as food that was canned correctly.
3. Storage conditions: Canned foods should be stored in a clean, cool, and dry place. Canned foods are at risk of spoilage when stored at temperatures above 100 degrees Fahrenheit. While the nutrient content of canned foods also decreases at prolonged storage temperatures above 75 degrees Fahrenheit. Canned foods stored in glass jars can also be affected by light, causing color changes and further nutrient loss.
Conclusion
Investing in an efficient can dispenser can help to reduce food waste and ensure that you are using the oldest canned foods first. Try to rotate your canned foods so that the oldest is used first, and aim to use them within one year. Try to keep your canned foods for no more than one year to ensure optimum freshness and quality.
If you're looking to improve your efficiency in the kitchen, one small device you should invest in is a rotating can dispenser.
Click on any image to start the lightbox display. Use your Esc key to close the lightbox. You can also view the images as a slideshow if you prefer 😎
Thanks to Wilker Do's for this great project. You can get step-by-step instructions here…
If you liked this project, you will also like viewing these Storage ideas…