Canned food arrived in our cupboards by way of the British inventor and businessman Bryan Donkin. Donkin bought a patent for a tin food container designed to be sealed and heated to preserve food.
The inventor behind the patent was a Frenchman named Philippe Girard. Donkin bought the patent for £1,000 and spent two years reworking it for mass production.
Today, most households keep some staple canned food – tinned tomatoes, baked beans, chicken soup etc. but finding them when they are jumbled up in the back of the cupboard can be irritating.
This project not only allows you to grab the right tin every time, but it also means that you use the oldest stock first and can see at a glance when something is running low.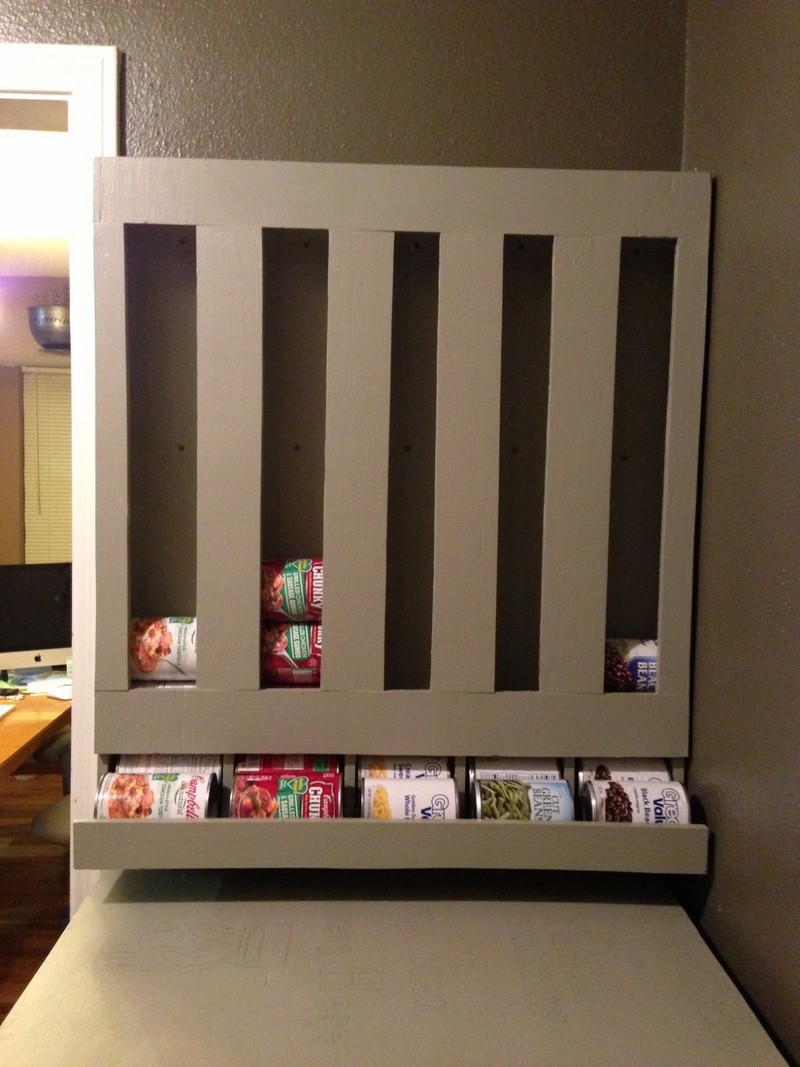 It's quick and easy to build. And is inexpensive when built from scrap materials from your previous projects. You can personalize it to fit in the space available in your home.
Materials:
½ Plywood
¾ Plywood
Sand Paper
Wood Glue
Primer
Paint
Tools:
Nail Gun
Table Saw
Paint Brush
Click on any image to start lightbox display. Use your Esc key to close the lightbox. You can also view the images as a slideshow if you prefer 😎
If you liked this project, you will also like viewing these Storage ideas…