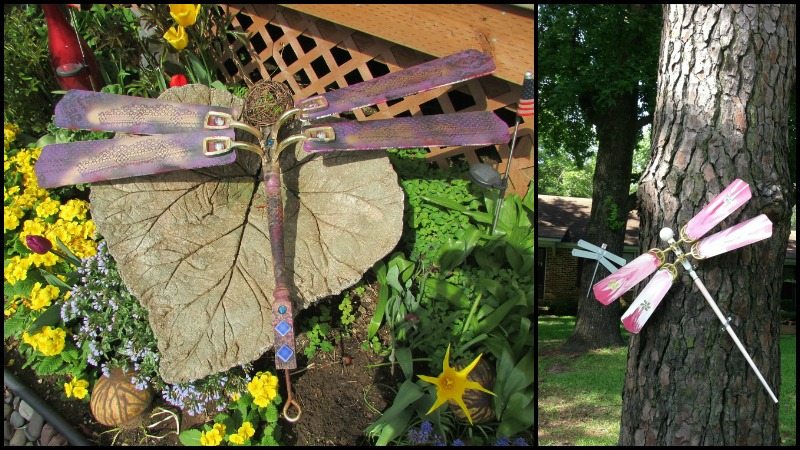 Let giant dragonflies invade your garden or yard by upcycling old ceiling fan blades! This outdoor decor is sure to make passers-by take a second look…
Don't have an old ceiling fan? Why not search your local thrift store? And while you're there, go look for a straight but carved table leg because you'll be needing it, too!
This is a great upcycling project where you can also make use of certain scrap materials that seem, well, useless. You can take small, excess tiles, pebbles — any trinkets — to add detail to your dragonfly.
Yes — it will also look great as indoor decor for big empty walls!
Take a look at some beautiful examples of ceiling fan blades from various DIY-ers through the gallery below and be inspired to make your own.
Materials:
Old Newspaper (for covering work area)
Old Ceiling Fan Blades
Table Leg
Gate Hook
Twig Ball (or any material you can use as the head)
Spray Paint
Lace (or any other materials for designing the dragonfly)
Masking Tape
Screws
Protective Mask
Wires (optional, for feet)
Tools:
Click on any image to start the lightbox display. Use your Esc key to close the lightbox. You can also view the images as a slideshow if you prefer 😉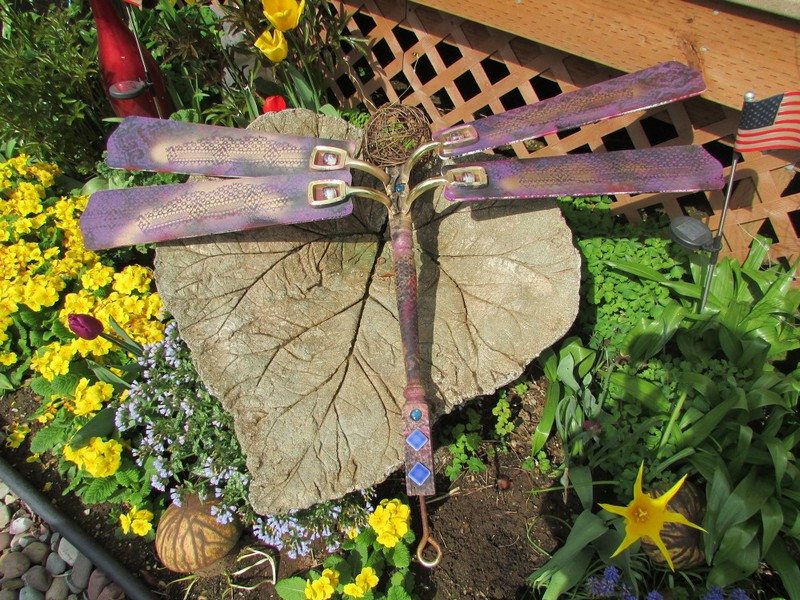 Thanks to Lucy Designs for this great project. You can get step-by-step instructions here…
If you liked this project, you will also like viewing these recycled and repurposed ideas and DIY garden art ideas.