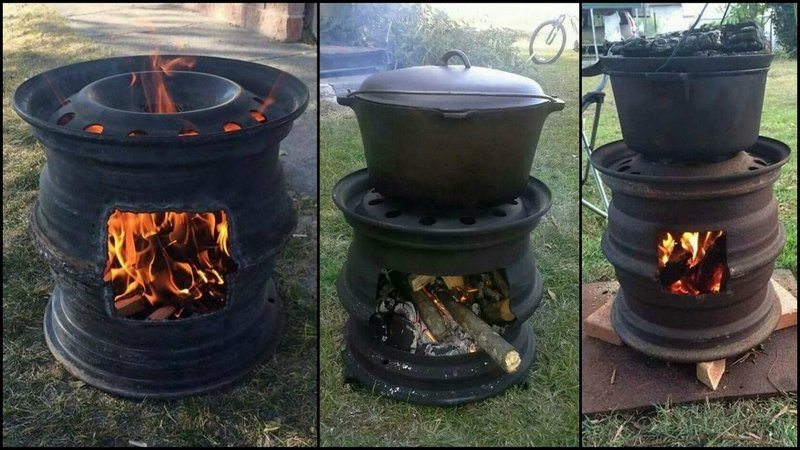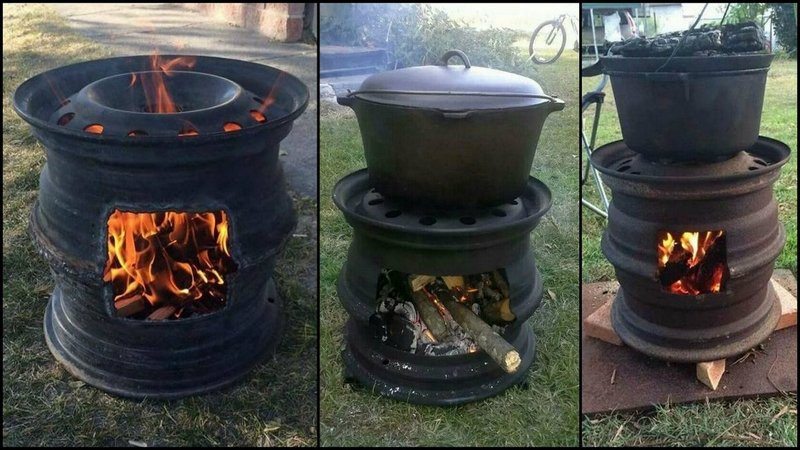 People love to barbecue for many reasons. It's a great way to socialize and enjoy the outdoors. Cooking outdoors also allows you to enjoy the natural flavours of food. When done right, barbecuing can be a healthy cooking method. Food cooked over an open fire outdoors is naturally fresher.
Grilling outdoors is a great way to enjoy the fresh air and spend time with friends and family. A good outdoor grill just makes the entire cooking and dining experience a big event. You might say grilling outdoors is in our DNA. After all, that's how our ancestors cooked and ate their food. Grilling is a great way to add flavour to your food. When you grill outdoors, you can control the amount of heat and smoke that your food is exposed to, making it a great option for those who are looking for a healthier way to cook.
But why buy an expensive barbecue grill, when you can make one from junk materials? And this one is sure to be a great conversation starter, too!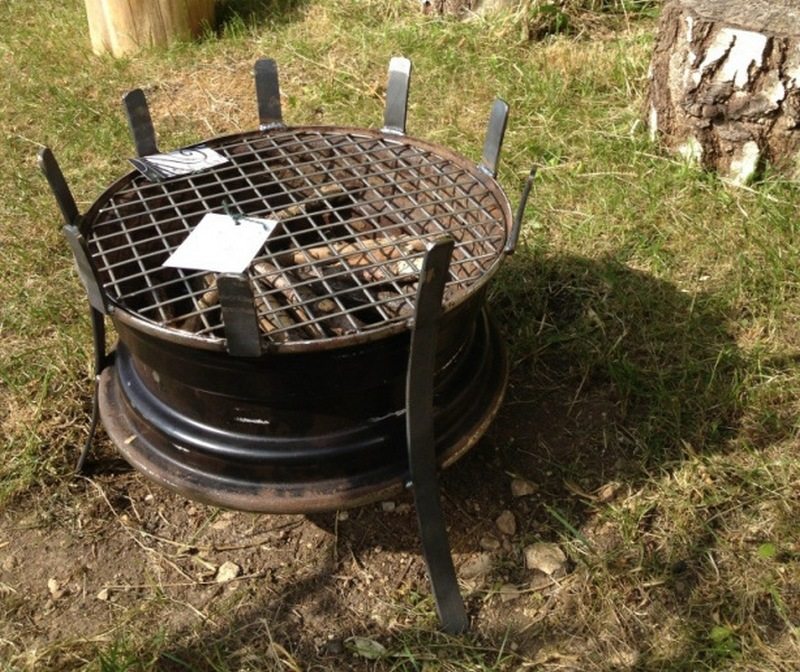 A Recycled Rim BBQ Fire Pit. It's made from old car or truck rims. You can find them at your local junkyard or salvage yard, or you might already have some sitting in your garage collecting dust. The local junkyard is also a great place to find old car rims.
The recycled rims make great BBQ fire pits because they are durable and heat resistant. Plus, they add a bit of industrial flair to your backyard.
The recycled rim BBQ fire pit project does require some welding and steel cutting but it's a project that could be accomplished over the weekend.
If you don't know how to weld, you can go to a shop or have an experienced friend help you. You might even acquire welding skills with this project! 🙂
Materials:
3 Used Steel Car/Truck Rims

Preferably 3 different sizes (in this rim BBQ fire pit project we will be using a 14-inch, 15-inch and 16-inch rims

Old Round Grill
Tools:
Welding Machine
Disc Angle Grinder
Sandblaster
Plasma Cutter
Click on any image to start the lightbox display. Use your Esc key to close the lightbox. You can also view the images as a slideshow if you prefer  😎
Steps to create a DIY recycled rim BBQ fire pit
The Ashpit
If you're looking for a way to keep your ashes contained while grilling, simply use the smallest one of your rims as an ashpit. Cut a round piece of metal to fit snugly inside the rim, and voila – you've got a catch basin for your ashes. Keep your grilling area clean and tidy, and make sure to empty the basin after each use.
All the ashes from the fire will be collected in the ashpit, and you can just lift the other rims and dumped the ashes. We will use the smallest rim as the ashpit. the one that has 14-inch diameter rim.
The Fire Pit
When it comes to the rim BBQ fire pit, the 15-inch rim will be at the bottom and the other 16-inch will be on top. In this step, you need to cut out the centre of the top wheel using a plasma cutter. As you do this, wear safety devices such as gloves and googles. Remember to take your time and be extra careful not to injure yourself.
Welding the two rims together is a simple process, but there are a few things you need to do before welding to ensure a strong and effective weld. First, remove any rust from the surface of the rims. This can be done with a wire brush or sandpaper or a grinder. Next, clean the surface of the rims with a degreaser to remove any dirt or grease. Once the surface is clean, you can begin welding the rims together.
After welding the rims together for your DIY rim BBQ fire pit, you'll now need to measure and cut the fire door. A 10-inch opening will be a great measurement for ou fire door. Mark it then cut it out using a plasma cutter. Then smothen the edges using a grinder.
The Grill
When it comes to grilling, you want to make sure you're using a grate. This will help ensure that your food doesn't stick to the grill and that it cooks evenly.
Well, do you want to have one of these rim BBQ fire pit? Then, start grabbing all the materials needed now!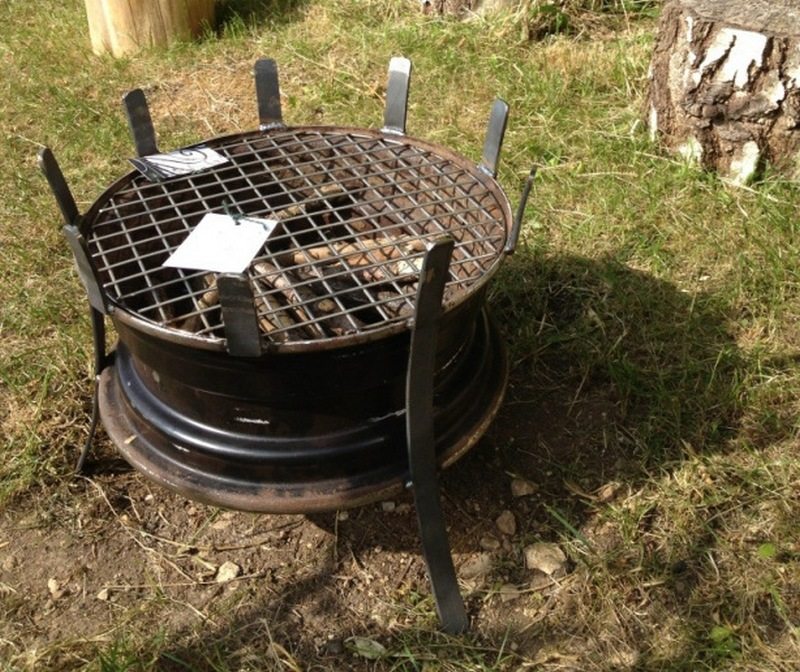 You can get step-by-step instructions here…