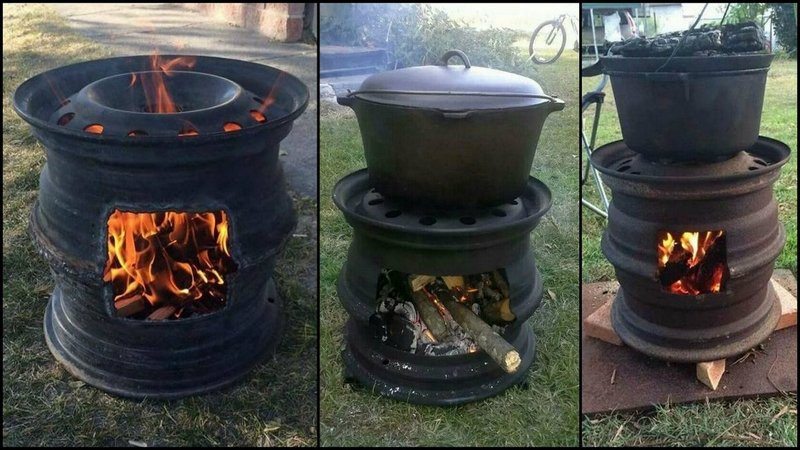 People love to barbecue. That's both a generalization and a plain fact. We all have different reasons for enjoying outdoor cooking and dining. Food cooked over an open fire outdoors is naturally fresher. And a good outdoor grill just makes the entire cooking and dining experience a big event.
You might say grilling outdoors is in our DNA. After all, that's how our ancestors cooked and ate their food
But why buy an expensive barbecue grill, when you can make one from junk materials? And this one is sure to be a great conversation starter, too!
It's made from old car or truck rims. You might already have some sitting in your garage collecting dust. The local junkyard is also a great place to find old car rims.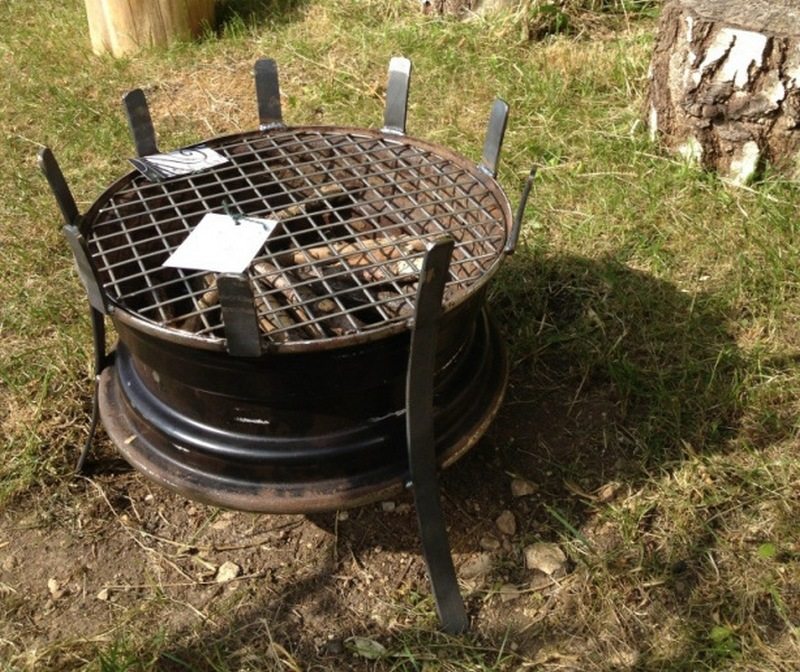 The project does require some welding and steel cutting but it's a project that could be accomplished over the weekend. If you don't know how to weld, you can go to a shop or have an experienced friend help you. You might even acquire welding skills with this project! 🙂
Materials:
2 Used Steel Car/Truck Rims
Old Round Grill
Tools:
Welding Machine
Disc Angle Grinder
Sandblaster
Click on any image to start lightbox display.Use your Esc key to close the lightbox. You can also view the images as a slideshow if you prefer 😎
You can get step-by-step instructions here…