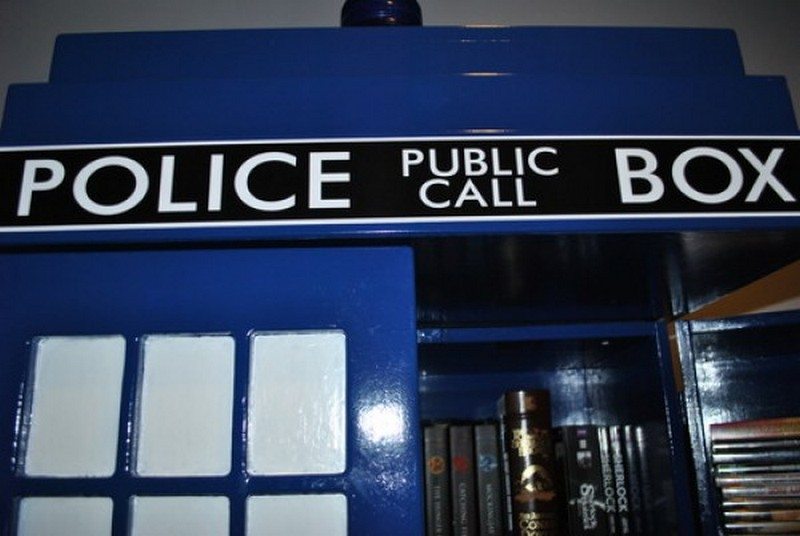 Here's a project for those of you who are fans of Dr. Who. Organize your books or collection by building a TARDIS bookshelf storage system!
What is a Tardis?
A TARDIS (pronounced tar-DIS) is a British slang term for "a big, black, often box-shaped, police box-like vehicle used in popular fiction". In popular fiction, a TARDIS is a time machine that, from the outside, appears to be a large blue police box. The BBC's official definition closely matches the popular usage, which originated in Doctor Who.
If you have a wide collection of books, you may be looking for a unique way to organize them. There are many different ways to organize books, and the best way for you will depend on your personal preferences.
Some people like to organize their books by genre, while others prefer to organize them by author or title. There are also many people who like to organize their books by color, which can be a great way to add a bit of visual interest to your shelves.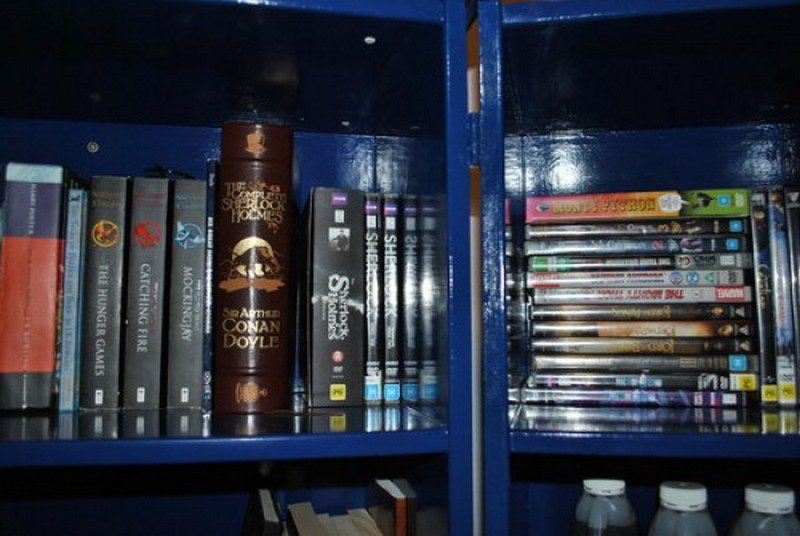 Creating a DIY Tardis bookshelf is one of the best ideas. A DIY TARDIS bookshelf is a unique piece of furniture and an awesome decorative addition to your room — a great conversation starter!
This TARDIS can serve as a bookshelf or as a storage place for your valuable collections. You may want to consider installing shelves inside your TARDIS bookshelf to help organize your things.
This will make it easier for you to find what you're looking for and will help keep your belongings more secure.
If you have particularly valuable items, you may want to consider installing a lock on the TARDIS door. You can also add a little extra flair to your Tardis bookshelf, consider adding a built-in speaker.
This would allow you to play music or audiobooks directly from the shelf, adding a whole new level of functionality and convenience. Plus, it would simply look cool to have a speaker built into your shelf.
If I were to build a Tardis bookshelf, I would also put some daylight white LED strip lighting to help me find what I'm looking for. (And to make it even more impressive, of course.)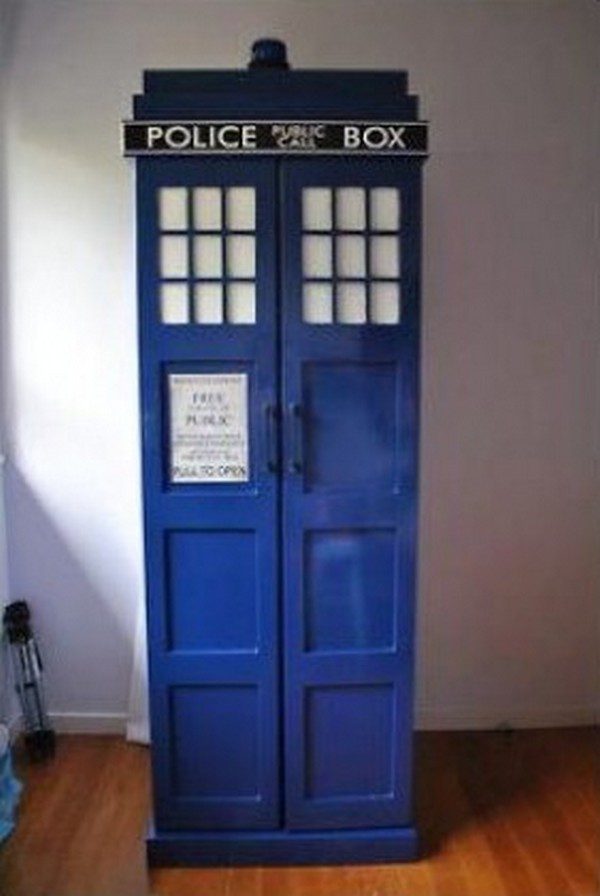 One advantage of daylight white LED strip lighting is that it can help highlight objects within an illuminated area, making them more noticeable. Another advantage of LED strip lighting is that it is easy to install; simply cut your desired length, strip, and mount.
There are many different ways to achieve this look, so be sure to do some research to find the best option for you. How about you — what would you change or add to this project?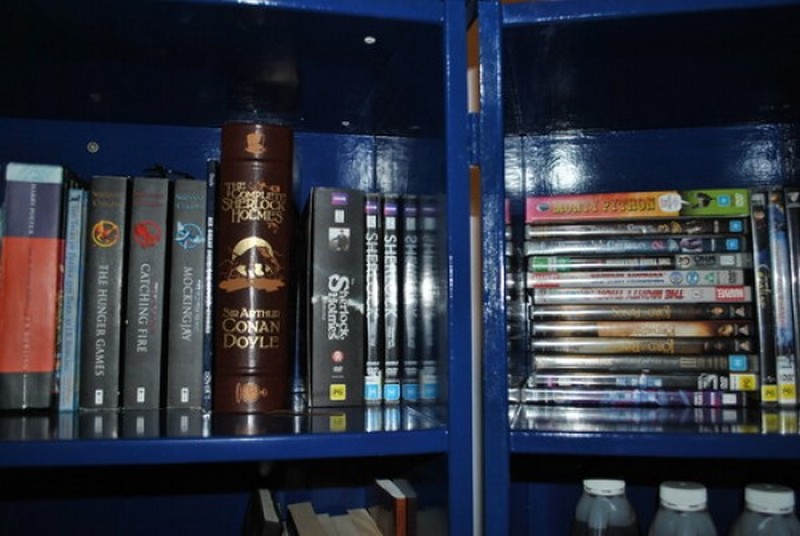 Are you in for the challenge of making your own TARDIS bookshelf? It's not as difficult as it may seem, and you'll have a lot of fun in the process. Plus, you'll get to show off your finished product to all your friends.
So what are you waiting for? Grab the materials below and start making your own tardis bookshelf!
You'll need these materials:
½" thick Wood
Oil Paint
Customized Stickers
6-volt Battery
On/Off/On Switch
MP3 Module
Speakers
Chargers for all the gear
Hinges
Screws
And these tools:
Table Saw
Drill
Paintbrush
Screwdriver
Sander
Click on any image to start the lightbox display. Use your Esc key to close the lightbox. You can also view the images as a slideshow if you prefer 😎
Thanks to Bow Ties and Gingham Shirts for this great project. Would you choose to have a Tardis Bookshelf?
If you liked this project, you can find similar projects here…