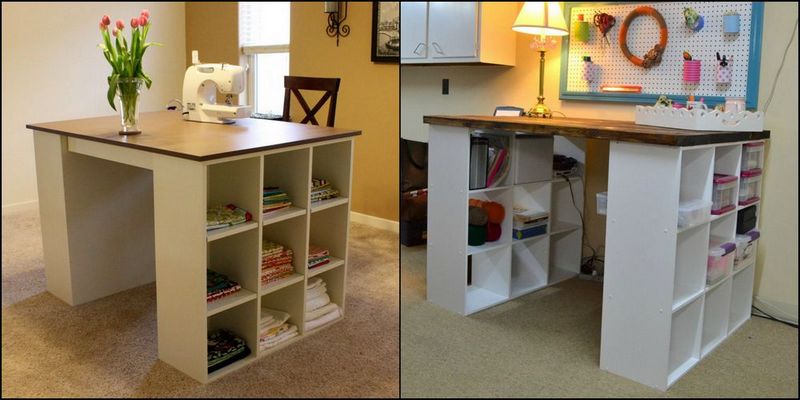 With two small bookshelves as table legs, a thick board for the working surface, and a little paint, you can build yourself a craft table.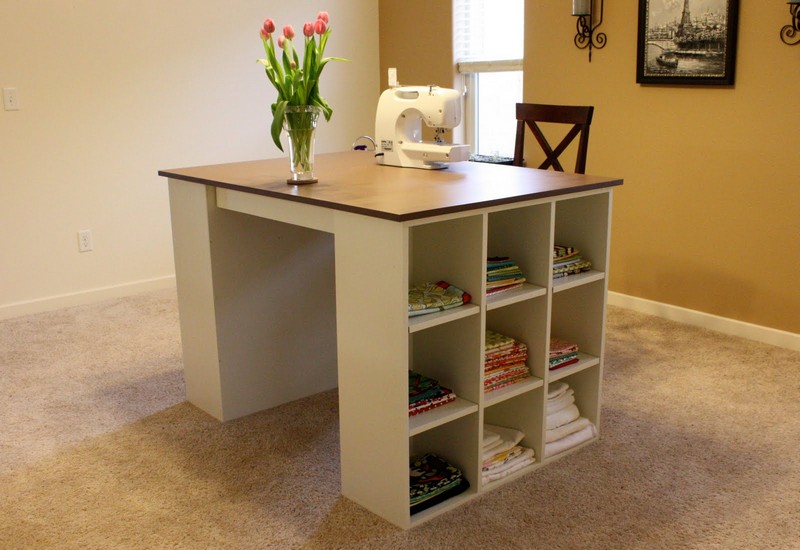 What makes this furniture idea perfect for arts and crafts is that you have great storage for all your supplies where you can easily access them. The wider table top and elevated height make work easier as well – they allow more space for you to move around.
Arts and crafts, small construction projects – what would you use this table for?
You'll need these materials:
2 Shelves – to serve as table legs
Wood – for table top
Wood Conditioner
Wood Stain & Polyurethane
Screws
And these tools:
Click on any image to start lightbox display.Use your Esc key to close the lightbox. You can also view the images as a slideshow if you prefer  😎
If you liked this project, you will also like viewing these furniture ideas…