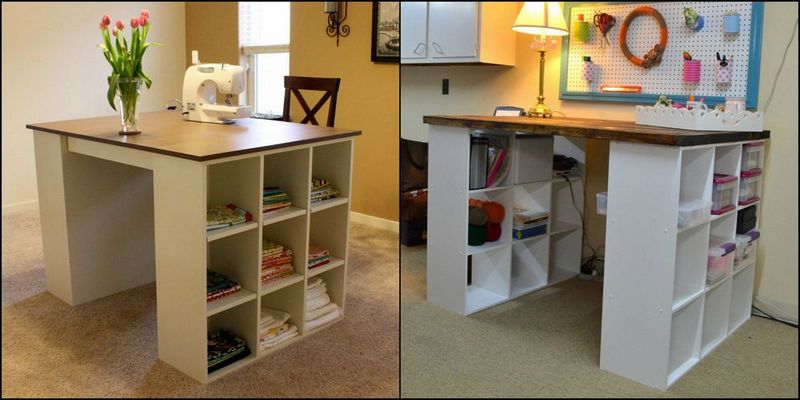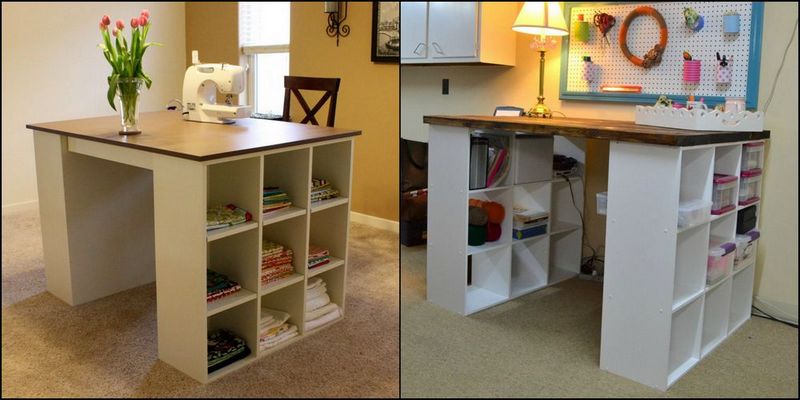 Have you ever dreamed of having your own craft table? A table where you can do anything you want, where you can make anything you can imagine? A place where you can be yourself and express your creativity?
If so, then I have the perfect solution for you. This bookshelf craft table is the perfect place for you to let your imagination run wild and create whatever you desire. It's sturdy and spacious, so you'll have plenty of room to work.
Plus, it comes with all the storage for the supplies you need to get started, so you can immediately start crafting your masterpiece.
You can build yourself a craft table with just a few supplies. Two small bookshelves that can be used as the legs, and a thick board makes a great working surface. A little paint is all that's needed to finish it off. This is a great project for anyone who loves to DIY.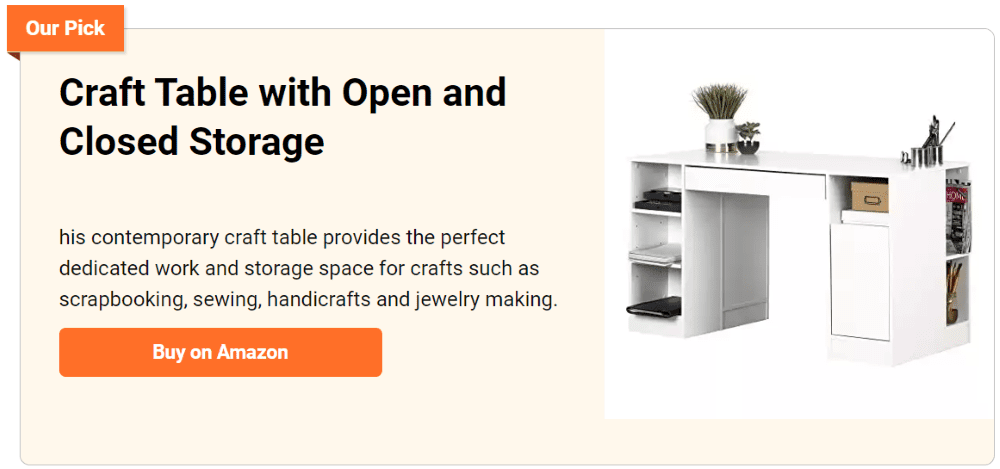 This quick and simple bookshelf craft table project will provide you with ample, easy-access storage for all your supplies. The wider tabletop and elevated height make work easier and they certainly allow more space for you to move around!
Plus, the added storage shelves are perfect for holding all of your crafting materials so they're within reach whenever you need them.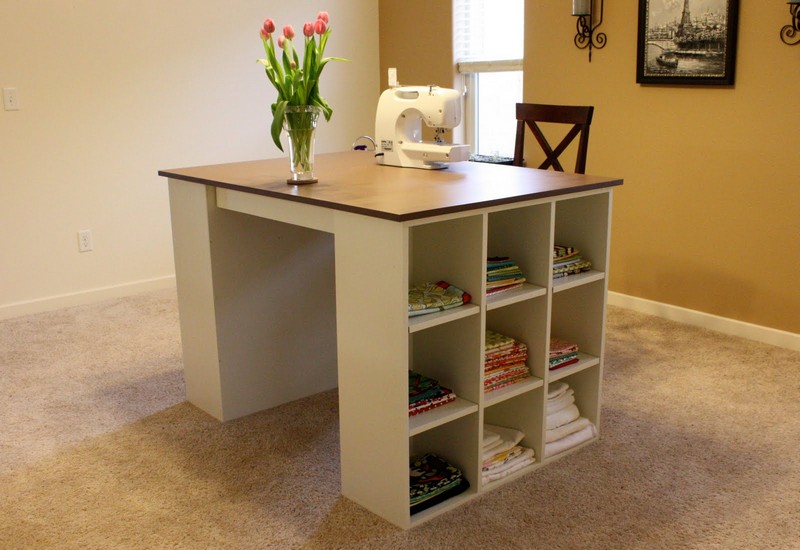 This table would be perfect for arts and crafts projects or small construction projects. It would provide a sturdy surface on which to work, and the size would be perfect for most projects.
Materials Needed to Create Your DIY Bookshelf Craft Table
You'll need these materials:
2 Shelves – to serve as table legs
Wood – for tabletop
Wood Conditioner
Wood Stain & Polyurethane
Screws
And these tools:
How to build your own DIY Bookshelf Craft Table
Gather the materials
All you need is 2 exact same-sized shelves that will match your stained tabletop. To build your bookshelf craft table, you will need 2 identical shelves that are the same size that will serve as the legs of your craft table and a wide timber as your tabletop.
Make sure that the shelves match your tabletop in terms of stain or colour so that your bookshelf craft table looks good when put together and cohesive.
Use wood stain, wood conditioner & Polyurethane for the tabletop
To stain your tabletop, apply the wood stain evenly with a brush, making sure to get into all the crevices. Allow the stain to sit for the recommended amount of time before wiping it off with a clean rag.
Next, apply the wood conditioner according to the instructions. Once the conditioner is dry, apply a layer of polyurethane to protect the tabletop.
Screw the tabletop to both shelves
Complete your bookshelf craft table by screwing the tabletop to both shelves. This will ensure stability and prevent the tabletop from wobbling or shifting. You can use any type of screw, but make sure it is long enough to go through both the tabletop and the shelves.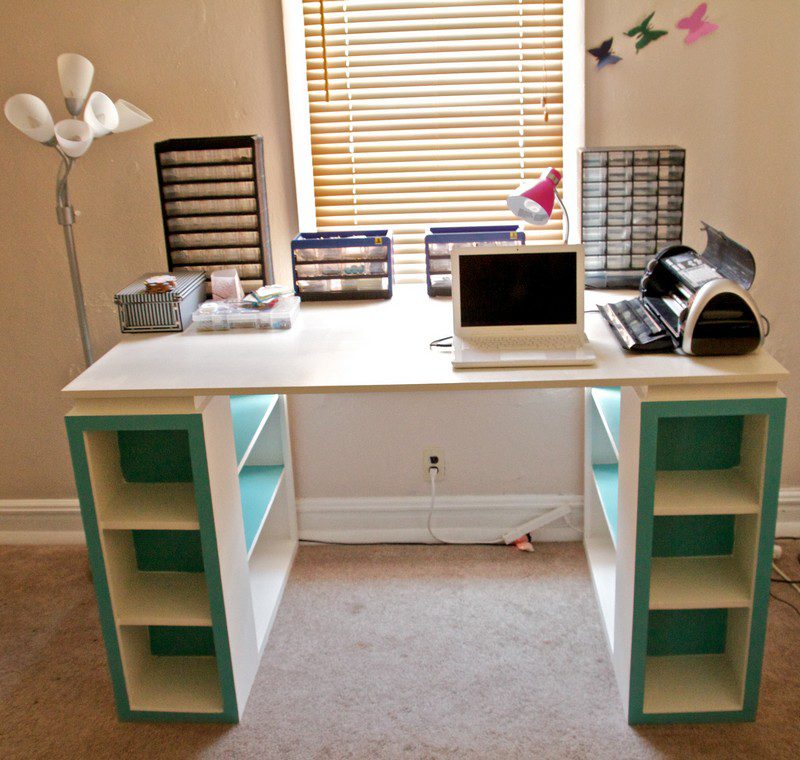 Thanks to NashvillePug for this great project. You can get the step-by-step instructions here…
Click on any image to start the lightbox display. Use your Esc key to close the lightbox. You can also view the images as a slideshow if you prefer 😎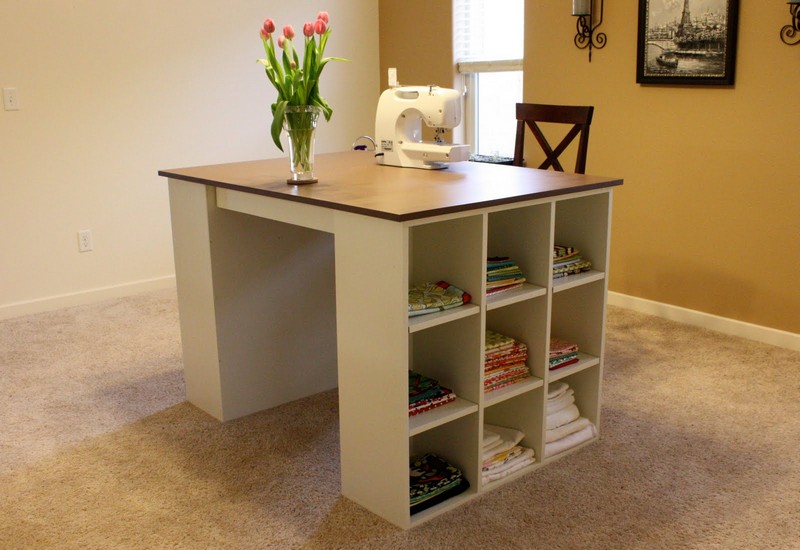 Do you think having a bookshelf craft table is a good idea? I think it would be great! Not only would it be a great way to organize all of your crafting supplies, but it would also be a great way to display your finished projects.
Plus, it would be a great conversation starter when people come over to your house!
If you liked this project, you will also like viewing these furniture ideas…