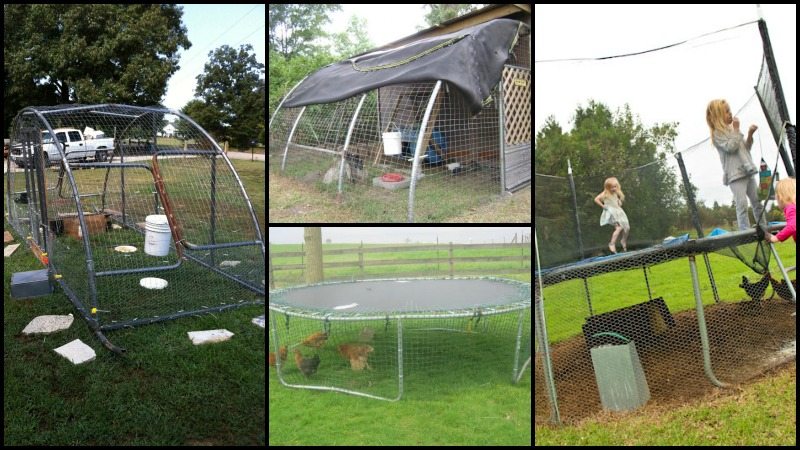 Have you got a trampoline that could do with a new life? Why not turn it into a DIY trampoline chicken coop!
Old trampolines are ideal for building a chicken coop if you want a quick and easy DIY project. It will make great chicken coops because they're easy and quick to build.
The frames of trampolines make big homes for your backyard chickens. It provides plenty of space for your backyard chickens to roam around.
Plus, trampolines are sturdy and durable, so your chickens will be safe and sound.
Creating a trampoline chicken coop could be as simple as enclosing the trampoline with chicken wire and lumber or you can add plywood extensions for an improved trampoline chicken coop. Some made drastic changes to the trampoline frame to provide a better, well-ventilated interior.
Adding a few extra feet to the height of the chicken wire fence surrounding the trampoline will give your chickens plenty of room to roam and explore without being able to fly away.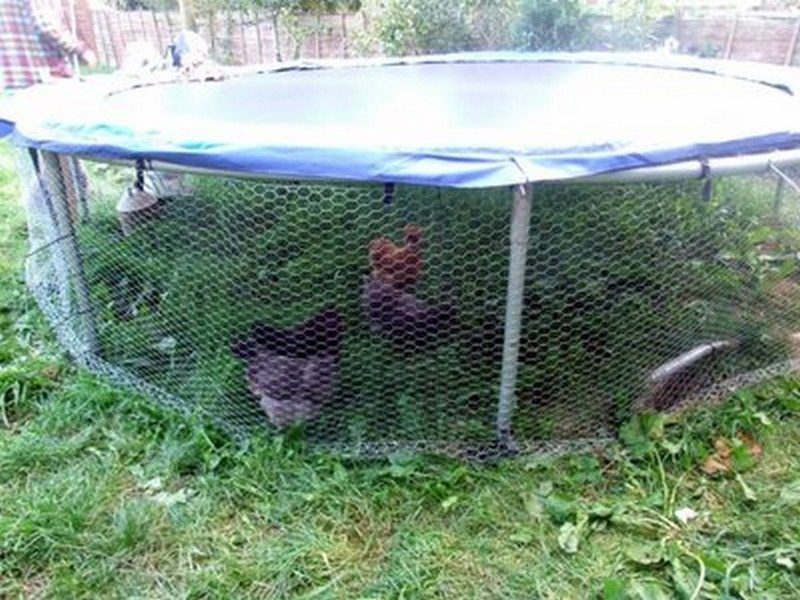 You can also make sure that the fence is secure by attaching it to the trampoline frame with zip ties or other fasteners. If you want to extend the life of your trampoline chicken coop, you can add a few simple features to help protect it from the elements.
A tarp over the top of the coop will help keep the rain and sun off of the trampoline, and you can also add some stakes around the perimeter of the coop to keep it from blowing away in strong winds. You can also add a few more tarps to the sides of the coop for additional protection from the elements.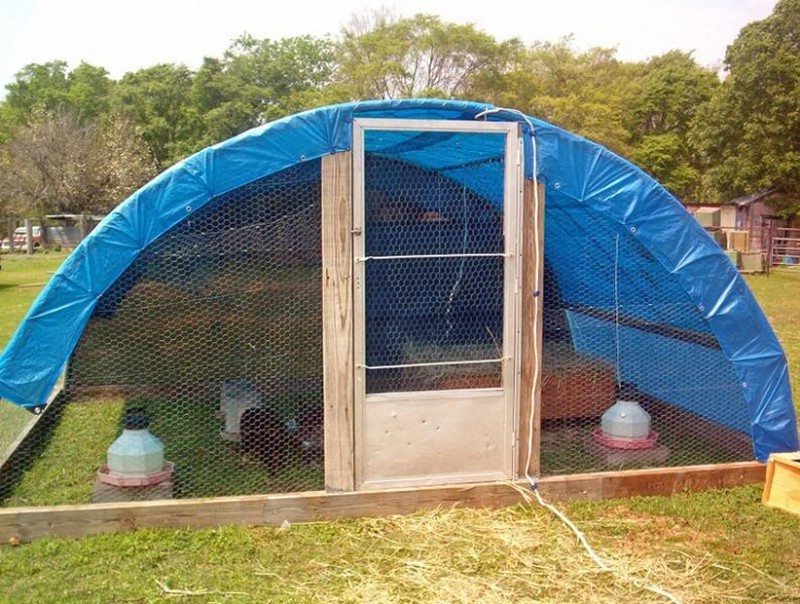 Things to consider before transforming an old trampoline into a chicken coop
The size of the trampoline.
You will need to make sure that the trampoline is big enough to comfortably house the number of chickens you want to keep.
The condition of the trampoline.
An old, worn-out trampoline will not make a perfect chicken coop. The chickens will need a safe, solid structure to live in.
The location of the trampoline is very important.
If the trampoline is in an area where it gets a lot of sun, it will get very hot inside the chicken coop. In this case, chickens will need to be able to get out of the sun to avoid getting too hot.
Chickens also need access to water so they can drink and cool off as needed. When the temperature gets too hot, chickens can become stressed and even die from heat exhaustion.
A good drainage system.
A trampoline is a great way to provide your chickens with a dry, safe place to sleep. However, it is important to make sure that the trampoline has a good drainage system to ensure that the chickens do not get wet.
Wet chickens can easily become sick, so it is important to make sure that they have a dry place to sleep.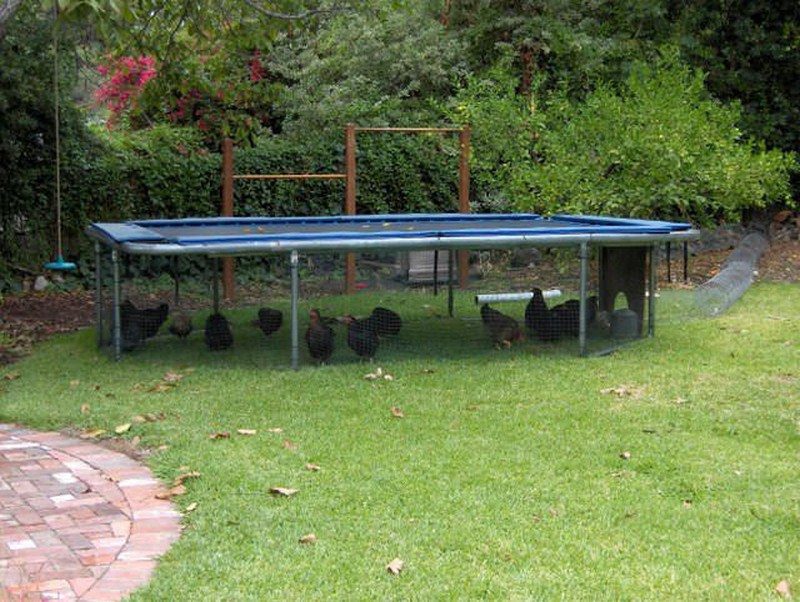 Be inspired and see the various ways you could turn an old trampoline into a trampoline chicken coop!
You'll need these materials:
Old Trampoline
Chicken Wire
12mm Plywood
1×2 Lumber
Covering Material
And these tools:
Saw
Hammer
Measuring Tape
Looking to build a chicken coop but don't want to spend a fortune? Check out our free chicken coop plans here…
Click on any image to start the lightbox display. Use your Esc key to close the lightbox. You can also view the images as a slideshow if you prefer 😎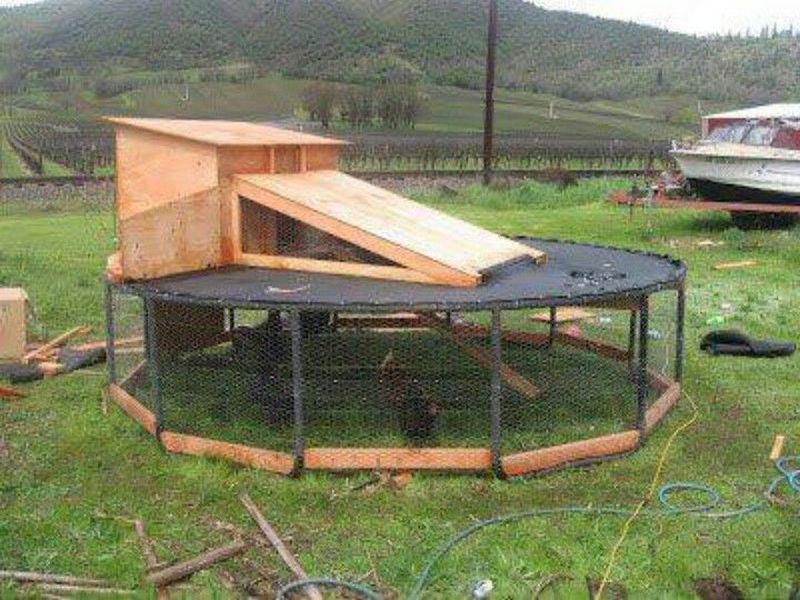 Thanks to American Nettings for this great project. You can get step-by-step instructions here…
If you liked this project, you will also like viewing chicken coop ideas…