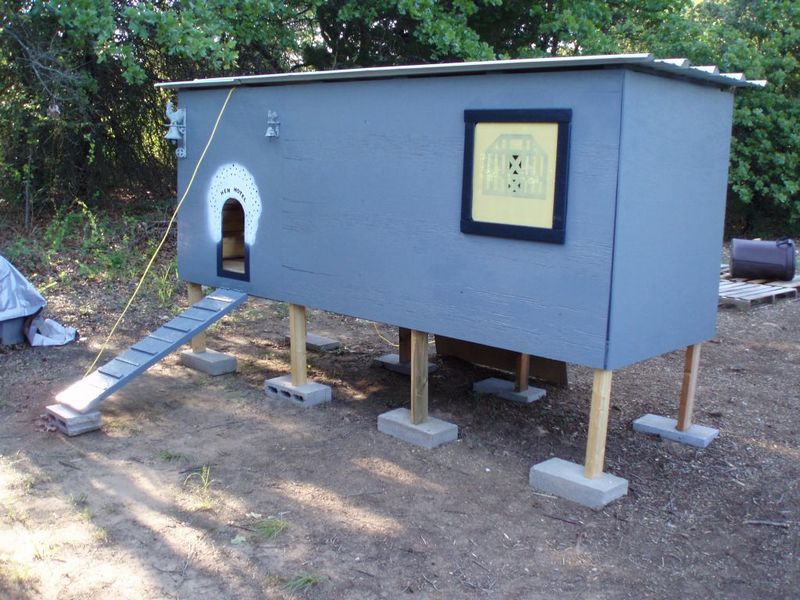 Chickens are among the best helpers in the garden. They are excellent at shredding compost. They are also good at plucking weeds, moving mulch, and digging holes in the soil if you need them. But raising chickens does mean some added responsibilities, and foremost among these is keeping them safe from predators.
For this, you need a chicken coop.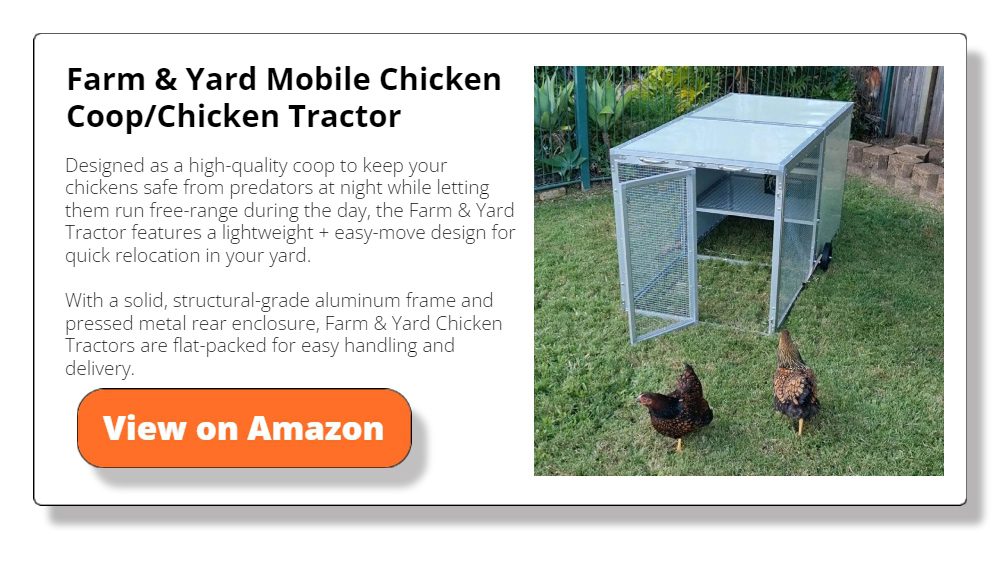 The best part is that you don't have to dismantle the pallets. You can easily join them together as long as the pallets are of the same size. It's easy to build and cost-effective.
What do you think of this chicken coop? Isn't it cool?
While advanced agricultural facilities with cutting-edge technology are commonly used by rural residents, urban dwellers who are passionate about poultry still utilize their backyard space by constructing a smart pallet chicken coop.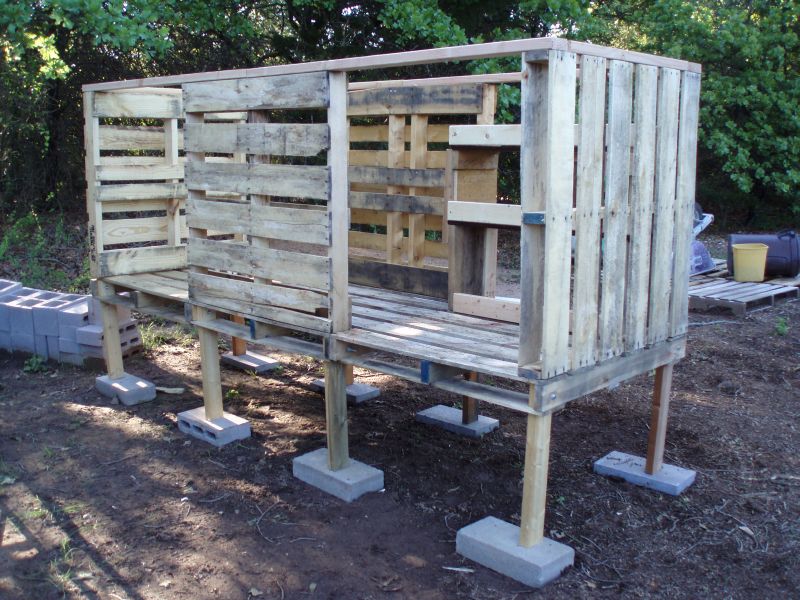 A Simple Guide to DIY Pallet Chicken Coop Building
Are you considering getting some chickens for your backyard? No problem! Just need to tap into that creative, resourceful, and DIY side of yours.
This guide is packed with all the deets on how to make it happen. You'll be chowing down on fresh eggs in no time.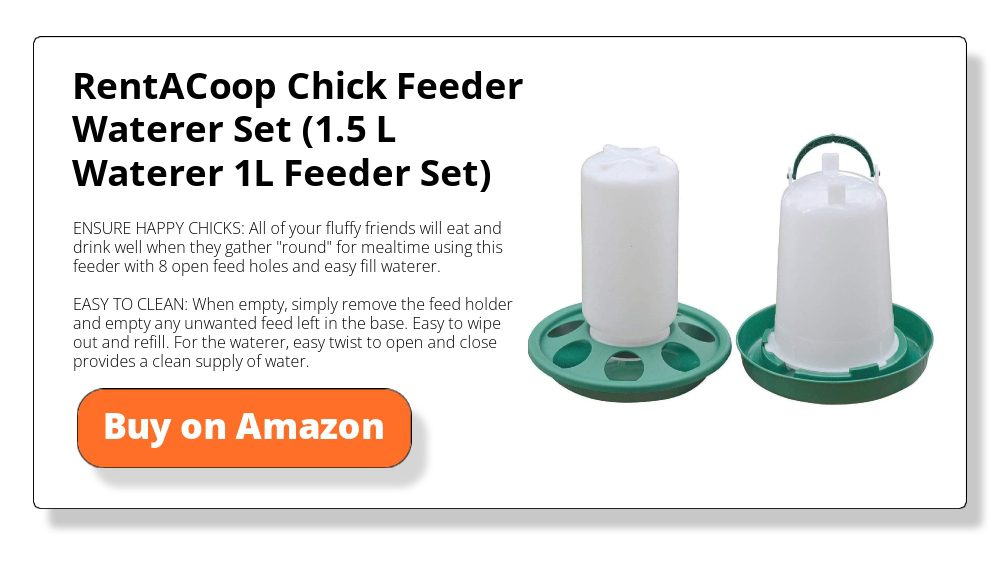 If you're in the mood for some DIY fun or want a new project to tackle, you gotta peep this sweet way to make your own chicken coop using pallets. No need to freak out about getting all the supplies, and don't sweat it if you're not a master craftsman, the steps are a breeze to follow. Plus, there are some seriously awesome tips to make your coop look totally epic.
Ready to start creating a cozy and secure home for your feathered friends? Dive in and discover the joys of building a DIY pallet chicken coop!
Materials
Pallets
1/2″ Plywood
18″ Square Glass
Rope
Bolts, Hex Nuts, and Washers
Waterproof Wood Glue
Cement Blocks
Door Handles
Paint
Magnet Latches
Tools
Jig Saw
Paintbrush
Power Drill
Wrench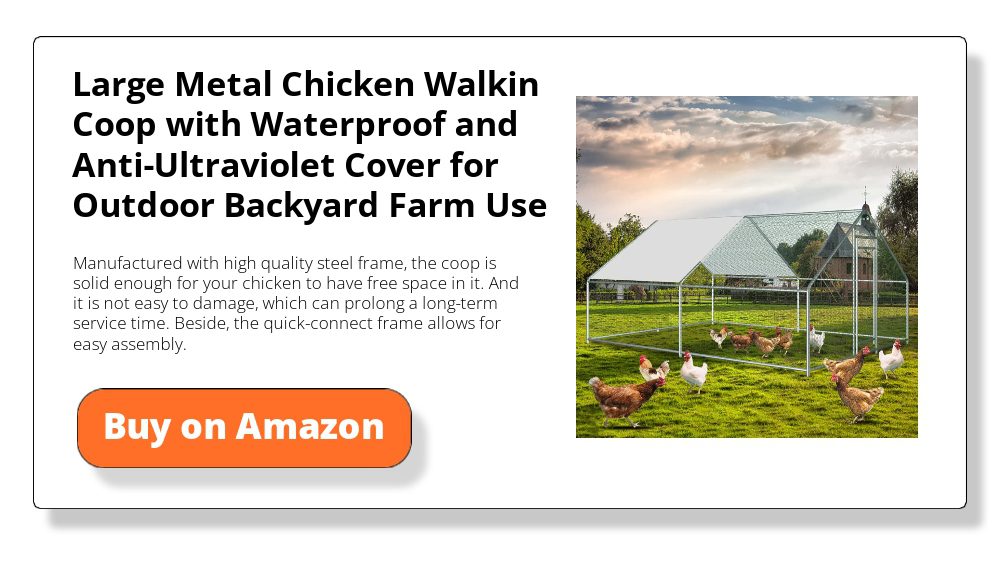 Not only will a DIY pallet chicken coop provide a safe and comfortable home for your chickens, but it will also save you money on store-bought eggs. But building a chicken coop from scratch can be expensive.
On the good side, there are free DIY pallet chicken coop plans available that are easy to follow and can be customized to fit your specific needs.
You can totally whip up a kickass coop that will keep your feathery companions clucking with joy, whether you're a pro-DIY-er or a beginner to the coop game. Check out these free chicken coop plans, and you'll have a coop that's both functional and stylish in no time.
Click on any image to start the lightbox display. Use your Esc key to close the lightbox. You can also view the images as a slideshow if you prefer 😎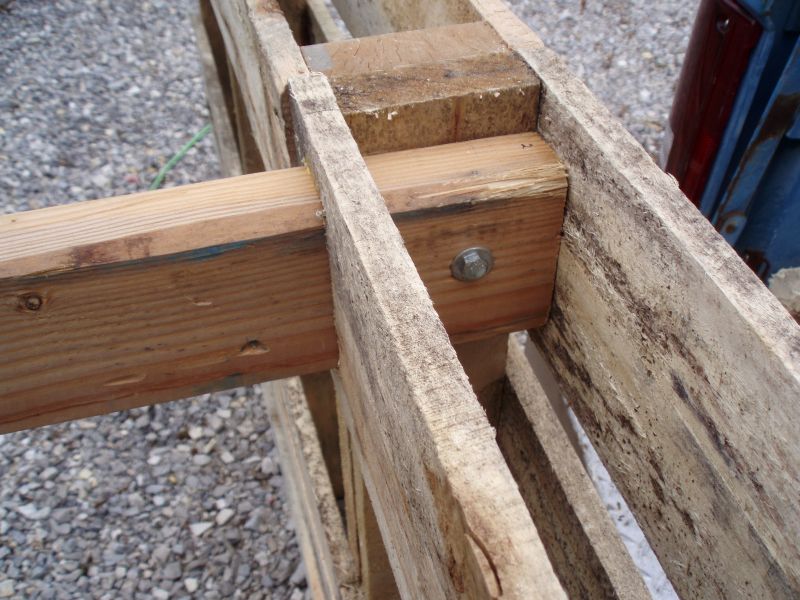 Practical Tips
If you're up for the challenge of building your own pallet chicken coop, keep these practical tips in mind to maximize your chances of success:
1. Choose sturdy pallets
If you're looking for pallets to create your chicken coop, consider their condition and structure. Give each one a thorough once-over to ensure they're in good condition and free of rot, decay, or damage.
Moisture and rough weather can weaken pallets over time, which could spell trouble for your coop's stability. And watch out for any pallets that have been treated with chemicals – those could be a real danger to your feathered friends!"
If you go for pallets that are in tip-top shape and don't have any nasty surprises, your bird buddies will be living the good life in a safe and cozy crib.
2. Insulate and ventilate
Make sure your chicken coop is well-insulated to keep your birds happy throughout the year. You can insulate your coop's walls, ceiling, and floor with foam board, fiberglass batts, or recycled denim insulation.
Additionally, proper ventilation is essential to maintain good air quality and prevent humidity buildup.
A good ventilation system should allow fresh air to circulate throughout the coop without creating drafts. Throw in a couple of windows for some natural light and make sure you install vents near the roof and the floor.
A nice, cozy coop that's well-insulated and well-ventilated is the key to success.
3. Incorporate easy access points
Design your coop with convenient access points for cleaning, feeding, and egg collection. Include hinged doors or removable panels that allow for easy maintenance and ensure the safety of both you and your chickens.
Make sure their food and water are easily accessible. If their nest box is a breeze to hop in and out of, they'll be laying their eggs there like nobody's business.
So, do your avian homies a solid and give them a sweet upgrade.
4. Provide adequate nesting boxes and perches
Incorporate nesting boxes for your hens to lay their eggs, and include perches for them to roost. Make sure these elements are comfortable and positioned well.
You can use sturdy branches or wooden beams to create perches at different heights, allowing your chickens to choose their preferred spot. Just make sure the perches are wide enough for your chickens to comfortably stand on and positioned high enough off the ground to keep them safe.
With nesting boxes and perches, your chickens will have a cozy and safe home to call their own.
5. Regular maintenance
Make sure your chicken coop is clean and well-maintained so your birds can live their best life. Check on it to see if anything needs fixing up, and clean out any dirty bedding or poop as necessary.
By following these practical tips, you'll be able to make a legit pallet chicken coop that's cozy and safe.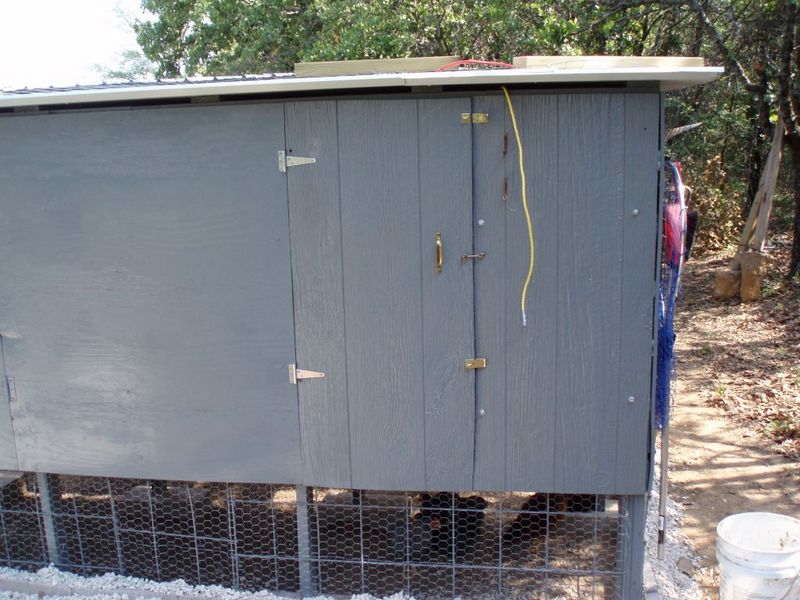 From Scratch to Coop
In this comprehensive guide, you've learned the three essential components of building a DIY pallet chicken coop. By following these guidelines, you can create a practical and cost-effective coop for your feathered friends.
It emphasized the importance of selecting sturdy and undamaged pallets, as well as ensuring proper insulation and ventilation in the coop. If you wanna make sure your chickens are chill and comfy all year long, you gotta take some precautions.
And once you've got these down, you can DIY your own pallet chicken coop like a pro!
Thanks to Oklahoma History for this great project.
If you liked this project, you will also like viewing these DIY Pet homes…