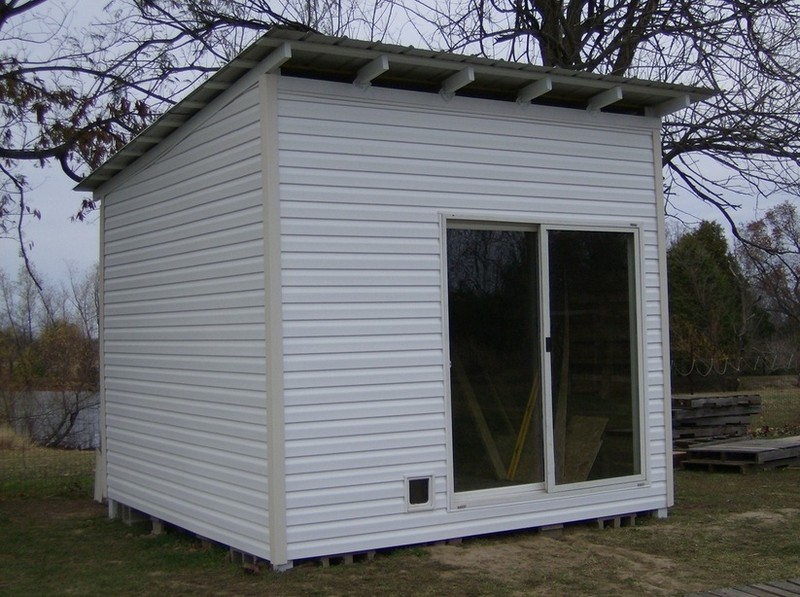 When you think of pallet projects, do you think of them as being "rough and ready"? This is often the case, as pallets are often made from recycled materials and are not always the most aesthetically pleasing.
However, with a little bit of creativity, pallets can be transformed into beautiful and unique pieces of furniture or art. With a little bit of effort, your pallet project can be something that you're proud to show off.
A DIY Pallet Shed
This DIY Pallet Shed is a great way to save money while still getting a high-quality shed. By using repurposed pallets, you can keep costs to a minimum while still getting a durable and long-lasting shed. This shed is easy to build and can be completed during the weekend.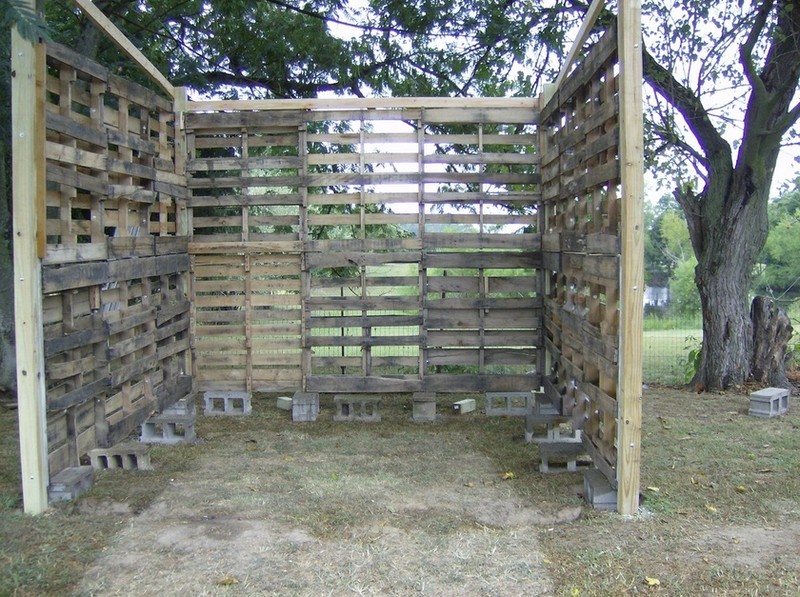 The great thing about using pallets to build this DIY Pallet shed is that you don't have to dismantle them. You can simply join whole pieces together to build the walls, as long as the pallets you get are of the same size. This makes the process much quicker and easier and means you don't have to worry about disposing of the pallets afterwards.
There are plenty of old doors waiting to be used again. Reusing old doors is a great way to add character to your home while also being environmentally friendly. You can find old doors at salvage yards, antique stores, or even online.You can often get them free, or at a very low cost, online.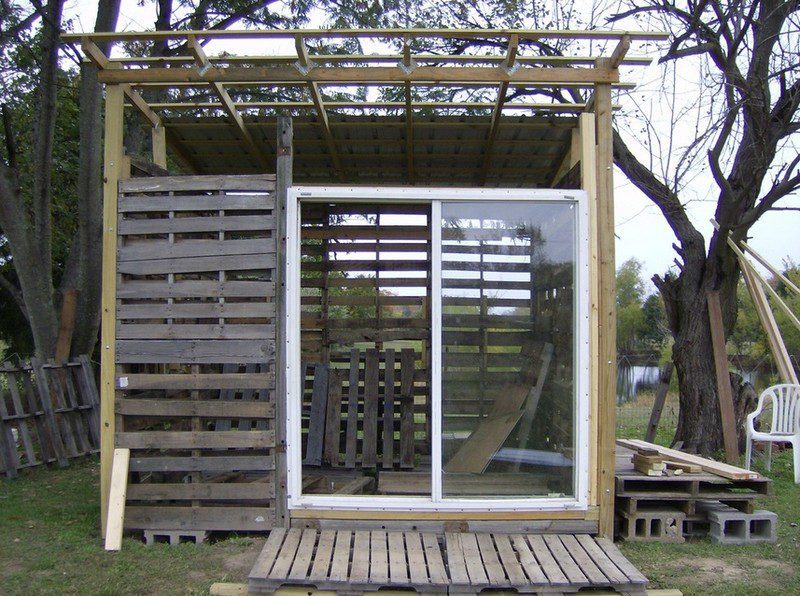 The double-insulated, sliding glass door used in this shed was obtained for free. The door was originally intended for a different type of shed but was able to adapt to this purpose. The glass is double-paned and the frame is made of metal, so it's very durable.
The door slides open smoothly and easily, making it a great addition to the shed. The idea of having this kind of door is really clever as sliding doors like this are usually a little wider opening than a standard door. You also get ample natural lighting inside the DIY pallet shed reducing or eliminating the need for one or more windows.
The pallet framing system is an excellent choice for those looking for a fast build with excellent strength and rigidity. This system offers many benefits that make it an ideal choice for a variety of applications.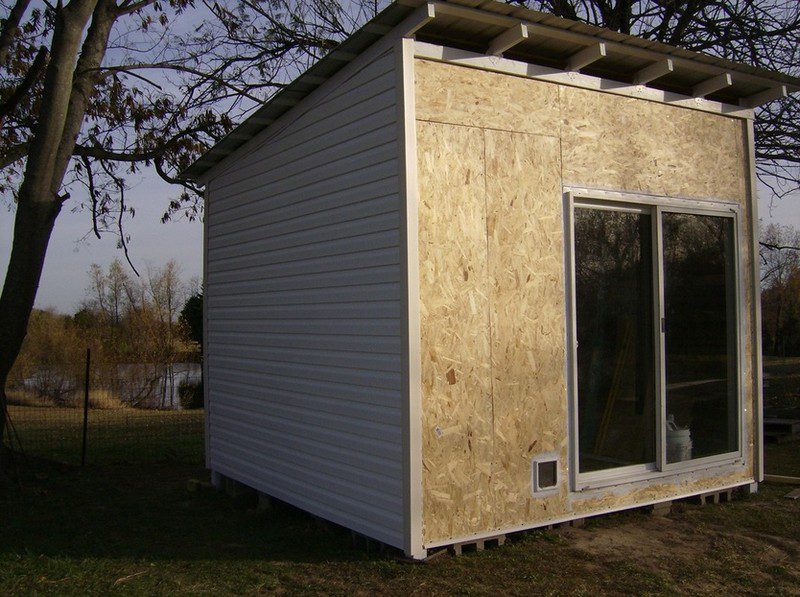 The OSB panel makes the wall of this DIY Pallet shed. This is a great way to save money on your shed, as OSB panels are much cheaper than traditional siding materials. Plus, the panels are easy to work with and can be cut to fit any size shed.
The wall is doubled with professional-grade vinyl siding, making it more elegant and durable. This siding is easy to clean and maintain, and it will keep your home looking great for years to come.
This DIY Pallet shed uses metal sheet roofing which is a great way to protect your shed from the elements. You can easily find metal sheets at your local hardware store, and they're relatively inexpensive. This roofing option is also easy to install, so you can complete this project at a weekend.
What would you use this shed for?
Materials:
Old Pallets
Old Door
4×4 Timber
2×4 Timber
1×4 Timber
Concrete Blocks
Vinyl Sliding
OSB Panel
Insulation
Linoleum Flooring
Pegboard
Metal Sheet Roofing
Water Resistant Weather Stripping
Silicone Caulking
Roofing Brackets
Pole Barns Screws
Large Bolts
Tools:
Power Drill
Table Saw
Jigsaw
Carpenter's Level
Click on any image to start the lightbox display. Use your Esc key to close the lightbox. You can also view the images as a slideshow if you prefer 😎