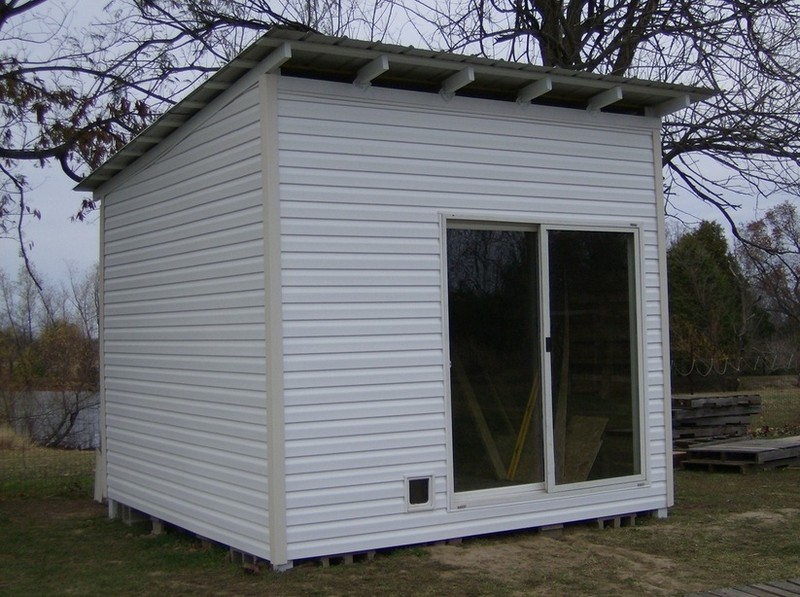 When you think of pallet projects, do you think in terms of "rough and ready"? Well, it certainly doesn't look like it, but this shed is made from repurposed pallets to in order to keep costs to a minimum!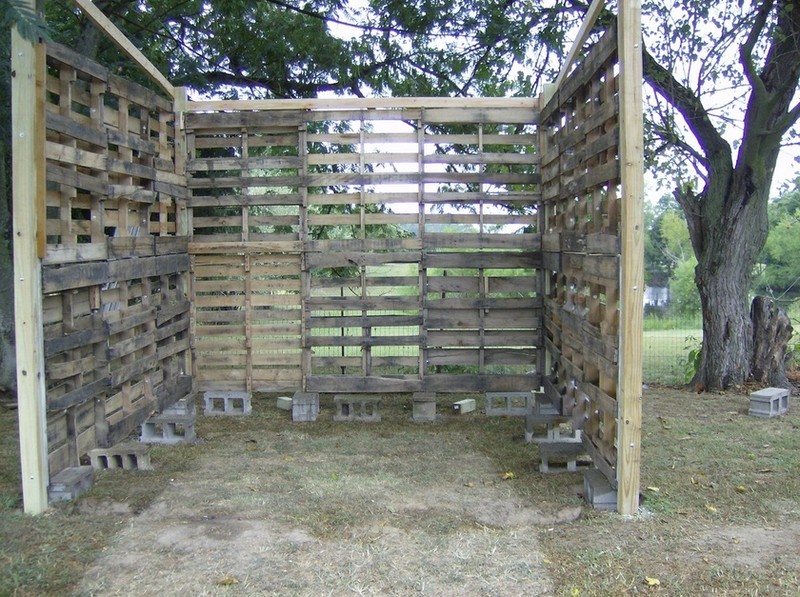 What's great about using pallets in building a shed is that you don't have to dismantle them. You can simply join whole pieces together to build the walls as long as the pallets you get are of the same size.
There are also plenty of old doors waiting to be used again. You can often get them free, or at a very low cost, online. The double insulated, sliding glass door used in this shed was obtained for free. The idea of having this kind of door is really clever as sliding doors like this are usually a little wider opening than a standard door. You also get ample natural lighting inside reducing or eliminating the need for one or more windows.
The pallet framing system makes for a fast build and also offers excellent strength and rigidity.
What would you use this shed for?
Materials:
Old Pallets
Old Door
4×4 Timber
2×4 Timber
1×4 Timber
Concrete Blocks
Vinyl Sliding
OSB
Insulation
Linoleum Flooring
Pegboard
Metal Sheet Roofing
Water Resistant Weather Stripping
Silicone Caulking
Roofing Brackets
Pole Barns Screws
Large Bolts
Tools:
Power Drill
Table Saw
Jigsaw
Carpenter's Level
Click on any image to start lightbox display. Use your Esc key to close the lightbox. You can also view the images as a slideshow if you prefer 😎