Modern packaging may have its advantages, but it certainly lacks lasting appeal. Somehow, we just can't see cardboard or shrinkwrap looking this good in another 30 years!  
Does the rustic look fit your taste? Then soda crate projects will definitely suit your home! It seems everybody is jumping on the vintage bandwagon these days with an abundance of "found" objects – from classic typewriters and old license plates to vintage turntables and cameras.
Our favourite items, though, are the vintage wooden soda crates featured in sunny, outdoor settings in many catalogues. The cheerful wooden crates have so many more uses than just barbecues by the beach!
If you want to add more style to your home interior with 'rustic' ideas, using soda crates is a good option. It's a cheap material which you can sometimes find just discarded along the road. For most of these ideas, the more weathered your crates look, the more character your upcycled project has!
Do you have one in your storage, or know where you can get some old soda crates that you can use for these DIY projects? Check grandad's workshop. You might be amazed at what you find there!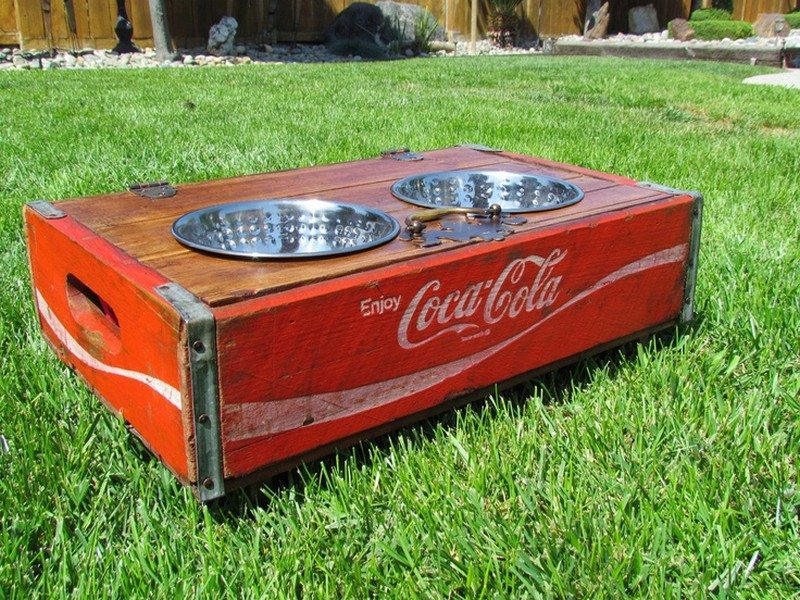 As a last resort, you can find replicas here…
Click on any image to start the lightbox display. Use your Esc key to close the lightbox. You can also view the images as a slideshow if you prefer.
Check out these upcycled soda crate projects you might want to have.
Cabinet
Soda crates are an excellent material for creating mini cabinets for your kids. Small cabinets are great gifts to small children for storing their favourite stuff. You can hang these mini cabinets on the wall and create a key holder for them! Soda crates are an excellent material for creating mini cabinets for your kids.
Dog Feeder
Pamper your pets with this beautiful feeder! You can add small wheel casters for easier moving. Why not include a container for some flowers to make them extra special?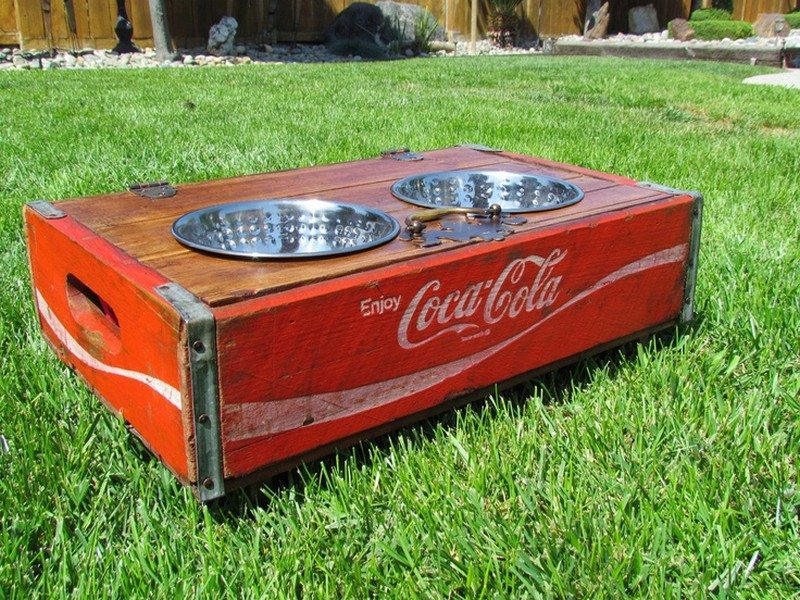 Wagon
This red Coca-cola crate can easily be turned into a cute little wagon for your kids to enjoy during outdoor play. If you're looking for another adorable decoration for your garden, this is it!
Wall Shelf
A wooden soda crate is a great way to add extra storage to your home. You can mount it on the wall as a whole unit, or take it apart and use the individual shelves. Either way, it's a great way to declutter your space.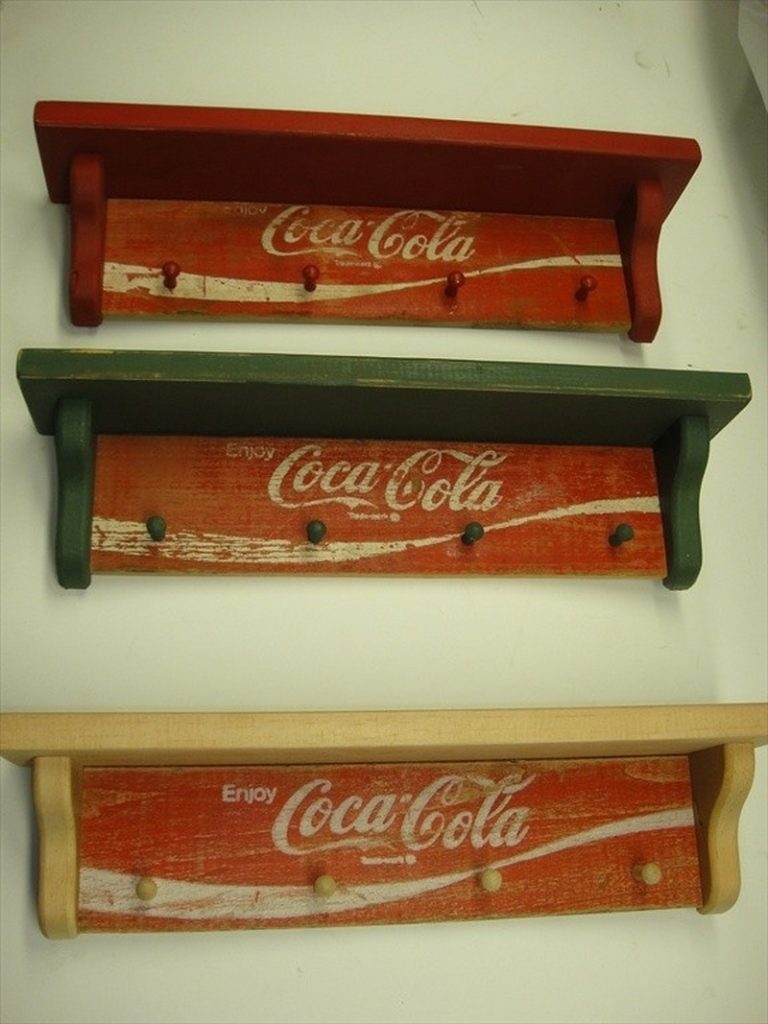 Planter
If you're looking for a way to add some extra flair to your deck or patio, consider using a wooden soda crate as a planter. This distinctive approach to gardening can really liven up any outdoor space, and it's a great way to recycle old crates that you may have lying around.
Custom Lighting
A soda crate chandelier/lighting can work well in the bathroom, kitchen, or dining area. This is a great idea if you are looking for a unique way to light up your home.
Foot Stool / Ottoman
It can also be an ottoman with storage! This is one of the easiest projects on this list. 🙂
End Table
Do you know anyone who will love to have an end table like this? You can use almost anything to build this one – glass, steel, and other recycled materials.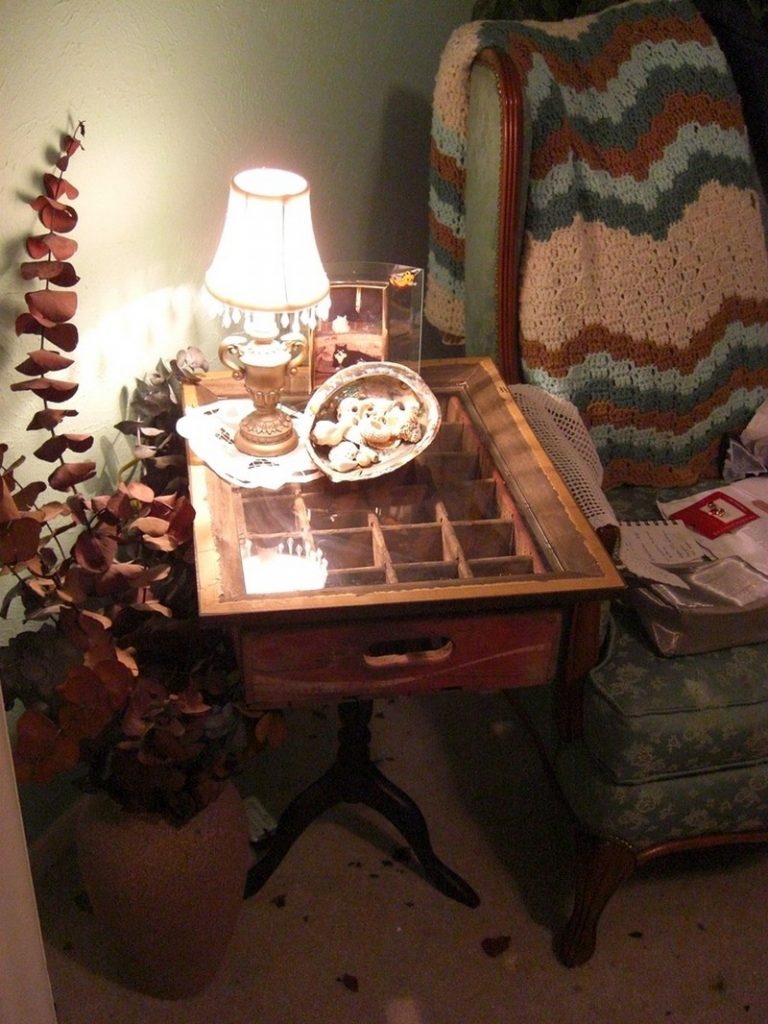 Dresser / Drawer
Collect different brands of soda crates for a cool drawer! How would you use this furniture?
Christmas Decor
Want to add more rustic decors to your home for Christmas? This one is very easy to do 🙂