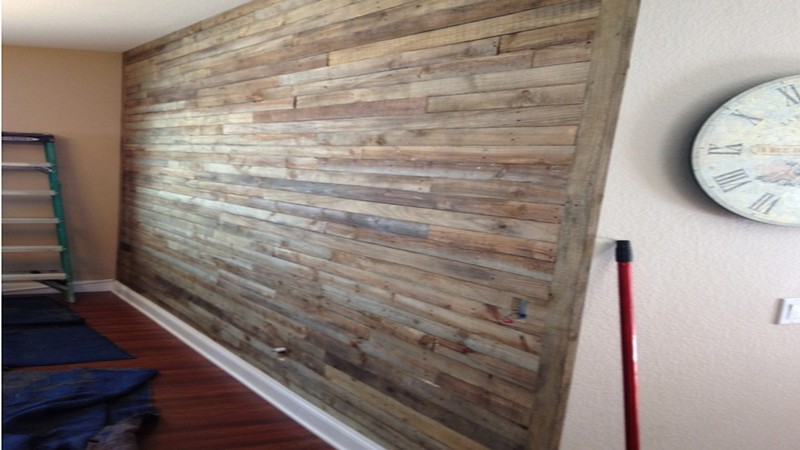 A DIY Pallet Wall. A wood feature wall is among those versatile details that look good just about anywhere. While a feature wall typically adds visual interest to a room, it is also a great way to add warmth and texture.
The best feature walls are made of natural materials, such as wood, stone, or brick. For example, reclaimed wood or a DIY Pallet wall can be a great alternative to stone, especially if you are working with a budget.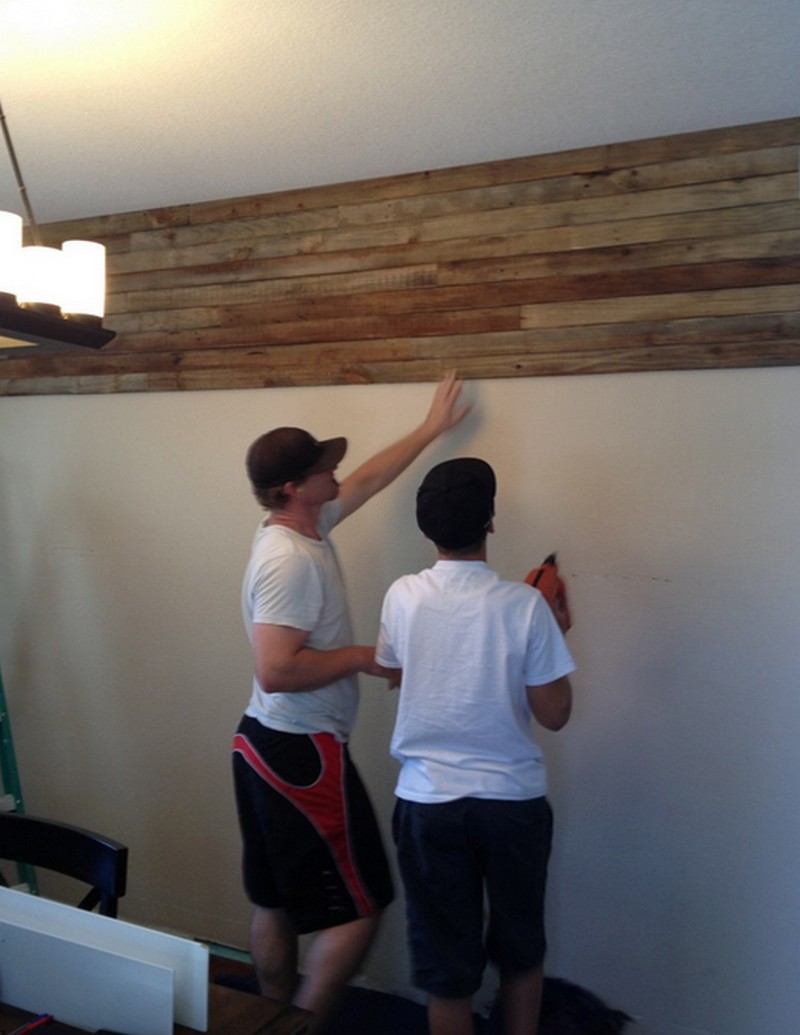 They exude a strong – but never overbearing – presence and add rustic sophistication to traditional interior design schemes. Rustic and industrial furniture styles are surging in popularity as more and more homeowners embrace the unapologetic beauty of a well-crafted, imperfect piece of wood.
But what about the upkeep? It's not difficult to maintain the beauty of your favourite rustic pieces, especially the DIY pallet wall accent. A little polish and furniture wax, the occasional light sanding, and you'll be set.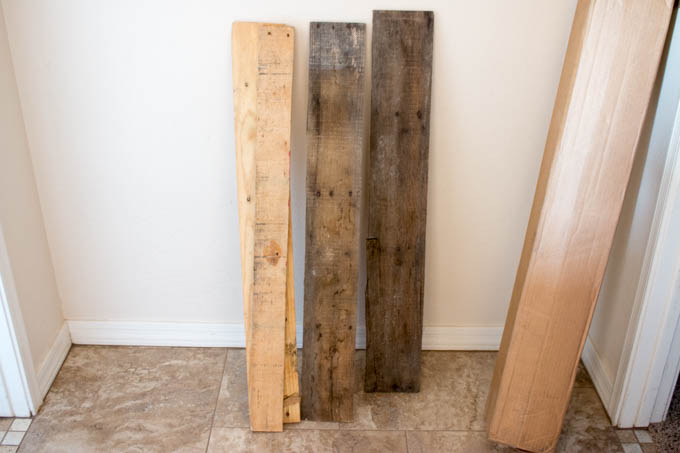 The natural patina of the wood is very calming whether it be on reclaimed, whitewashed, painted, or -yes – even wood pallets.
If you like the idea of creating a timber feature wall, why not make it out of recycled pallets? This DIY Pallet wall will give a significant accent to any of your rooms. If you're going for a rustic, relaxed look in your living space, then this project could be for you.
This is a simple project that you should be able to complete in a weekend or two, as long as you have all the required materials, hardware, and tools. And if you're a new DIYer, get some help from your experienced friends or relatives. Not only do you get an awesome wall, but you also learn new skills!
Like the idea of an inexpensive and easy-to-build timber feature wall? Then this project might be for you!
How to build a DIY Pallet Wall?
1. Plan your accent wall.
Every great interior design begins with a plan. If you want to create an accent wall in your home, you first need to plan where you're going to put it. You may want to think about the style and layout of your room first.
Depending on the style, you may want to organise your furniture around the wall you are planning to make the accent feature. If you have shelves in your room, you may want to place them on the opposite side of your accent wall.
2. Gather the materials needed.
Pallets are easy to find. But, if you aren't able to find or collect enough pallets, you can use reclaimed timber as an alternative. The cost is still minimal but brings a great effect on your home's interior.
The pallets used in this project have been given a light sanding, which ensures a smooth surface. If your pallets are rough, you'll need to give them a more thorough sanding before applying wood stain.
This way, the wall can be made for a fraction of the cost of store-bought timber and you are helping the environment.
3. Attach your accent wall
Depending on the wall you are working with, you may need to mount the pallets using some sort of bracket to make sure that they are sturdy enough to support your decor.
Also, make sure to check your pallets for any splinters or cracks that you can remove before mounting.
Arrange your pallets in the pattern you want them to be in your DIY Pallet wall accent and then drill your nails or wood glue in to hold them together.
Would you want for this DIY Pallet Wall Accent?
Materials:
Pallets – enough to cover your wall
Wood Stain – for a darker finish
Paint – taupe or brown
Box Extenders
Screws
Tools:
Click on any image to start the lightbox display. Use your Esc key to close the lightbox. You can also view the images as a slideshow if you prefer 😎