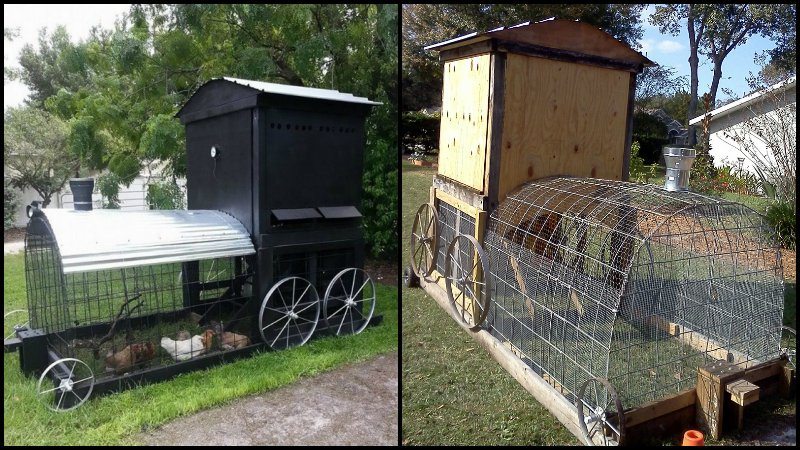 Thinking of a good chicken coop project may be difficult for someone who does not know the basics. But, raising chickens has a lot of benefits.
The most obvious is the fact that you get free eggs that are much healthier than "store-bought". And if you're after the meat, you can be certain that what you serve to your family is fresh and safe. Chickens also make great pets 🙂
You can build a dedicated chicken coop to serve as their dwelling. The coop will provide a secure spot for your chickens to lay their eggs while also ensuring they remain sheltered from moisture and rain.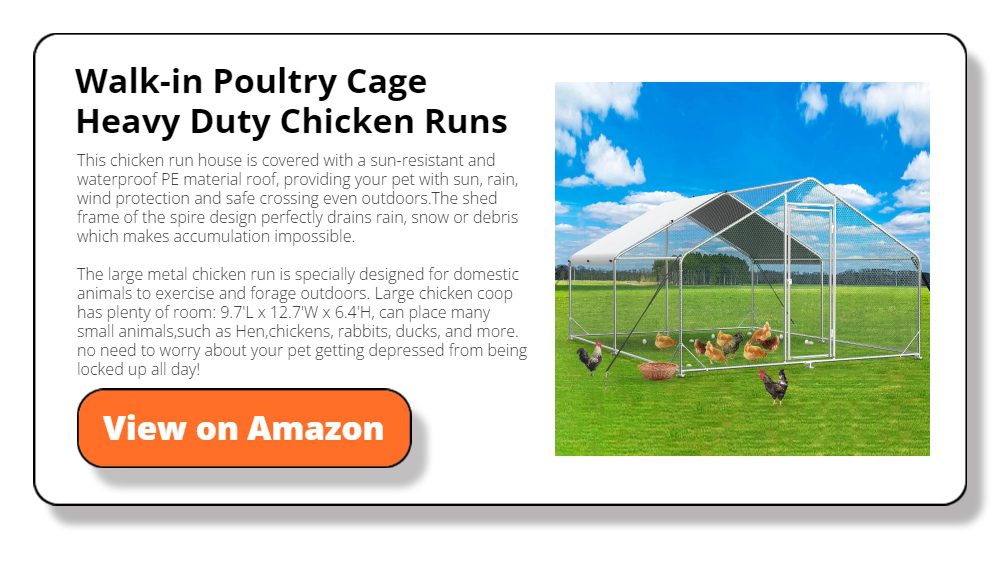 And it will keep them safe from predators. A chicken coop will also protect your yard, especially your garden from your chickens, as they'll happily feast on your produce.
Building your own chicken coop project is better than buying one that's already fabricated. Most coops sold in the market are expensive. You might come across cheap ones but that's usually because the quality has been sacrificed. Building your own is much cheaper as you have control of the materials, and you can be assured of the quality.
You can also personalize and achieve the style you want. Another important aspect is that you can customize the size. Instead of fitting your yard around your store-bought coop, this chicken coop project can be tailored to suit your yard. Of course, the size will also depend on the number of chickens you're planning to raise.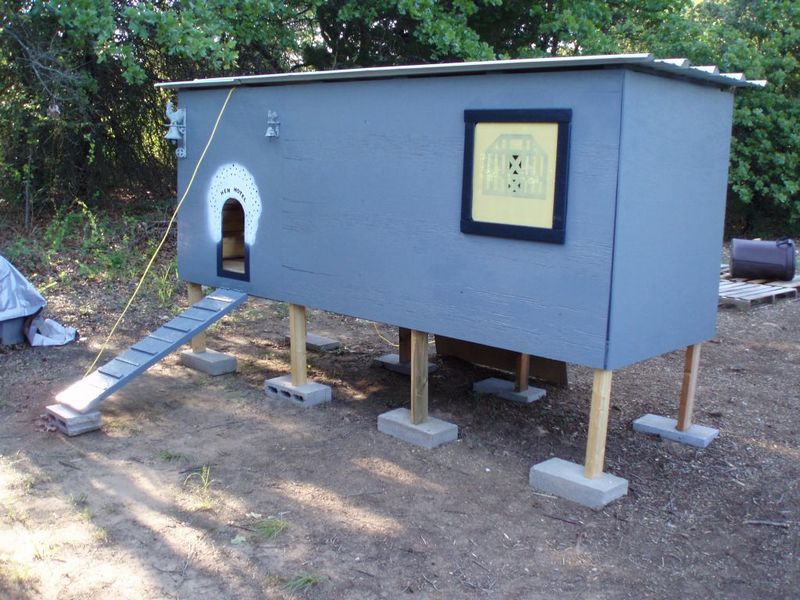 Thinking of raising chickens? Then these chicken coop projects might be for you…
Click on any image to start the lightbox display. Use your Esc key to close the lightbox. You can also view the images as a slideshow if you prefer. 🙄
The Choo Choo Coop
The Choo Choo Coop is aptly named as it is a mobile chicken coop that allows you to move it to different locations. It's made from recycled materials and has safeguards to keep predators away.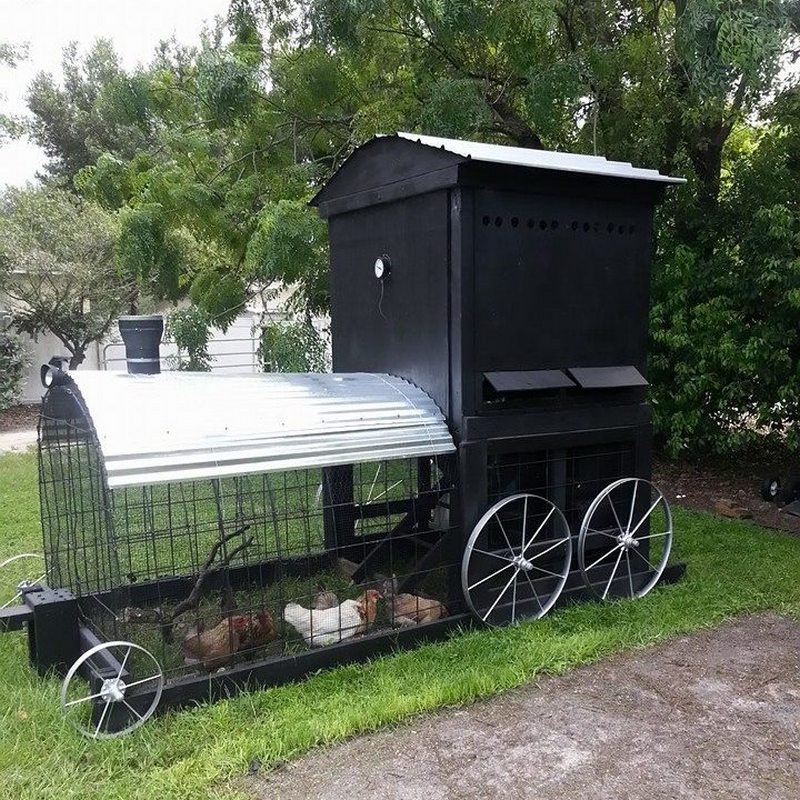 Raising chickens in your backyard? Then chances are you're also raising a few families of rats and mice. Here's an efficient DIY chicken feeder made with PVC pipes that can help you reduce rodent access to food.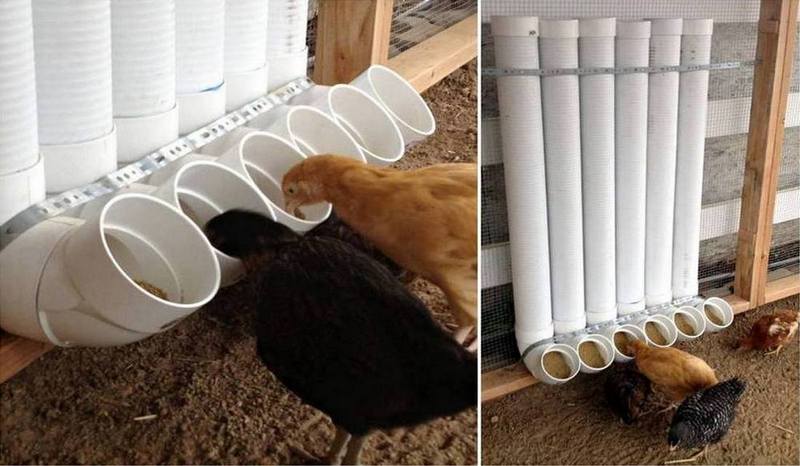 Trampoline Chicken Coop
Old trampolines are ideal for building a chicken coop if you want a quick and easy coop. The sturdy frames of these trampolines provide ample space to create spacious accommodations for your backyard chickens, making them an ideal choice for a hassle-free coop-building solution.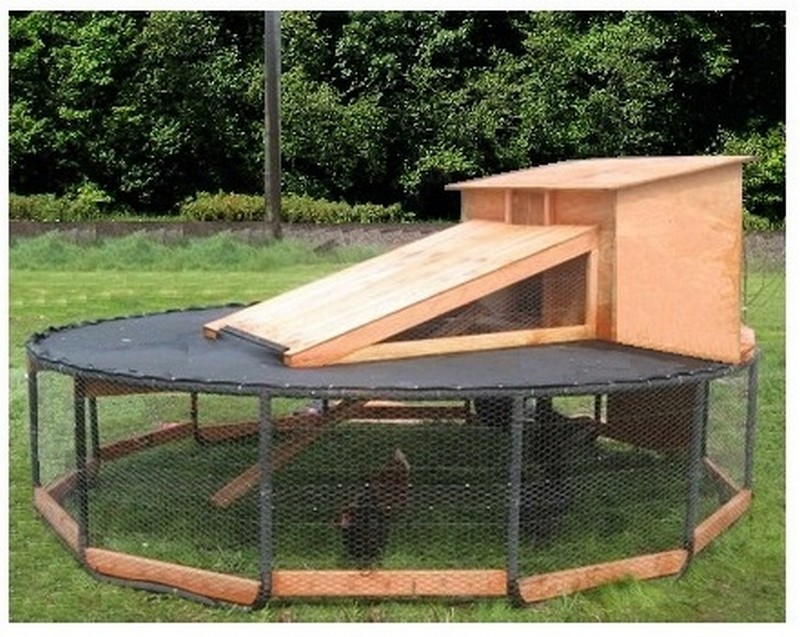 Repurposed Swing Set Chicken Coop
Ready for your next chicken coop project? Well, here's a creative solution for you: Consider repurposing the A-frame structure of an old swing set to fashion your very own coop! This innovative approach requires a straightforward process: simply affix screens or mesh to the sides of the frame, and you'll have a functional and cost-effective coop ready to accommodate your feathered friends.
Pallet Chicken Coop
This chicken coop project is a great example as it won't cost you a lot of money to build. It's made from recycled pallets which you can get for free or at a very low cost.
First things first, determine the size and style of your shed. Will it be a classic barn-style or a modern minimalist design? Once you have a clear idea, it's time to gather your materials and get started. You'll need to level the ground, lay a foundation, and frame the structure.
Then, attach plywood for the siding and use plain sheets as roofing. Don't forget to add windows for natural light and ventilation. With a little bit of paint or stain, you can personalize your shed to match your home's style and make it truly your own.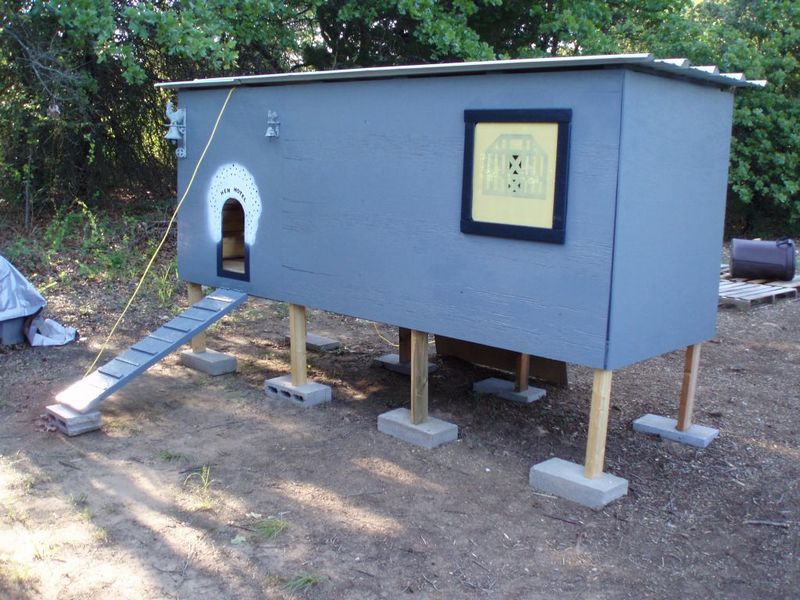 Backyard Chicken Coop
Chickens are wonderful additions to your garden, as they eagerly devour vegetable scraps and insects, contributing to the overall health of your garden ecosystem. In return, you benefit from the privilege of collecting high-quality, farm-fresh eggs at no additional cost.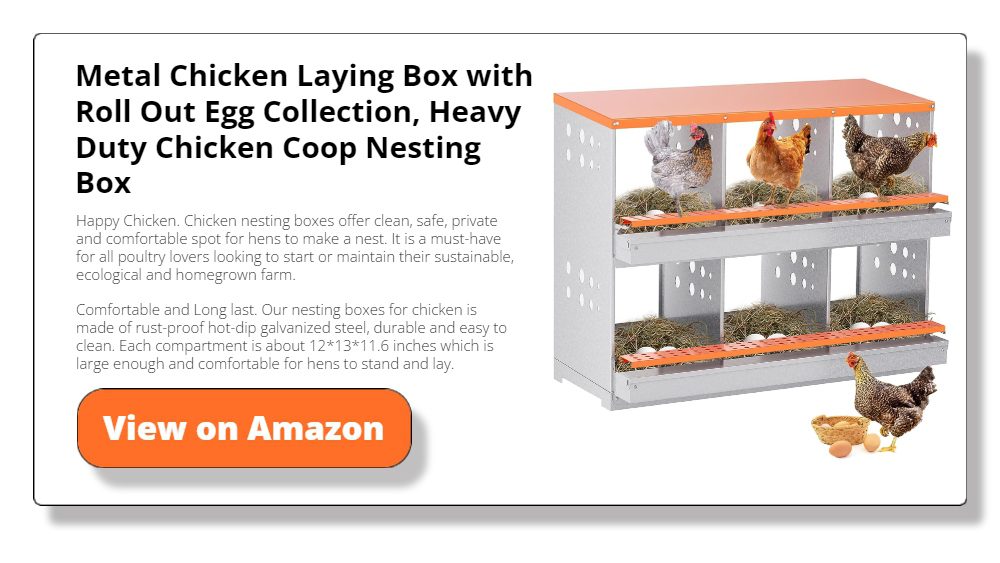 With this chicken coop project, you can be confident in providing a comfortable and secure environment that caters to the preferences of even the most discerning poultry, ensuring their contentment and productivity in your backyard haven.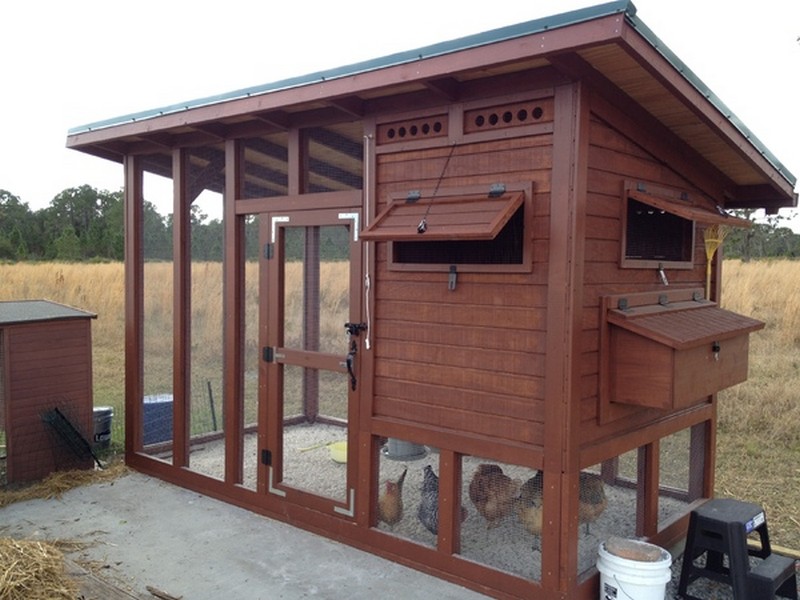 Whimsy Chicken Coop
We believe you'll agree that this chicken coop project is undeniably charming, boasting a level of cuteness that's hard to match! What's more, it brings with it an unexpected level of practicality, making it an excellent choice for both form and function.
Its whimsical design adds a touch of delight to your backyard while also providing practical features that cater to the needs of your feathered friends.
Homemade Chicken Coop
This chicken coop project has a great design that makes it easier for you to tend to your chickens. Its walls are made with hardware cloth, providing great ventilation inside the coop. At the same time, you can also easily check your chickens in just one sight.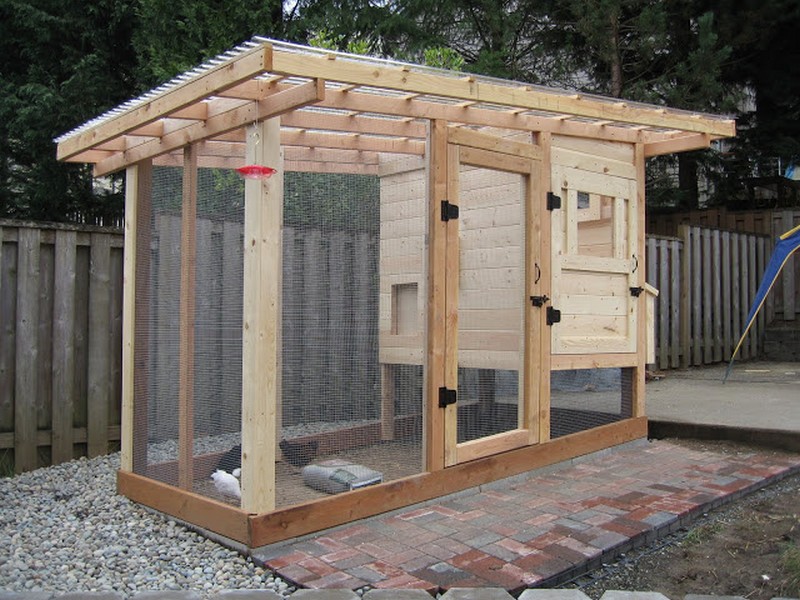 Looking to build a chicken coop but don't want to spend a fortune? Check out our free chicken coop plans here…
If you liked this, you will also like viewing these pet accommodations…
Feathered Fantasies!
Explore a world of innovative coop creations and find imaginative coops that showcase the perfect blend of creativity and functionality.
In each carefully crafted coop structure, you'll find a testament to the artistry of repurposing, where everyday items are masterfully and ingeniously reimagined into remarkable abodes that transcend the ordinary. These spaces are not just coops; they are sanctuary-like habitats, meticulously designed to cater to the comfort and happiness of your treasured feathered friends.
What better way to make your feathered friends feel at home than by repurposing everyday items into cozy dwellings? There are countless ways to turn trash into chicken mansions.
With a little creativity and some basic DIY skills, you can create a unique and comfortable habitat for your chickens that will not only keep them safe and happy but will also add a touch of charm to your backyard. Ready to make one?