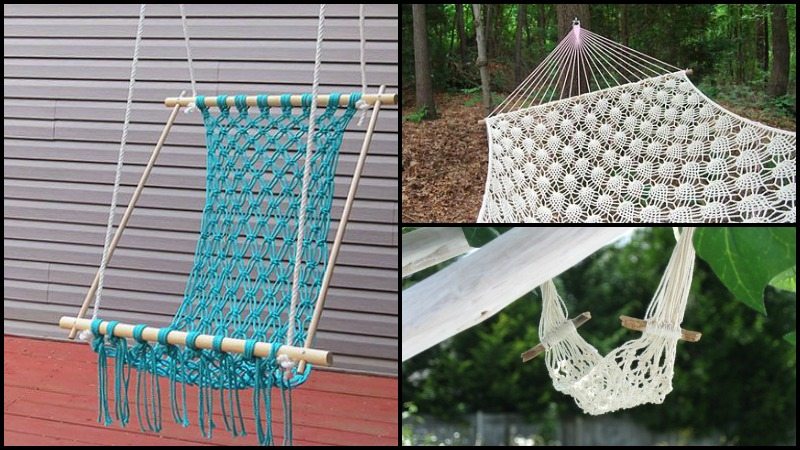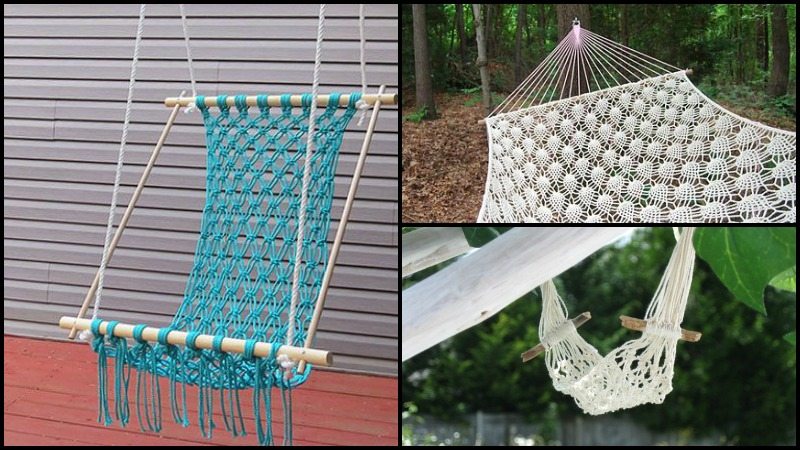 Want a hammock for your porch, but can't find one that suits your taste? Why not make your own?
An outdoor area is never complete without a place to sit and relax. A hammock is one of your best options. It's a great place to relax and take a nap. Installing a hammock doesn't require a lot of tools, and moving it to a different location is very easy.
Our Pick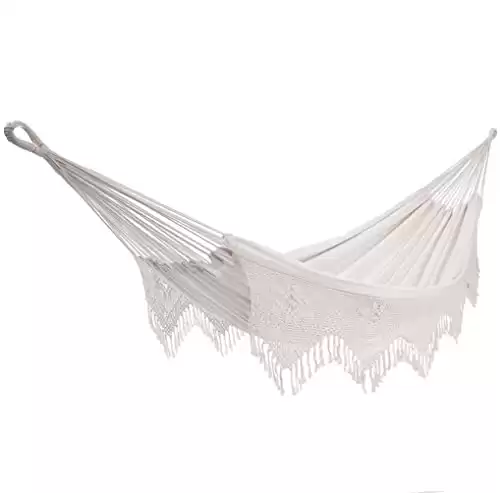 Making this particular hammock involves knotting strings or cords into patterns called macrame. You can easily match this with your outdoor area as there are many patterns and colors to choose from. You can also paint the dowels to match the color of the hammock's cords.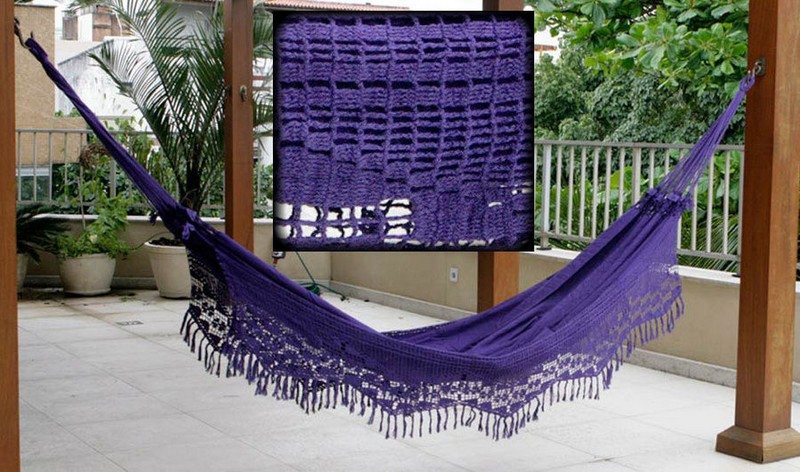 How will you personalize your crocheted hammock? 🙂
What are the materials needed to make a Crocheted Hammock
Materials:
3 pcs of 30″ long, 1-1/4″ Hardwood Dowels
2 pcs of 36″ long, 5/8″ Hardwood Dowels
200 yards of 1/4″ Macrame Cord Rope
1″ Wood Screws
Tools:
Measuring Tape
Drill
Scissors
How to Make a Crocheted Hammock
1. Measure and gather the materials
Carefully measure the marked holes on the dowel aligned to the frame.
2. Drill holes
Make sure that alignments are carefully checked before drilling.
3. Make the frame
Create a frame for the seat.
4. Secure the frame
Secure the frame by screwing them together and hanging while creating the seat.
5. Make the seat
Make the seat using the cords by folding, looping, and knotting them uniformly to
6. Attach the seat to the frame
Attach the seat by covering all 4 cords around the dowel and bind a knot to attach the ends to the frame's bottom.
7. Connect the rope to the dowel
Make sure the rope reaches up to the top third dowel. Make a loose knot with the rope and tie it around the dowel, providing 60 inches between the third dowel and the frame base.
8. Hang the seat
Adjust and tighten the knots. Check the ropes before you hang your seat. Use a strong anchor, hook, or screw. Ensure safety before using the hammock.
Click on any image to start the lightbox display. Use your Esc key to close the lightbox. You can also view the images as a slideshow if you prefer?