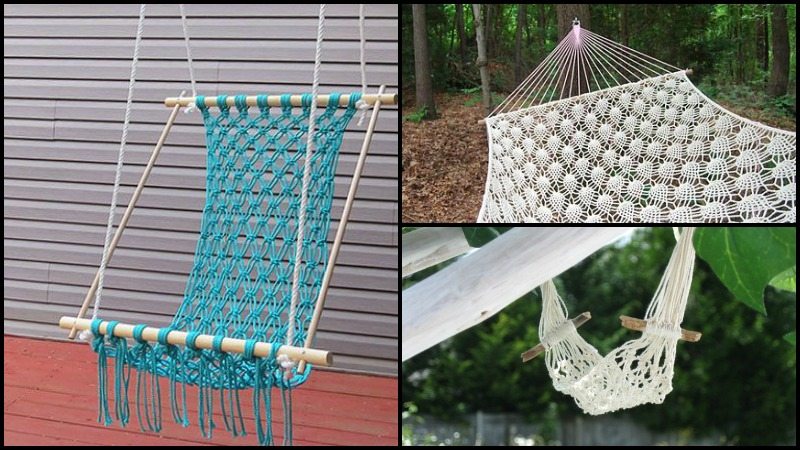 Want a hammock for your porch, but can't find one that suits your taste? Why not make your own?
An outdoor area is never complete without a place to sit and relax. A hammock is one of your best options. It's a great place to relax and take a nap. Installing a hammock doesn't require a lot of tools, and moving it to a different location is very easy.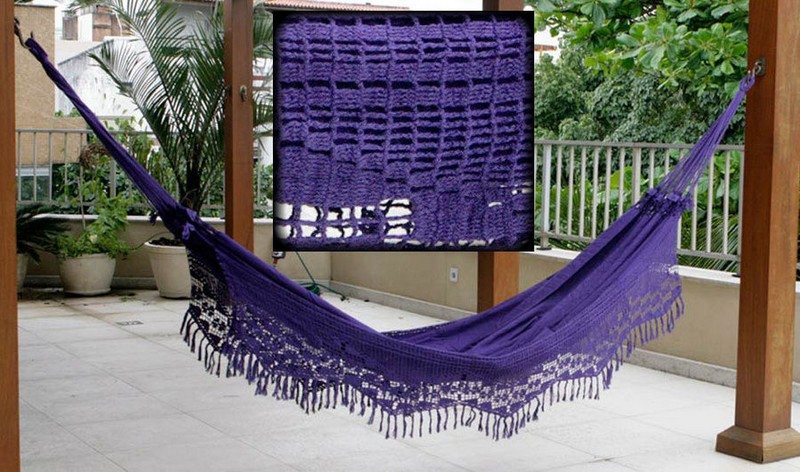 Making this particular hammock involves knotting of strings or cords into patterns called macrame. You can easily match this hammock with your outdoor area as there are many patterns and colors to choose from. You can also paint the dowels to match the color of the hammock's cords.
How will you personalise your crocheted hammock? 🙂
Materials:
3 pcs of 30″ long, 1-1/4″ Hardwood Dowels
2 pcs of 36″ long, 5/8″ Hardwood Dowels
200 yards of 1/4″ Macrame Cord Rope
1″ Wood Screws
Tools:
Measuring Tape
Drill
Scissors
Click on any image to start lightbox display. Use your Esc key to close the lightbox. You can also view the images as a slideshow if you prefer ?
If you liked this project, you will also like viewing these easy DIY projects…