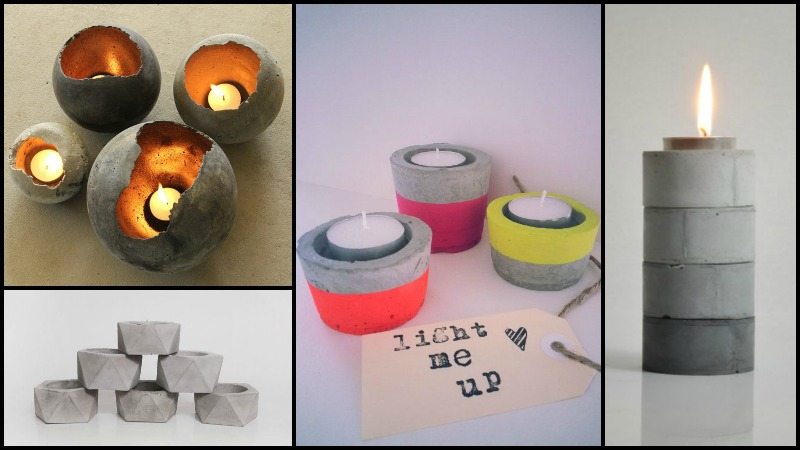 Light up your yard with these DIY concrete candle holders!
A candle can be used as a centrepiece on a table, it can be used as a light source, it can be used to keep away mosquitos and flies, it can be used to create a romantic ambience, and it can be used as an air deodorizer.
Candles can either be placed in candle holders or be inserted into special cups that are placed in candle holders.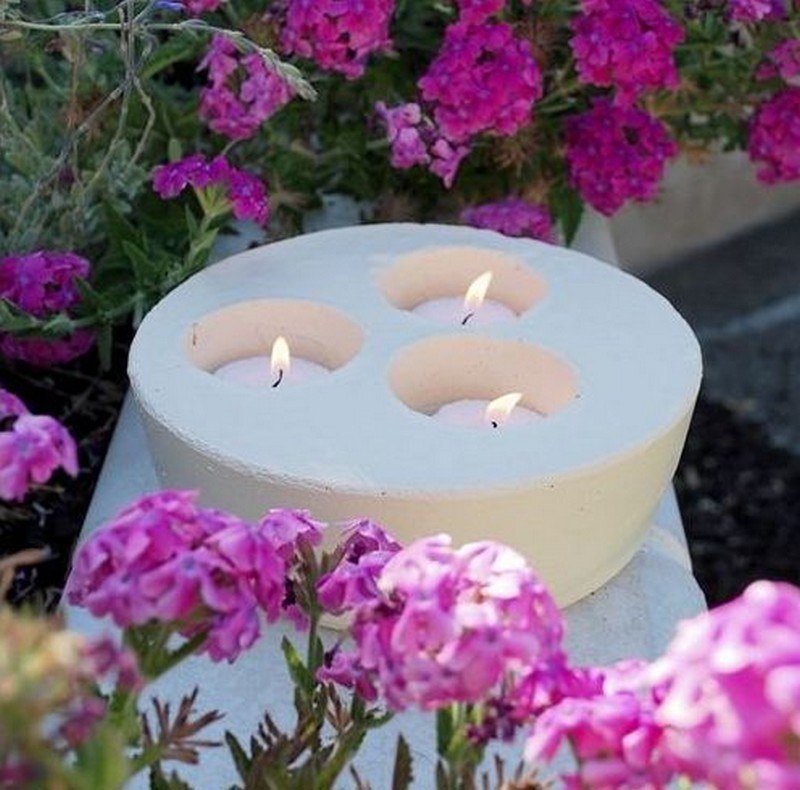 Candle holders are items that hold the candle in place. The holders can be made up of different materials and can also be designed in different styles. Thus, they help to enhance the overall aesthetics of the place, as well as act as a safety precaution.
They can either be placed directly on the table or kept on the side or simply can be kept on the candle stand. They are available in different designs, shapes, and sizes and the material they are made of can be either glass, metal or other.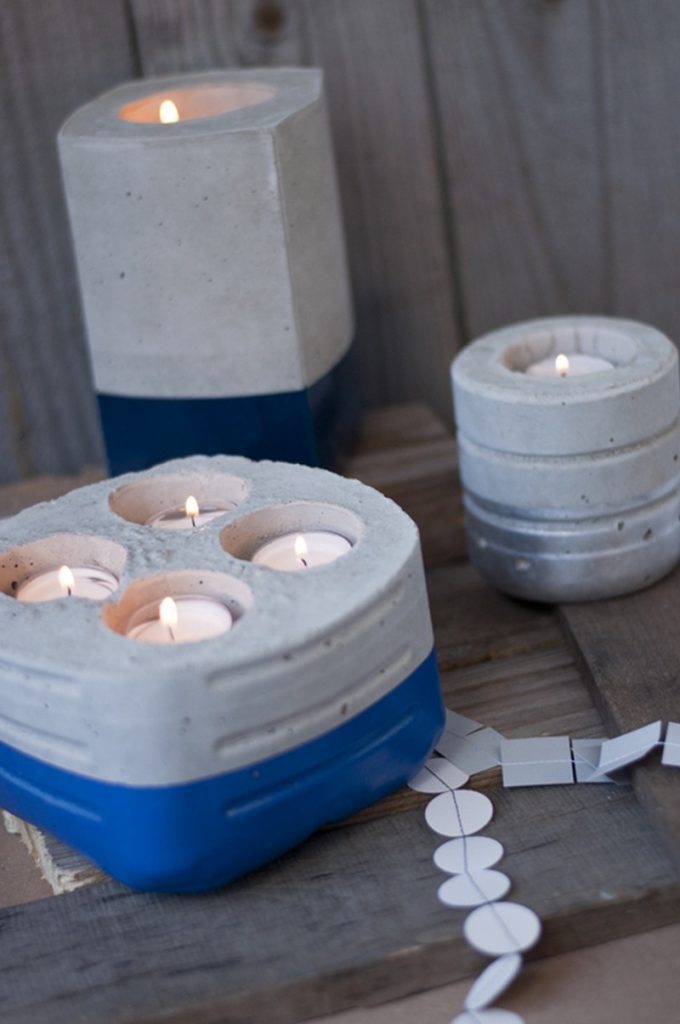 Glass candle holders are preferred as they can be used for any kind of candle. But concrete candle holders are becoming a popular trend these days.
You can make these concrete candle holders using any container which can already be found in your home;  empty juice jugs, soda bottles, lotion containers, etc!
Concrete candle holders are a great way to give your space a rustic appeal. If you want your candle holders to look new and clean, try sealing them with a concrete sealer. Concrete candle holders can also be painted with concrete paint to add colour to them.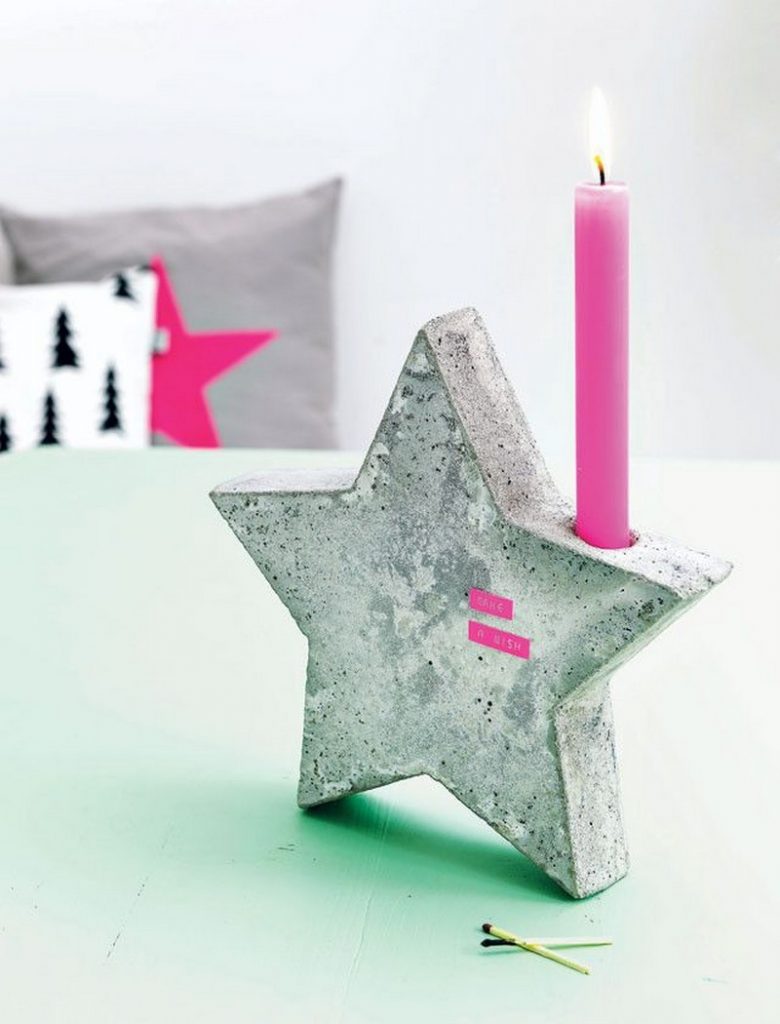 What's great about the concept of this concrete project is that the candle holders are chic even when you leave them plain. But if you wish to make your candle holders a bit more lively, painting them with the colour of your choice would do the trick.
Materials for your concrete candle holders:
Outside Mold (juice jugs, deli containers, etc.)
Inside Mold (yogurt cups)
Non-stick Cooking Spray
Plastic Sheeting
Rapid Set cement Mix (10 lb. box for a few small tea light candle holders)
Plastic Bucket – for mixing
Stir Stick
Measuring Cup
Sanding Pad
Latex Gloves
Outdoor 'Patio Paint' (colour of your choice)
If you want to create your own DIY concrete candle holder, you can follow this step-by-step tutorial.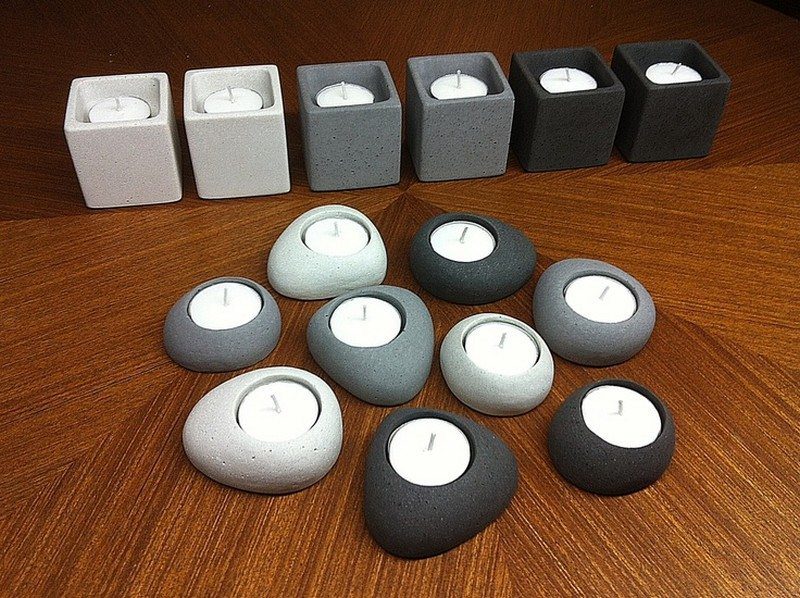 Mix cement, water, and sand
The mixture of cement, fine aggregate and coarse aggregate is the fundamental method to make a concrete candle holder.
These three materials must be mixed together in the correct proportion to form strong and solid concrete. If the cement is less than 1:4:4, the water content will be too high, which will make the concrete weak.
If the cement is more than 1:4:4, the water content is too low, which will make the concrete brittle.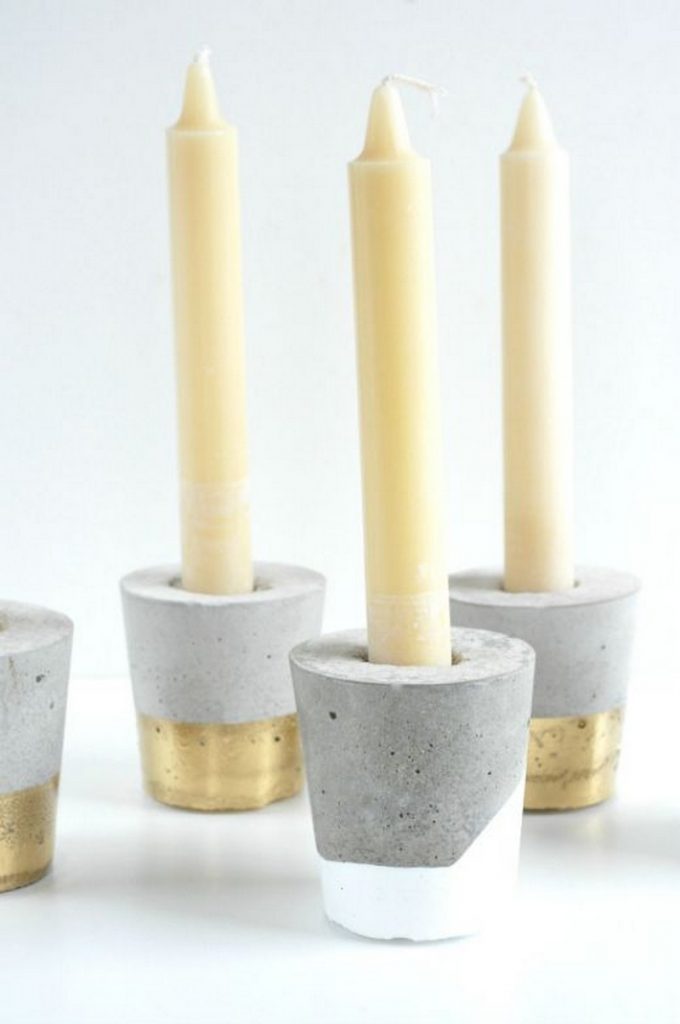 Pour mixture into candle holder mould
Pour the concrete mixture into the outside candle holder mould (juice jugs, deli containers, etc.), then place the inside candle holder mould (yogurt cups, or something smaller than your outside candle holder mould) on a level surface to give way for the space where you can put your candle.
Allow curing
After the concrete candle holder has cured, you can add decorative elements to the candle holder. You could paint the concrete with colour or coat it with sealer. You could also etch the concrete to create designs. If you opt not to decorate your concrete candle holder, you can use it right away.
Would this be your next weekend project?
Click on any image to start the lightbox display. Use your Esc key to close the lightbox. You can also view the images as a slideshow if you prefer  😎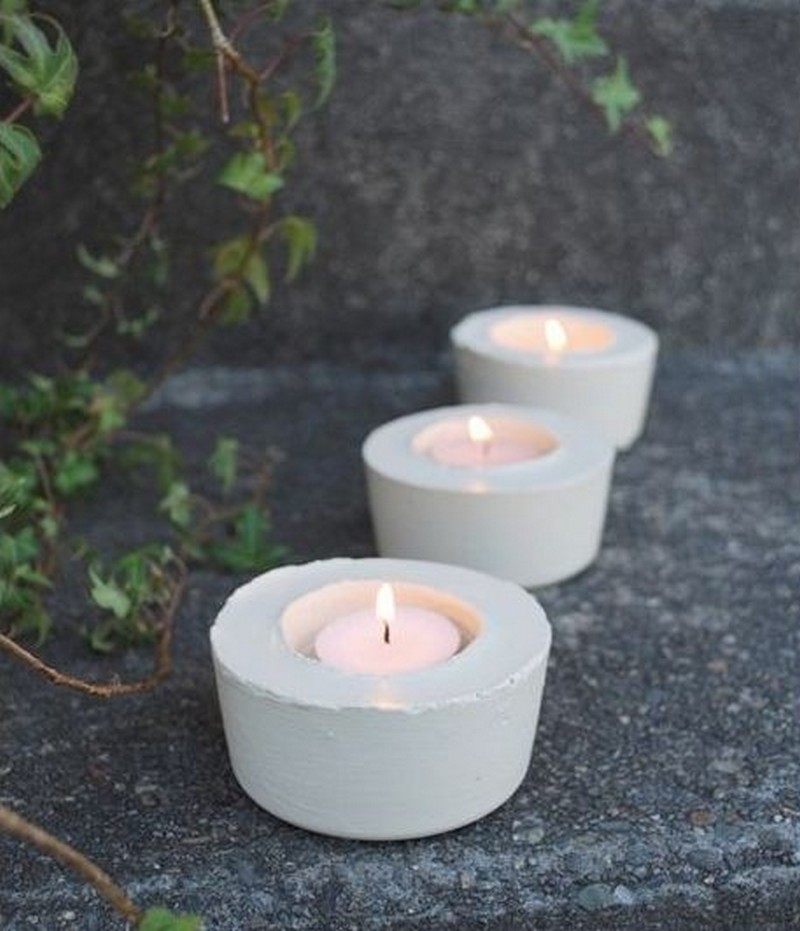 Thanks to Centsational Girl for this great project. You can get step-by-step instructions here…