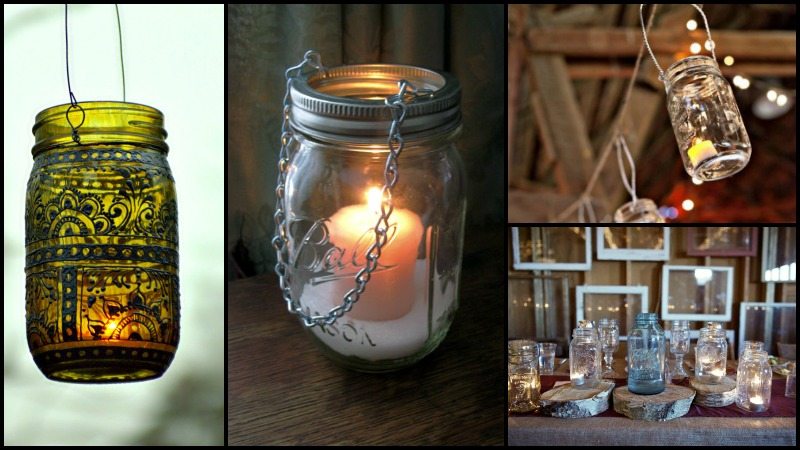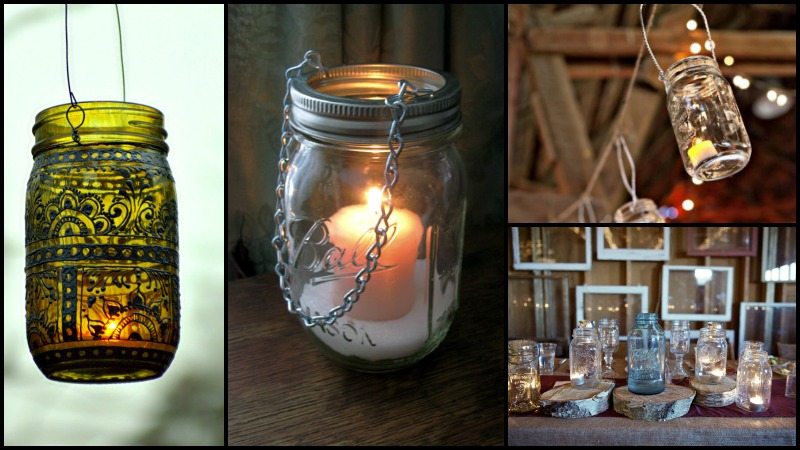 Looking for a great outdoor decorating idea? Light up your yard with these DIY mason jar lanterns…
Get ready to shine! If you've been thinking about creating a pretty outdoor ambience for your summer parties, but you don't have a lot of cash to spend, don't worry.
Outdoor lighting is a vital part of securing your home. Lighting is a necessary component of many outdoor functions and aesthetics such as safety, security and the preservation of property.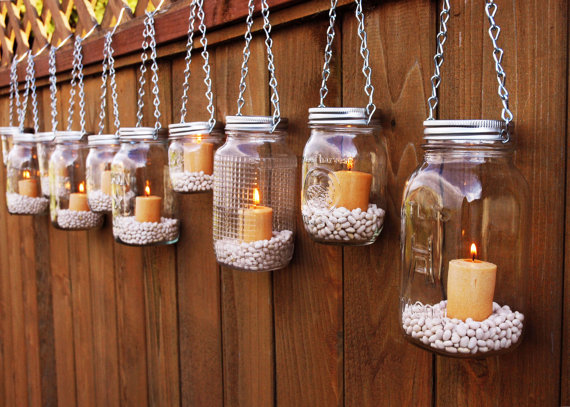 Mason Jar Lanterns are an excellent option for outdoor lighting because these lights are not only efficient and cost-effective, but they can also be a decorative addition to your home. You can easily craft some lovely mason jar lanterns that will make any evening shine.
There are many do-it-yourself projects you can try, but creating mason jar lanterns is so simple that anyone can do it. If you're pressed for time around the holidays and want to create a simply beautiful DIY mason jar lantern.
What's great about making your own mason jar lantern is that you can customize it to the decor of your home.
A Mason Jar is a jar with a threaded screw-on lid. The jar and lid can be both made of tempered glass which has been heat-treated for strength. It can be used for food storage, eating, drinking, and home canning. But, aside from those typical uses, they can also be used as lanterns.
A lantern by definition is a portable lighting device. Lanterns are made of a protective glass housing, sometimes with a handle.
They are mostly used to light outdoor areas such as walks, gardens, and roads, though they are sometimes used indoors in cases of power outages. Lanterns are designed to protect light sources from wind and rain – even snow and hail. Lanterns are often used as decorative or functional outdoor lighting.
This DIY outdoor lighting is great for special occasions or outdoor entertaining after dark. What we like most about this project is that even the simplest mason jar lantern can greatly improve the ambience of your outdoor area.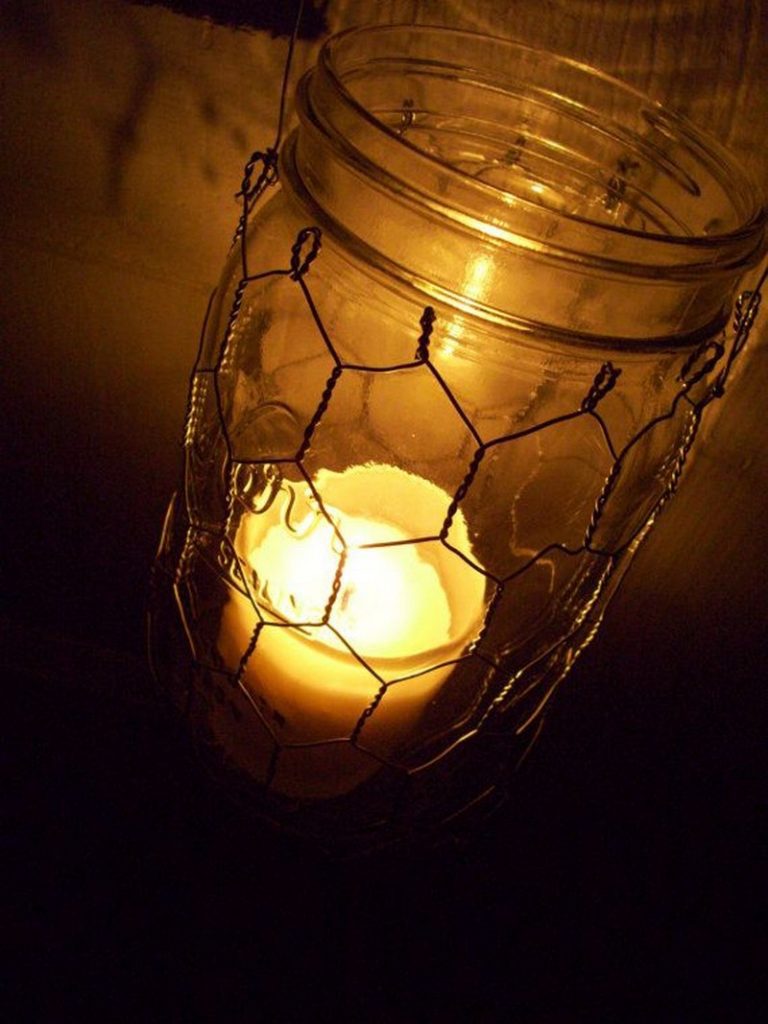 DIY Mason Jar Lantern
You'll need these materials:
Mason Jars with a wide opening
Wires and Chain (or chicken wire, hemp rope, etc)
Long Burning Votive Candles or LED Votives
Vase Filler (sand/water beads/seashells/pebbles/salt)
Hooks (if needed)
Other Decorative Items (optional)
And this tool:
Before anything else, gather all the materials that we listed for your DIY project. You can find it around your homes easily, if not you can go to your local thrift store.
If you purchased the jars, then it is given that they are already clean. If they are not yet clean, you can go ahead and clean them. After cleaning them, dry out excess water.
Start with attaching the chains to the lids of the jars by using hooks. You may need to drill holes into them to make them sturdy. Adjust the length of the chain to your desired length.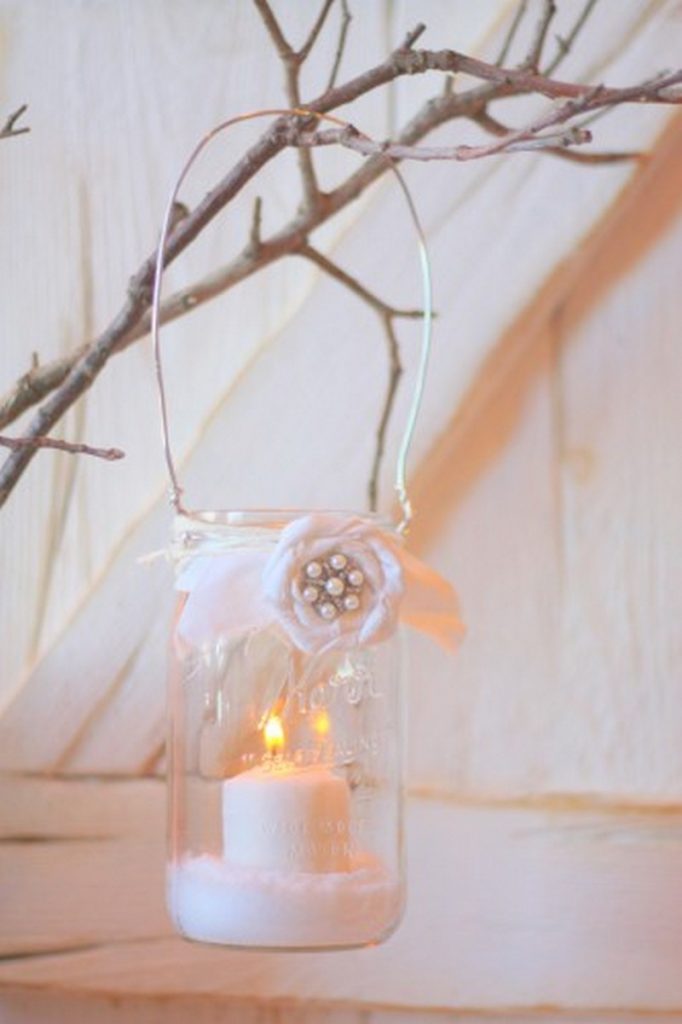 Then, decorate the jars with fillers, you can use a variety of fillers available. Finally, add the Long Burning Votive Candles or LED Votives inside the jar. Hang them outside, or put them on the staircase.
If you want to have a really unique mason jar lantern, you can simply add more details. You can draw patterns, paint the jars with bright colours, or use a different kind of material for hanging the jars.
Click on any image to start the lightbox display. Use your Esc key to close the lightbox. You can also view the images as a slideshow if you prefer  😎
Thanks to Emmaline Bride for this great project. You can get step-by-step instructions here…
If you liked this project, you will also like viewing these decorating ideas…