They are miniature gardens that sing with magic. Minute houses, tiny chairs, lawns, and ponds – fairy worlds which you can create in any space inside or out. They are so small they, you can fit one anywhere: the corner of a flower bed, under a tree, or in a pot on the patio.
Whether you're making it for old or young, a fairy garden can provide an enchanted haven they'll surely enjoy. And you'll find that making it yourself is more satisfying than buying one.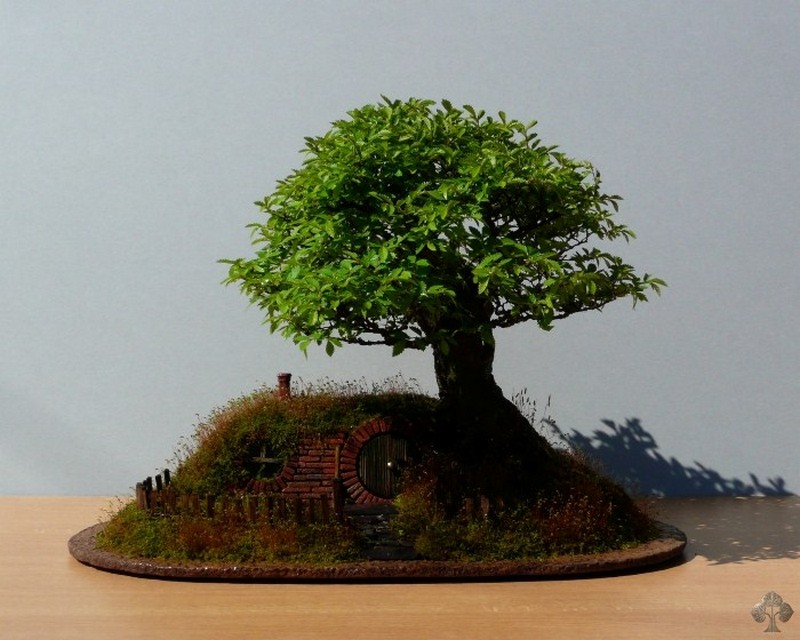 Fairy gardens are great way to create magical space for children. It's a good activity to get them involved and interested in gardening, appreciate the environment, and stimulate their imagination. Give them a spot in the garden where they can create their own fairy garden.
When making a fairy garden, your imagination is your limit. This miniature hobbit hole is the perfect example. It's very easy to make, and materials are easy to find in your local craft and gardening store.
Would you like to attract fairies in your garden? Then this project is for you!
You'll need these materials:
Slab of Wood
Sand Paper
Emery Paper
Wire Wool
Thin Wood Planks
Meranti wood
Black Plastic (glossy)
Green Cuprinol
Dark Wood Stain
A small golden round object for the Door Knob (button)
Akadama Soil
Peat/Clay Muck
Plastic Mesh
Roofing Tile – cut into small bricks
Quick-dry Cement
Aluminum Tie Wires
Anodised Aluminium Wire
Florist's Oasis
Moss
And these tools:
Small Metal Lathe
Dremel
Tweezer
Cutter
Click on any image to start lightbox display. Use your Esc key to close the lightbox. You can also view the images as a slideshow if you prefer 😎